We are reader supported and may earn a commission when you buy through links on our site.
Learn more
Do Failed Drug Tests Show up on Background Checks?
Consider this situation: back in college, you were a recreational marijuana smoker. Upon graduation, you applied to your dream job, only to fail the mandatory drug test. It's not uncommon; with the opioid crisis reaching epidemic proportions, more Americans than ever are failing drug tests.
Many face rejection with a renewed desire to find a job that will accept them, but one question plagues their confidence: will a failed drug test show up on my next background check?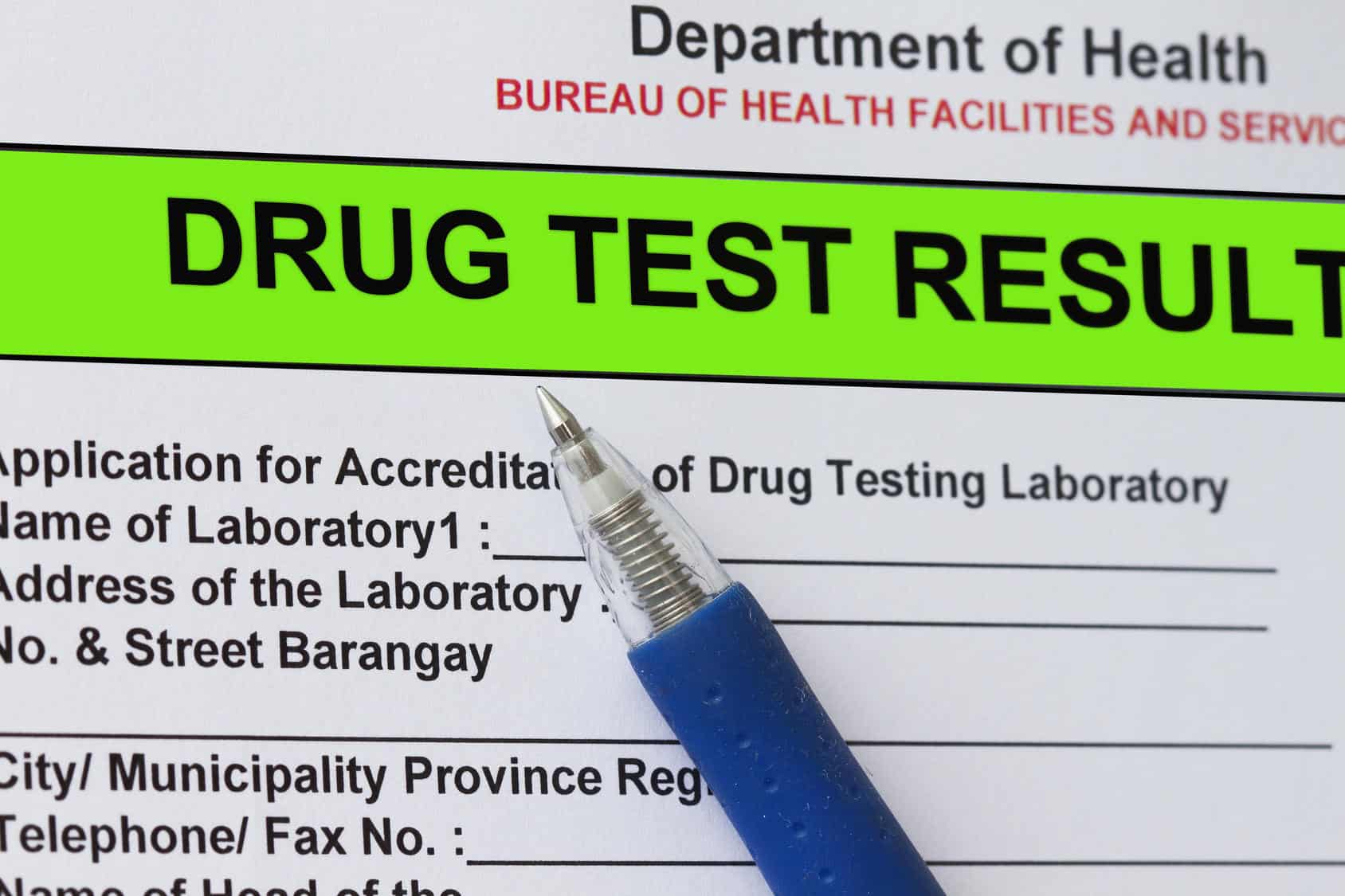 These days, background checks are quite inclusive, and can uncover a wide array of data points on a given person. Today, we're going to discuss what employers can and can't look into regarding your past, give you some insight into how employers run background checks, plus recommend a few of our favorite providers to help you run your own background check to take a look at what appears on your record.
What to look for in a background checking service?
If you're checking to see what a prospective employer will see on your public record, it's important to use a quality service that provides reliable results. To that end, keep the following features top of mind when looking for a background checking service.
Result speed – you don't want to wait for weeks or months. Fortunately, quality providers only take minutes or hours to deliver your results. At most, an advanced search with lots of unique information should take a couple of days.
Research depth – a surface-level background check won't tell you much (if anything) about someone's prior drug tests. It's important to go for a service that gives you the option to look into someone's history on a deep level, including things like convictions and deep web data. Look at advanced background checks if required.
Report quality – a well-made report that's beautiful and easy to read is what you should look for. Usability and presentation are the 2 main things to look for. Avoid clunky, complicated reports that give you way more information than you need.
Custom searches – unless you want to get all the information that exists on an individual, you'll need to use custom searches. Make sure that any provider you consider offers these and steer well clear of ones with no personalized search functionality.
Dashboard – the web dashboard design of a service matters a great deal. It can be the difference between finding reports or making searches instantly – or having to go through minutes of trial and error to find what you need.
Mobile apps – a mobile app can help you make searches on the go while giving you a way to carry reports without having to print them. Depending on the device you have, look for iOS and Android compatibility. At the very least stick to services that can give you a nice responsive mobile website.
Customer support – 24/7  customer support is best, but office hours + extended hours works too. Just make sure that the operators on the line are qualified and helpful.
Top background checking sites for checking your public record
Employers can't use consumer background checking services to check into applicants' history, but you can certainly use them to pinpoint exactly what a future interviewer might take issue with. Here are the top four background checking sites on the market: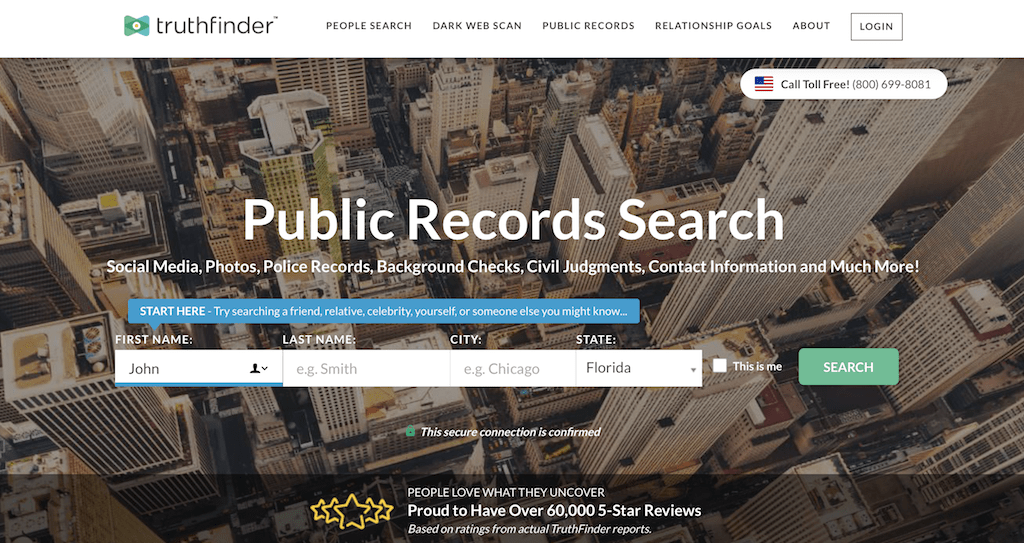 TruthFinder is one of the older, better-known services in the space. A basic subscription will get you criminal and court records, contact details, possible photos, known family members, and other basic data. This is unlikely to give you any specific drug test results from the past unless you end up finding prior drug-related convictions that point to drug use. Fortunately, the premium options you can get include things like deep web searches and physical court document retrieval. These are far more likely to give you the kind of information that points to failed drug tests in the past – and are a big reason for TruthFinder's popularity.  The deep web search is especially useful because it finds hidden information that doesn't usually show up on Google or the general Internet.
An important advantage is that you can personalize any search you make on TruthFinder. The dashboard is intuitive and easy to use, and customization options abound. The same is true of the mobile website, which is excellent, and the Android app that lets you search and take results with you. The reports are as elegant and well-designed as the websites and apps, with all the information you need easy to find and make use of. And even if you do need a little help at any point, you can always call customer support. They're available 24/7, and there's a toll-free US number for your convenience.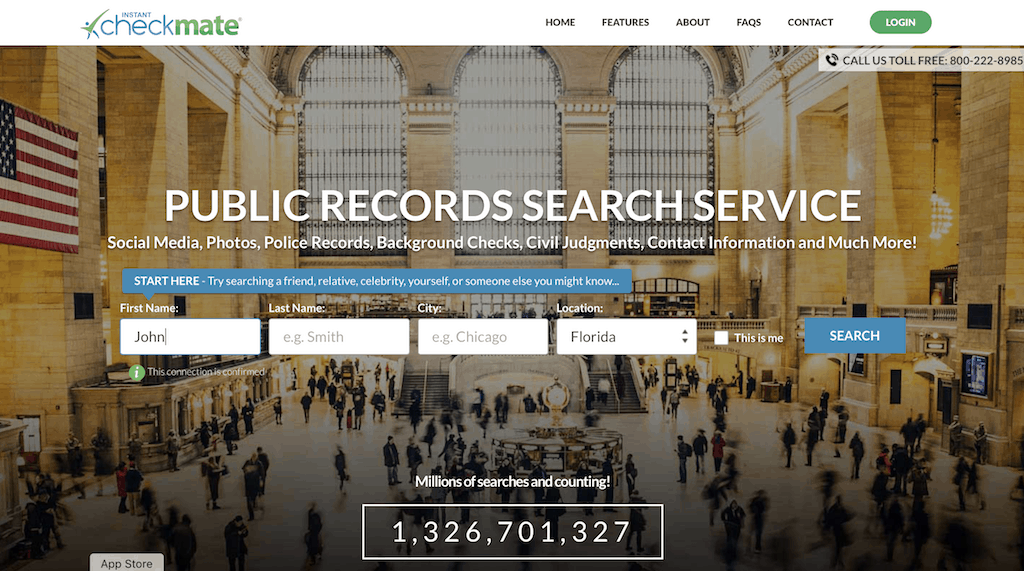 Before we say anything about CheckMate, we'd like to mention their exceptional customer service. In the US, it's available via a toll-free number, 7 days a week, between 5 AM and 10 PM. That may not be 24/7 – but it's close enough, and the operators are consistently well-trained and knowledgeable. If you think you may need to ask for help often, Instant CheckMate should be at the top of your shortlist. Beyond that, Instant CheckMate is another two-tier service. The basic rate gives you criminal records, social media data, address history, marriage and divorce records, and a few more things. As in the cases above, prior convictions can point to failed drug tests and drug use, but if you want more certainty, you may choose to go with premium options. These include financial history, driving licenses, weapons licenses, and more details that are good predictors of failed drug tests.
<>
All these features are available in several ways. First, you can use the desktop website. The dashboard you get there is excellent, and custom searches are easy to perform. If you're on a smartphone or tablet, you've got two alternative options. One is to use the excellent responsive website; another is to get the Android app, which is native. Either way, you're going to get an intuitive interface and beautiful reports that make finding relevant information a breeze. Throw in the customer support we already talked up above, and you get a service that's hard to beat in the background check space.
3.
Intelius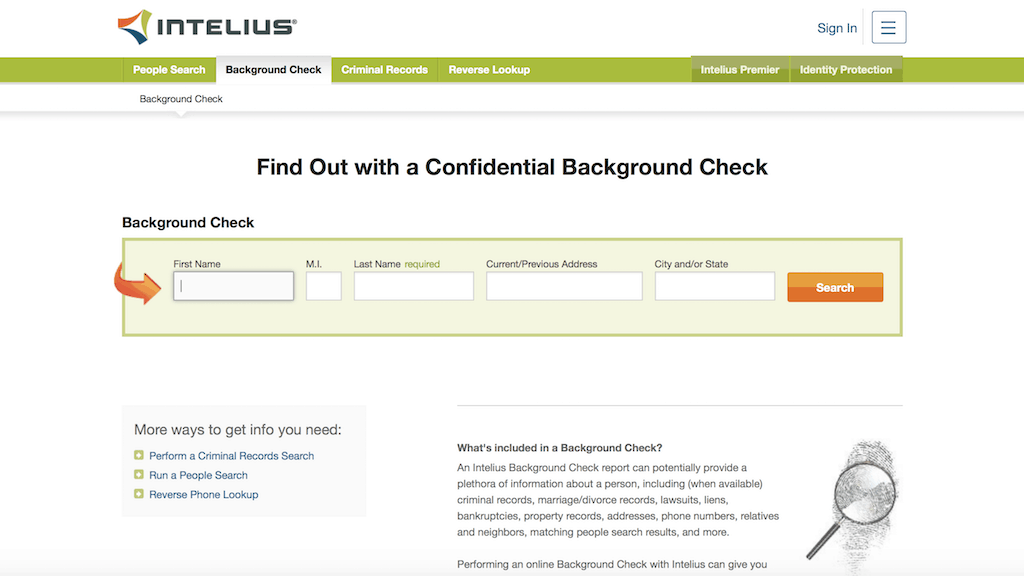 Intelius is the last service on our least, but it's certainly not the least. This company looks through a vast range of data from criminal records, sex offender lists, financial histories, property records, and more. There is also a reverse phone lookup service that lets you get information on someone based on their phone number. While the most important data point to look for is prior criminal histories – these are the most likely to point to failed drug tests in the past – there's a lot of information to go through here. Custom searches are available, and the reports you get are clean, easy-to-navigate, and full of quality information that's helpful for background checks of all kinds.
Native apps are available for both Android and iOS devices. This means you can conduct your searches from a smartphone or tablet, as well as carry results around with you without having to print them. The responsive website is excellent too, offering a convenient alternative for when you don't want to download apps to your phone. The regular version of the website is equally excellent; managing searches, viewing reports, and conducting new searches is easy, fast, and straightforward. Customer support isn't 24/7, but there's a very helpful troubleshooter that we enjoyed a great deal. With its help, you'll find that you don't need customer support often anyway.
Is it legal to check for failed drug tests?
Before we go any further, let's get one thing clear. Most of the time, it is not legal to screen someone for failed drug tests. That's because most environments in which drug tests are performed – prior jobs, hospitals, etc – are bound by law to maintain confidentiality. However, there are several notable exceptions.
First, you can simply ask a candidate to disclose any failed drug tests from the past. It's up to them whether they disclose the information or not – but a lot of the time, you can gauge their reaction to get some understanding of what happened in the past. If drug abstinence is of utmost importance, you can often explain why failed drug tests are a problem and ask a prospect to be honest about any in their history. Just make sure you're not breaking any laws; many states prevent employers from asking for information that can implicate a potential employee.
Outside of asking, there are 2 main ways to know about drug tests in a candidate's past. First, you can check someone's references. Most of the time, it's perfectly legal to ask a manager or HR about failed drug tests. If you do find someone who's willing and able to help you, that can give you the answers you're looking for. Just remember to be professional and remember that, in some cases, colleagues will cover up for one another. This is especially true if someone was fired because of a company's testing policy while doing an excellent job otherwise. A similar but different way to find out about someone's failed drug tests is through industry connections. For example, if you're in manufacturing, you can ask other people in your network about a prospect and sometimes find out about drug tests they've failed.
Do employers have to disclose drug test results?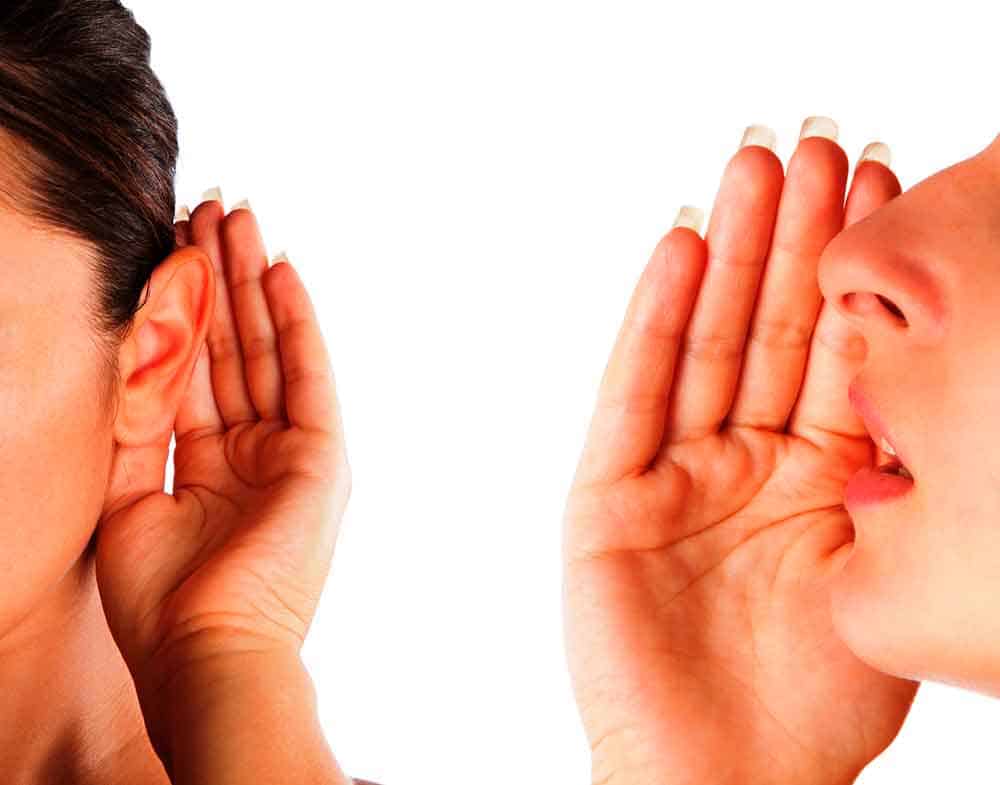 When an employee or job applicant fails a drug test, the results go directly to the company that ordered it. They are never made public – and in fact, disclosing them to other companies and people is illegal or against company policy in most cases. As such, prior employers will often avoid your line of questioning if you try to ask them for drug test results from previous employees. What can and often does become a matter of public record is anything related to criminal activities, prior convictions, etc. This is the most likely way to identify someone as having failed prior drug tests.
Myths about drug tests
Remember that no matter how well you do your homework, drug tests can be beaten. This is usually done in three ways. First, an individual can drink so much water that a test fails to recognize the drug particles in their urine. Second, they can bring pre-frozen or synthetic blood or urine to a test and pass it that way. Third, they can use an oxidizing agent that breaks up the detectable drug metabolites in their body to the point that it can't be detected. Then there's the fact that many drugs quickly leave our system. Even marijuana takes from 3 to 21 days, depending on how often someone uses it until concentrations get so low that they can no longer be detected. All of this means that a drug test isn't a 100% accurate way to tell whether someone's been using drugs, including illicit ones, or not.
Another common misconception is that results can be "false positive", meaning an individual with a positive drug test may have not taken the drugs in question. While this can technically happen, real-life scenarios where it does are extremely rare. That's because most drug testing organizations validate their results by discussing them with the individual getting tested. If they can explain the results or produce a clean sample in a repeat test, they'll often be marked "negative". The only situation in which someone really can be marked negative is if their employer uses a low-quality drug test service that doesn't take these extra steps.
Do positive drug tests point to illicit drug use?
The simple answer is, "not in the least". Just because someone tested positive for an illegal drug doesn't mean they broke any laws. For example, the rare hair follicle test looks at someone's hair. If drug metabolites are found therein, the test is positive. However, this drug test can trace drug use that happened as long as 3-4 months ago. This means that someone could socially consume a drug that's legal in many US states – marijuana – then fail a drug test 2 months later. In this sense, there's a big difference between failed drug tests and the use (or abuse) of illicit drugs. Be careful when making conclusions; it could be illegal to discriminate against prospective employees based on their old drug tests. If in doubt, consult with a lawyer before you do anything rash.
Conducting your own drug test
The decision to drug test or not is usually up to the employer. It's certainly standard to include it in a comprehensive check. Most federal and military jobs, as well as private jobs in energy, manufacturing, and other sensitive niches, take it for granted. Depending on the state you're from, employees have the right to refuse a test – but this could also mean that you can deny them employment for that reason. If in doubt, don't hesitate to run your own test through a partner you trust.
Conclusion
Now that you've read our guide to conducting a background check, what are you going to do next? Leave a line below and let us know. We love getting feedback from our readers!