7-Zip for Windows 10: Download, Install, How to Use
Compression tools are indispensable for users who want to reduce the size of their files and free up space on their hard disk. It's possible by adding old and unused files to archives, which take up a lesser amount of disk space.
7-Zip is one of the most popular archiving utilities on the Internet, thanks to the fact that it's free and open source. You can use it both at home and at work without any costs.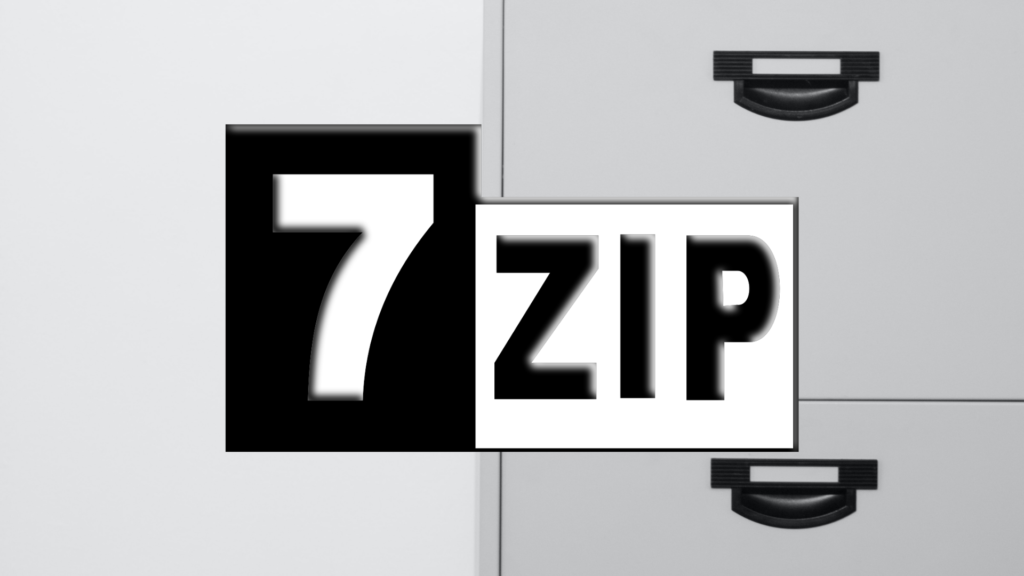 How to download 7-Zip
You can download 7-Zip from the official website for Windows 10, older Windows editions, as well as Linux. It's not available for Mac, however. Just make sure to get the setup file that matches your operating system's architecture type (x86 or x64).

The Windows edition also puts a portable counterpart at your disposal if you don't want to go through the installation process. You just have to unzip the downloaded files and launch 7-Zip away.
How to use 7-Zip
7-Zip gets automatically added to the Windows Explorer context menu as soon as you set it up on your computer so that you can quickly access its options.
If you're wondering how to compress files with 7-Zip, simply select one or more files or folders, right-click, open the 7-Zip menu, and add the items to a new archive.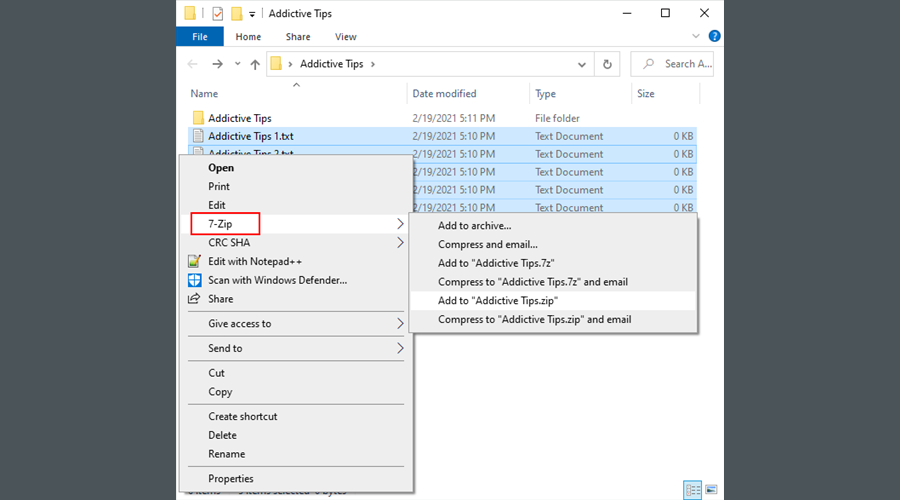 It's possible to create a new ZIP or 7Z file with one click. It will have the same name as the root folder and will be saved in the same spot. Otherwise, you can select Add to archive… from the context menu to explore more options.
You can ask 7-Zip to add and replace files, update and add files, freshen existing files, or synchronize files. Besides ZIP and 7Z, it offers support for TAR and WIM formats. However, you can open more types of archives with 7-Zip, including RAR and GZ files.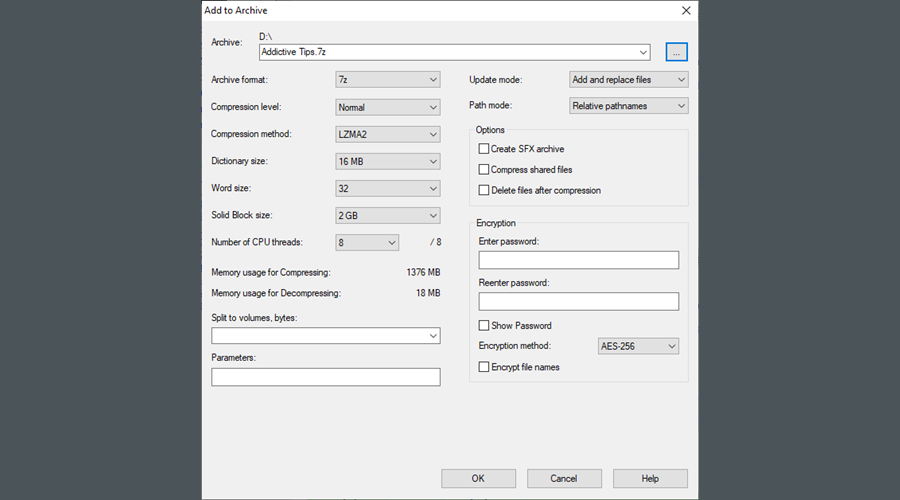 If you want to prevent users from accessing your archives without your permission, you can set password protection using the 256-bit AES military-grade security algorithm.
7-Zip can also create self-extracting archives (SFX), compress shared files, delete files right after compression, and change the compression level to create even smaller archives, depending on what you prefer.
Is 7-Zip safe?
7-Zip has no history of bad behavior or betraying the trust of its users. Plus, there are no malware alerts reported by VirusTotal.
And you don't have to worry about losing your files or creating backups when using 7-Zip to compress files or extract files from archives since the original items remain untouched.
Conclusion
7-Zip is a terrific file archiving utility, one of the best in the business. It's lightweight, easy to use, and offers support for popular archive file types.
The fact that it's free only adds to its long list of advantages. 7-Zip is definitely worthy of becoming your go-to compression and decompression tool, surpassing even WinRAR in several aspects.