Bandicam Screen Recorder: Download, Install, How to Use
Screen recording tools help you capture whatever is happening on your desktop and save it as a video file. You can use such as program to create video tutorials, work presentations, and other types of clips.
Some of the best video recording apps in the business are easy to use and versatile. For example, Windows 10 has Xbox Game Bar, a built-in feature that allows you to record your desktop during gaming or when working with fullscreen applications.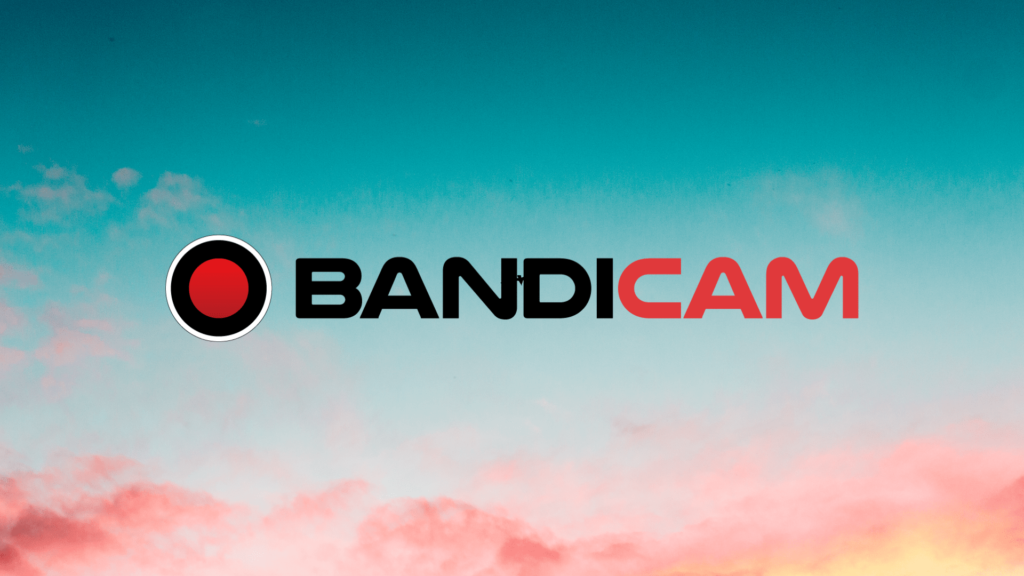 What is Bandicam?
Bandicam is a well-known screen recorder with a huge fan base. You can use it to record desktop activity, your webcam, and even gameplay. It also has a screenshot mode for capturing image snapshots during recordings.
The software application has both a free and paid version, allowing you to fully explore its set of feature before deciding whether or not it's worth the money.
How to download Bandicam
You can download the Bandicam screen recorder from the official website. It supports only Windows 10, 8, 7, and Vista, both 32-bit and 64-bit versions.

Bandicam has a free version with all features unlocked, which you can use for an unlimited amount of time. However, it adds a watermark to the output videos and limits recordings to 10 minutes.
If you're wondering how to remove the Bandicam watermark, there's no other choice besides purchasing the full version. On the bright side, it's a one-time purchase that comes with a lifetime guarantee.
Setting up this tool doesn't take long. Besides reviewing the license agreement, you can create program shortcuts and set the preferred destination folder.
How to use Bandicam
During recordings, it's possible to take screenshots using F11. You can also use annotation tools to draw lines, arrows, boxes, with a pen or highlighter, and add numbers or text.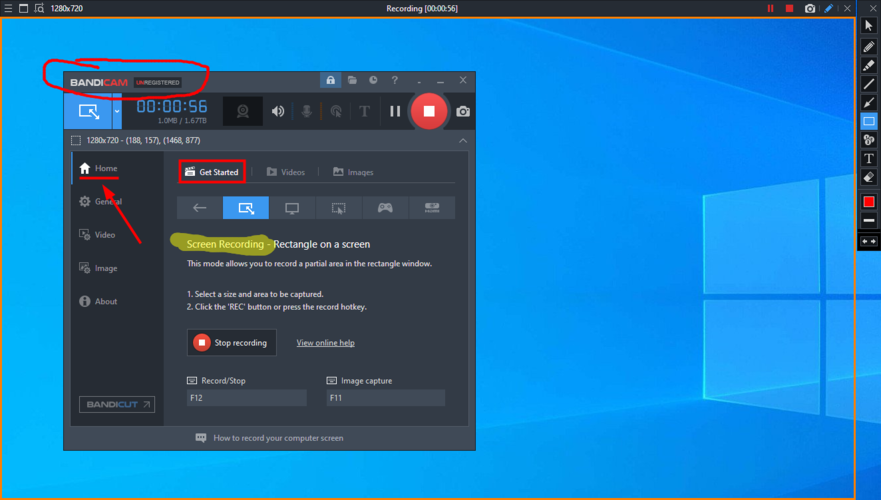 Video settings
In the Video section, you can change the default hotkey for starting and stopping recordings, and even set a new hotkey for pausing and resuming.
It's also possible to include the mouse cursor in the recordings, enable mouse click effects, and add a webcam overlay.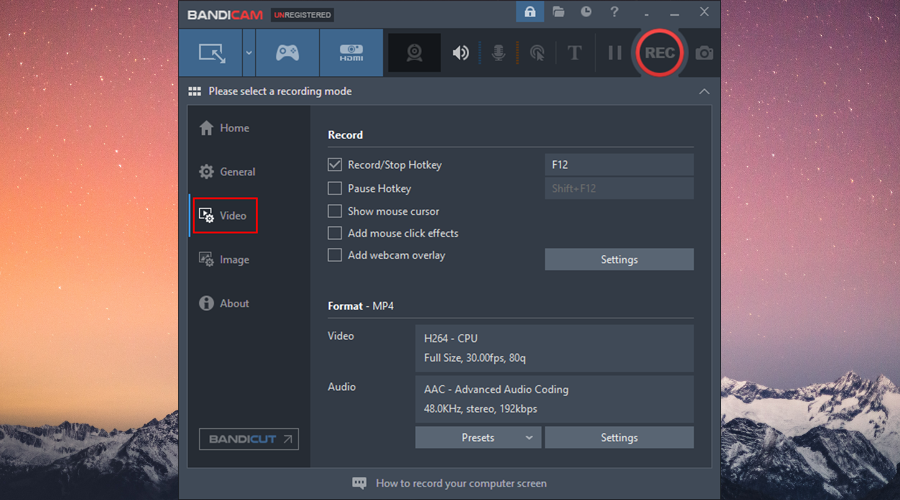 By default, Bandicam saves videos in MP4 format. But you can switch to AVI, pick a different preset, or configure the audio and video parameters if you're skilled enough.
Image settings
If you're interested in not only recording videos but also taking screenshots using Bandicam, head over to the Image area to customize preferences.
You can change the default hotkey for capturing snapshots, set a time interval and ask the tool to repeat the screen capture, include the mouse cursor, and enable a shutter sound.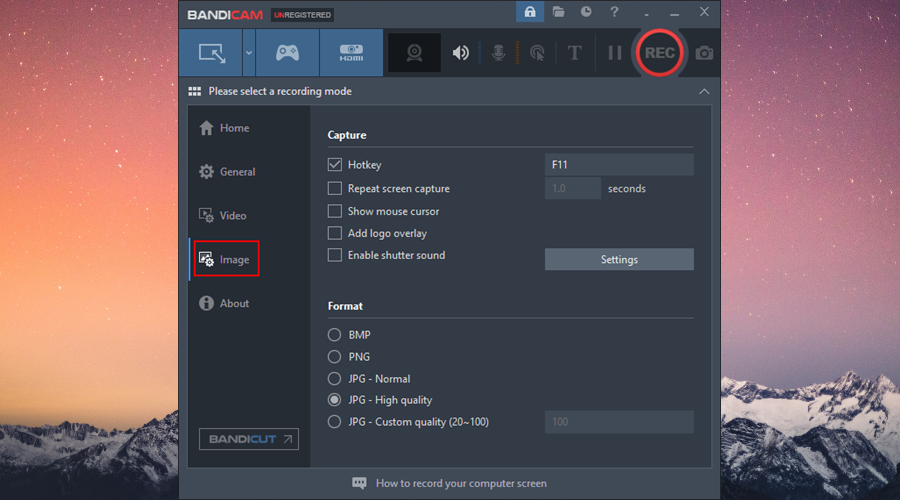 Bandicam saves image screenshots in JPG high quality format, but you can pick JPG normal or custom quality, as well as PNG or BMP.
General settings
To configure more options provided by Bandicam, check out the General area. For instance, you can change the default folder for saving videos.
It's also possible to schedule recordings to start and stop automatically by setting time or file size restrictions.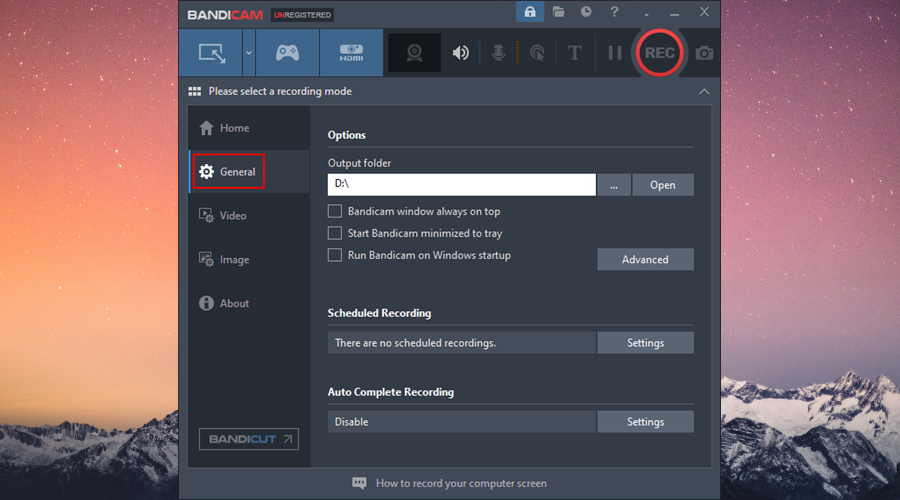 You can even program Bandicam to start a new recording, quit to the desktop, or shut down your computer once the scheduled task is complete.
Is Bandicam safe?
Bandicam is a legit screen recorder which doesn't infect your computer with malware. According to its VirusTotal report, it's completely clean.
Furthermore, there have been no reports about malicious activity like violating the privacy of users, so Bandicam is totally safe.
Conclusion
Taking everything into account, Bandicam is a reliable screen recorder for both rookies and experienced users. It's wrapped in an intuitive interface and features straightforward options for recording video activity and taking screenshots.