Auslogics Registry Cleaner (Review): Is It Safe to Use?
It's essential to keep your system registry in good shape by regularly running cleaning and maintenance jobs. It means using a registry repair tool to fix registry entries which are no loner associated with any software applications or Windows settings.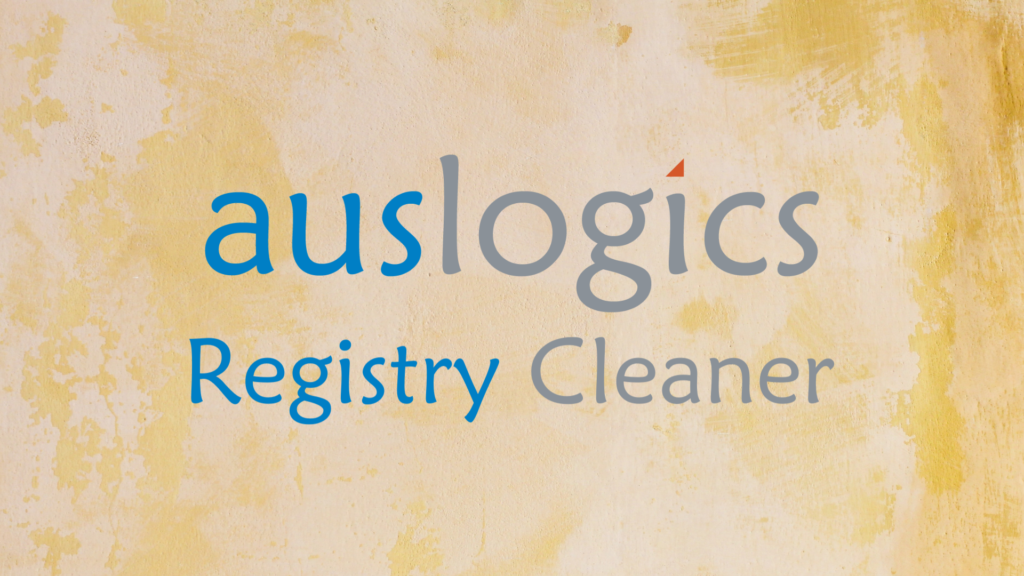 What is Auslogics Registry Cleaner?
Auslogics Registry Cleaner is a great example. It can quickly scan your registry settings and tie up any loose ends that stop your computer from working normally.
Made for Microsoft's operating system, the registry fixer plays well with Windows 10. It checks the registry for various issues related to shortcuts, files, software, and the system.
Download
You can download Auslogics Registry Cleaner from the official website. It has a free version that you can use for an unlimited amount of time. It just keeps a few options unlocked, which you can access in the professional edition.

Although there is no official Auslogics Registry Cleaner portable edition available for download, you can create a portable version after installing the tool using its interface. It's a simple way to store it on a removable storage unit and quickly scan the registry of any computer.
Setup
Installing the tool doesn't take long. However, keep in mind that Auslogics Registry Cleaner gets added to the Windows startup sequence by default so that it automatically runs every time you boot your PC.
You can switch to custom install mode to disable this option, as well as to pick a favorite installation directory and create desktop icons.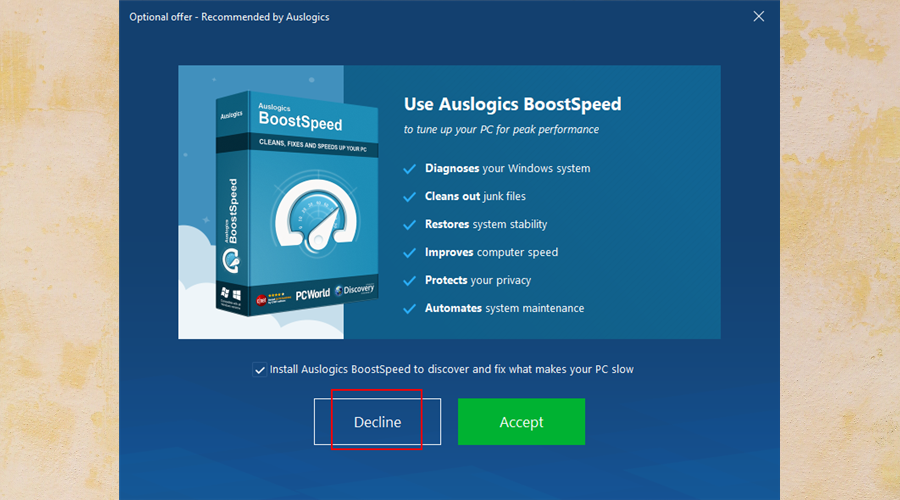 Furthermore, the free registry cleaner offers to download and install other applications from Auslogics. Unless you're interested, make sure to decline these offers.
How to clean the registry
You can view a detailed report with the scanned and cleaned items
If you need to locate a specific key in the registry, you can use a built-in search and cleanup tool provided by Auslogics Registry Cleaner.
To restore backups, open the File menu, access the Rescue Center, select a backup from the list, and click Restore.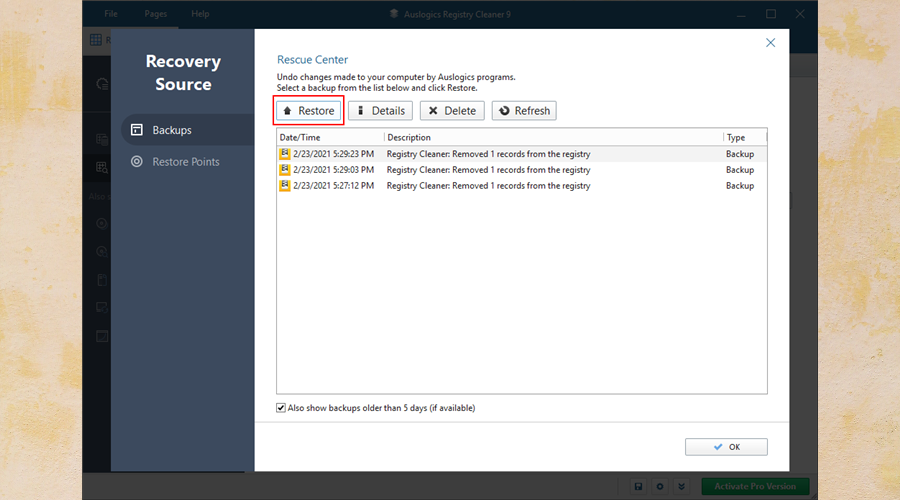 You can also roll back Windows to a previous checkpoint from this area, even though the tool can't create system restore points on its own.
Detailed reports are created and saved every time you clean your registry, which you can later recall from the Reports section. Moreover, you can inspect load charts with the current system resource when it comes to your CPU, disks, network, and memory.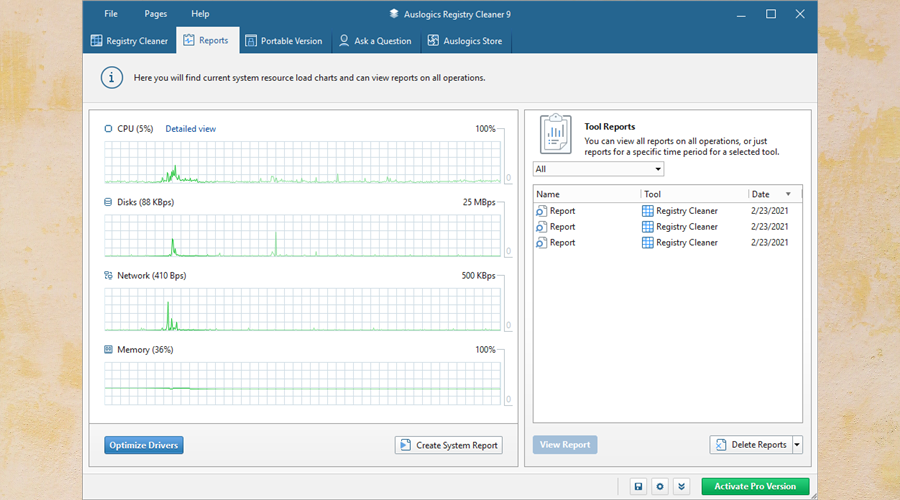 Is Auslogics Registry Cleaner safe?
Auslogics Registry Cleaner is a legitimate application and its developer doesn't have a history of scams or other bad behavior.
Unfortunately, because it tries to download and install more products during setup (which it can't do without your consent), some antivirus engines indicate a few red flags due to adware behavior, as shown by the VirusTotal report.
The promotional campaign doesn't end, here, though. Auslogics Registry Cleaner only seems like a feature-rich application because it displays many options in its main window.
In fact, those are shortcuts to installing other tools from Auslogics. Again, this can't be considered malware behavior because the tool can't make it happen without your permission.
Other than that, Auslogics Registry Cleaner creates backups by default before attempting to make any registry changes. It's a great contingency plan to fall back on in case your operating system begins to act strange after deleting registry entries and restarting the computer.
Our Auslogics Registry Cleaner review
Auslogics Registry Cleaner is pretty great at what it does. It's a multilingual, fast, effective, and intuitive registry cleaner that generates in-depth reports and creates backups. Too bad that its marketing approach is a bit excessive.