GOM Player (Download) for Mac and Windows: How to Use It
There's nothing worse for cinephiles than wanting to watch a movie as fast as possible, only to realize that your media player has some missing codecs.
It ruins the entire experience and forces you to waste time online looking for the right codec packs.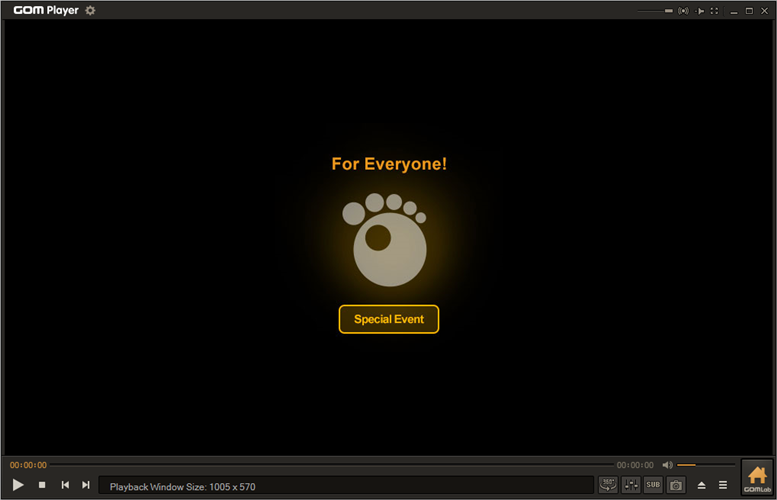 Created by the GOM & Company of South Korea, GOM Player provides a complete multimedia solution for users interested in watching movies and playing audio tracks.
It comes integrated with its own codecs so that you don't have to install anything else: simply load a movie, play it, and enjoy it with your friends.
How to download GOM Player
You can quickly download GOM Player for Windows, Mac, Android or iOS from the official website.
What you should know is that the free edition contains ads and is optimized for 32-bit operating systems. It means that you can still install the app on a 64-bit OS, but it will be slower than expected.
However, there's a premium version available called GOM Player Plus if you're willing to spend some money.
In addition to support for all features found in the free edition, Plus is optimized for both 32-bit and 64-bit systems, which translates to improved performance and image resolution.
What's more, GOM Player Plus doesn't contain any ads. It has an updated user interface and provides priority in technical support and future promotions.
Is GOM Player safe?
Yes, it's safe to use GOM Media Player, according to its VirusTotal report.
But make sure to always download software applications straight from the source instead of mirror websites to avoid the risk of getting infected with malware.
We must also mention that some users reported in 2019 and 2018 that GOM Player has attempted to install third-party malware on their computers.
Setup and interface
Installing the free media player doesn't take long. You can either proceed with the default setup mode or customize file type associations, program shortcuts, and the installation directory.
GOM Player has a dark interface with an intuitive layout. You just have to load a video file and enter full screen mode to enjoy it on your desktop or mobile.
Key features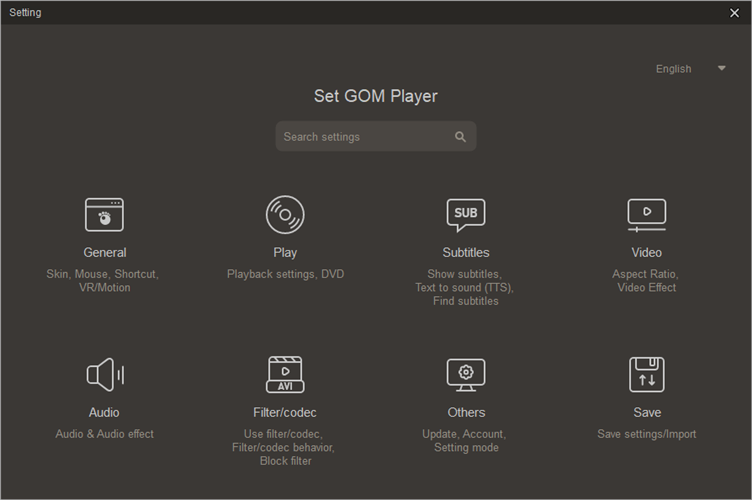 Play audio and video files, including DVDs and Blu-ray discs
Watch 360-degree videos in VR mode
Has integrated codecs and automatically finds any missing codecs
Sync and resize subtitles, switch to 3D subtitle mode
Explore multiple UI skins
Play broken media files
Audio equalizer, normalizer, voice filter, reverb and 3D stereo effects
Support for hardware acceleration
Control the brightness, contrast, saturation
Take screenshots and save as images
Conclusion
GOM Player remains one of the most popular free media players in the world. It's mostly thanks to its ability to play any type of videos without stumbling upon codec errors or other similar issues.
Plus, GOM Media Player features a user-friendly, familiar interface. There's no need to customize any preferences to be able to enjoy high-quality videos on desktops or mobile devices.
Nevertheless, seasoned users are free to experiment with the advanced configuration settings offered by the tool.
Still, we can't overlook the fact that GOM Player has a history of installing third-party software on computers, so caution is advised.