AcetoneISO – Create, Mount, Convert, Encrypt/Decrypt And Burn CD/DVD Images In Ubuntu
AcetoneISO is a freeware for Linux to create, mount, rip, extract, convert, burn, encrypt and decrypt (WinRAR protected) DVD and CD images. It supports MDF, NRG, BIN, NRG and ISO formats. Acetone ISO provides the option to create disk image from both files and folders. Other than being an excellent disk image management tool, it contains unique features which include the option to download videos from YouTube and Metcafe.
To mount a disk image click the Mount button and choose an image. This will create a virtual hard drive on your desktop which will contain the mounted image that you can play like a real CD/DVD.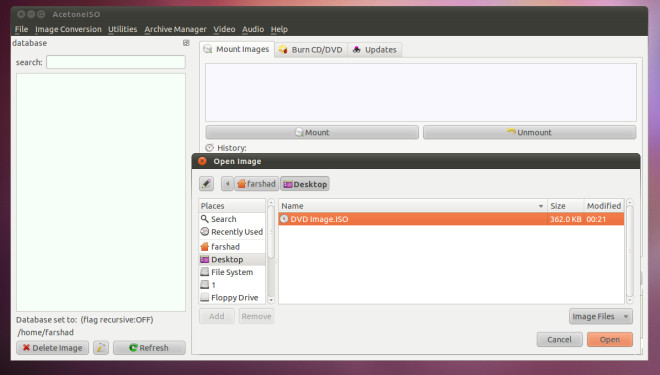 The Burn CD/DVD tab can be used to erase rewritable CD(s) and DVD(s), along with the option to burn ISO images.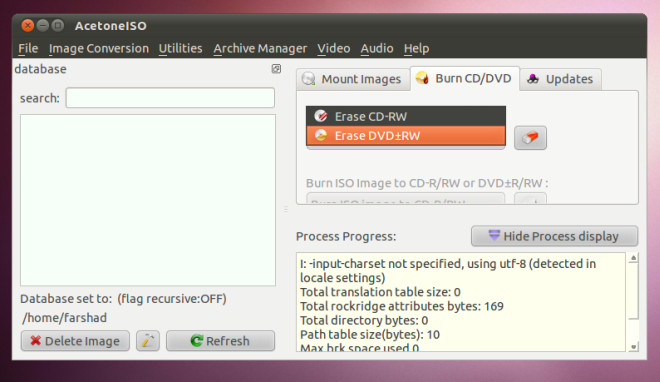 You can also mount and unmount images from the File drop down menu, as well as set default file managers (e.g. default media player, file and database manager). The Advanced Options tab allows enabling/disabling tray icon and removing history of executed processes.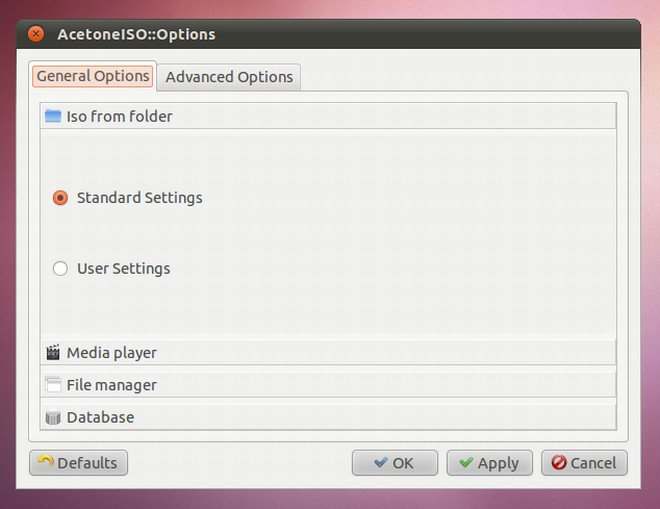 From the Image Conversion drop down menu, ISO images can be generated from CD/DVD drives and local files and folders. The same menu can be used for extracting disk images. The Utilities menu provides options to extract bootable images, generating Cue for Bin/IMG images and mounting images to a specified folder.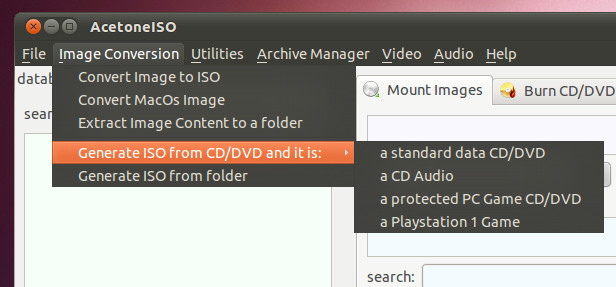 The Archive Manager drop down menu can be used to split image volumes, encrypting disk images and decrypting WinRAR password protected files.

The Video menu provides options to rip, play and convert media files between numerous formats, as well as to download videos from YouTube and MetaCafe. Similarly, the Audio drop down menu can be used to extract audio from a video file.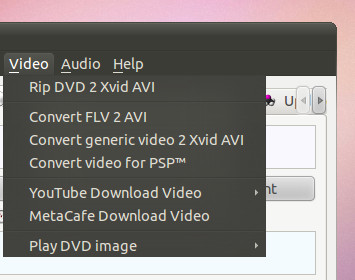 Acetone ISO is compatible with Ubuntu and other Linux based operating systems.