5 best server backup tools for Linux
I've talked about some handy backup applications for the Linux desktop before on Addictivetips, . However, not everyone who uses Linux is using it as a personal computer, so I thought I'd make a different list that covers the best server backup tools for Linux servers. Here are five tools for you to try out.
1. Amanda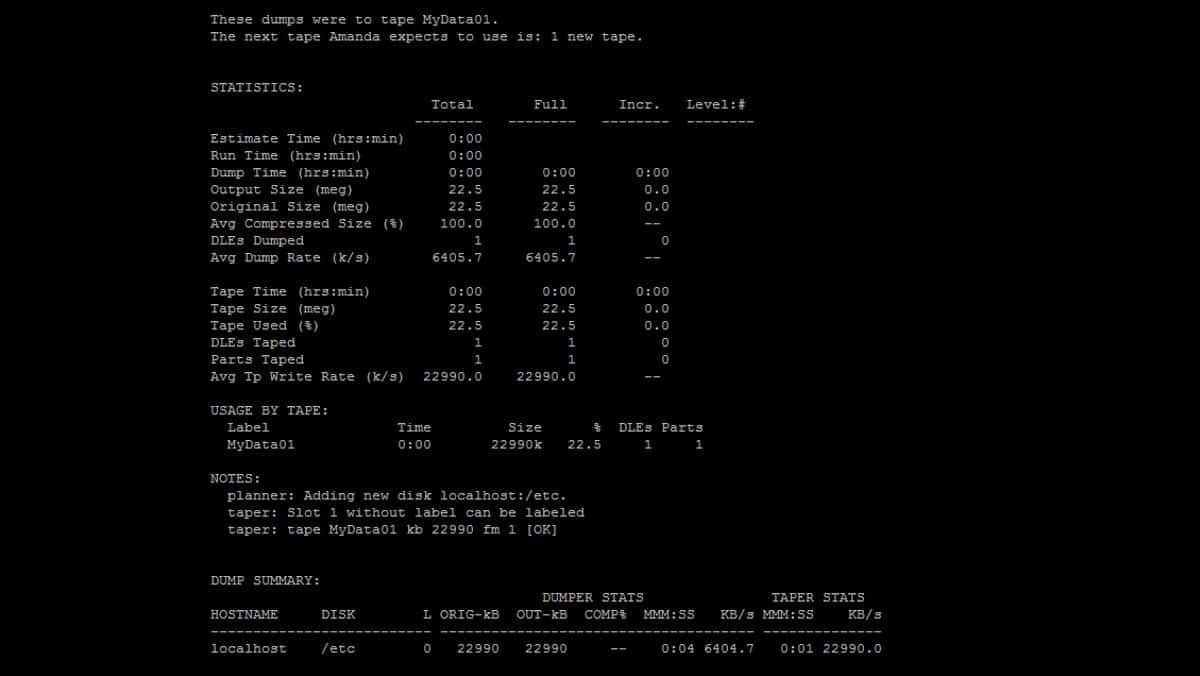 Amanda is "the most popular open source backup and recovery software in the world," at least according to the developer. In reality, it's one of the most used backup tools on Linux, as well as Windows and is primarily targeted at system administrators by "simplifying" the entire backup system.
The Amanda backup tool is an excellent choice, given the fact that it can severely reduce headaches when it comes to managing multiple Linux servers and complex system administration operations.
Notable Features
Amanda can backup your data through many different ways, including "vaulting", backup to tape, NAS, SAN, iSCSI and even cloud storage.
The Amanda backup system supports compression and encryption.
Supports centralized full and incremental backups.
Amanda has a robust backup schedule feature perfect for those looking to automate.
Download – Amanda
The Amanda backup tool has multiple versions, both paid and free. If you do not plan to use it in a work setting, it's possible to download the Personal edition free of charge. Alternatively, get the paid version here.
2. Bakula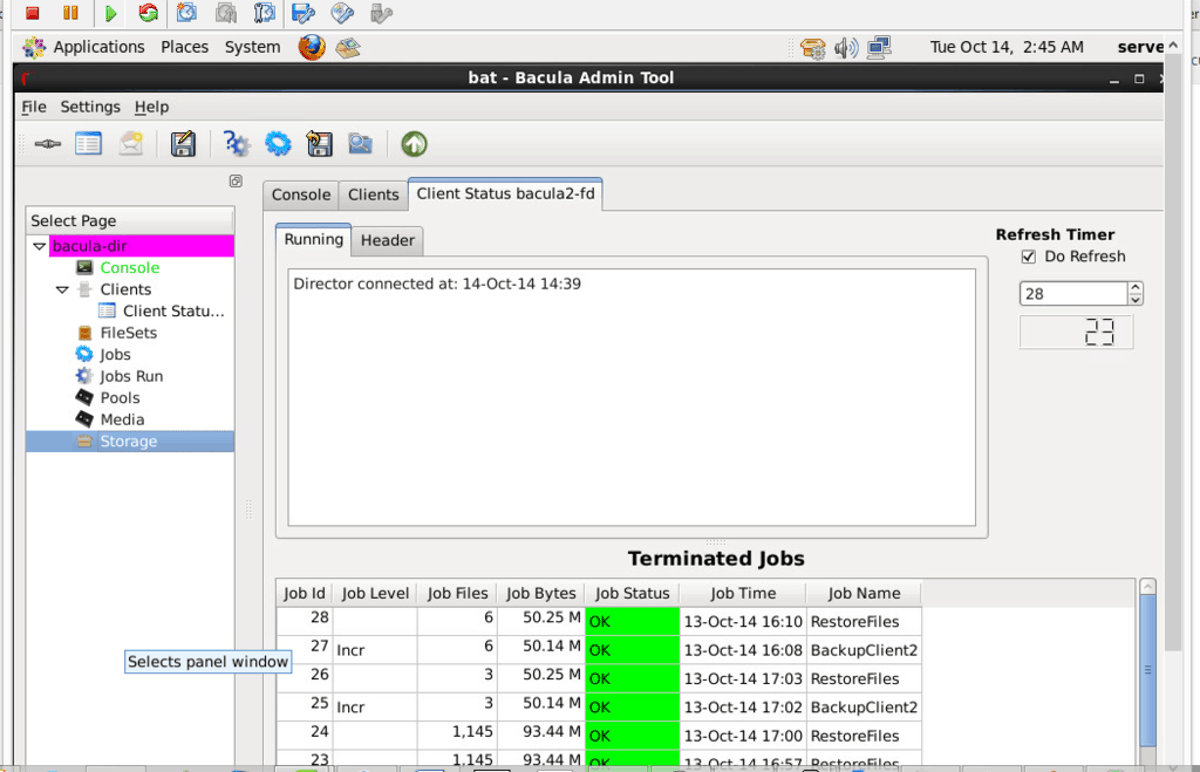 Bakula is an open source, enterprise-focused backup tool that allows users to create safe data backups easily. It's a very advanced tool, and many people love it due to how easy it is to use, and also for it's many useful features.
The Bakula backup tool is mainly used graphically, though it also offers up a stellar console interface which is perfect if you live in the Linux terminal most of the time.
Notable Features
Bakula allows users to encrypt their data backups for security purposes. In addition, it supports MD5 hashing, which makes it easy to verify the data's integrity.
Bakula does client-side data compression, which helps reduce network bandwidth usage.
Bakula has a cross-platform client application, that allows for syncing your backups to virtually any operating system.
Download – Bakula
Bakula is cross-platform, and it works on Linux, Mac, Windows and even lesser-known operating systems like FreeBSD and OpenBSD.
Want to get your hands on the Bakula tool? You won't be able to open up a terminal and enter "sudo apt-get install" or anything like that. Instead, you'll have to visit the download page on the
official website
.
3. Clonezilla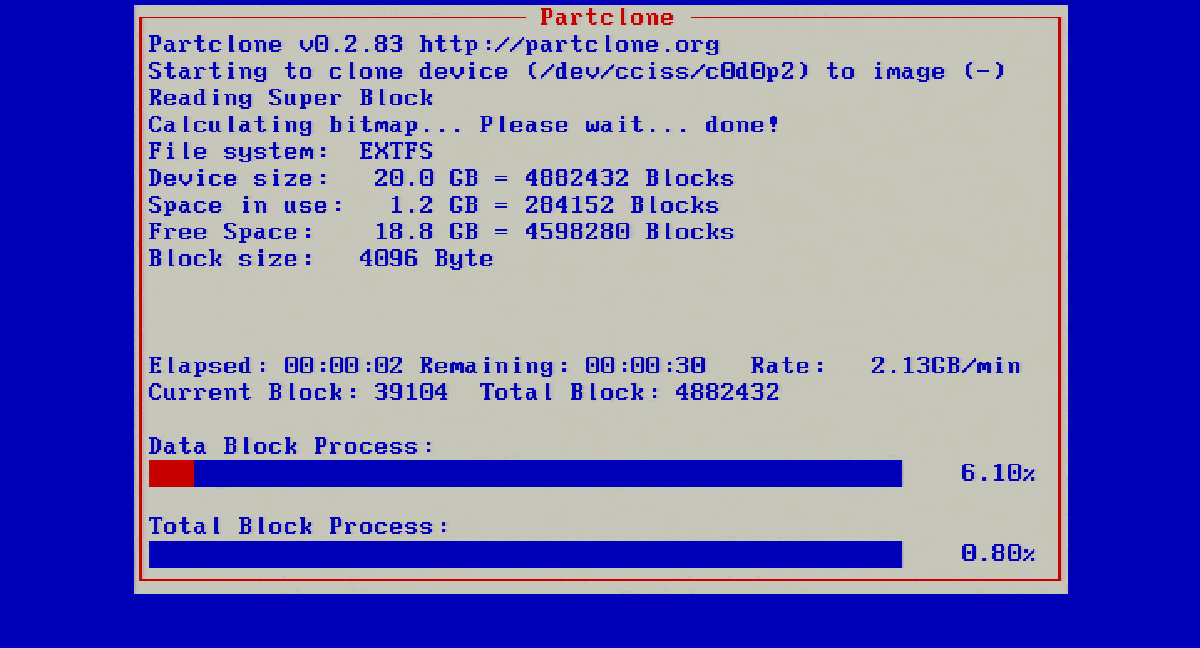 Clonezilla is primarily thought of for backing up Linux workstations and personal machines however, it's quite a powerful easy to use tool that makes it perfect for the Linux server as well.
Like many of the applications on this list, Clonezilla can create and restore backups in many ways. It's most robust features are its incredibly convenient user interface and simple menus, as well as its ability to image, backup, and encrypt (if you so choose) an entire disk drive over the network and even the internet via SSH.
While it's certainly never going to be the first choice of Linux system administrators, it's still worth a shot if you need to make a backup and don't want to fuss around.
Notable Features
Clonezilla works on both BIOS and UEFI machines.
Your backups are customizable, and it even offers encryption (AES-256).
Can do backups over the internet, via SSH or other types of connections.
Multiple backup options, including whole disk saving, partition backup, and restore.
Download – Clonezilla
Clonezilla is downloadable on a fair bit of Linux operating systems. However, we strongly suggest you don't install it that way as the bootable ISO image is the preferred way to use this app.
Want to use Clonezilla? Go to their official website. And, if you'd like to learn more about how the app works, check out our in-depth post!
4. Rsnapshot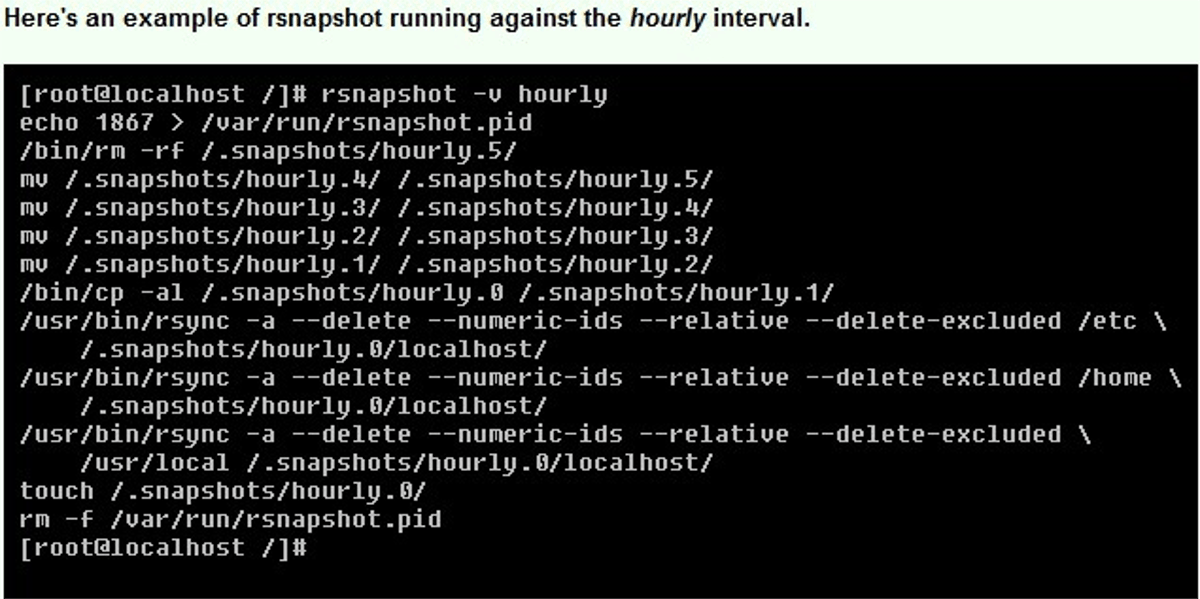 Rsnapshot is a filesystem snapshot tool that is based on the infamous Rsync application. With it, users can make incremental backups of Linux desktops or servers locally, or remotely over a network via SSH.
The most persuasive case for Rsnapshot is that it is efficient and saves a lot of space. In fact, with each snapshot, the software doesn't re-backup your data. Instead, it works very hard to make use of "hard links", which is much more efficient and saves space.
Notable Features
Rsnapshot does an incremental backup, rather than backing up your files and data repeatedly. This style of backup allows users to save hard drive space, and create more efficient backups.
Rsnapshot can backup over local networks or the internet thanks to it's SSH feature.
Since Rsnapshot is a command-line utility, it can easily be automated with Cron for quick, incremental backups.
Download – Rsnapshot
Want to use Rsnapshot? You're in luck, they support most modern Linux distributions, and you can find packages for download on the official website. Better yet, even if your distribution doesn't have support, the source code is well documented and easy to compile!
5. Mondo Rescue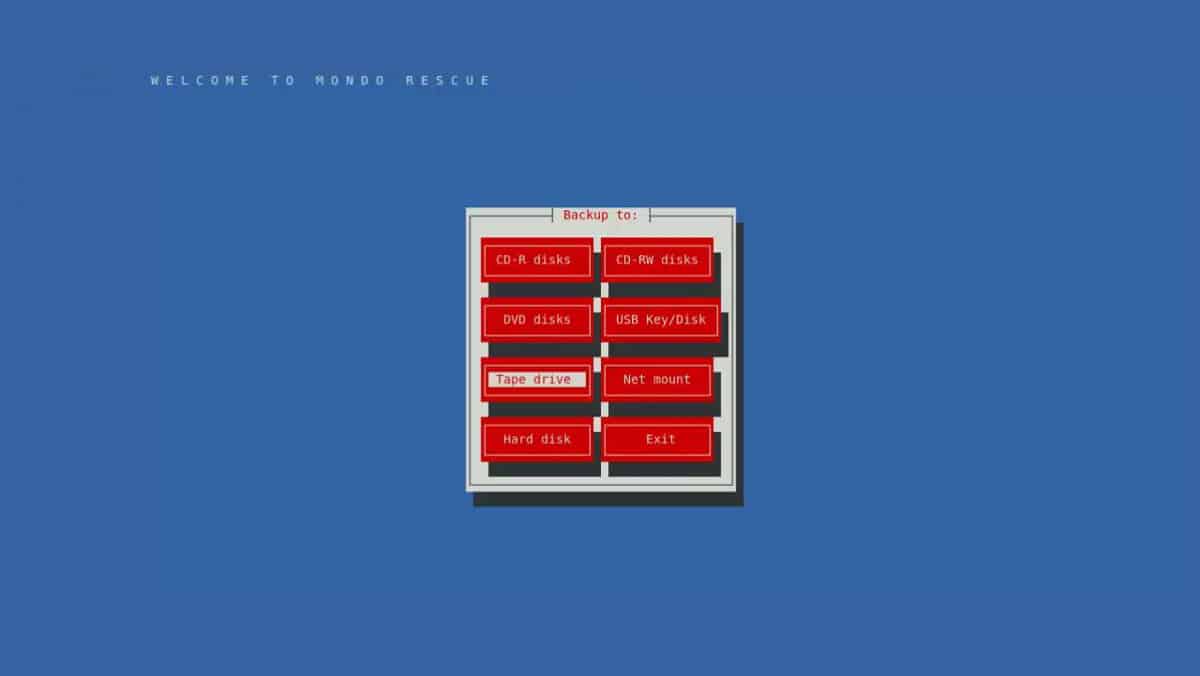 Mondo Recovery isn't simply a "backup tool"; it's a complete disaster recovery application which can be used in the event of a data disaster, by letting users rescue their files and folders through various ways.
Let's be clear: Mondo Rescue isn't server-centric, though to be honest, most backup tools (at least good ones) only focus on the server. Still, Mondo is perfect for a Linux server because it supports nearly every current Linux operating system, and can do backups to tape, network, optical media and everything else in-between!
Notable Features
Support for backup and restoration of RAID filesystems. Can also migrate non-RAID devices to RAID.
Restructure, shrink and resize file-system partitions.
Download – Mondo Rescue
As far as we know, the Mondo Rescue tool doesn't come standard in many Linux operating system's software repositories. Still, the developers do a pretty good job of supporting nearly everyone.
To get your hands on the Mondo Rescue application, head over to the website and scroll down the main page. Once there, you should see various download links for different countries.
Conclusion
Backing up a Linux server is tedious and hard work, especially if you have a lot of data. Still, the trouble is worth it, and it'll save you a whole lot of headaches in the long run.  If you're in need of a good backup app for your server, do check out one of the apps on this list.
Do you have a favorite Linux server backup tool that wasn't mentioned? Sound off in the comment section below!