Comix Is Brilliant Comic Reader For Ubuntu Linux
Recently we reviewed QManga, which is a portable Manga Comics reader for Windows-based operating systems. A similar application for Linux users is Comix. It is specifically designed as a comic reader, however, it also supports generic images. It can read comics from ZIP, RAR and TAR archives, supports CBZ, JPG, PNG, GIF, TIF, BMP, ICO, XBM and many other formats. There are various options to enhance user's readability and viewing including,  full screen mode, double page mode, fit image to window width and height, and magnifying glass. Comix provides image enhancements, bookmarking , archive creation/editing, comic book library creation options and much more.
After installation, Comix can be accessed from Applications –> Graphics.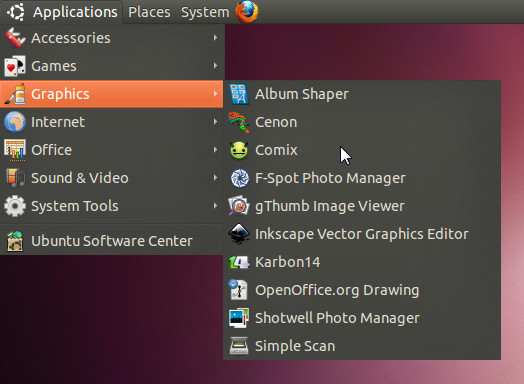 There are many visibility options to facilitate easy viewing of comics and generic images such as fit to width/height and image enhancement. Entire libraries can also be created and edited for your electronic comics books from the Libraries option in File menu.
Viewing options can be managed from Preferences (from the Edit menu). For instance, the background color can be selected from the Appearance tab, along with, thumbnail size and image transparency.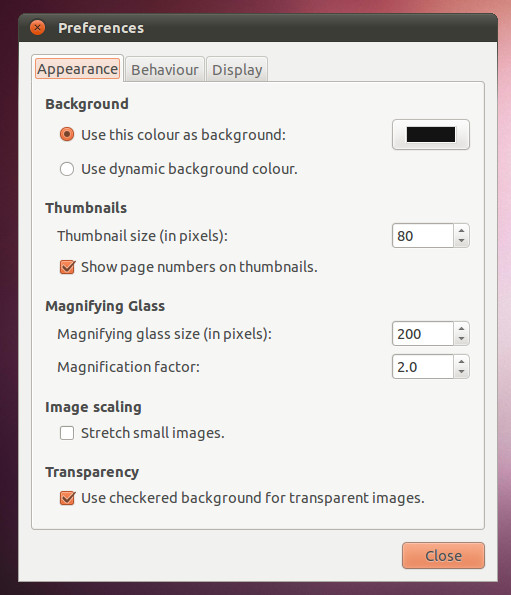 Likewise,  smart key scrolling  and certain other options like storing of recent items in the cache can be enabled from the Behavior tab. The Display tab, as the name suggests, provides options to choose the height, width, zooming and other preferences.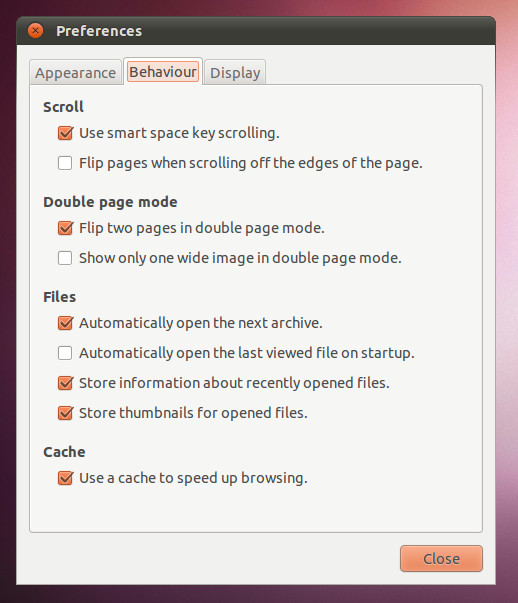 To improve the clarity of an image, choose Enhance Image from the View menu. This will provide you with an RBG adjustment option.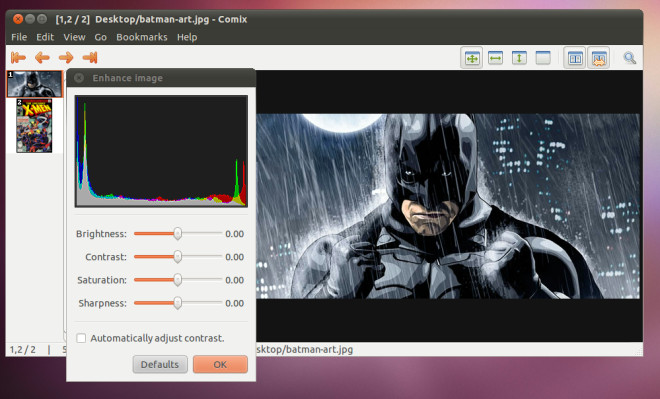 So if you are willing to create your own comics collection or already have one, then Comix is the right tool for your Linux operating system.