DockBarX Is The Best Customizable Application Dock For Ubuntu Linux
Lately, we have been seeing a lot Ubuntu launcher applications but nothing can match DockBarX when it comes to customizability. It is a feature rich Ubuntu dock application which is somewhat similar to  the previously reviewed Cairo Dock. However, unlike Cairo Dock and Docky, it has more advanced customization options which allow completely transforming its look according to user preferences. One interesting aspect of DockBarX  is that it can also be used with Awant Window Navigator as a Gnome Panel applet.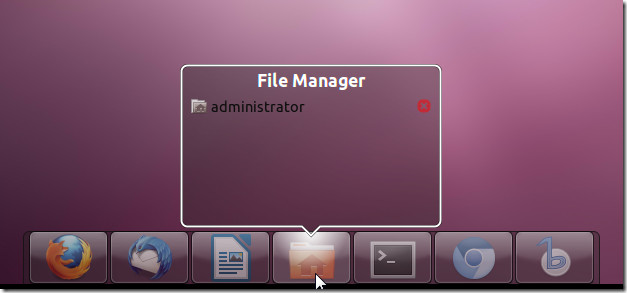 To Install DockBarX, open a Terminal window and enter the following commands:
sudo add-apt-repository ppa:nilarimogard/webupd8
sudo apt-get update
sudo apt-get install dockbarx dockbarx-themes-extra
Once installed, it can be launched by pressing ALT+F2 and entering dockx in the text box.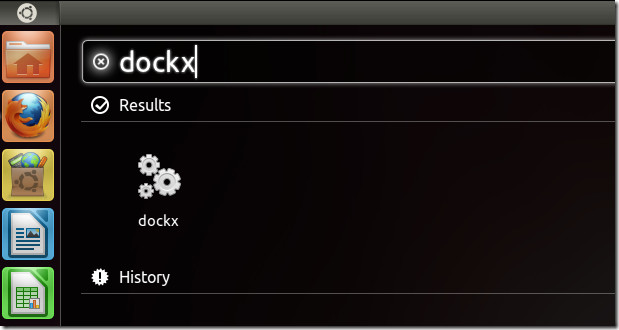 You can either use it with Unity or as a standalone dock with the classic Ubuntu menu. In case you use it with unity, all launched items will automatically be opened with DockBarX. It is worth mentioing here, that the Windows Aero style glass look in the below screenshot is not available by default but is rather the result of some tweaking.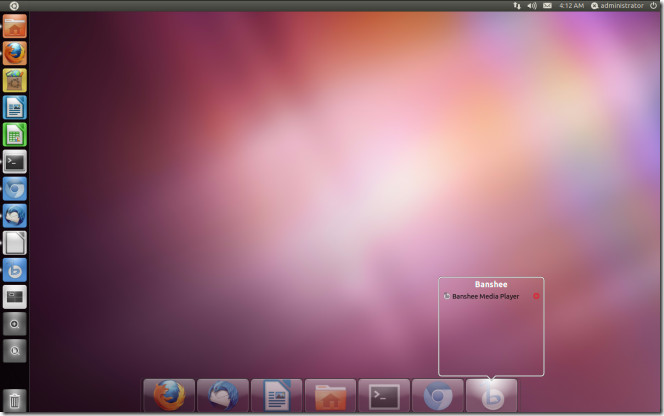 To change the look of DockbarX, launch DockBarX Preferences from the Applications menu. This customization option will be automatically installed with DockbarX. From the Appearance tab, you can change the color and theme of the Dock and select an effect type (including Compiz Water, Blinking and Static).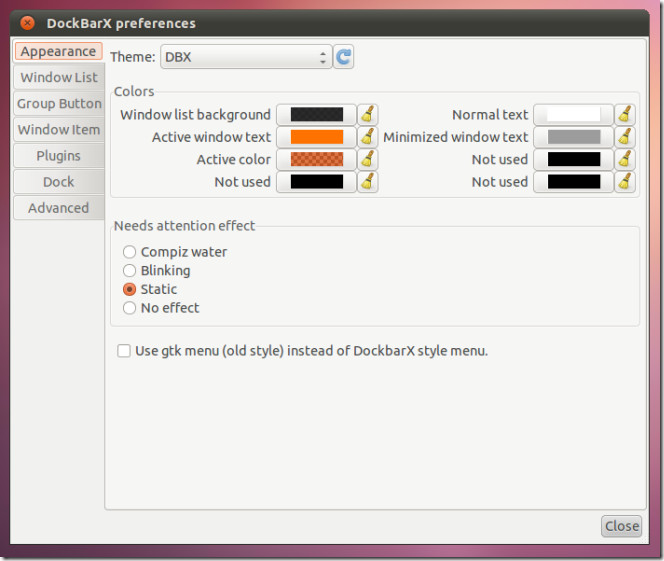 The Window List tab provides dock alignment options and allows settings a time delay for switching between window lists. DockBarX is not centered by default and appears like the gnome panel, you can change that look by aligning it in the center or a specific corner from the available options.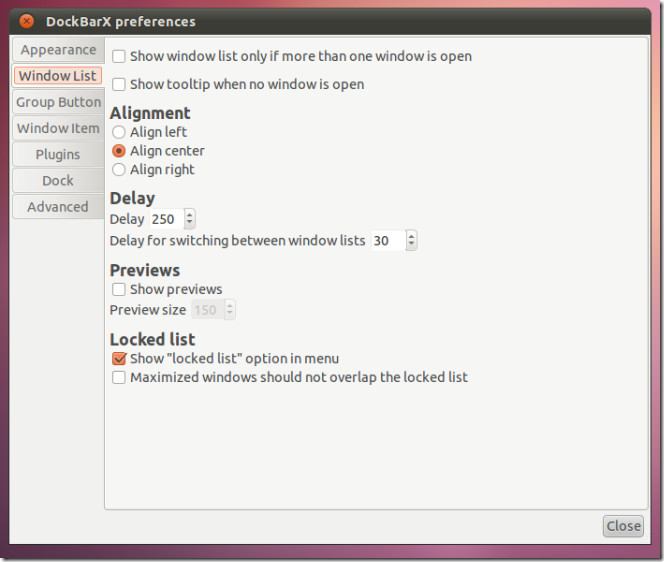 The Group Buttons and Window Items tabs provide the utility to assign mouse actions for performing specfied tasks. For example, you can set the middle mouse button to close all windows. The Plugins tab has two options which can be checked to enable Unity quick list and media buttons.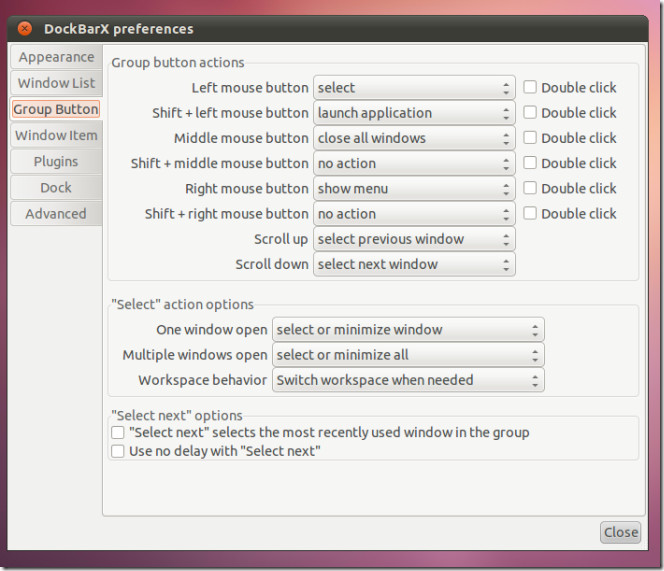 To further refine the look of the Dock, you can change the dock size, opacity, smoothness and set custom hotkeys from Dock and Advanced tabs.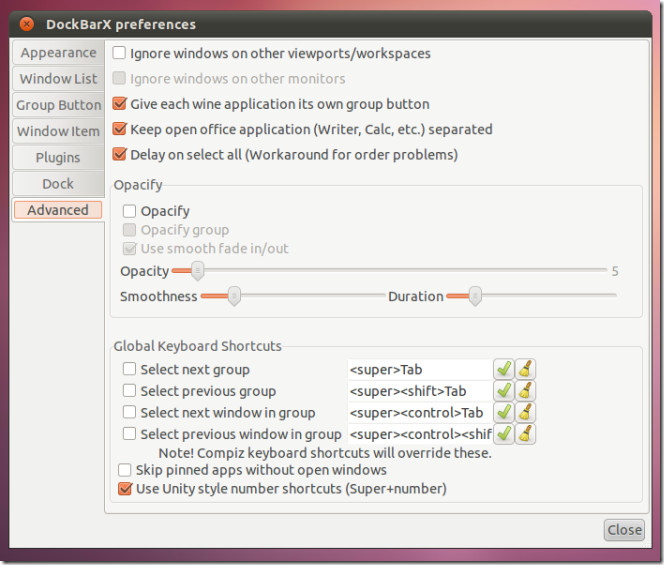 With the above mentioned options, you can change anything from the transparency to the button size of DockXBar to suite your needs.