EPDFViewer – Lightweight PDF Viewer For Ubuntu Linux
Most  PDF Viewers consume a lot of time  to render PDF files especially if the file has high resolution images. If you want a faster lightweight version then you can try viewing your PDF documents quickly with the help of ePDFViewer.  It has a very simple user interface,  is extremely fast, and does not consume much resource of the system.
Open the terminal and run the following command to install it.
sudo apt-get install edpfviewer
Once the installation is complete, you can launch it from Application > Accessories > ePDF Viewer. You can open a PDF file with it by simply clicking the open button.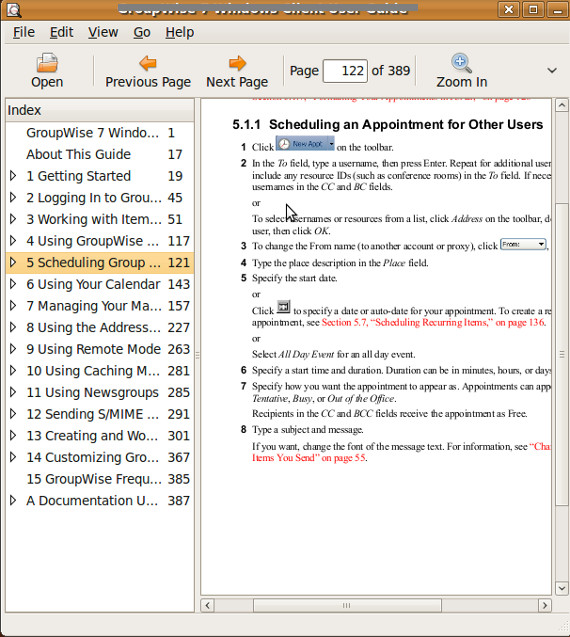 The Edit option lets you set the Preferences for it, and you can enable /disable the Toolbar, Statusbar from the View menu. The View menu also provides other options like Zooming, Rotating, Full Screen Mode etc.
The Go option lets you navigate through your PDF document, the Next Page or Back Page button also helps you in the document navigation. The index sidebar on the left is extremely useful if you want to navigate between different chapters.