How To Install Gnome Themes In Ubuntu 11.10 [Tip]
The complexity of GTK3 themes in Gnome 3 makes it a bit confusing to add desktop themes in Ubuntu 11.10.  This is because, there is no default tool to change Ubuntu 11.10 themes. However, you can change and manage Gnome themes in Ubuntu 11.10 with the help of a third-party application, known as the Gnome Tweak Tool. In this post, we will tell you how to install and manage Gnome 3 themes in Oneiric Ocelot.
To get started, install Gnome Tweak Tool. Once done, go to the Home directory, hit CTRL+H hotkey to show hidden files and folders, and create a new folder named .Themes via right-click context menu. Now, download your favorite Gnome 3 theme and extract it within the .Themes folder. You can download some Gnome 3 themes from the link given at the end of this post.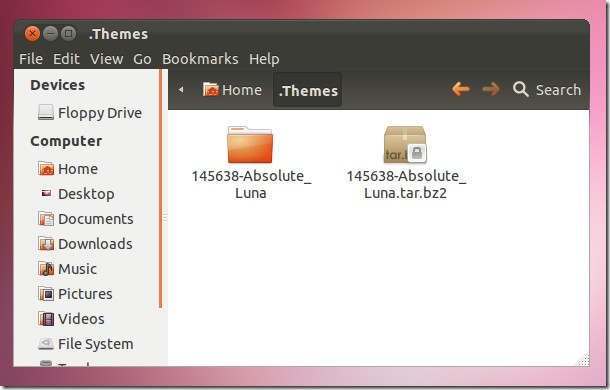 Now, open the Gnome Tweak Tool from Applications –> Other –> Advanced Settings. Go to Themes section within the tool, and select the extracted theme from the drop down list. For example, you can select the GTK+, icon and Window themes to transform the look and feel of your Ubuntu desktop.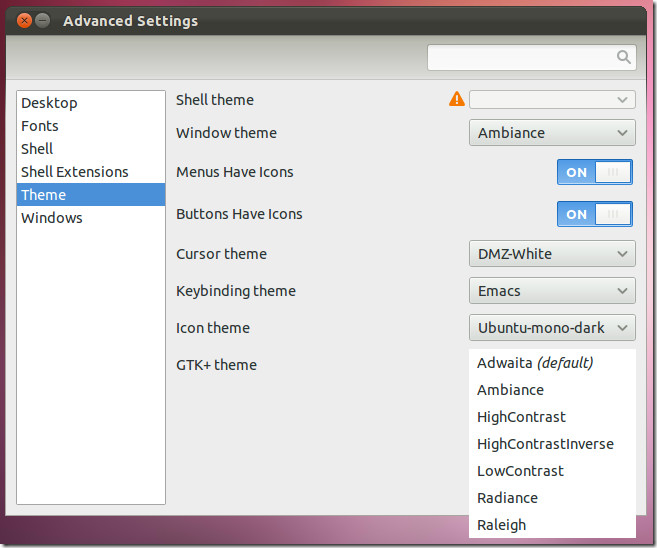 This will apply the selected Gnome theme. You can download and add a wallpaper to match your theme.