Install And Use Google Gadgets In Ubuntu Linux
Google gadgets let you run cool and useful desktop gadgets in Ubuntu. It is an open source project, and runs on both Gnome and KDesktop environments. To install it in Ubuntu is quite easy.
To beign, first go ahead and download it from its official site.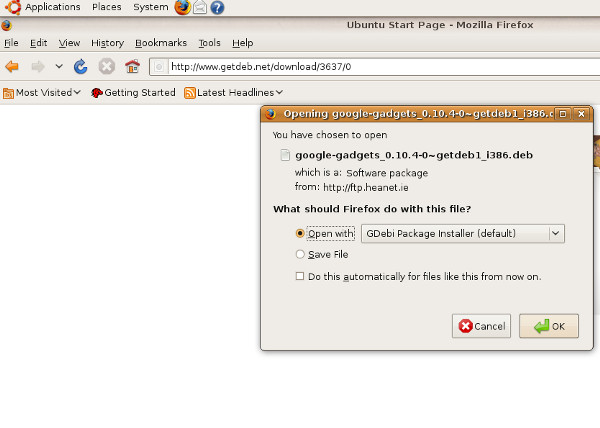 Once download is complete, you can run the installer by simply double clicking the downloaded file. It will load a dialogue box as show in following screenshot, click Install Package.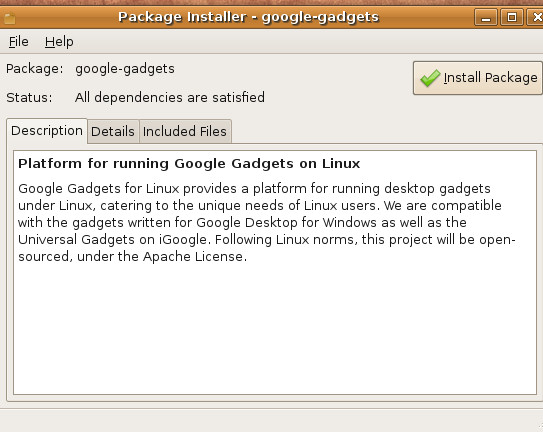 You will be able to track the installation progress, it gets installed in almost no time, click Close to finish installation.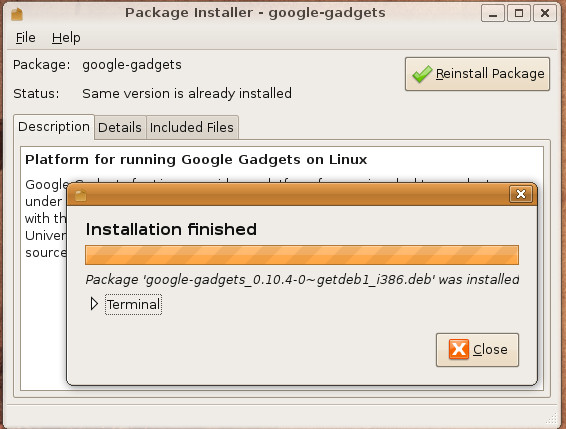 Now, launch it from Applications > Internet > Google Gadgets (GTK).
Here is screenshot showing how it looks when launched.

Now you can easily add different Gadgets from Add Gadget option. It will display a dialogue box as shown in following screenshot, choose your desired ones and add them.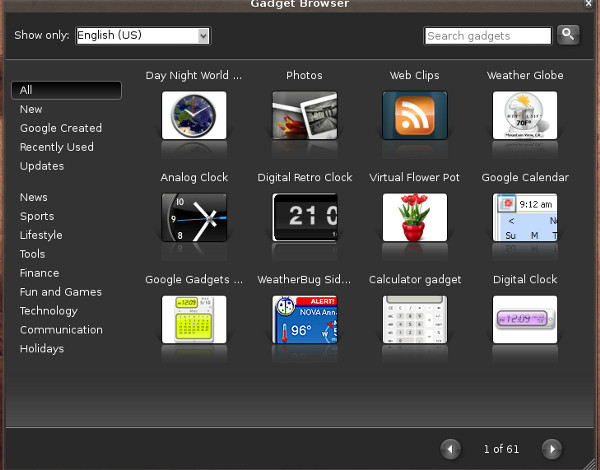 Now, lets configure it to load automatically when system restarts. Go to System > Preferences > Session, click Add and create a new item for Google Gadget by using ggl-gtk as command, Click Add to finish the configuration.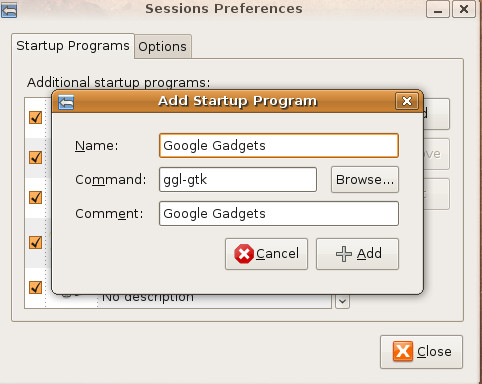 That's all, experience the eye-candy look of Google Gadgets in your Ubuntu system. Enjoy!