Use Gparted To Manage Your Disk Partitions In Ubuntu Linux
You certainly need some good tool to manage your disk partitions, right? Gparted is a famous cross-platform partition editor which is used for managing, editing and deleting your disk partitions. It is an official GNOME Partition Editor application.
Go to Applications > Add Remove.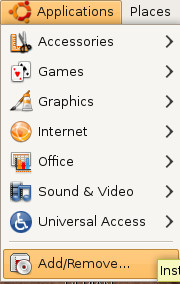 Choose Gnome Partition Editor from list of applications and click Apply Changes to install it.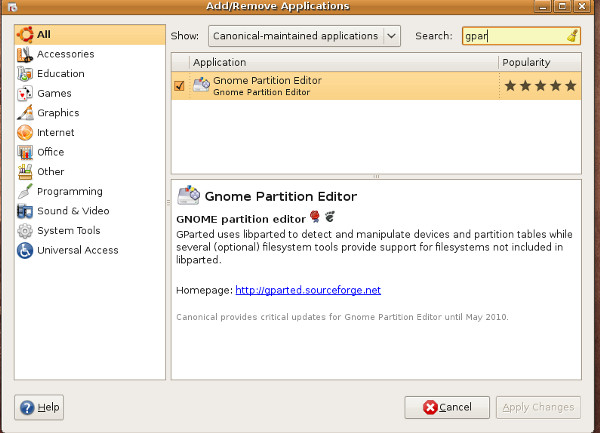 Once installation is complete, launch it from System > Administrations > Partition Editor. You will get very useful informations about your drives like its File System, Mountpoint, Label, Size, Used and Unused space.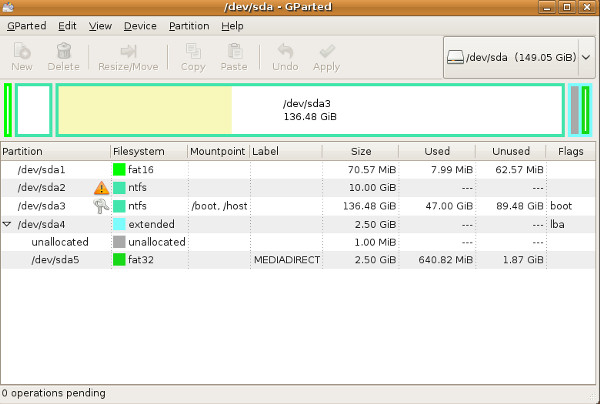 You can create new partition table from Device > Create  partition Table option.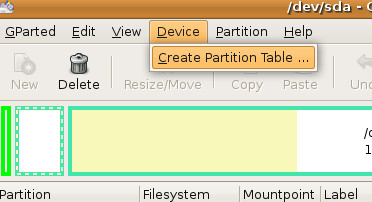 But be aware since all your all data could be erased during this process. You can get detailed information about your hard disk's model, size, etc from View > Device Information option, it will display disk information on the main window.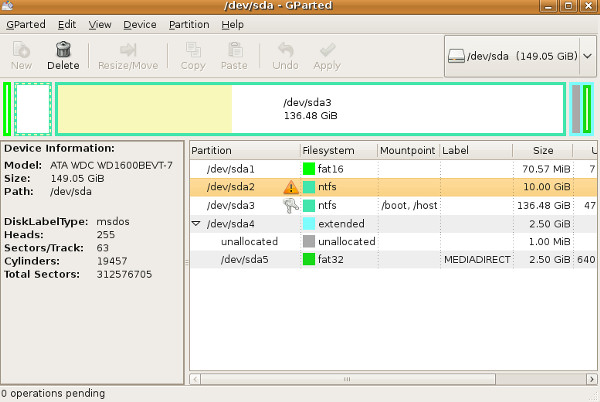 You can create, delete, resize and format partiotions from Partition option in menu bar.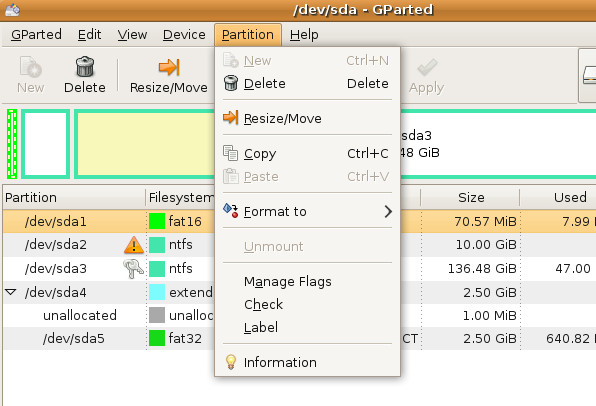 Overall, it is quite easy-to-use. There are hundreds of advanced options as well, but won't be needed for an average Ubuntu user. Play around it for a few minutes and you will be amazed to find the number of features and their ease-of-use. Enjoy!