Parcellite Is Lightweight Clipboard Manager For Ubuntu Linux
Parcellite is a lightweight GTK+ clipboard manager for Linux for those who like minimalism. The features include, saving the clipboard history, customize clipboard item view, daemon mode (saves clipboard content when applications are closed), and hotkeys support to display items quickly.
After installation, Parcellite can be launched in Ubuntu from Applications –> Accessories. All recently copied content is obtainable from the system tray by clicking the Parcellite icon.

To re-copy content from the clipboard, select the content and choose copy via right-click context menu.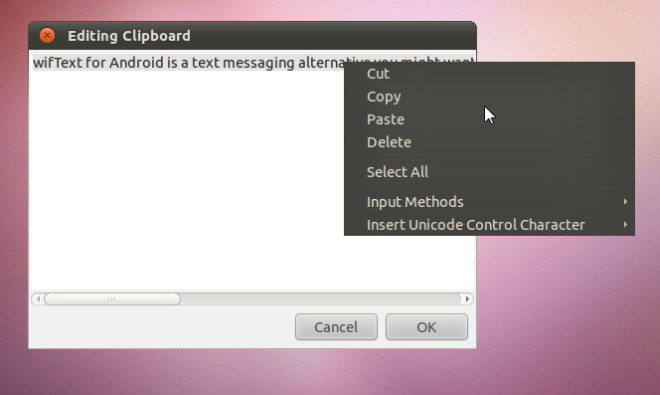 Advanced settings can be configured from Preferences, by right clicking on the Parcellite icon from the system tray. From there, you can set the clipboard history limit, synchronization, enable hyperlink capturing, etc from the Behaviour tab.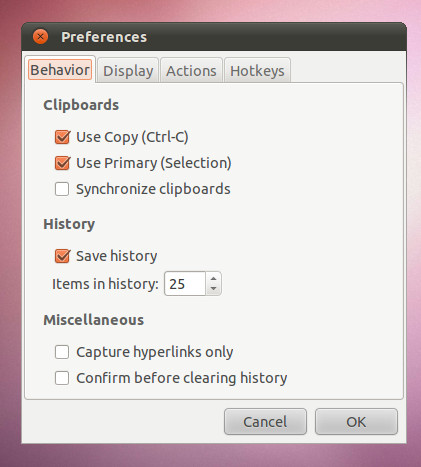 The Display tab can be used to set visual settings for the alignment and character length of the copied text.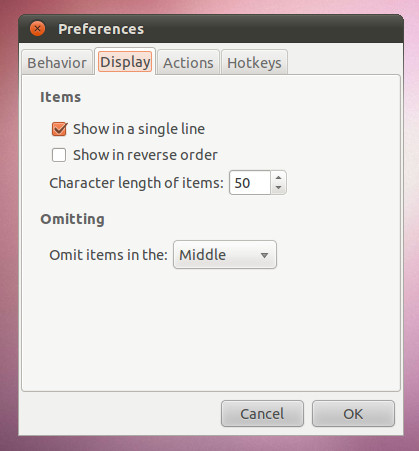 You can assign custom hotkeys and add actions from the Actions and Hotkey tabs.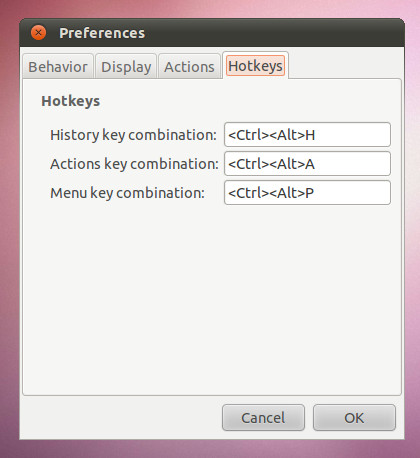 Parcellite is a simple clipboard management tool for Linux users that is useful for storing clipboard text. Want a similar application for Windows? Check out  Clipboard Master and ClibCube.