We are reader supported and may earn a commission when you buy through links on our site.
Learn more
Alternatives to HideMyAss: What Are Your Best VPN Solutions
Not all VPNs are created equal, and even popular services like HideMyAss can give users reasons to search for better alternatives. Today's article covers why HMA has lost its customers' trust, plus what other top-tier VPNs are doing to regain it. By the end, you'll understand what makes a great VPN, and which provider you should use to enhance your privacy online.
HideMyAss is a popular VPN service that has been frequently recommended in the tech press in the last few years. However, recent events have raised concerns about whether the service is actually protecting the privacy of its users to a sufficient degree. These alleged failures in privacy protections had lead many to question whether HideMyAss ought to be recommended as a VPN.
Don't risk your identity and privacy online with an inferior VPN like HideMyAss, choose a top-tier provider instead:
NordVPN – Best HideMyAss Alternative – NordVPN is not only the best replacement for HMA, it's also the industry's most trusted VPN. Tens of thousands of spoofable IPs around the world, advanced specialty servers, and unbreakable NordLynx encryption ensure your privacy online.
Surfshark – An affordable VPN offering true anonymity. NSA-grade encryption, unlimited simultaneous connections, and zero logging guaranteed.
ExpressVPN – A top contender for the world's fastest VPN, and a great choice for gaming, streaming, and downloading anonymously.
CyberGhost – VPN protection doesn't have to be complicated–especially when your provider offers plain-language options like "unblock streaming".
PrivateVPN – This VPN operates a small but dedicated network of 100% self-owned servers for true transparency on how your data is handled.
PureVPN – Operates a ludicrous number of servers worldwide, with a battery of cybersecurity extras thrown in for good measure.
If you're HideMyAss user, or if you were considering using the service, then you owe it to yourself to learn as much as you can about the controversy. If you decide that you would prefer a VPN with better privacy protections, then there are options available to you. In this article we'll explain the issues around HideMyAss and then give our recommendations for the best alternatives to HideMyAss.
30-days money back guarantee
The Problem With HideMyAss
HideMyAss does have some strengths as a VPN, including plenty of servers available and fast connection speeds. The software is easy to use and is available for a variety of platforms. However, as mentioned before there are major concerns about the privacy policies of the company.
These issues came to light in a major way when the FBI arrested hacker Cody Kretsinger following the hacking of the Sony Pictures website. Although this hacker and others in his group had been using HideMyAss to protect his internet activities, the company handed over records of his internet use that were used to prosecute him. Although Kretsinger and other HideMyAss users thought that their internet use was protected by the VPN, in fact, the company had been keeping logs which could be used to track internet activities.
If you check the HideMyAss logging policy, they tell you exactly which data they do log:
username
a time stamp when you connect and disconnect to our VPN service;
the amount data transmitted (upload and download) during your session;
the IP address used by you to connect to their VPN; and
the IP address of the individual VPN server used by you.
This is fairly typical for a VPN service. However, more concerning is the following VPN data which is also collected:
monitor the use of their network for technical purposes and to manage and improve our service;
prevent and detect fraud against their service (e.g. credit card fraud);
prevent and detect abuse of our network, such as spamming, file sharing or other illicit activity.
This means that if HideMyAss believes that a user may be committing illegal activity – even minor crimes like downloading copyrighted files – then the company can record this information and hand it over to law enforcement. This is obviously a major privacy concern for users.
VPN Provider Privacy Policies
From the example above, you can see the importance of carefully researching VPN privacy policies before committing to a provider. After all, a VPN should protect your privacy and not give your data to any outsiders, including law enforcement. One of the biggest issues in terms of VPN privacy is the company's logging policy. This policy describes the amount and type of data that a VPN provider will keep about its users.
Most VPNs will need to keep some basic information about users, such as the times at which users connect to or disconnect from the service and the amount of data that is transferred over the connections. This data needs to be saved so that VPN services can make sure that they have enough servers available. However, some VPNs like HideMyAss keep much more information about their users' activities, like the sites that users visit or the files that they download. This information is saved and can then be held against users by law enforcement.
RELATED READING: How Onavo Protect Violates User Trust And Undermines Security
In order to protect yourself, you should choose a VPN provider that keeps no logs. This way, even if your VPN provider is contacted by law enforcement and forced to turn over their user data, they do not have any data about your internet activities that could be used against you.
Further Factors To Consider In Selecting A VPN Provider
It's clearly important to do you research before choosing a VPN provider, as despite apparent similarities between services there can be major differences in the particularities of privacy and security that you will receive. You should definitely stay away from free VPN services as these companies can be unethical and sell off user data, and can even make you less safe. You should choose a reputable paid VPN service based on the following factors:
Recommended Alternatives To HideMyAss
Looking for a VPN that takes your privacy seriously? Check out these top-tier alternatives to HideMyAss, each one a provider that works to earn your trust: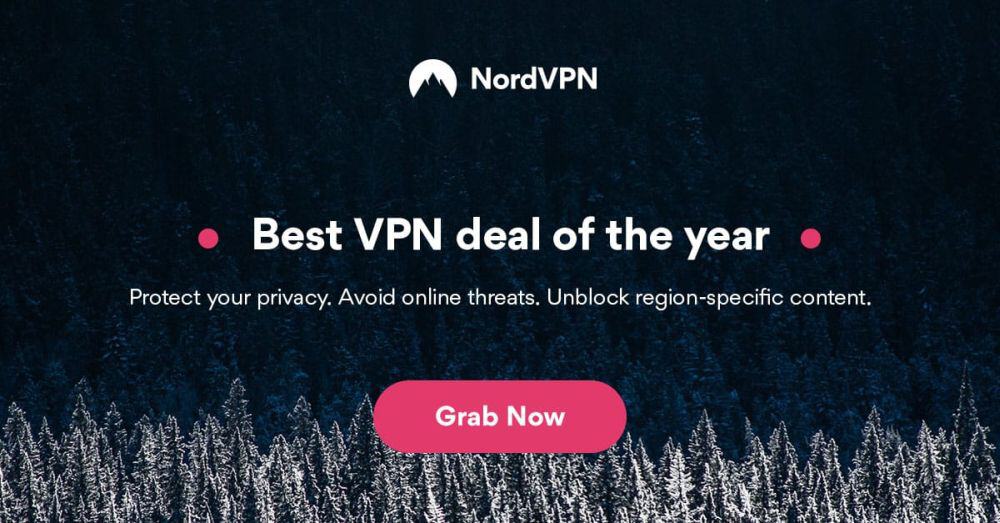 NordVPN offers advanced features like specialty servers. First and foremost, there is a strict no logging policy so NordVPN will never save any data about your browsing or downloading habits. Your privacy is backed by tight security provisions, featuring industry-standard 256-bit AES encryption by default. You can also take advantage of the numerous specialty servers available, such as the double VPN (in which your data is encrypted twice at two different servers for the highest level of security) or onion over VPN (which gives you even better anonymity). There are even more security options in the software like the CyberSec security suite which blocks ads and protects your device from malware.
There are fast connections available from a huge network of servers, covering a total of 5,400 servers in 59 different countries so you can browse the internet freely. You can pick the server that you want to connect to using the software's simple map interface, and the software can be installed on devices running Windows, Mac OS, Linux, iOS, Chrome OS, Android, or Windows Phone.
Read our full NordVPN review.
Pros
Works with Netflix, BBC iPlayer without breaking a sweat
Most VPN servers with different IP addresses
Connect up to 6 devices at once
Retains no metadata of your browsing
Money back guarantee policy (30-days).
Cons
Very little
They can take 30 days to process refunds.

Surfshark is a new VPN with some seriously consumer-friendly practices and policies in tow. They never limit your bandwidth, traffic type, or even the number of devices you protect simultaneously. Their British Virgin Islands jurisdiction exempts them from data retention laws and surveillance agreements–enabling Surfshark to fully enforce their "strictly never" logging policy. And for good measure, their RAM-only server network is physically incapable of long-term storage of your identifiable user metadata.
Of course, the main attraction is Surfshark's unbreakable 256-AES-GCM encryption–the same protocol used by the NSA. Connections are established to over 3200 servers in 65 countries, letting you spoof in complete anonymity to access geoblocked websites like Netflix all over the world. For heavily restricted countries like China, you'll also love Surfshark's built-in obfuscation, smart DNS, and NoBorders anti-censorship methods. Finally, rest easy behind a battery of leak protections (IP/DNS/WebRTC) and a kill switch for total protection.
Pros
Unblock VoIP in oppressive regimes like WhatsApp, Skype, Discord, and more
Unlimited server switching
Accepts cryptocurrency payments for enhanced anonymity
Favorable BVI jurisdiction guarantees no logs kept
Responsive customer support available 24/7.
Cons
Connection speeds won't impress users of other high-end VPNs
Young VPN still has plenty of room to grow in terms of advanced functionality.
Read our full Surfshark review.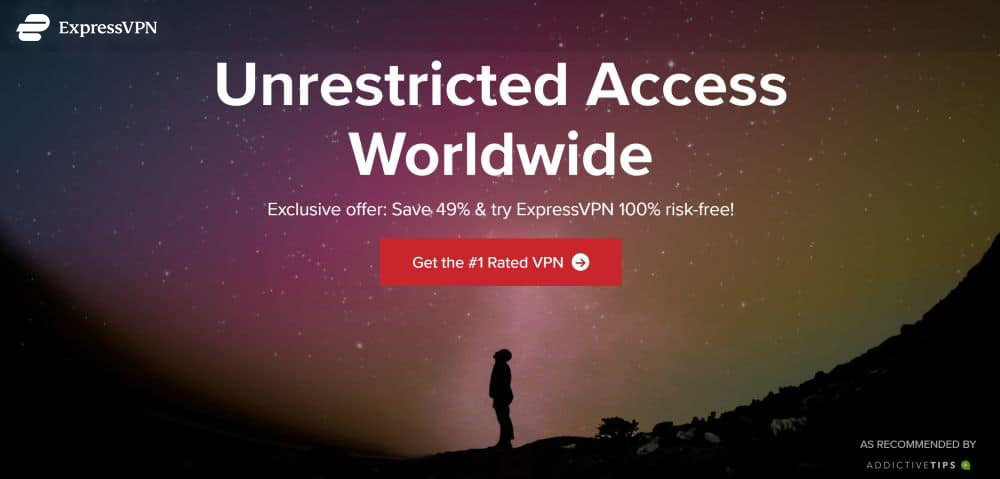 ExpressVPN is a highly respected provider that you will see recommended in many top VPN lists. It has all the features that you need, like great security, fast connections, and easy to use software. There is a strict no logging policy across the entire company, so you can be totally confident that none of your data will ever be recorded or made available to authorities or anyone else. Security provisions are exceptional, including 256-bit AES encryption (to lock out snoopers from your data), an IP address checker (to ensure that your real IP address is hidden), and a automatic kill switch (to cut off your internet when the VPN goes down so that you don't accidentally send data over an unsecured connection).
The total network of servers available for you to connect to is extensive, totaling 3,000+ servers in 94 countries. And the software is available for a vast range of devices, including those running Windows, Mac OS, Linux, and Android, plus some games consoles and smart TVs. There are even browser extensions available for the Google Chrome, Mozilla Firefox, and Apple Safari browsers.
Read our full ExpressVPN review.
Pros
Unblocks US Netflix, BBC iPlayer and other streaming services
Reliable and fast connections
Supports ALL devices
No personal information logs kept
24/7 Live Chat.
Cons
Limited configuration options
High cost for month-to-month users.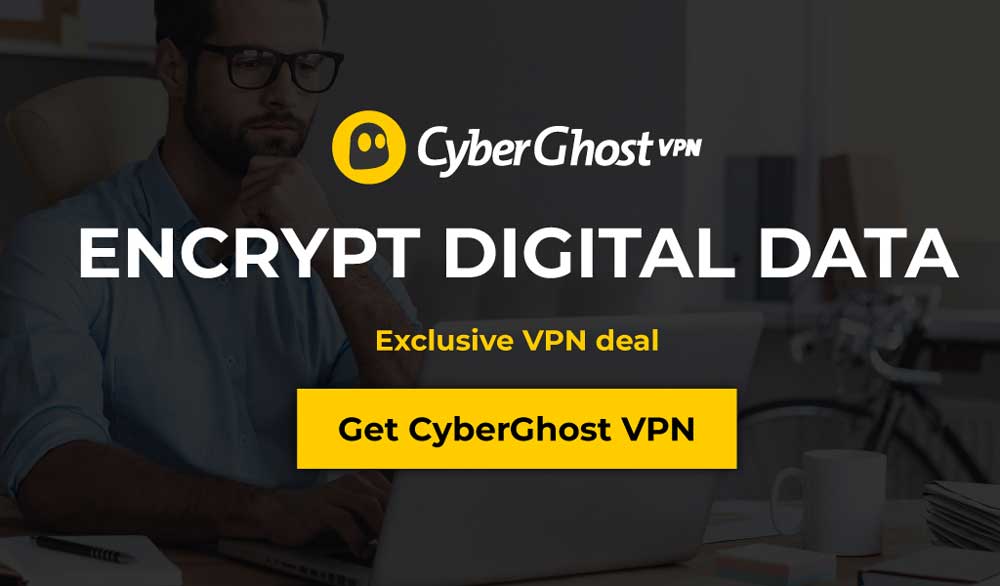 CyberGhost is great for new users as it doesn't require any kind of technical knowledge about VPNs. There is a comprehensive no logging policy in place to protect your privacy, and the service uses strong 256-bit encryption for tight security. When you open the software, you can choose from options like torrent anonymously, browse anonymously, or unblock streaming sites. Once you have selected an option, a server will be chosen for you and the appropriate settings applied automatically. This makes it dead easy to use the VPN.
The total network of servers covers more than 5,900 servers in 90 countries, and the connections offered are fast and reliable. Dedicated software is available for iOS, Android, Windows, and Mac OS.
Read our full CyberGhost review.
Pros
Unblocks US Netflix in App
Special profile designed for torrenting privately
7 simultaneous connections
Zero logs and good privacy features
24/7 Live Chat Support.
Cons
WebRTC leak detected
Can't unblock some popular streaming sites.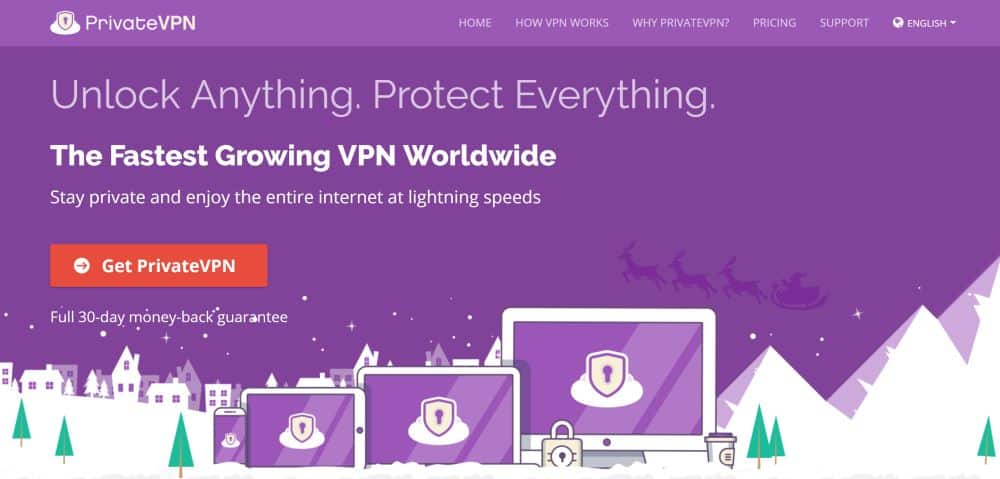 PrivateVPN is the ideal provider for heavy users of streaming services like Netflix or Hulu. While most VPNs won't work with these sites, PrivateVPN offers a consistent way to unblock and watch content from around the world. Of course, this provider is no slouch in terms of privacy (true to its name), offering a comprehensive no-logging policy to lock down your identity and usage history. By default, the VPN employs 128-bit encryption, but there is an option to bump it up to 256 bits in exchange for some speed.
Speaking of speed, the connections are quick along each node in the network, making PrivateVPN a perfect companion for streaming, downloading, and browsing. Admittedly, there are just around 150 servers available, however, these are spread over 60 countries so you will still have plenty of options available. The software is easy to use and is available for devices running Windows, Mac OS, Linux, Android, iOS, and Amazon Fire Stick, or it can be installed as a browser extension for Chrome.
PureVPN is a whole security package. The basic VPN has a no content logging policy so the sites that you visit and the files that you download will not be recorded. By default, the software uses 128-bit encryption, but you can increase this to 256 bits when you need security more than speed. Connection speeds are graciously quick at any rate, and moreover consistent across each of PureVPN's 2,000+ servers (located in more than 140 countries).
Within the PureVPN software you will find extra security options like DDoS protection, app filtering, a kill switch, a dedicated IP address, and a NAT firewall. Other handy features include an ad blocker, anti malware and anti virus software to keep your device safe, and an anti spam filter to prevent you having to deal with spam messages in your email. The software is available for Windows, Mac OS, Android, iOS, and Android TV devices, plus there are browser extensions available for the Chrome and Firefox browsers.
Read our full PureVPN review.
Conclusion
HideMyAss was a popular VPN service, however serious concerns have been raised about the privacy policies of the company. This includes the saving of private information about users which has been turned over to the FBI, undermining the privacy promises of a VPN. If you are looking for a VPN with better privacy policies, we have recommended a number of alternative to HideMyAss which will improve your digital security without compromising your privacy.
Have you tried out any of our recommended VPNs? What has your experience been with VPNs and privacy policies? Let us know in the comments below.