We are reader supported and may earn a commission when you buy through links on our site.
Learn more
Best VPNs for Belgium in 2021
Belgium's Internet infrastructure is generally excellent, but there are still some privacy concerns you should be prepared to address. Today, we'll teach you how a VPN can ensure your anonymity online, allow you to bypass unfair website blocks, and generally protect against hackers targeting Belgian Internet connections. We'll also recommend a few of our favorite providers, so read on.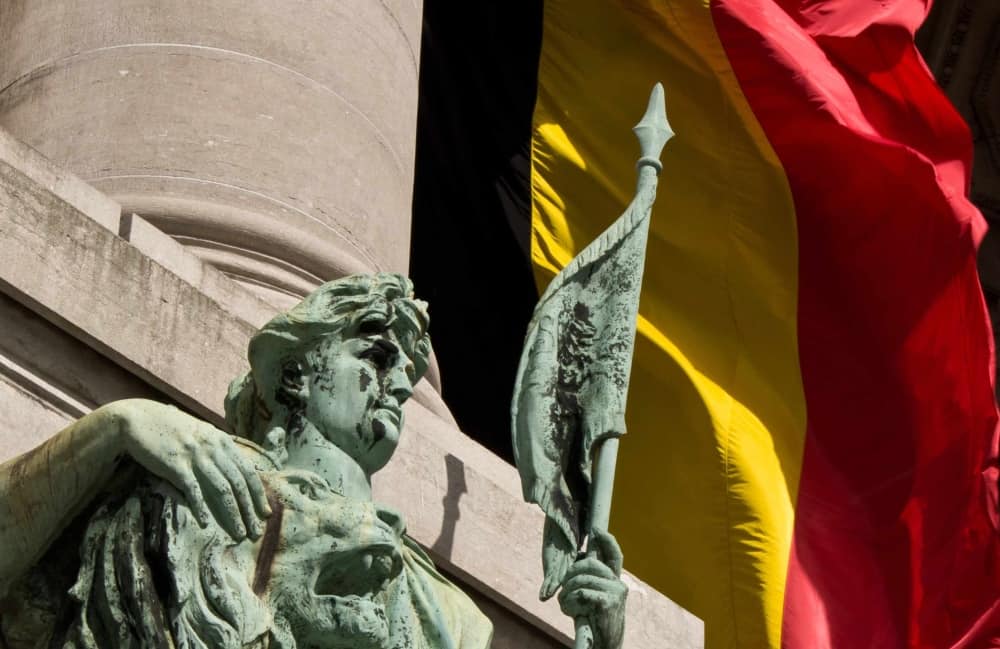 Belgium has a well-developed internet infrastructure, ranking it among the top countries in the world in terms of overall connectivity and digital freedoms. Visitors and citizens enjoy fast and easy access to the online world with a decreasing number of bandwidth caps imposed by ISPs. Whether you connect via public Wi-Fi network or enjoy access from your own home, you're practically guaranteed good speeds and unrestricted access each time you log on.
Belgium's Internet laws are quite liberal, but you still need to be diligent protecting your right to privacy online. Secure your connection with these VPNs:
NordVPN – Best VPN Belgium – NordVPN offers the ultimate in protection and spoofing utility to Belgians seeking privacy and performance from a VPN. Massive network, unbreakable encryption, and an independently vetted privacy policy.
Surfshark – Top-tier VPN protections don't have to be expensive, and Surfshark is here to prove it.
ExpressVPN – A premium choice for users in need to the fastest connection speeds for streaming, gaming, or downloading.
CyberGhost – Robust privacy solution with a focus on user-friendliness.
PrivateVPN – Small network, but 100% provider owned for enhanced transparency.
PureVPN – Spoof into more than 140 countries worldwide and break through harsh censorship abroad.
Despite the ease in which users can access the world wide web, there are still plenty of dangers to look out for. This is why using a virtual private network on all of your internet-enabled devices is a smart practice. VPNs are user-friendly tools for protecting your identity, location, and data. They're fast and secure, and with the right one you can unblock an impressive amount of worldwide content. Our guide below covers everything you need to know about finding the best VPN for Belgium, providing a clever head start on keeping your data safe and secure.
30-days money back guarantee
Essential features of a secure VPN
There are so many VPNs on the market today, it's practically impossible to keep track. You won't find a shortage of options as soon as you start looking for the best VPN in Belgium, but how can you make sense out of all the noise and find the service that truly meets your privacy and speed needs?
We've streamlined the selection process by providing the most important research criteria below. Using these features as a target should help you determine which VPN is top of the bunch. We used these very same criteria when narrowing our list of recommendations in the next section.
Most flexible and secure VPNs for Belgian Internet
Here are the top VPNs you can use to securely connect to the internet in Belgium. Each one is perfect for unblocking censored content, streaming videos from around the world, or simply keeping your identity secure from threats to your privacy.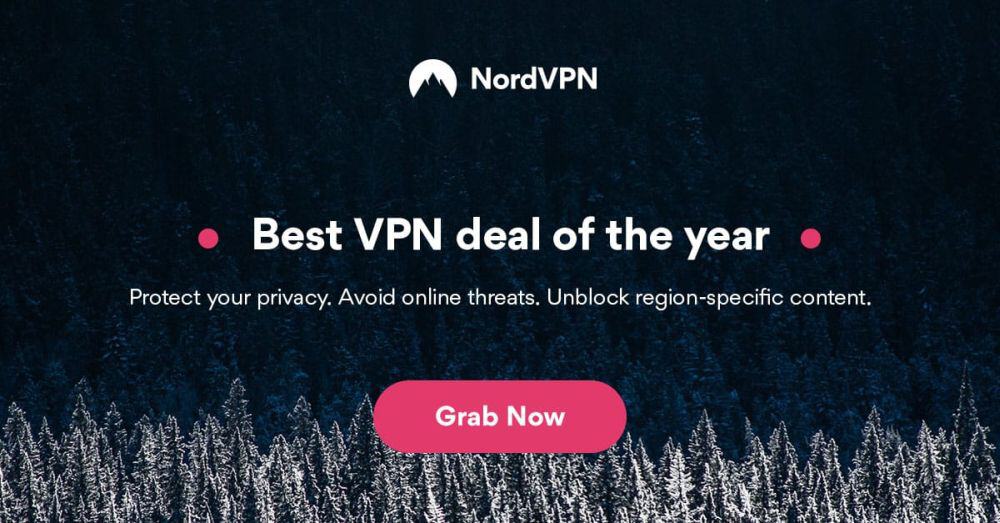 NordVPN is a popular and reliable VPN service that runs an impressively large network of servers. Joining NordVPN grants you unlimited access to over 5,500 servers in 58 countries, all available without bandwidth or speed restrictions. This incredible server variety delivers great speeds no matter where you connect from, ensuring you always have a fast connection at your disposal. It also allows NordVPN to offer unique features like double encryption, protection from DDoS attacks, and onion routing over VPN for added privacy.
NordVPN's intuitive and lightweight software comes with everything you need to stay safe online. This includes 256-bit AES encryption, DNS leak protection, an automatic kill switch, and a zero-logging policy that covers time stamps, DNS requests, IP addresses, and traffic. It's extremely easy to set up and use on all of your devices, too, as the VPN supports PC, Mac, Linux, iOS, Android, and other platforms. When you need fast and reliable online protection, you can't go wrong with NordVPN.
Read our full NordVPN review.
Pros
Highly affordable plans
GooglePlay users rating: 4.3/5.0
Zero leaks: IP/DNS/WebRTC
"Double" data protection
24/7 Live Chat.
Cons
Not much
They can take 30 days to process refunds.

Surfshark operates under the guiding principle that access to the free and open Internet should be available to anyone. And to that end, they've succeeded wildly; providing top-shelf privacy protections at a fraction of the price commanded by other premium VPNs.
You get NSA-grade 256-AES-GCM encryption with Surfshark, which allows you to connect to over 3200 servers in 65 countries. What's more, Belgian fans of streamable content from foreign countries like the US will enjoy ready access to sites like Netflix courtesy of auto-obfuscation and smart DNS built into each server. It just works–no need to fiddle!
Surfshark also offers impressive protections against IP, DNS, and even WebRTC leaks. Combined with a kill switch, malware link-blocking, and a solid no-logging policy, and you're protected from leaving a trace of your activity behind to identify you. Finally, Surfshark's value proposition is through the roof, allowing you to protect every device you own with no limitations (you could even share your subscription with a friend).
Pros
Unblock VoIP in oppressive regimes like WhatsApp, Skype, Discord, and more
Diskless server network ensures you leave no trace behind
DNS leak and kill switch protection keep your defenses up even when your connection drops
Based in the British Virgin Islands, where there are no data retention laws
Refund requests are simple and fast–no waiting or hassle.
Cons
Overall, not much to complain about
New-kid-on-the-block status may not instill same trust as larger providers.
Read our full Surfshark review.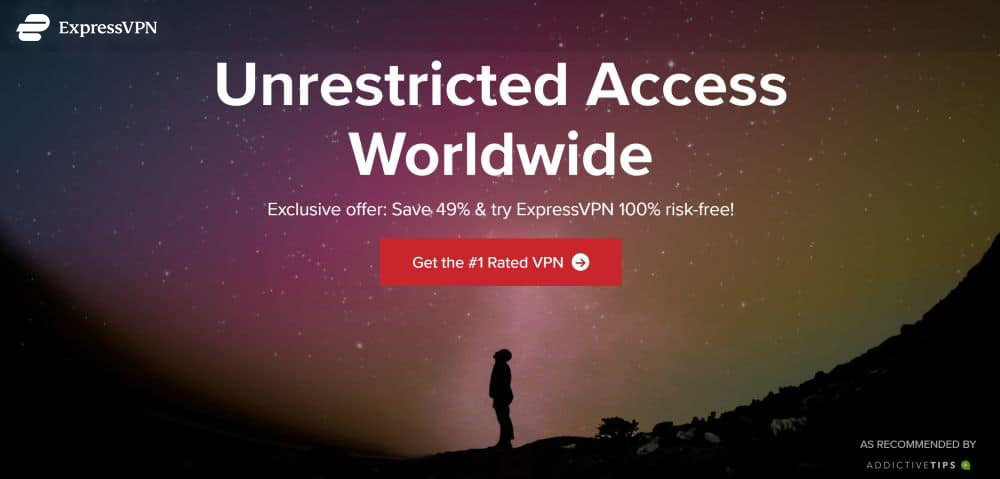 ExpressVPN is one of the fastest, most reliable, and easiest to use VPNs. Anyone can sign up and log in with just a few clicks, even if they've never used a VPN before. ExpressVPN streamlines the connection process on a wide variety of devices (PC, Mac, iPhone, Android, etc.) so you never feel lost or confused. All it takes to enjoy a fast and safe connection to the internet in Belgium is to download a single app, ExpressVPN will take care of everything else.
ExpressVPN offers a wide range of privacy features so you can enjoy your usual online activities. Data is secured with military-grade 256-bit AES encryption and backed by a zero-logging policy on all traffic, DNS requests, and IP addresses. Information is protected by an automatic kill switch and DNS leak prevention features, as well. All of these work together along with ExpressVPN's huge network of over 3,000 servers in 94 different countries to give you a fast and secure connection anywhere in the world.
Read our full ExpressVPN review.
Pros
Unblocks US Netflix, BBC iPlayer, Hulu and Amazon Prime
Fastest servers we have tested
Torrenting/P2P allowed
No personal information logs kept
Great support (24/7 chat).
Cons
High cost for month-to-month users.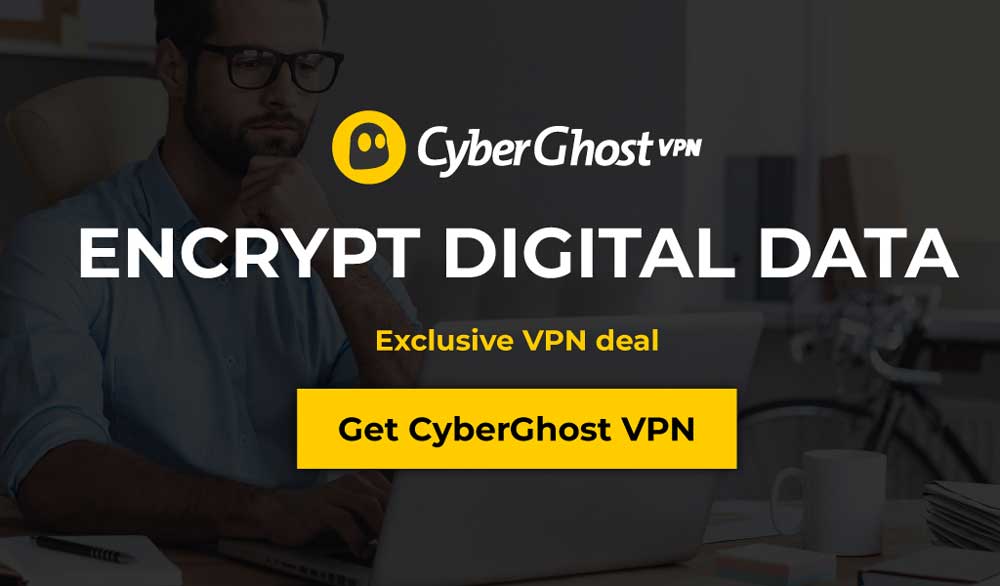 CyberGhost delivers one of the best VPN experiences imaginable, a fact that countless satisfied customers can attest to. It's fast, easy to use, and extremely secure, and it also runs as smooth as butter on nearly every device imaginable, from iPhones and iPads to Android devices, PCs, Linux hardware, and Macs. As soon as you sign in you'll be able to access CyberGhost's large network of over 5,500 servers in 80 countries, all with unlimited data and no restrictions on download speeds.
CyberGhost's privacy features keep users safe with strong 256-bit AES encryption on all data, a zero-logging policy on traffic, time stamps, and IP addresses, and both DNS leak protection and an automatic kill switch on every version of its app. These features hide your identity when you go online, allowing you to connect with fully encrypted data and an anonymous IP address no matter where you live, work, or travel. There's no easier way to unblock sites or to enhance your privacy than with CyberGhost.
Read our full CyberGhost review.
Pros
Unblocking Netflix, iPlayer, YouTube, Hulu
3,600+ servers in 55+ countries
Robust encryption standards
Zero logs and good privacy features
45-days money back guarantee.
Cons
Some streaming sites cannot be unblocked.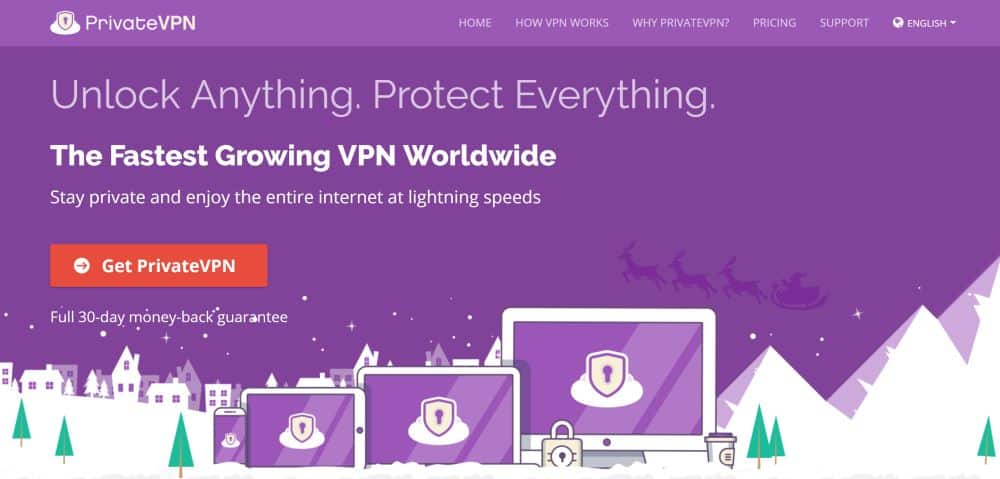 Want a VPN that's simple to use but offers a great array of features? PrivateVPN is perfect for your needs. The service is fast, safe, and strong, helping everyone from VPN newbies to privacy experts log in and keep their data secure. You'll be able to surf and stream in complete privacy on a variety of devices, including PC, iOS, Android, Mac, and plenty of other platforms as well, all with a couple of quick clicks. PrivateVPN makes it so you never have to worry about online safety again.
PrivateVPN operates a petite yet reliable network of about 150 servers in 60+ countries, enough to give you good location variety and speeds without sacrificing quality. Data is locked down and secured with strong 256-bit AES encryption to keep your connection safe, and an automatic kill switch and DNS leak protection along with a zero logging policy on all traffic ensure your privacy is never at risk.
Read our full PrivateVPN review.
PureVPN is more than just a VPN service. The company gives users a fast and reliable connection to the internet, just like any VPN, but it also delivers unique security features few other services can offer, all designed to keep your devices safe from harm. Have you ever wanted anti-virus protection, malware shields, app blocking features, or built-in website filters with your VPN? Pure delivers just that, all without the need to download or configure extra software. Just install the app and you're ready to go.
PureVPN provides great privacy features on top of its extras, giving it the status of "full security suite" instead of simply a VPN. It begins with a zero-logging policy on traffic and continues with an automatic kill switch, military-grade 256-bit AES encryption on all data, and DNS leak protection. These features work together to keep your data secure no matter what. And with PureVPN's network of well over 2,000 servers in 140 different countries, you'll have a fast connection at all times.
Read our full PureVPN review.
Setting up your VPN in Belgium
The only difficult part about finding the best VPN for Belgium is finding a reliable service. We've provided several recommendations in the section above, so you won't have to worry about that any longer. Now it's time to set everything up and start enjoying your new, private connection to the web.
Step 1 – Download and connect to your VPN
VPN apps are incredibly easy to use these days. You don't have to worry about configuration files or expert-level installation programs. All you really need to do is open a single file and the program takes care of the rest. Below is a quick overview of how to get your VPN installer added to your list of active programs on just about any device.
In your PC web browser, sign into your VPN account.
Look for a downloads section in the account pages or dashboard.
Select the app for your device and download it. You may be redirected to a mobile marketplace to install apps for iOS or Android, which is nice and convenient.
Install the app on your device, then launch it.
Log into your VPN app. Some services may assign you a unique access code, but most just want your account name and password.
After signing in, your VPN app should automatically connect to the fastest server. If it doesn't, go to the server browser and manually choose a server.
When the connection resolves, minimize the VPN app and let it run in the background. It will now keep you safe while you browse the internet.
Step 2 – Verify your IP address
With your VPN installed, your next step is to quickly verify it's working as intended. This is called IP address verification, and it only takes a few seconds to complete. You can skip this if you're in a hurry, but if it's your first time using a new VPN service, go ahead and run the verification, just to be on the safe side.
Open your VPN software and connect to a server anywhere in the world.
Launch a web browser on the same device and visit ipleak.net
Wait for the page to load. It will automatically run an IP address lookup.
Note the box at the top of the page beneath Your IP addresses.
Does the box show the country you connected to, not the country you're in? If so, your VPN is ready to go.
If you don't see the right country, check with your VPN provider to resolve an IP leak error.
Step 3 – Use the internet as normal
After completing the steps above, you'll have a safe and secure connection to the internet. You're now free to do just about anything you want, all thanks to the protection of data encryption and identity obfuscation. This holds true whether you connect on PC, smartphone, tablet, or even gaming consoles and streaming devices.
What kinds of things can you do with a VPN? Most users run them silently in the background to protect every scrap of data that exits their device. This prevents online surveillance efforts from harvesting your name and location, cuts down on certain types of cyber attacks, and just generally allows you to surf the web without worrying that someone is stealing your information. It also makes it much safer to use public Wi-Fi without fear of identity theft.
Another popular use for VPNs is to unblock worldwide streaming content, especially from Netflix, Hulu, BBC iPlayer, and other services. This means you can be physically located in Belgium but still watch American Netflix. VPNs also help fight censorship and reduce the negative effects of poor net neutrality laws, such as internet fast lanes. You don't even have to lift a finger to get these benefits, either. Just pick the best VPN for Belgium, install it, and let it run in the background, then you're set.
Improving your VPN for Belgium
Running a VPN on a daily basis means it can have a profound impact on your daily internet browsing. For this reason, you'll want to tweak and customize it to make it as perfect as possible.
Speed up a laggy VPN
Belgian internet access is surprisingly fast, especially now that local carriers have started removing throttling and bandwidth limitations. VPNs can occasionally be a little slower than an unencrypted connection, meaning you could lose some of those benefits when you log in. You can prevent most of this by signing up with a fast and reliable VPN (see above). If that doesn't work, try out these tips to speed up a slow VPN.
Switch servers – VPN server location is the biggest cause of slow speeds. If your downloads or movie streams are sluggish, try changing to a different server location for an instant boost in speed.
Change VPN ports – VPNs use certain ports to connect to the internet. Some ISPs throttle the most common VPN ports, which can slow your connection down. To subvert this, check your VPN software's settings page and look for the option to change ports.
Use a wired connection – Wi-Fi isn't always the most reliable way to connect to the internet. If you have the option of plugging your device directly into the router, try that out to increase speed.
Wait – Sometimes the problem is with the VPN's server, not your connection. In these cases, all you can do is wait for the congestion to dissipate, then try again after an hour or so.
Do you need servers in Belgium to use a VPN?
VPNs do a wonderful job of democratizing the web. By encrypting traffic and hiding your identity and location, you appear as an anonymous user on the internet, forcing websites to treat you just like everyone else. This has the wonderful side effect of globalizing online access. No matter where you live, you can connect to any VPN server around the world, all without any kind of restrictions.
You do not need server access in Belgium to use a VPN within the country. In fact, most of the time you'll want to connect to servers outside of Belgium in order to access foreign movie content or break through censorship walls. In case you need an IP address from inside the country, however, it's a good idea to favor VPNs with a strong presence in Belgium.
Four out of five of the recommended VPNs above have server nodes inside Belgium. Here's a quick rundown:
Conclusion
VPNs are fantastic general purpose online security tools. They protect all of your web-enabled devices from a huge variety of dangers, including threats to your privacy, mass surveillance, and censorship efforts. You can also use them to crack open geo-restricted content to watch movies from anywhere on Earth. Not a bad set of features for installing a single app, right?
Now that you've got a reliable VPN for Belgium, what do you plan on doing first? Unblocking a few websites? Watch Netflix from another country? Share your plans in the comments section below.