We are reader supported and may earn a commission when you buy through links on our site.
Learn more
Best VPN For Greece: Unblock Websites and International Content
The Internet in Greece is relatively unrestricted and free, but you still need a VPN to fully guarantee your privacy online. What's more, behind a veil of encryption and wielding a spoofed IP address, you can appear to websites as though you are anywhere in the world–perfect for unblocking streaming sites. Today, we look at the best VPNs for Greece.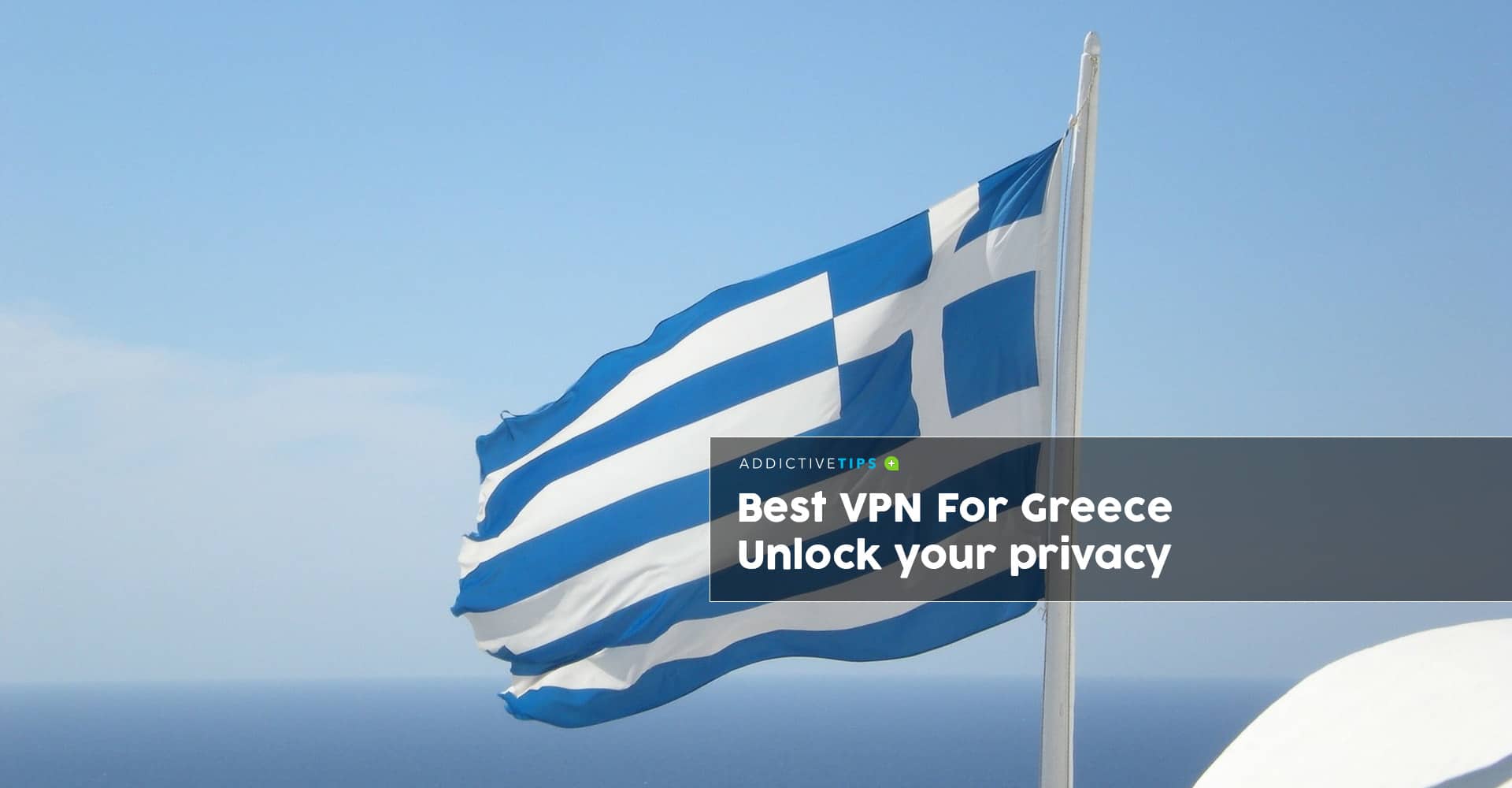 In Greece, citizens enjoy relatively free and unrestricted internet use, with few incidents of government censorship or blocking. However, there are still some sites which are unavailable in Greece. For example, a large proportion of online gambling sites are inaccessible from Greece due to prohibitive local laws. Also, sites like Netflix offer only a limited catalogue of content for streaming due to copyright limitations.
If you live in Greece and want to access gambling sites or to stream content like movies and shows from other countries, then you need a virtual private network. A VPN will also benefit you by improving your digital security and privacy, so it is advisable for everyone who goes online to take steps to protect their personal information.
Today we'll talk about why users in Greece may want a VPN service, then we'll share our recommendations for the best VPN for Greece.
How To Choose The Right VPN For You
Whether you're living in Greece or just on a temporary visit, you'll want to make sure you always have unrestricted access to the internet. We've already detailed the numerous privacy and security benefits offered by a VPN, so all there is left to do is pick a provider that fits your needs!
A word of warning first: you may see adverts for many free VPN providers and think that this would be a good way to go to save money, however we strongly advise against this. Free VPN providers often use poor levels of security, sell of data about their users, and even sell off access to users' devices which is a major security risk. Instead, you should choose a trustworthy and reputable paid VPN provider.
We've narrowed down the vast VPN market to the five providers we feel offer the best level of service for money to users in Greece and beyond. A top-tier VPN provider should offer:
The Six Best VPN Providers For Greece
We considered all of these requirements and we came up with the following list of recommended VPNs for Greece: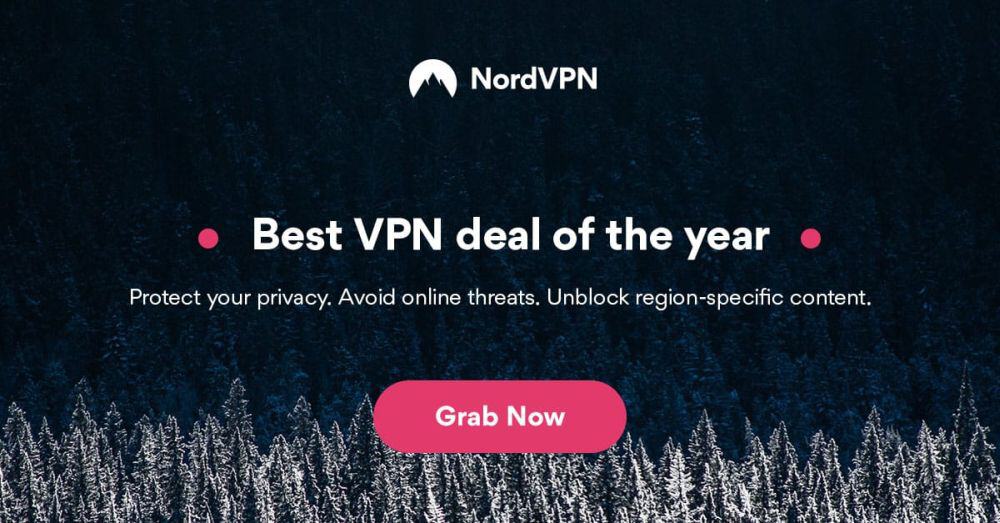 In terms of pure utility, you're going to have a hard time finding a better provider than NordVPN. All the core VPN features are there, including impenetrable 256-bit AES encryption and one of the industry's best no-logging policies. While many providers boast about the size of their networks, NordVPN takes it to the next level, offering more than 5,800 servers in 59 countries. For those keeping tally, that's twice as big as the average competition.
Also included in this network are servers specially optimized for P2P, anti-DDoS, onion over VPN, obfuscation, dedicated IP, and even double VPN encryption. The Swiss Army Knife of VPNs even offers a special CyberSec option, which blocks out ads and malware.
With all these features, it's incredible how easy NordVPN is to use. There is a simple graphical user interface which features a world map, making it easy to manually pick out the right server. The same is true of each version of the software, which can be had on Windows, Mac OS, Linux, iOS, Chrome OS, Android and more.
Read our full NordVPN review.

The best VPN to launch within the past few years is undoubtedly Surfshark, and it only gets better as time goes on. They've rapidly expanded their network to encompass over 3200 servers in 65 countries in Greece and abroad. And what early stability issues with the app there were have since been ironed out, yielding one of the most reliable and user-friendly interfaces out there.
Simply choose your connection in the desired location, then set your encryption to use either OpenVPN, IKEv2/IPSec, or WireGuard, and enjoy access to geoblocked content behind a wall of unbreakable 256-AES-GCM cryptography. Surfshark never logs your activity, and offers a range of leak protections and a kill switch to round out your security in case something goes wrong.
Perhaps best of all for Greeks on a budget is the fact that Surfshark is dirt cheap. You can also split your subscription with a friend–after all this provider uniquely allows for unlimited simultaneous connections with no penalty.
Read our full Surfshark review.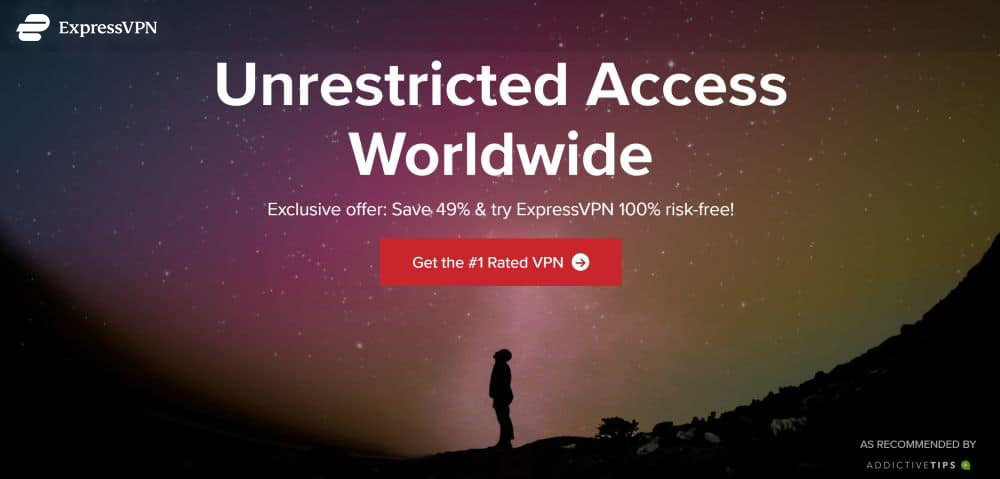 ExpressVPN is a VPN that you'll see at the top of many recommendation lists, thanks to its combination of high level of security, easy to use software, and super fast connections. All the essential security provisions are in place, like the use of strong 256-bit encryption to lock down your data stream, and a no-logging policy on traffic, DNS requests, IP addresses, browsing history. Rounding out the package are features like VPN split tunneling, an IP address checker, DNS leak protection, and an automatic kill switch (this is especially useful for torrents).
ExpressVPN's network numbers greater than 3,000 servers in 94 countries worldwide, giving you plenty of options to bypass geographic content restrictions and maximize your connection speed. In fact, ExpressVPN is so sure you'll be impressed by their blazing-fast network, they've built a speed test function right into their app so you can test for yourself. Dedicated software is available across a wide array of popular platforms, including Windows, Mac OS, Linux, Android, iOS, Fire TV Stick, game consoles, and even browser extensions.
Read our full ExpressVPN review.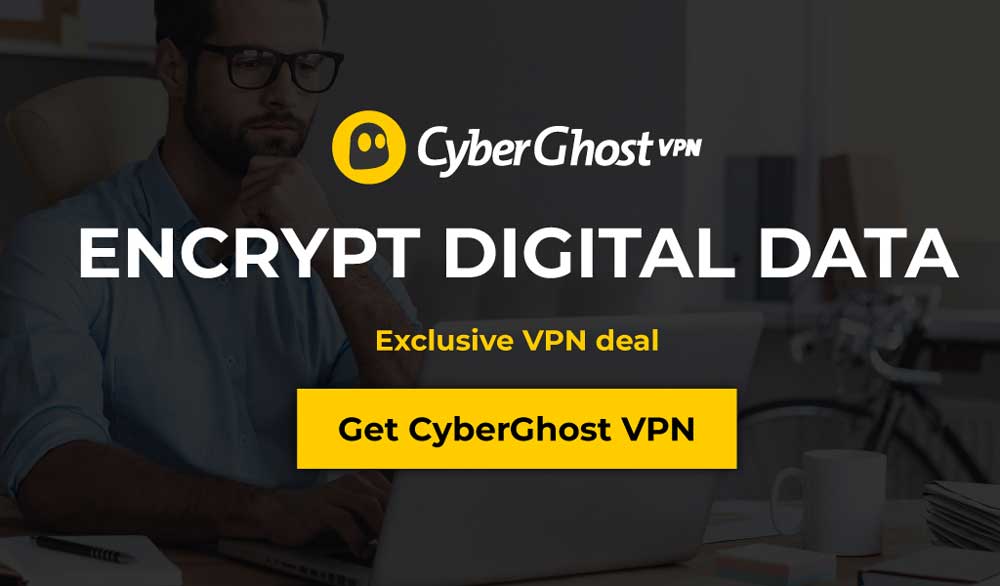 CyberGhost offers industrial-strength privacy protection to the masses, boasting perhaps the easiest-to-use user interface on the market. You simply open up the app, choose from a list what you'd like CyberGhost to help you do online (including to torrent anonymously, unblock sites, protect your wifi connection, or other similar use cases), and let the software take care of configuration automatically. If you don't have a lot of experience with VPNs, this offers a simple way to a more secure internet.
That security is guaranteed by 256-bit AES encryption, locking all third-parties out of your data stream and your business alike. What's more, CyberGhost promises never to log your activity online, thereby ensuring your complete anonymity no matter who comes to call. Connection speeds are fast and reliable across their massive network, which accounts for 6,300 servers in 89 countries, with 24 in Greece alone. Underneath the streamlined interface lies the ability to pick and choose your network settings, for a truly custom privacy experience. Get the official app on iOS, Android, Windows, Mac OS and more.
Read our full CyberGhost review.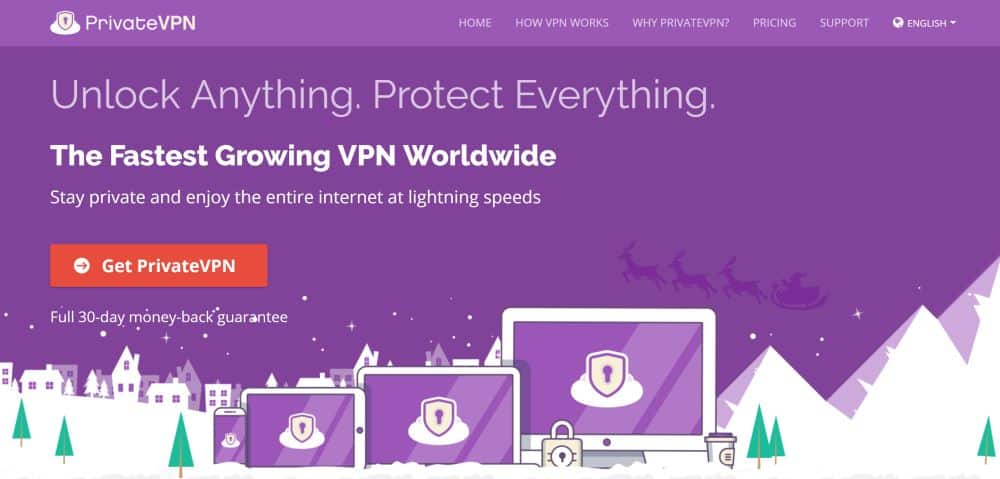 PrivateVPN is perhaps best known for its excellent access to streaming services like Netflix or Hulu, which are infamous for employing VPN-blocking countermeasures. In this game of cat and mouse, PrivateVPN always manages to stay a step ahead, providing reliable access to these sites. So, if you're bored of Greek Netflix, try connecting via the US, Japan, or the UK for a vastly expanded catalogue!
Of course, PrivateVPN offers more than just entertainment, with heavy-duty 256-bit AES encryption protecting your data stream. When speed is a priority over security, there is an option to drop down to 128 bits to reduce the lag associated with the encryption process. Rest easier with a complete no-logging policy designed to guarantee your privacy online.
You won't find as many servers here as with other providers, but the 150 or so that are available (across some 60 countries) are well maintained, and provide exceptionally fast and stable connections. Again–perfect for streaming, even in 4k! The software can be installed on devices running Windows, Mac OS, Linux, Android, iOS, and Amazon Fire Stick, or as a browser extension for Chrome.
Read our full PrivateVPN review.
PureVPN stands out in a crowded market for its unique offering: a complete VPN service bundled together with other essential cybersecurity tools. Whether you're looking to block ads, protect your system against malware, filter out spam, or simply encrypt your data for safer browsing, PureVPN has a function to deliver on your every need.
The core VPN service offers variable 128-bit/256-bit encryption options, allowing you to balance speed and security as you need them, along with a very respectable no-logging policy. With 300,000+ IPs and 2,000+ servers available in a whopping 140 countries, you'll always have options for bypassing geographic restricts while maximizing connection performance.
Additional features found in the PureVPN software include DDoS protection, app filtering, an automatic kill switch, dedicated IP addresses, and a NAT firewall. Dedicated apps are available on Windows, Mac OS, Android, iOS, and Android TV devices, plus many more.
Read our full PureVPN review.
Conclusion
Users in Greece enjoy good internet freedoms, overall. However, there is still a need for a VPN to keep your data safe and private, as well as to bypass geographical content restrictions. We have recommended a number of VPNs that can be used in Greece to keep users secure when they go online.
Are you a Greek citizen or resident who could benefit from a VPN? Which features appeal to your needs most? Let us know your thoughts in the comments below.