We are reader supported and may earn a commission when you buy through links on our site.
Learn more
The Best VPNs For Malaysia (2021 Review)
So, what's the best VPN for Malaysia? Truth be told there are 5 of them, and we're going to cover each in detail in today's article. You'll also learn how to use your VPN to get a Malaysian IP address (or any other country, for that matter), allowing you to bypass region locks in mere minutes.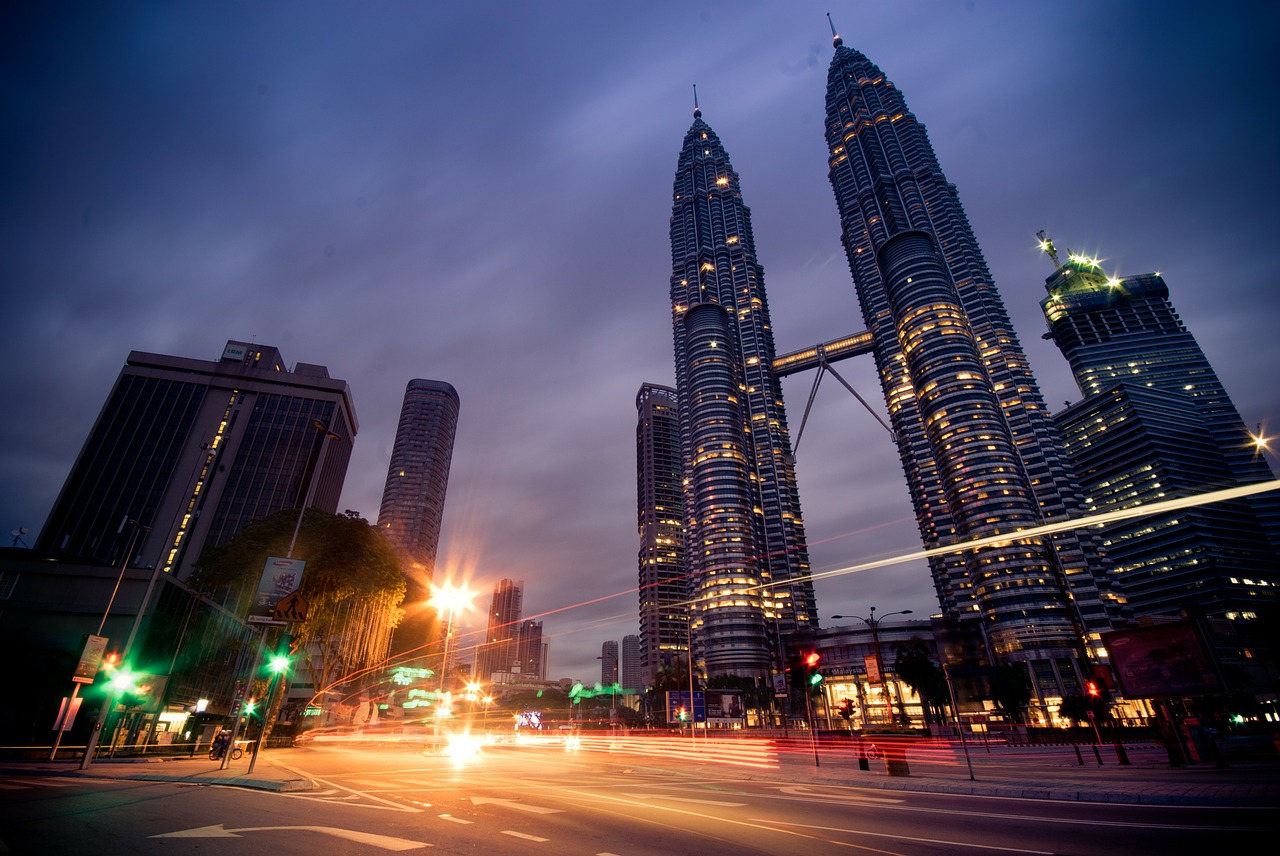 People in Malaysia know just how restricted access to the internet can be there. Despite the government's claims that they promote a free and open internet, in fact there are large numbers of websites which are inaccessible due to government blocks.
Short on time? Here are the quick bullet points on the most secure VPNs for Malaysia:
NordVPN – Best for Malaysia – When faced with increasingly unfair Internet restrictions, turn to the world's most robust VPN. NordVPN's massive network, NordLynx encryption, and solid logging policy hide your activity, allowing you to sneak past website blocks like a ninja.
Surfshark – A cost-effective VPN with advanced provisions for beating government censorship and advanced VPN blockers alike.
ExpressVPN – One of the fastest VPNs, now even faster and more secure with the rollout of Lightway encryption.
IPVanish – A longstanding popular choice for torrenting, gaming, and streaming. Still going strong.
VyprVPN – Chameleon encryption has set the bar for censorship-busting protocols for years, beating even China's Great Firewall.
If you're frustrated by the limited websites available for you to browse, then you can use a VPN to get around region locks and to access blocked websites. Below we'll talk about how using a VPN can help you enjoy a more open internet, then we'll talk about the best VPNs for Malaysia.
30-days money back guarantee
Choosing The Best VPN For Malaysia
From this, you can see why you would want to use a VPN when browsing the internet in Malaysia. But with so many VPN providers out there, it can be hard to know which one will meet your needs. Here are the factors that we consider most important when choosing a VPN:
We collected information about a ton of VPN providers, and based on these factors here are out top recommendations for VPNs for Malaysia: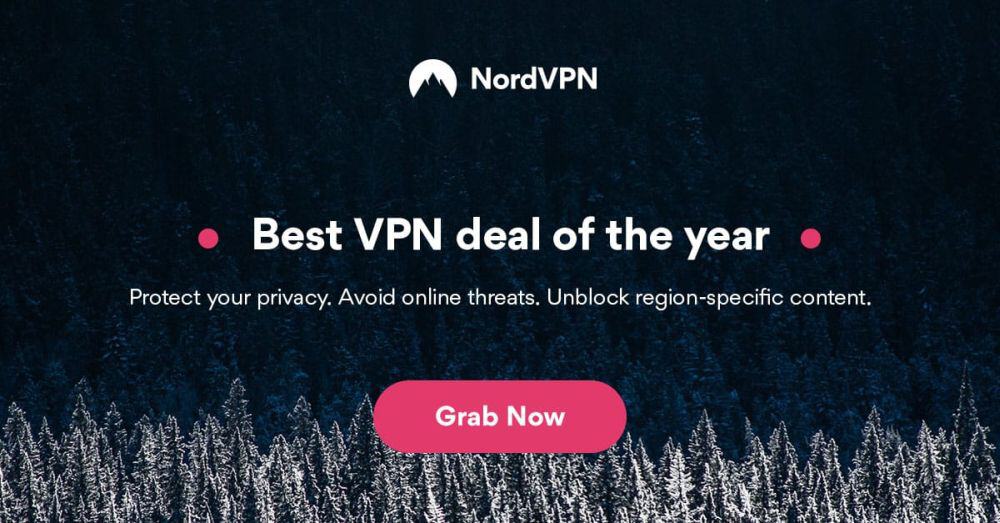 If your main concern is security and you're looking for the safest VPN out there (and who isn't?), then we recommend NordVPN. NordVPN offers the ultimate in security with its double VPN service. This means that data is encrypted and sent to a proxy server, where it is encrypted once again and sent to another server before being decrypted. This double encryption is almost impossible to crack even using cutting edge technology, so if you want to keep your internet activities and communications private from the government, the this is the service for you.
In addition to first-rate security, NordVPN also has a large server network of over 5,700 servers in 60 different countries, for all your location spoofing needs. The connections are not quite as fast as ExpressVPN, but they're still plenty fast enough for tasks like streaming high definition video. The software supports a wide range of platforms including Windows, Mac OS, Linux, iOS, Chrome OS, Android, and Windows Phone.
Read our full NordVPN review.
Pros
SPECIAL OFFER: 2-yr plan (68% off - link below)
Different IP addresses aervers
Tor over VPN, double VPN
No logs and encrypted connections for total privacy
Great support (24/7 chat).
Cons
They can take 30 days to process refunds.

Surfshark is the youngest VPN on our list by a large margin, but they're built for the modern Internet. No matter what sort of Internet restrictions you're facing in Malaysia, Surfshark enables you to break through in total anonymity.
At the core of Surfshark's package is 256-AES-GCM encryption via OpenVPN, IKEv2/IPSec, or WireGuard. These protocols enable you to establish an unbreakably secure link to over 3200 servers in 65 countries, an ideal proposition for accessing geoblocked content in all corners of the globe. Surfshark also uses blanket obfuscation and smart DNS methods to bypass the ever-more-common VPN blocks employed by sites like Netflix.
Additionally, Surfshark offers IP/DNS/WebRTC leak protection, a kill switch, malware/popup/adtracking blockers, and a strong no-logging policy to round out your cybersecurity. There are no limits on bandwidth or speed, nor unlimited simultaneous connections, allowing you to protect all your devices at once with little slowdown.
Pros
Unblock 15 international Netflix libraries, including the US and Japan
Torrent safely on any server, no guesswork required
No questions asked money back guarantee
Independently audited privacy practices
Support staff manned by actual human beings 24/7.
Cons
Growing network doesn't have same coverage as more mature VPNs
Young VPN still has plenty of room to grow in terms of advanced functionality.
Read our full Surfshark review.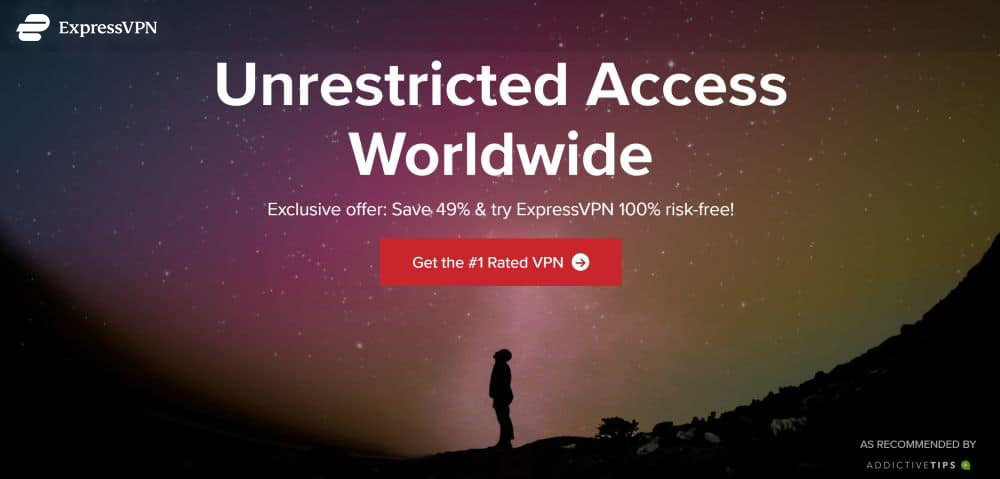 ExpressVPN is our top choice for power users. If you want fast connections, top notch security, and a company which has a reputation for their reliability and excellent service, then this is the provider to check out. They offer a massive server network, giving you access to more than 3,000 servers in 145 locations in 94 different countries. This means it's perfect for location spoofing to let you access region locked or restricted content.
The security is strong, as they use 256-bit AES encryption to keep your data safe. The company has a no-logging policy to protect your privacy, so you can be sure that they will never hand over your data to another company of to the government. Finally, the software is dead easy to use, with extra features like a kill switch and a speed test to help you find the fastest server possible. The software supports Windows (including Windows RT, Windows XP, Widows Vista, and Windows 7, 8, and 10), Mac OS, Linux, and Android.
Read our full ExpressVPN review.
Pros
Unblocks US Netflix
3,000+ super fast servers
No DNS/IP leaks found
Keeps no logs of personal data
Live Chat Support.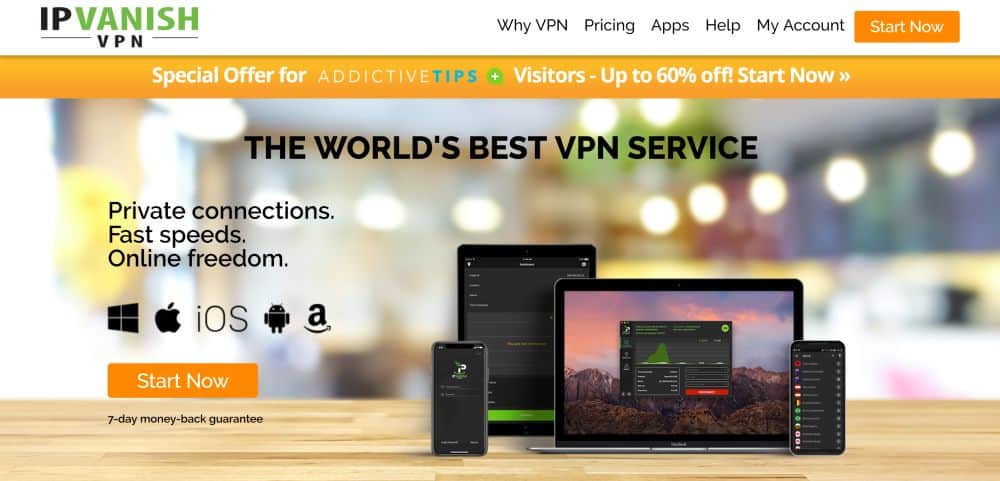 IPVanish is the provider to look into for those who are concerned primarily with getting the fastest connections for downloading or streaming video in ultra high definition. This service is known for its lightning fast connections which you won't even notice are running, letting you use the internet at the fast speeds that you're used to.
The security is also good, with 256-bit encryption and a no logging policy to keep you safe. The server network is smaller than some of the other services we've mentioned, with 1,300+ servers in more than 75 countries, but that's still plenty to let you get around region locks and access content from all over the world. The software is available for Windows, Mac OS, Linux, and Android.
Read our full IPVanish review.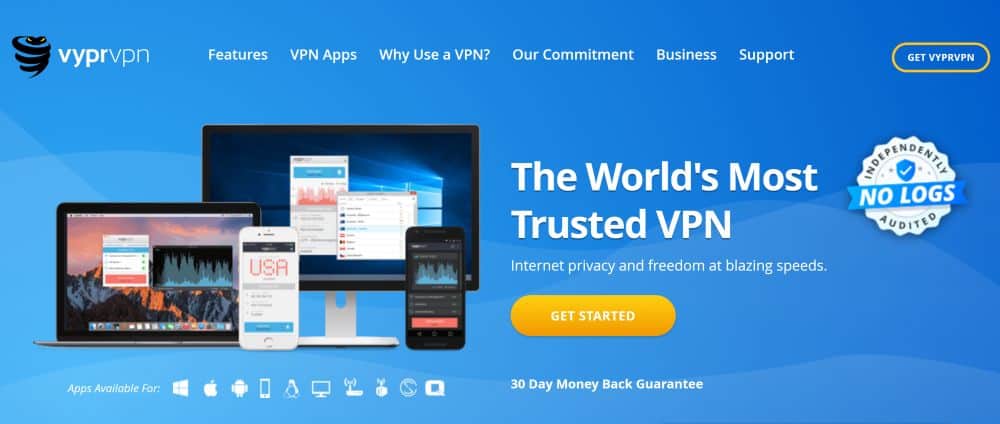 If you travel often, especially if you do business in China, and you want a VPN that is as global as you are, then VyprVPN is our recommended service for you. VyprVPN has a special type of encryption called the Chameleon protocol which encrypts not only the data which you are sending, but also that data's metadata. Metadata contains information about the origin and destination of data packets, and it is possible to monitor this and to therefore block VPNs from certain networks. This is what happens in China: many VPNs won't work there because of the sophisticated VPN detection used. But the Chameleon protocol ensures that you can get around even these VPN blocks to browse in safety and privacy.
Naturally, the VyprVPN service also has strong encryption and no logging, with a provider-owned network of more than 700 servers in 70 different counties – so you can use this service all over the world, wherever you're travelling too. The software supports Windows, Mac OS, iOS, and Android.
Read our full VyprVPN review.
How To Get Around Region Locks With A VPN
One problem that many internet users in Malaysia face is not being able to access certain websites. Some popular sites, like Netflix, BBC iPlayer, Hulu, or Spotify, offer only a limited service in Malaysia or are completely unavailable. This is due to the copyright agreements that these sites operate on – for example, for Netflix to be able to offer particular shows or movies on their site for streaming, they must arrange licensing rights in each individual country. Sometimes, Netflix will have the license to show a movie in the US but not in other countries like Malaysia. This is called region locking, as the content is only available in particular countries.
So what can internet users in Malaysia do if they want to access content which is not currently licensed in their region, or if they want to access content which is blocked? One option is for them to use a VPN to get around region locks and blocks. Using a process calling location spoofing, you can use a VPN to make it appear to websites as if you are accessing them from a different location. Here's how to do that.
Location Spoofing To Unblock Websites With A VPN
When you connect your device to a network, it is assigned an IP address: that is, a unique string of numbers which represents that particular machine. When you send a request across the internet – for example, when you type google.com into your browser – your IP address is used to make sure that the correct data (in this case, the Google homepage) is sent back to your device.
Contained within your IP address is information about your physical location. This is because particular ranges of numbers are assigned to particular countries. If you look at an IP address, you can see which range it belongs to and therefore work out which country the address comes from.
All of this means that when you visit a website like netflix.com, the site can see which country you are browsing from and serve you different content accordingly. If you are visiting from Malaysia, you'll be shown different content than if you were visiting from the US.
If you're in Malaysia and you want to see the US version of a site, you can use a VPN. This is a small piece of software which is installed onto your device and which encrypts all of the data that you send over the internet. You choose a server in another country to connect to, and the encrypted data is sent to this server. At the server, the data is decrypted and it is sent on its way to its original location.
The advantage of this is that the data appears to originate from the server where it was decrypted. So if you're in Malaysia and you connect to a server in the US, any website you visit will show you the US version. This means that you can access US-only websites and watch US-only content.
This works with other countries too – you can use a VPN to make it appear as if you're browsing from the UK, the Netherlands, India, or any other country where your VPN provider has a server available.
Additional Reasons To Use A VPN
As well as location spoofing, there are a number of other reasons that internet users in Malaysia may want to use a VPN. A VPN can help to improve your security and to protect your privacy in the following ways:
Conclusion
If you're fed up of restrictions and blocks on your internet and you want to browse freely and securely, then a VPN can be a big help. As well as keeping you safe from government observation, a VPN service can also help you to get around region locks and keep you safe when using public wifi.
For users in Malaysia, we recommend any of the VPNs above, depending on your needs. If you want top tier service and don't mind paying a bit more, you can use ExpressVPN. If you want the fastest connections out there, try IPVanish. For best security, use NordVPN. And finally, if you travel often, then VyprVPN is for you.
Do you use a VPN in Malaysia? Which is your favourite service? Let us know about it in the comments below!