We are reader supported and may earn a commission when you buy through links on our site.
Learn more
Best VPN for Myanmar – Protect Privacy and Hide Your Online History
Internet freedoms in Myanmar have improved, but you still need a VPN to feel truly secure and private when you go online in that country. Today, we'll give you a crash course on encryption, spoofing, logging policies, and everything else you need to bypass censorship and evade surveillance from hackers and the Myanmar government alike.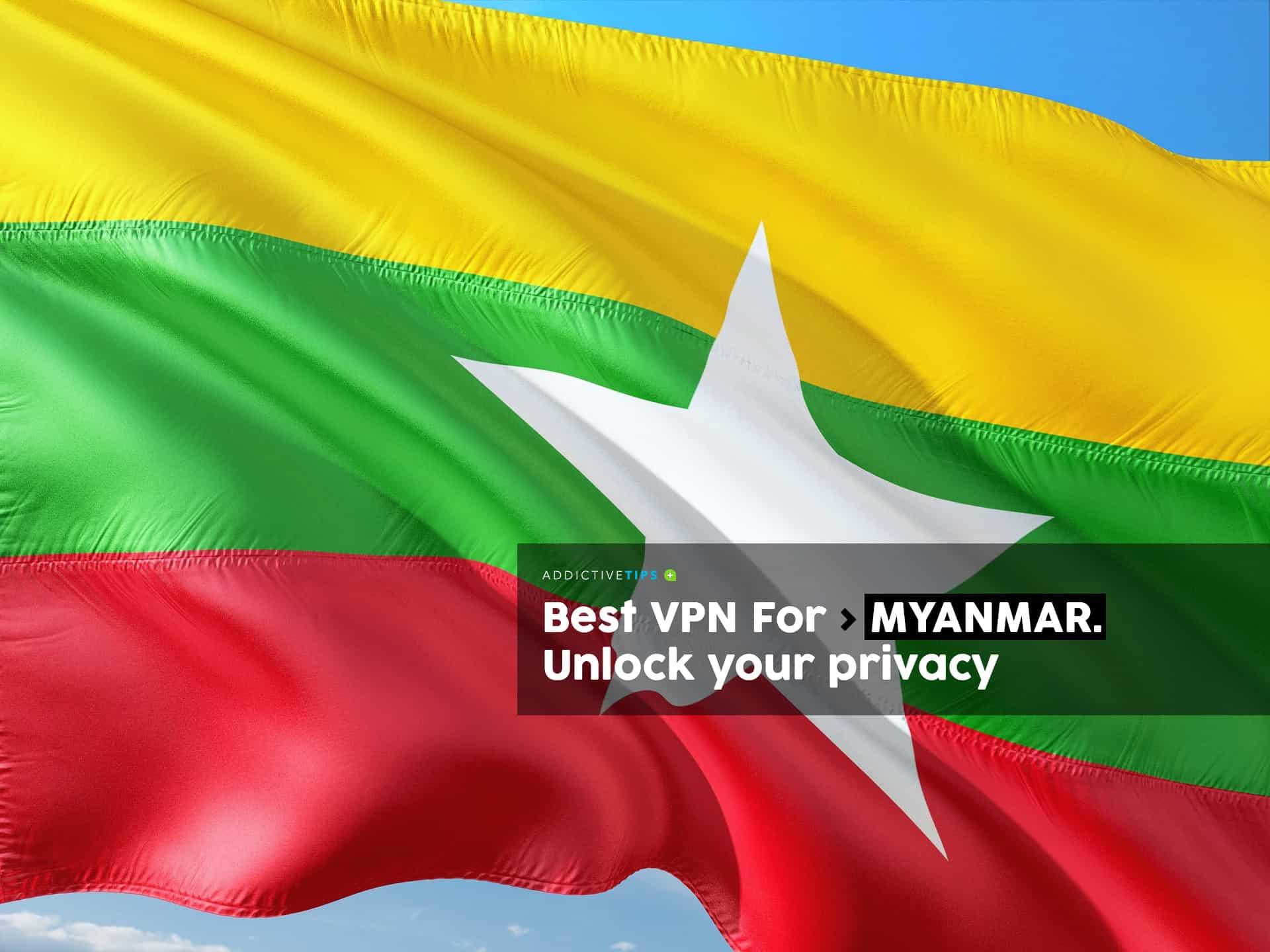 Myanmar is a country that has only recently gained wide-spread internet access. Nevertheless, it has seen an explosion in popularity of mobile internet since SIM cards became much more affordable in the country in recent years. What's more, the 2012 political reforms have seen overall levels of censorship drop significantly, leading to a much more free and open internet.
However, there are still concerns associated with going online in Myanmar. As a part of an effort to crack down on "fake news" and hate speech on Facebook in particular, some users have found their innocuous internet content suspended by Facebook algorithms, which struggle to translate the local language. More insidious still are the arrests of people accused of breaching laws against defamation of the government. There is also a high volume of malicious software downloads and online scams that target naïve users.
Government censorship is still a pervasive issue in Myanmar, but you can control your privacy online with these VPNs:
NordVPN – Best VPN Myanmar – NordVPN is the world's most secure VPN, with countless spoofable IPs locked down by unbreakable NordLynx encryption, a powerful array of specialty servers, and an independently vetted privacy policy.
Surfshark – Want more VPN for less money? Try Surfshark for a fraction of what other providers ask, without sacrificing anything in terms of security.
ExpressVPN – A bit pricey, but well-worth it if a streamlined, super-fast VPN experience is what you're after.
CyberGhost – Great middle-of-the-road VPN with a balanced feature set and friendly UI.
PrivateVPN – Small in terms of servers, but offers a wealth of advanced configuration options for tweaking your VPN.
PureVPN – One of the largest server networks, with a ton of extra features not commonly found in VPNs.
All of these concerns can be mitigated through the use of a VPN to stay safe and private online. Today we'll talk about the advantages of using a VPN, and share recommendations for the the best VPNs for Myanmar.
30-days money back guarantee
Finding The Most Secure Provider
When you first come to look for a VPN provider, you might think that it would be a good idea to use a free VPN provider to save money. However, we advise against this, as free VPN providers have done a poor job of protecting their users with problems like weak encryption, selling off user data, and even making their users part of illicit botnets. Instead we advise you to choose a reputable paid VPN provider, and to find one which meets the key criteria for users in Myanmar:
Top VPNs for Online Anonymity in Myanmar
If you want to lock down your Internet connection in Myanmar against snoops and hackers, use these top-rated VPNs: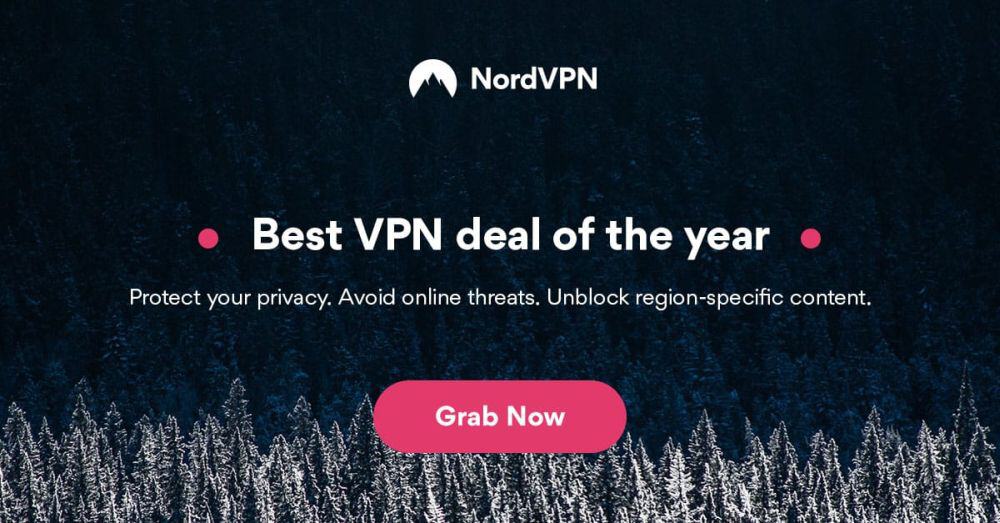 NordVPN is a highly versatile VPN that offers a range of speciality servers suited to various needs. The core VPN service combines industry-standard 256-bit AES encryption with what is arguably the most comprehensive no-logging policy on the market. On its own, this would make for an impressive service, however NordVPN delivers so much more.
The server network run by NordVPN is nearly twice as big as the nearest competitor, numbering over 5,500 servers in 59 countries for the ultimate in user choice. If that weren't enough, the Swiss army knife of VPN providers offers an array of specialty servers optimized for tasks like P2P, anti-DDoS, double VPN, dedicated IP, and more. For users in Myanmar evading persecution of free speech online, the range of secure connection options is a welcome benefit. Dedicated software is available on Windows, Mac OS, Linux, iOS, Chrome OS, Android, and even Windows Phone.
Read our full NordVPN review.
Pros
Works with Netflix, BBC iPlayer without breaking a sweat
Mind-boggling number of servers
Torrenting/P2P explicitly allowed
No logs and encrypted connections for total privacy
Money back guarantee policy (30-days).
Cons
Apps can sometime be slow to connect.

Surfshark is the best of the newest generation of VPNs to launch in the last few years. It maximizes the level of security while slashing costs for the end user, and is overall one of the most consumer-friendly providers out there.
At the core, Surfshark is best known for its powerful 256-AES-GCM encryption, the same cipher used to guard the NSA's internal communications. Connect securely to over 3200 servers in 65 countries, and spoof a virtual IP from any corner of the globe to enjoy content blocked in Myanmar. This is pretty standard stuff so far, but Surfshark ups the ante with obfuscation, smart DNS, and anti-censorship modes available on each server. That means you don't have to fool around in advanced settings to get the most effective tunneling.
Surfshark will never tattle on your activity either, with a strict no-logging policy backed by RAM-only server infrastructure. Protect your friends and family under a single subscription with unlimited simultaneous connections.
Pros
Break through harsh censorship to securely access social media and foreign news sites
All 800+ servers are P2P-friendly, with private DNS and obfuscation
Accepts cryptocurrency payments for enhanced anonymity
Favorable BVI jurisdiction guarantees no logs kept
24/7 live chat ensures maximum uptime.
Cons
Speeds occasionally suffer a noticeable drop
Relatively young VPN still has to prove itself trustworthy over the long haul.
Read our full Surfshark review.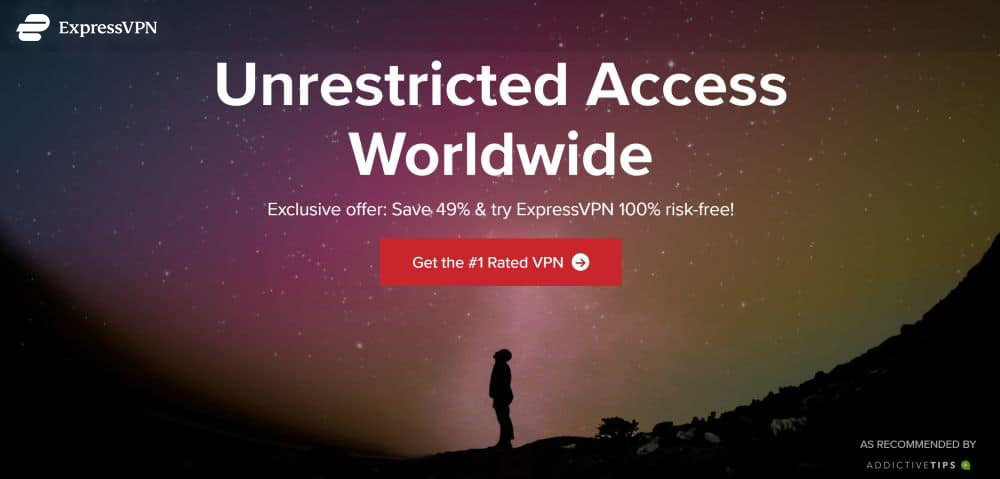 ExpressVPN is a great VPN for users of all kinds, due to its combination of fast speeds, excellent security, and easy-to-use software. On the security end, 256-bit AES encryption comes standard on each connection to obscure your activity online, while a thorough no-logging policy covering traffic, IP addresses, and DNS requests guarantees that you never leave behind a trail of breadcrumbs that could betray your identity to authorities or hackers.
True to its name, ExpressVPN delivers some of the fastest connections on the market, making this a perfect service for heavy streamers, VoIP users, or downloaders. What's more, this performance is consistent across their massive network, which numbers more than 3,000 servers in 94 countries. This includes Myanmar, which is useful for when you want an encrypted connection and a local IP address. You can rest easier knowing that ExpressVPN is likely to have dedicated software available, whether you run Windows, Mac OS, iOS, Android, Linux, and many more.
Read our full ExpressVPN review.
Pros
Unblocking Netflix USA, iPlayer, Amazon Prime
3,000+ super fast servers
No DNS/IP leaks found
Strict no-logging policy
Live chat support available.
Cons
Month-to-month plan has high cost.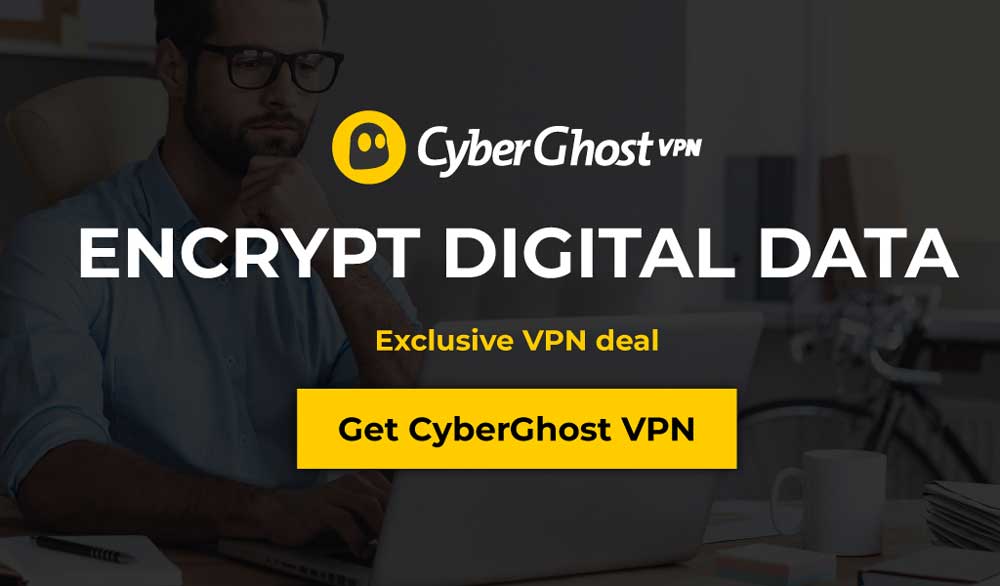 CyberGhost is the ideal VPN for new users who don't have much prior experiences with using a VPN. You don't need any kind of technical knowledge to use CyberGhost: you just open up the software and click on the option you want from icons like "torrent anonymously", "browse anonymously" or "unblock streaming sites". Once you have made your selection, you will automatically be connected to an appropriate server and all the settings you require will be applied. It's that simple – you just click on your option and then you're ready to start browsing in safety.
In terms of security, there are still all the features you want, like the use of strong 256-bit encryption and one of the industry's best no-logging policies. And, if you would rather manually select a server for yourself, CyberGhost makes it a breeze to connect to any one of their 5,900 servers in 90 countries. What's more, their entire network delivers outstanding stability and speed to your connection, making streaming, downloading, VoIP calling, and browsing in general a safer, more pleasant experience. Download their app on Android, Windows, iOS, Mac OS, and many more.
Read our full CyberGhost review.
Pros
Works with Netflix, iPlayer, Amazon Prime, Hulu
Affordable plans
GooglePlay users rating: 4.3/5.0
Strict no-logs policy
Live chat support (24/7).
Cons
WebRTC leak detected
Can't unblock some other streaming sites.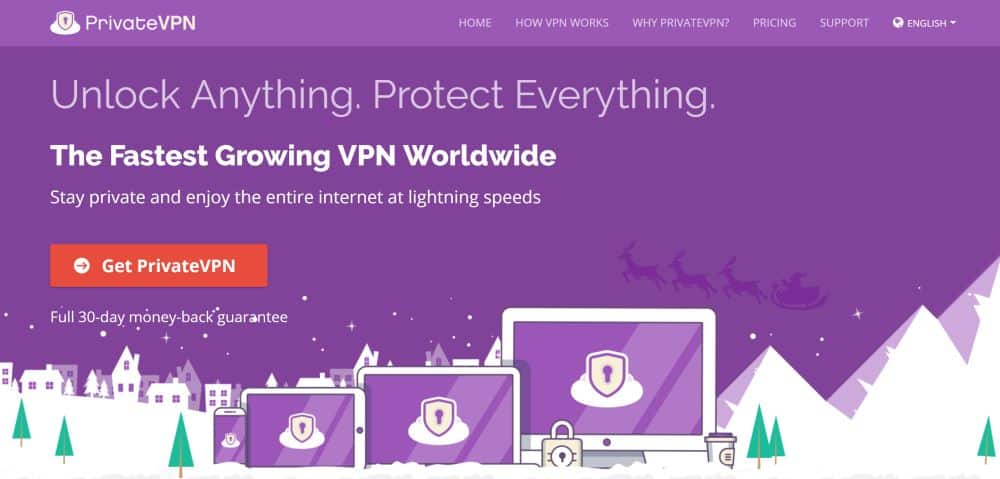 If streaming is your top priority, PrivateVPN offers an enticing package. Major services like Netflix and Hulu make use of sophisticated VPN-blocking efforts, which have proven so effective that many providers have stopped advertising the ability to unblock these sites altogether. But not PrivateVPN. Using a unique dynamic IP address allotment system, this provider bucks the trend of VPNs using shared IP addresses, which are easy to spot and blacklist by streaming sites. Instead, when you connect with PrivateVPN, you get just that–your own private connection, which enables you to slip by VPN-blocking efforts with relative ease.
Complementing this incredible privacy feature is 256-bit encryption, which can be downgraded to 128 bits to get a boost in speed when you need it. While their server network isn't as big as other top-tier providers (over 150 nodes in 60+ countries), this point is rendered fairly moot when taking the dynamic IP system into account (please note this function is only available on select servers). Rounding out the package is a trustworthy no-logging policy, as well as a stable of official apps for Windows, Mac OS, Linux, Android, iOS, Amazon Fire TV Stick, and even the Google Chrome browser.
PureVPN defies industry convention by offering a complete cybersecurity suite in addition to its VPN services. All the usual privacy features are on board, with 256-bit AES encryption locking down your connection, and a strict no-logging policy erasing any trace of your activity online. You won't lack for server options either, with over 2,000 nodes available in a whopping 140 countries, all but guaranteeing you a fast and stable connection. Rounding out the VPN experience are features like DDoS protection, app filtering, a kill switch, a dedicated IP address, and a NAT firewall.
Your PureVPN subscription will also include a variety of software to keep your device safe, like anti malware protect to prevent viruses and other dangerous software from infecting your device, an ad blocker to stop ads from appearing everywhere, and an anti spam filter to keep your inbox free from unwanted clutter. The software is available for Windows, Mac OS, Android, iOS, and Android TV devices, plus there are browser extensions available for the Chrome and Firefox browsers.
Read our full PureVPN review.
Stay Safe Online With A VPN
At the core of any good VPN is encryption, a process that makes the stream of data leaving your device indecipherable to snooping third parties. If an ISP, government, or hacker tries to intercept your connection, they'll be met with a jumbled mess of information.
Think of the process as creating a secure tunnel between your device and a VPN's proxy server. As your data travels between those two points, it is completely impervious to outside observation. The server acts as an agent for your connection, decoding the data it receives from you, giving it a new, false IP address, and then sending it on to its original destination. Responding to your request, that destination website will serve content to the proxy server, which then re-encrypts it and passes it back down the tunnel to you.
Encrypting your data and routing it through a proxy server is an effective way of preventing anyone from stealing your passwords, bank details, credit card information, and other personal data. Behind your fake IP address, your real location is completely hidden, protecting you from scams that identify you by your personal information to prime their hooks, such as phishing, smishing, or vishing. What's more, a VPN works to keep you safe from snoopers lurking on public wifi networks, like cafés, schools, and hotels.
As you can see, it's generally a good idea to employ a VPN whenever you go online, especially if you want to keep your identity anonymous in the face of overzealous censorship authorities. Using a VPN, residents of Myanmar can make their voices heard on public forums or news outlets without fear of IP-targeted reprisal.
Watch Content From Other Countries With A VPN
Another advantage of a VPN is that it lets you access content from other countries too. For example, maybe you want to watch movies and TV shows using the Indian site Hotstar. But when you try to access the site from Myanmar, you'll see an error message that the service is not available in your region. This is because the site checks your connection and sees that you are accessing it from outside of India, so it does not let you watch videos.
But with a VPN, you can choose what country you want to connect to, and once you are connected to a server there then you can browse the internet as if you were in that country. If you connect to a server in India then visit the Hotstar site, you'll find that you can watch all of the free videos there with no problems. This trick also works to access content from other countries in the world, like Netflix in Japan or Hulu in the US. With a VPN, you can appear to browse from any country that you want and unblock content from all over the world.
Conclusion
For improving cyber security and protecting data privacy as well as accessing region locked content, users in Myanmar benefit from having a VPN on their internet connected devices. With a VPN your data is encrypted so that all of the information that you send over the internet is kept safe and private so that no one else can spy on you or sell off your user data. We have recommended a number of top VPNs that can be used in Myanmar to meet the needs of various users.
Are you living in or traveling through Myanmar? What do you think about the evolving landscape of online freedoms within the country? Have you ever been the victim of censorship? Let us know your story in the comments below.