We are reader supported and may earn a commission when you buy through links on our site.
Learn more
Best VPN for Venezuela – Protect privacy and online activity
The future of Venezuelan Internet freedoms is as unsure as the country's political future; but with a VPN, you can assert a powerful level of control over your privacy online. Today, we review the best VPN providers on the strength of their encryption, connection performance, and logging policies for true anonymity.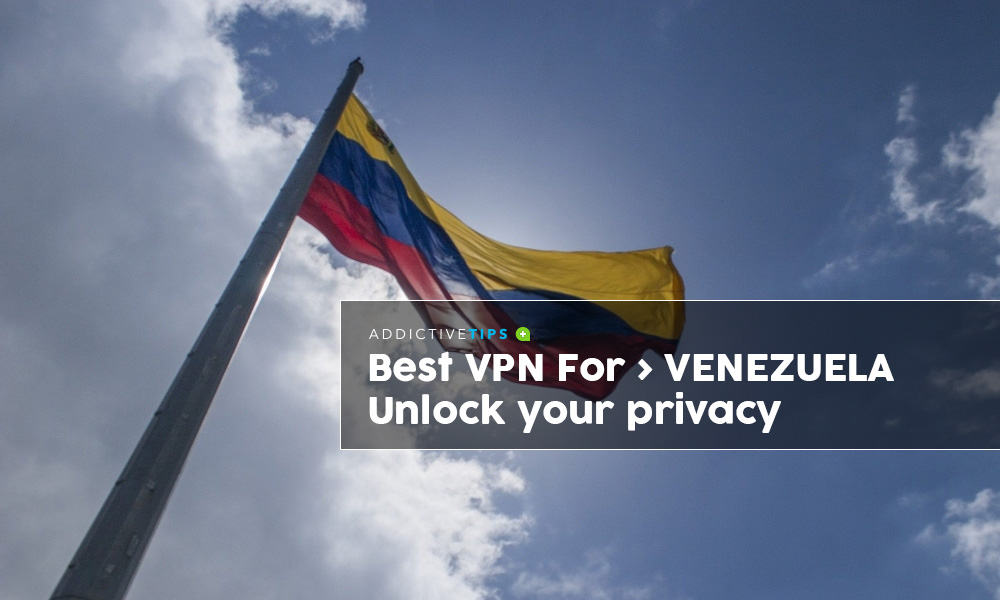 Need to unblock websites, stream Netflix movies from other countries, or just keep your identity safe and sound while in Venezuela? How about protecting your online privacy while surfing the free and uncensored internet? While all of these features may sound like a tall order to fill, the truth is it's surprisingly easy to get them all at once. All you need is the best VPN for Venezuela and a few minutes to set things up.
Short on time? Here are the most secure VPNs proven to protect users in Venezuela and abroad:
NordVPN – Best VPN Venezuela – NordVPN is the most robust privacy solution on the market. Offering numerous cutting-edge encryption protocols including NordLynx, you can tailor your connection to break through Venezuelan censorship with ease.
Surfshark – A full-featured VPN available at a fraction of the price. Protect all your devices with unlimited simultaneous connections.
ExpressVPN – Ideal for countries where bandwidth is a scare commodity, thanks to its blazing-fast network and efficient Lightway encryption.
CyberGhost – Offers a massive network and powerful protections housed in a user-friendly interface.
PrivateVPN – The smallest network, but optimized for stability, performance, and transparency in how your data is handled.
PureVPN – Huge network, strong encryption, plus antivirus, filtering, and leak protections built in.
Our guide below walks you through the process of choosing the top VPN for Venezuela, all while outlining some of the best benefits for using a VPN on all of your devices. We'll show you how to install and set up your VPN to use it from Venezuela or any other country, all so you can enjoy a private and secure connection to the internet, free from mass surveillance, censorship, geo-restriction blocks, and other dangers.
30-days money back guarantee
Finding the Best VPNs for Venezuela
If you're new to VPNs, they probably sound a little confusing, don't they? There's a lot of information to understand, and even more to research and verify. For example, what's up with all these encryption protocols and privacy policies, and how do they affect my connection to the internet? What exactly do VPNs protect me from?
If it all seems overwhelming, don't worry, we've simplified things. Below are some of the most important features you should look for in a VPN, along with a brief explanation. In the next section, we discuss our recommended VPN services to use for Venezuela, allowing you to skip the research and go straight to protecting your online identity.
Important VPN Features
To ensure you get the best balance of features, pay close attention to the list below. These criteria are the most important things you should consider when looking at a good VPN for Venezuela, or any other country, for that matter.
Device compatibility – If a VPN doesn't support your hardware (smartphone, tablet, PC, etc.), you can't use it.
Fast downloads – Speed is crucial when it comes to streaming videos and downloading files. Don't let your VPN skimp on the speed!
Network size – The more servers a VPN runs, the more connection options and IP addresses at your disposal.
Reputation – Make sure your VPN has a huge base of satisfied customers before signing up.
Zero-logging policy – A strict zero-logging policy for true online privacy and security is the only way to use a VPN.
Top VPNs for Online Privacy in Venezuela
If you're not content to wait for Internet freedoms to improve on their own, you can boost your cybersecurity and beat censorship in Venezuela with the following VPNs: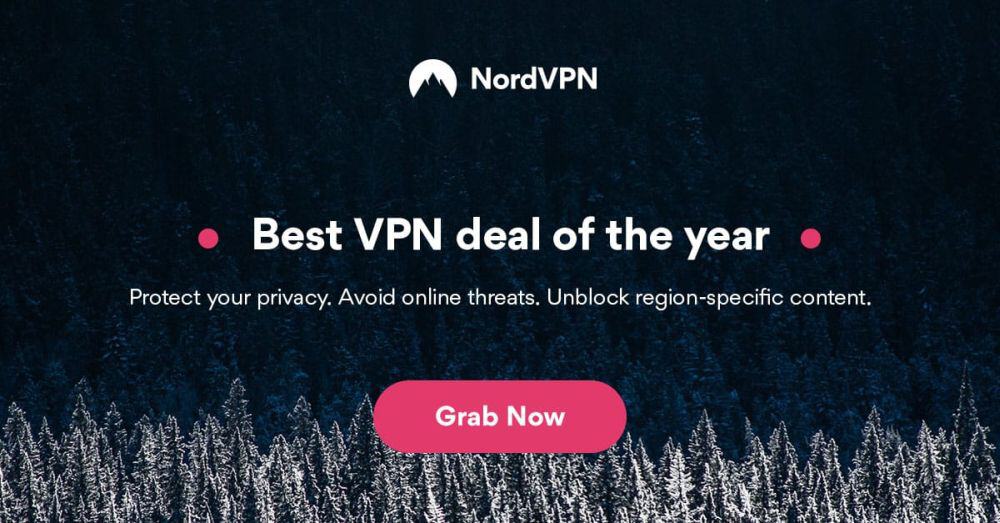 NordVPN has an amazing collection of features that make it an ideal VPN for using inside or outside of Venezuela. The most impressive part of the package is the size of NordVPN's server network. The list is constantly growing, but at the time of writing users have access to over 5,500 servers in 59 countries, one of the largest networks in the world! You'll always be able to connect to a fast server with NordVPN, and you'll get extra protection through unique double encryption and anti-DDoS servers when needed, too.
NordVPN provides an incredibly thorough zero-logging policy that covers everything from bandwidth to time stamps, traffic to IP addresses. Your activity is never recorded or shared with third parties while using NordVPN. Backing these features is 256-bit AES encryption on all data, an automatic kill switch, DNS leak protection, and a host of customizable encryption features.
While NordVPN does not offer servers inside of Venezuela, the service can still be used inside the country using IP addresses from other regions.
Read our full NordVPN review.
Pros
Unblocks US Netflix, iPlayer, Amazon Prime and other streaming services
5,400+ servers globally
Torrenting/P2P explicitly allowed
Retains no metadata of your browsing
Customer Service (24/7 Chat).
Cons
Very little
Apps can sometime be slow to connect.

Surfshark checks off quite a few boxes of VPN features essential to serving Venezuelan users. For one, its robust network (numbering more than 3200 servers in 65 countries) is incredibly stable and speedy–a godsend for bandwidth starved networks where every drop of performance is critical. Additionally, Surfshark is cheaper than most other premium VPNs by quite a bit–you can even split your subscription with a friend thanks to their progressive allowance for unlimited simultaneous connections.
But of course, the main feature is encryption. Surfshark offers only the most sophisticated tunneling protocols (OpenVPN, IKEv2/IPSec, WireGuard, Shadowsocks), guarded by unbreakable 256-AES-GCM encryption–the same used by the NSA. Additionally, each server can activate the special NoBorders anti-censorship and Camouflage obfuscation modes to punch through government restrictions and disguise your VPN traffic.
Surfshark rounds out its offering with a solid no-logging policy, RAM-only servers, a kill switch, plus IP, DNS, and even WebRTC leak protections.
Pros
Robust servers blast through geoblocks to access your favorite streaming sites
Over 800 servers in 50 countries worldwide, and constantly growing
Unlimited simultaneous connections–Protect your whole family!
Favorable BVI jurisdiction guarantees no logs kept
Get help any time of day via email, phone, or live chat.
Cons
Overall, not much to complain about
Relatively young VPN still has to prove itself trustworthy over the long haul.
Read our full Surfshark review.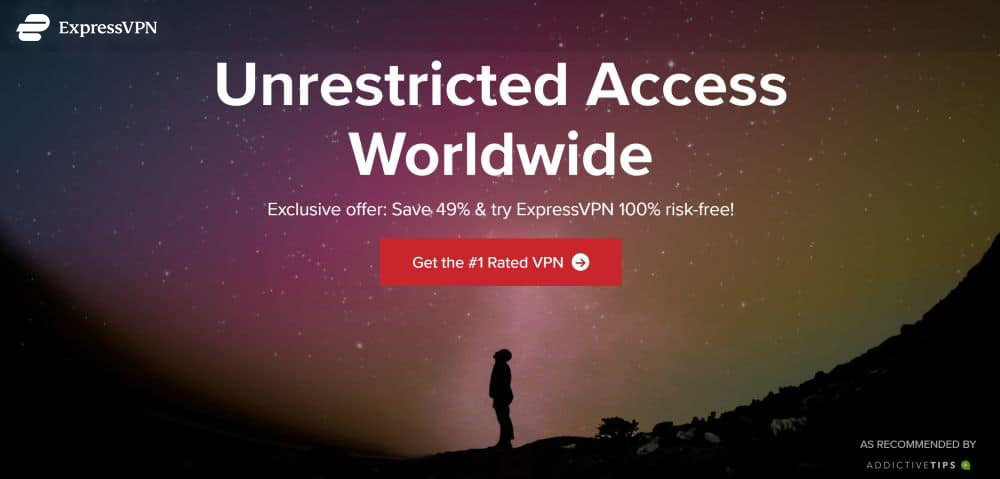 ExpressVPN runs a network of over 3,000 servers in 94 countries around the globe, each offering fast connections for incredible video streams and download speeds. This translates to an instantly appealing experience for users, as you won't have to wait for buffering screens or other delays while loading fresh content. ExpressVPN is also a trustworthy and reliable service that thousands of customers around the globe use on a daily basis. It's got speed, security, privacy, and usability, all the features you need for a Venezuelan VPN!
ExpressVPN's privacy features are always at work to keep you safe online. Data is protected with 256-bit AES encryption and backed by a zero-logging policy on traffic, DNS requests, and IP addresses. DNS leak protection and an automatic kill switch also deliver a reliable safety net in case of an accidental disconnect, both of which are crucial in the censorship-heavy atmosphere of Venezuela.
ExpressVPN is one of the few VPN services that actively offers connections inside of Venezuela. This means you can get a Venezuelan IP address while in the country or use a Venezuelan IP while or abroad with just a few clicks.
Read our full ExpressVPN review.
Pros
SPECIAL OFFER: 3 months free (49% off - link below)
Reliable and fast connections
Supports ALL devices
No logs for personal data
Great customer service via chat.
Cons
Expensive month-to-month plan.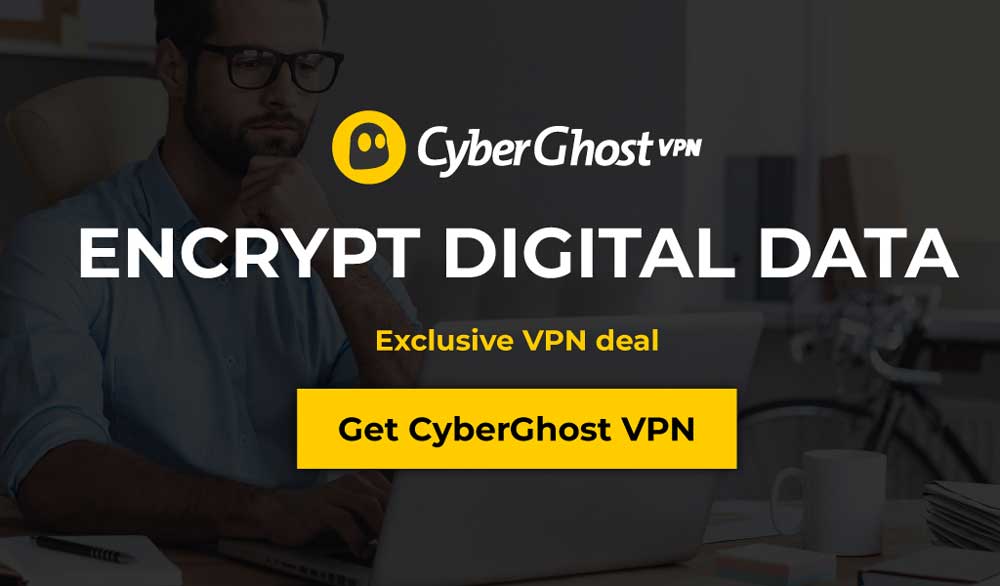 CyberGhost provides a trio of features every VPN user will appreciate: speed, security, and location variability. It's also one of the fastest and most reliable VPNs around. The service delivers great connection speeds no matter where you live, letting you connect to stream HD videos from Netflix, YouTube, Hulu, and more, all without buffering delays. CyberGhost accomplishes this thanks to a network of over 5,900 servers in 90 different countries. The service's mobile and desktop apps make it easy to connect and enjoy a secure internet experience on a variety of devices, including Windows, Mac, Linux, Android, and iOS.
This provider's foundation of privacy keeps you secure with 256-bit AES encryption on all data, a zero-logging policy on traffic, time stamps, and IP address, and both DNS leak protection and an automatic kill switch. All of these work together to hide your identity each time you connect and keep your data encrypted and secure so no one can see what you're viewing.
CyberGhost's network covers a wide range of regions, though it does not have servers inside of Venezuela. This means you can use the service from Venezuela, but you'll have to choose an IP address from another country.
Read our full CyberGhost review.
Pros
Unblocks US Netflix + BBC iPlayer
Compatible with TOR
GooglePlay users rating: 4.3/5.0
Zero logs and good privacy features
45-days money back guarantee.
Cons
Can't unblock some other streaming sites.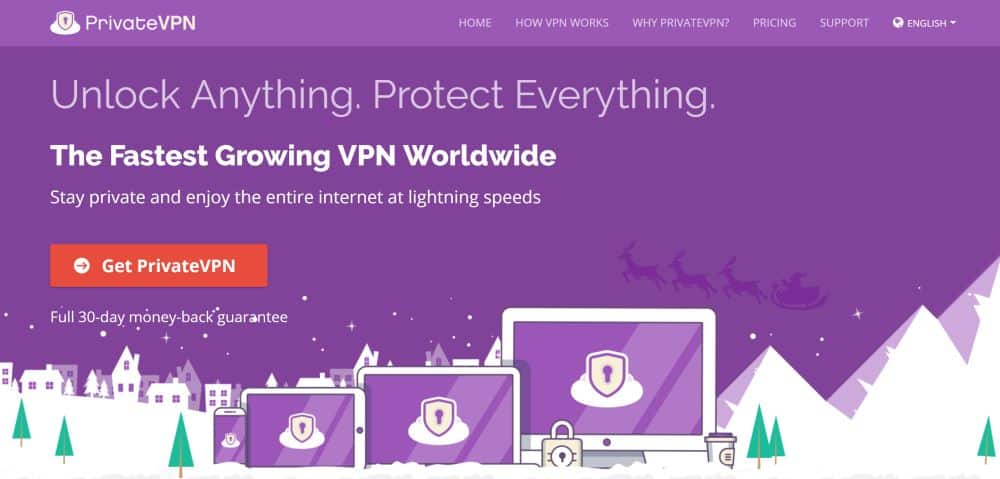 PrivateVPN delivers balanced performance that never sacrifices speed for security or vice versa. This allows you to stay secure anywhere in the world, including Venezuela, while surfing, streaming, downloading large files, checking social media, and much more. PrivateVPN works perfectly on smartphones, desktop PCs, and even Fire TV, all thanks to a lightweight and easy to use interface. It's a great choice for anyone who wants to use a VPN but doesn't want to struggle with a complicated interface.
PrivateVPN runs a strong network of 150 servers in 60+ countries, enough to deliver speed, security, and location variety regardless of your current location. PrivateVPN locks down data with 256-bit AES encryption, keeps your connection safe with an automatic kill switch and DNS leak protection and features a zero logging policy on all traffic, as well.
PrivateVPN does not currently offer server connections inside Venezuela, though the VPN works perfectly using IP addresses from other countries.
PureVPN is a full-featured VPN service that offers more than plain old encryption and online security. It's an all-in-one security suite that keeps your devices safe from online dangers without having to install separate pieces of software. With PureVPN you get anti-virus protection, malware shields, app blocking features, and DNS website filtering all wrapped into one. All you have to do is download the easy to use VPN software, choose the extra protections you'd like to turn on, and you're set!
There are also loads of useful privacy features that keep you safe and secure online. It starts with a zero-logging policy on traffic, an automatic kill switch, solid 256-bit AES encryption on all data, and DNS leak protection. These work alongside the company's self-owned network of 2,000+ servers in 140+ countries, providing a ton of options for fast, safe, and secure connections.
PureVPN offers a couple of server connections inside Venezuela, making it one of the few mainstream VPNs to do so. You can stay safe while in Venezuela while using a local IP address, unlock local content with ease, or choose a non-local IP to surf and stream the open and free internet. It's your choice!
Read our full PureVPN review.
Internet Censorship Concerns in Venezuela
In 2017, the Venezuelan government started actively censoring its national internet service, expanding online surveillance of citizens and visitors alike. Journalists pointed out the measures put into place were remarkably similar to the Great Firewall of China, which actively blocks hundreds of foreign websites.
Censorship in Venezuela is a growing concern, but the good news is that a reliable VPN can help you get around those restrictions. If you can't access content while in Venezuela, simply follow the guide below to unblock the internet and surf censorship-free.
How to Use a VPN to Unblock the Internet in Venezuela
Start by opening a web browser on your PC. Sign into your VPN account from here, then download the app for your operating system (Windows, Mac, Linux, iOS, Android, etc.). The VPN may redirect you to an app store for the download.
Now install the VPN on your device. Launch the software and sign in using your active VPN credentials. Most apps will automatically connect to a server as soon as you launch, which is fine for most purposes. You'll get the fastest connection this way, and you'll spend less time waiting and more time browsing.
When connecting to the internet using a VPN in Venezuela, it really doesn't matter which server location you choose. If your main focus is staying private and secure while surfing, go with the fastest server the VPN offers. If you need an IP address from a certain country to access geo-restricted videos or other content, you can choose a new server and switch whenever you like. The VPNs we recommended above all offer unlimited server switching, so there's no penalty for changing things around.
To ensure better security, it's a good idea to test your IP address to make sure the VPN doesn't have any IP leaks. This is an optional step, but it can be extraordinarily useful, especially if your VPN app wasn't installed correctly. It only takes a second, too!
While your VPN is connected to a server, open your web browser and visit ipleak.net. The page will load and run an IP address lookup. When it completes, you should see a box near the top that says "Your IP addresses". Just below that it should list a country that isn't the one you're currently sitting in. If you live in Venezuela but are connected to a server in Canada, the box will say "Canada", meaning you're safe and secure.
After you've completed these steps, you're free to use your new, secure VPN connection for anything you like. Don't forget to keep your VPN active at all times, otherwise you'll lose your privacy!
What Can You Do with a VPN in Venezuela?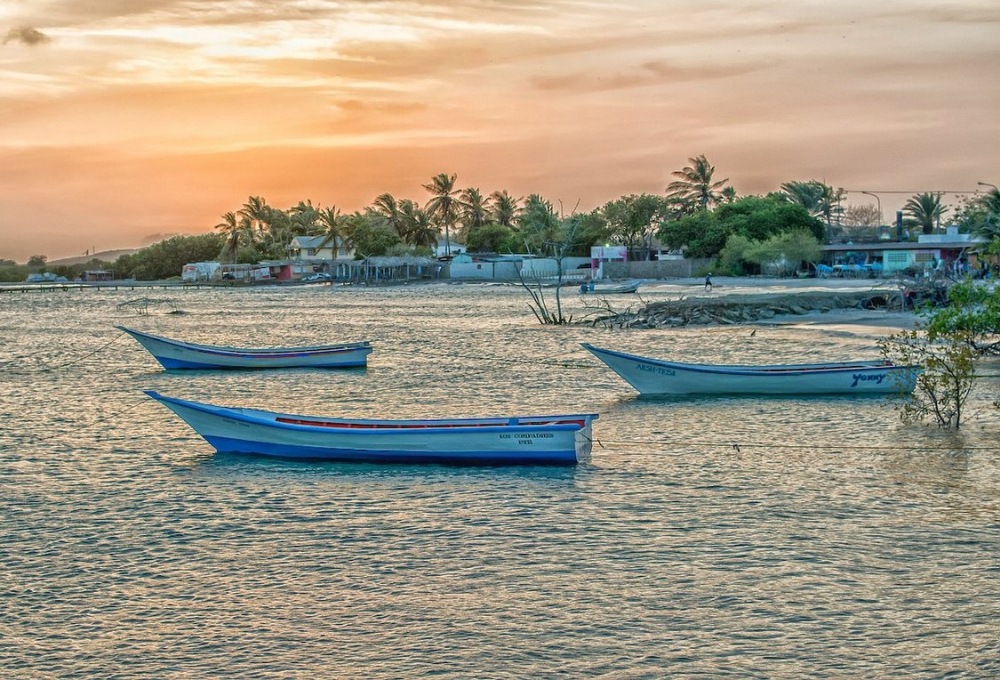 The short answer: just about anything you want! VPNs do more than just provide non-local IP addresses. They encrypt your data to keep your activity safe, lock down your identity so you stay invisible online, and provide unlimited access to geo-restricted content, all with just a couple of clicks. Below are some of our favorite benefits of using a good VPN for Venezuela.
VPNs Can Bypass Censorship Blocks
The internet is supposed to be free. Everyone except governments, ISPs, and certain corporations agrees on this. In some countries (including, in part, Venezuela) internet restrictions are put into place that block sites like Facebook, Twitter, and Wikipedia, along with VoIP services such as Skype and WhatsApp, preventing anyone inside the country from accessing them.
With a good VPN you can access all of these forbidden services and blocked websites with ease. All you have to do is open the software and connect to any server worldwide, then you'll have access. VPNs do this by encrypting your data to make it impossible to track or decipher, allowing your traffic to freely pass through ISP and government firewalls. You'll stay safely anonymous while doing this, too, making it even more secure than a proxy service.
You Can Watch Videos from Anywhere with a VPN
Have you ever gone to a service like Netflix or BBC iPlayer only to see that annoying "content unavailable in your area" message? Companies like these are required by law to check your IP address, note your location, and deliver only the movies and TV shows that are legally available in your country. If you're in a place like Venezuela, you might miss out on a ton of movies compared to your friends in Canada, the U.S., or the UK.
By using a VPN you can get around this restriction to let you watch videos from anywhere in the world. The combination of encryption and virtual IP addresses protects your identity and makes it appear as if you're located elsewhere. When it's time to watch TV shows from the U.S. or UK, all you need to do is get the right IP address using a VPN, then start streaming.
VPNs Stop Surveillance and Tracking
Every piece of data sent from your computer can be logged, stored, or even sold, all without your permission. This is a common practice in some countries and could be happening in Venezuela this very moment. You can protect yourself from this invasion of privacy by using a VPN to encrypt data as it leaves your device, making it anonymous and impossible to read.
What VPNs Can't Do
Even though VPNs do a lot of wonderful things, keep in mind they're not a one-stop solution for all of your internet woes. You should still exercise caution in censorship-heavy countries like Venezuela. Below are a few things to keep an eye on while using the internet in places like these.
Conclusion
Finding the best VPN for Venezuela isn't a difficult task, but there's a lot of information you need to digest before making your selection. With the guide above you'll be able to hunt down the top VPNs to keep your data secure no matter what, allowing you to surf, stream, and download in complete safety, all without lifting a finger.
Are you currently living in Venezuela, or do you plan to travel there soon? What are your biggest concerns when it comes to internet safety in the country? Leave us your thoughts in the comments below!