We are reader supported and may earn a commission when you buy through links on our site.
Learn more
Best VPN for Eritrea in 2021 to Fight Censorship and Speak Freely
Between sparse Internet infrastructure, heavy censorship, and extreme corruption, it's critical to know what the best VPN for Eritrea is if you live or travel there. In today's guide, we'll address all of these concerns and more, plus present the top VPN providers for securing your privacy online within the country's borders.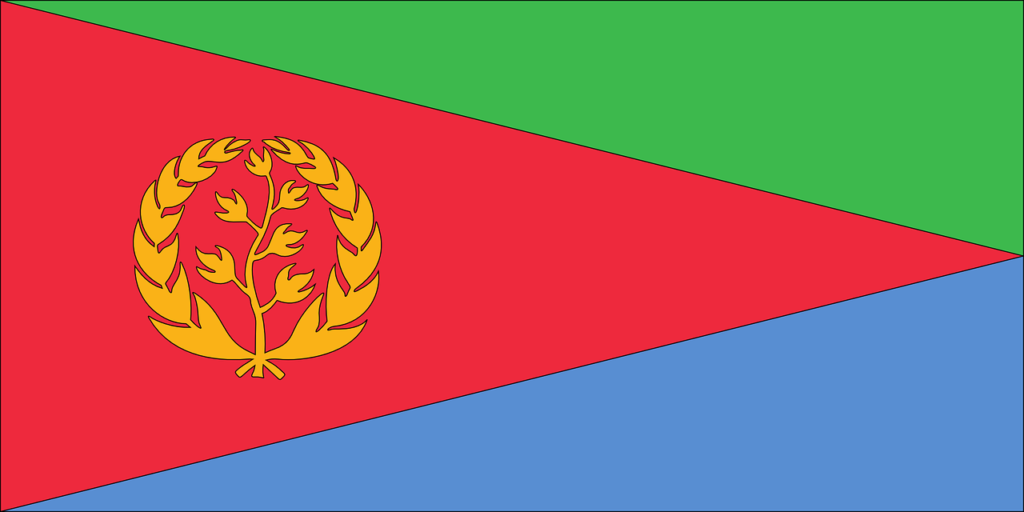 Eritrea has been called the "world's most censored country", topping even North Korea and China in censorship. While Internet access is so miniscule as to limit the need for active online censoring, it still exists in multiple forms. And with explosive Internet growth on the horizon, a crackdown is likely.
Eritreans face numerous threats to their right to privacy online, but these time-tested VPNs can help eliminate a wide array of issues:
NordVPN – Best VPN Eritrea – NordVPN leads the industry on security, and offers Eritreans reliable access to the free and open Internet. Dodge surveillance, censorship, and geoblocks with the world's most powerful encrypted network.
Surfshark – Extremely powerful VPN with an accessible user interface and pricing scheme. Unlimited simultaneous connections, anti-censorship methods, and malware blocking.
ExpressVPN – The fastest VPN just got faster with the rollout of Lightway encryption. Enjoy international Netflix catalogues with no buffering, and stay safe while downloading.
CyberGhost – Our pick for the most user-friendly VPN on the market, with plain-language security options even your grandmother can use effectively.
PrivateVPN – The power-user's VPN, with advanced encryption settings and a 100% self-owned network for total transparency over how your data is handled.
So if you're one of the growing number of people who need to access the Internet – do you need to get around firewalls censoring content or geo-blocks preventing you from streaming your favorite shows? Or, maybe you need to voice your opinion about the government online without fear of reprisal?
In any case, being able to do all of that may seem impossible, but with a VPN you can. In this article, we're going to show you how we selected a list of the best VPNs for Eritrea, how and why we chose them, and some advantages to using a VPN in the country.
30-days money back guarantee
Recommended VPN providers for Eritrea
If you're traveling to Eritrea with your own device, it is essential that you prepare before arrival. Internet access is provided entirely by one entity: the state-run EriTel. Given their history of oppression and censorship, this monopoly over connectivity makes it trivially easy for the Eritrean government to spy on you.
However, using a VPN will allow you to retain your privacy online. Here are the best 4 VPNs for boosting your cybersecurity in Eritrea: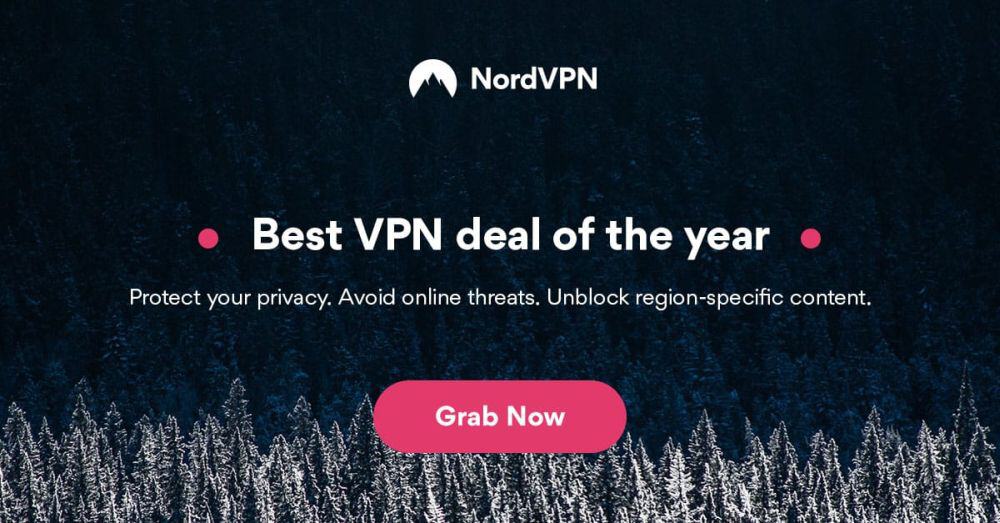 For VPN enthusiasts, NordVPN is a household name. That's because they've made their mark on the industry several times over with a range of incredible features. Chief among these is their expansive server network, which includes around 5,800 servers in 59 countries. A healthy portion of these servers are specially tuned to specific uses as well, ranging from anti-DDoS and obfuscation to multi-hop VPN, P2P, onion over VPN, and even static IP addresses. It almost goes without saying that this powerful network allows for fast and stable connections, since there's almost always another solid alternative if you're not happy with your current server–a necessity for Eritreans looking to gain reliable access to the free and open Internet.
Need more? How about 256-bit AES encryption (over OpenVPN, L2TP, PPTP, or SSTP), which is virtually uncrackable by any known means? There's also a sterling no-logging policy covering traffic, IP address, timestamps, bandwidth, browsing history–a guarantee which has been independently verified by a Big 4 auditing firm.
Available on all major operating systems (and even some niche ones), NordVPN combines its wealth of features into an attractive and intuitive software interface. The Windows, Mac, and Android versions go a step further, with optional security toggles collectively labeled "CyberSec", which can be activated to block ads and malware. No matter which device you use, you'll also enjoy kill switch and DNS leak protection to round out your VPN package.
Read our full NordVPN review.
Pros
Highly affordable plans
Extensive server park of over 5,400 different servers
2,048-bit SSL keys and DNS leak protection
Extra-secure Double VPN for data encryption
30-day money back guarantee.
Cons
Very little
Apps can be a bit cumbersome to use.

Surfshark offers pretty much everything Eritreans could hope for in a single package: powerful security, fast speeds, and low prices. The heart of its offering is its 256-AES-GCM encryption via OpenVPN, IKEv2/IPSec, and WireGuard protocols, offering an ideal balance of privacy and performance. You can connect to over 3200 servers in 65 countries, bypassing geoblocks and avoiding ISPs throttling and surveillance at once.
Surfshark prevents any of your data from leaking out, with IP/DNS/WebRTC leak protection, a kill switch, and a solid no-logging policy backed by RAM-only server infrastructure. It also protects you from yourself by blocking out malware links and ad tracking software before you have a chance to click on it.
And while Surfshark is already dirt cheap, you can actually share your subscription with a friend (or two) thanks to their allowance of unlimited simultaneous connections. This is an ideal proposition for cash-strapped Eritreans!
Pros
Unblock 15 international Netflix libraries, including the US and Japan
Unlimited server switching
Unlimited simultaneous connections–Protect your whole family!
VPN home jurisdiction in British Virgin Islands is ideal for privacy
Refund requests are simple and fast–no waiting or hassle.
Cons
Overall, not much to complain about
New-kid-on-the-block status may not instill same trust as larger providers.
Read our full Surfshark review.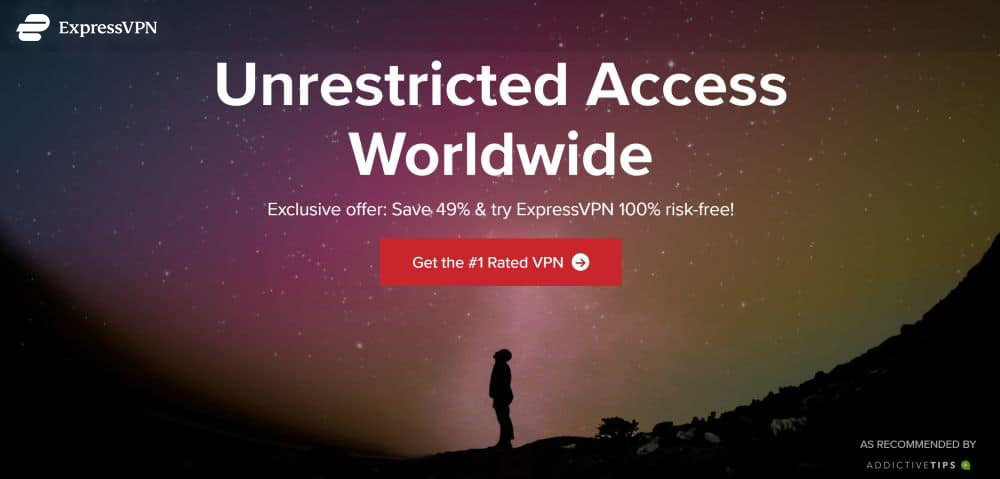 Among all the VPNs we've tested (and retested) over the years, ExpressVPN consistently comes in first for speed, as its name might imply. This is especially crucial in bandwidth-poor nations like Eritrea, where any extra slowdown is painful. Of course, speed alone is worth nothing if security isn't in place, so how does ExpressVPN stack up? With 256-bit AES encryption over a variety of protocols with OpenVPN as default, you'll enjoy the same level of Internet security trusted by the military, banks, governments, and other institutions dealing with sensitive information.
Underpinning it all is a robust server network, numbering 3,000+ nodes in 94 countries worldwide, giving you a wealth of options to tailor your VPN connection to your needs. If you're not happy with the performance of your current server, fire up the onboard speed test to help hone in on the optimal connection. Just want to encrypt the traffic for a specific app on your device, allowing the rest of your activity to run at full speed? Toggle on the handy split tunneling feature, which does just that. Rest easier with an automatic kill switch (desktop versions only) and DNS leak protection, which ensures that if your VPN connection isn't 100% secure for even a moment, none of your data slips out unencrypted.
Available for Windows, Mac OS, IOS, Chrome OS, Android, and even Windows phones, ExpressVPN's minimalist user interface is easy yet functional enough to appeal to both newbies and power users of VPNs. No matter which device you use, ExpressVPN guarantees never to record the metadata of your connection or activity within its comprehensive no-logging policy–a must-have assurance for anyone who takes their privacy seriously.
Read our full ExpressVPN review.
Pros
Unblocks US Netflix, BBC iPlayer, Hulu and Amazon Prime
Reliable and fast connections
Supports ALL devices
Strict no-logs policy
24/7 Live Chat.
Cons
Slightly more expensive than some other options.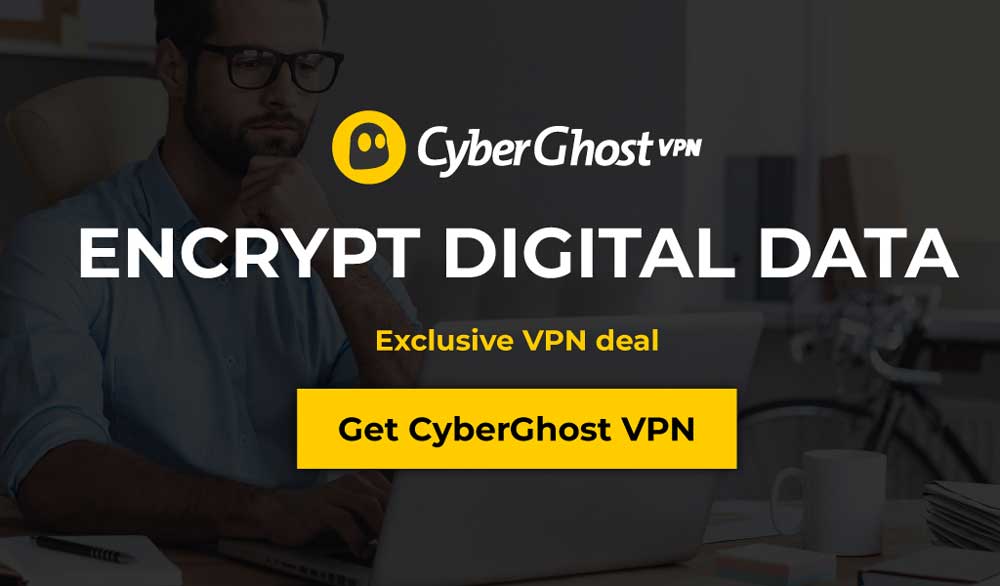 Another large provider, CyberGhost offers more than 6,300 servers in 89 countries. This allows for fast speeds, stable connections, and a wealth of options in choosing your IP address for purposes of bypassing geoblocks common in Eritrea.
Arguably their greatest selling point, however, is their user-friendliness. With a simple interface, you need zero technical know-how to use it, making it a fantastic choice for beginners. CyberGhost has a list of functions to pick from that include settings specifically geared toward surfing anonymously, unblocking basic websites, and choosing your VPN server. There are even more pre-set functions, allowing you to "pickup and go" with a single click.
Alongside ease-of-use, CyberGhost has great security in industry-standard 256-bit AES encryption, plus an automatic kill switch and DNS leak protection. CyberGhost also offers one of the very best no-logging policies you'll find anywhere; none of your metadata is ever recorded, and they even discard your email address after you're done signing up. For total anonymity, there's even the option to make cryptocurrency payments via BitPay. CyberGhost truly lives up to its name, allowing you to basically disappear from the Internet when you don't want your activity monitored or censored.
Read our full CyberGhost review.
Pros
Unblocks US Netflix in App
Affordable plans
Apps for ALL devices
Strict no-logs policy
Live chat support (24/7).
Cons
WebRTC IPv6 leak in macOS
Doesn't unblock all streaming services.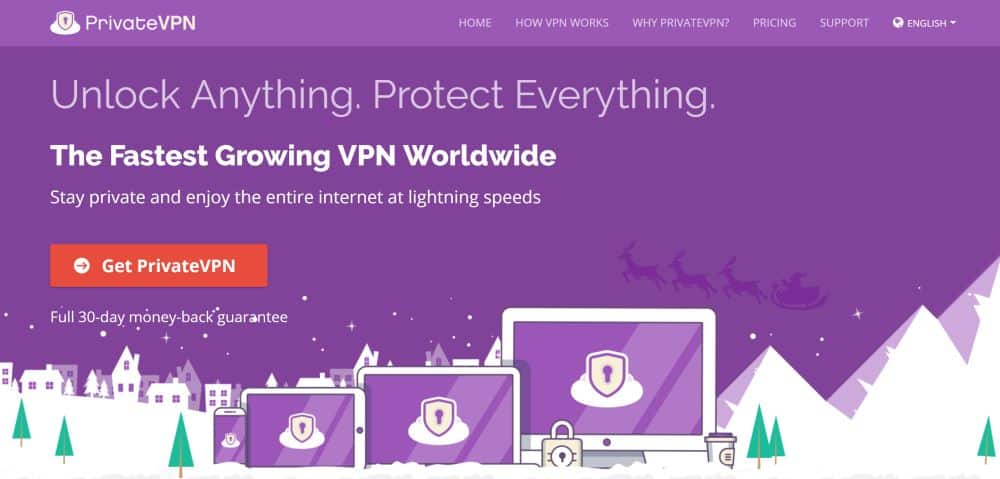 As its name suggests, PrivateVPN enables you to take complete control over your privacy online. By default, you'll connect to their network (numbering ~150 servers in 60+ countries) through a tunnel of 256-bit AES encryption–unbreakable even if you were to pool all the world's current computing power for a brute force attack. You have the option to step this down to 128 bits when you want a boost in speed, which might well be the case in bandwidth-poor countries like Eritrea. On the other hand, if you're facing harsh censorship measures, activate "stealth mode" to make your encrypted VPN traffic look like regular, unencrypted traffic. This is especially useful for breaking through VPN-blocking systems like the Great Firewall of China.
Whatever you use it for, you'll always enjoy a snappy connection thanks to its well-maintained network and lightweight software. Dedicated apps are available on Windows, Mac, iOS, and Android.
Read our full PrivateVPN review.
Benefits of Using a VPN in Eritrea
Protect your privacy
Everything you do online can be tracked, traced back to your IP address, and logged. This is common practice among ISPs. That information can be looked up at any time by the ISP, law enforcement, and government officials. By using a VPN, you use an IP address that is located elsewhere, hiding your identity in the process. Furthermore, any information that goes through this VPN is encrypted, securing it from prying eyes – and protecting your identity and location.
RELATED READING: Victim of identity theft? Start here to begin recovery
Beat geo-blocking and censorship
If you're trying to access content online that's unavailable in your country ("geo-blocking"), using a VPN can help you get around that. All you have to do is open your VPN app, select a VPN located in a country that isn't geo-blocked for what you want to view, and you're good to go.
For example, if you wanted to access Netflix, you would select a VPN located in the United States. Your IP address would now show that you're "located" in the U.S., removing the block and allowing you to stream problem-free. Of course, bandwidth restrictions in Eritrea make streaming difficult, but the point stands: even basic news outlets and social media are filtered out by Eritrean censorship methods. By connecting to the Internet through a VPN located outside of the organization's jurisdiction, you can view these sites freely (so long as the security guard breathing down your neck in an Internet cafe doesn't notice).
Access P2P networks
Using a VPN for P2P sharing can be especially useful in Eritrea. P2P networks allow you to send and receive files directly from another computer, without needing to route through a central server, leading to greater efficiency. While on its own, P2P servers can leave you vulnerable to hackers and other attacks, using a VPN alongside it can help you stay safe. That way, you can share potentially sensitive files directly to others without risk of leakage.
Prevent Internet throttling
There are many reasons for your Internet to be slower than normal. Let's explore a few of them:
Your ISP is experiencing lots of traffic – Much like roadways, Internet connections can encounter slowdowns and traffic jams. If a lot of people in the same region are using the Internet at the same time, they can max out the bandwidth, causing Internet speeds to go down. Given that most traffic within Eritrea is concentrated to a few major cities, and all of that traffic is handled by EriTel, you can count on this being the norm.
Jammed equipment – More commonly, your modem or router received more information than it could handle, making it slow down or freeze.
Your ISP is intentionally slowing things down – One reason is that some Internet subscriptions have a clause thrown in that allows your ISP to throttle your speed once you reach a certain data limit. Another reason is intentional – if you're viewing something that takes a lot of bandwidth, your ISP could throttle your speed so they can divert it elsewhere. What's more, EriTel regularly filters emails and other communications, further slowing down your connection.
By encrypting your traffic with a VPN, you prevent your ISP from seeing what you're doing – and that means they can't throttle your Internet.
Internet infrastructure in Eritrea
Eritrea has the least-developed telecommunications system in Africa. As of 2019, just 11% of the population has access to mobile Internet, while wired connections are virtually nonexistent throughout the country. Personal computers are almost equally rare, with the sole exception being the nation's capital, Asmara.
These dismal numbers are actually a marked improvement from previous years, as the national telecom EriTel pushed a major 3G rollout in 2014. Still, state-run monopolies are notoriously poor at allowing the competition necessary to expedite development and lowering of prices, and for now the Internet remains a luxury out of reach to most of Eritrea's population. Even where there is mobile coverage, the network is patchy at best, while daily power outages further cripple tech access.
Medieval censorship – a reality in Eritrea
Although community centers, digital libraries, and computers classes are entering communities, online access for most Eritreans is generally restricted to Internet cafes. Here, they can reserve blocks of time, usually anywhere from 30 minutes to 4 hours. However, speeds are incredibly slow at best and unusable at worst–even basic emails can take full minutes to send.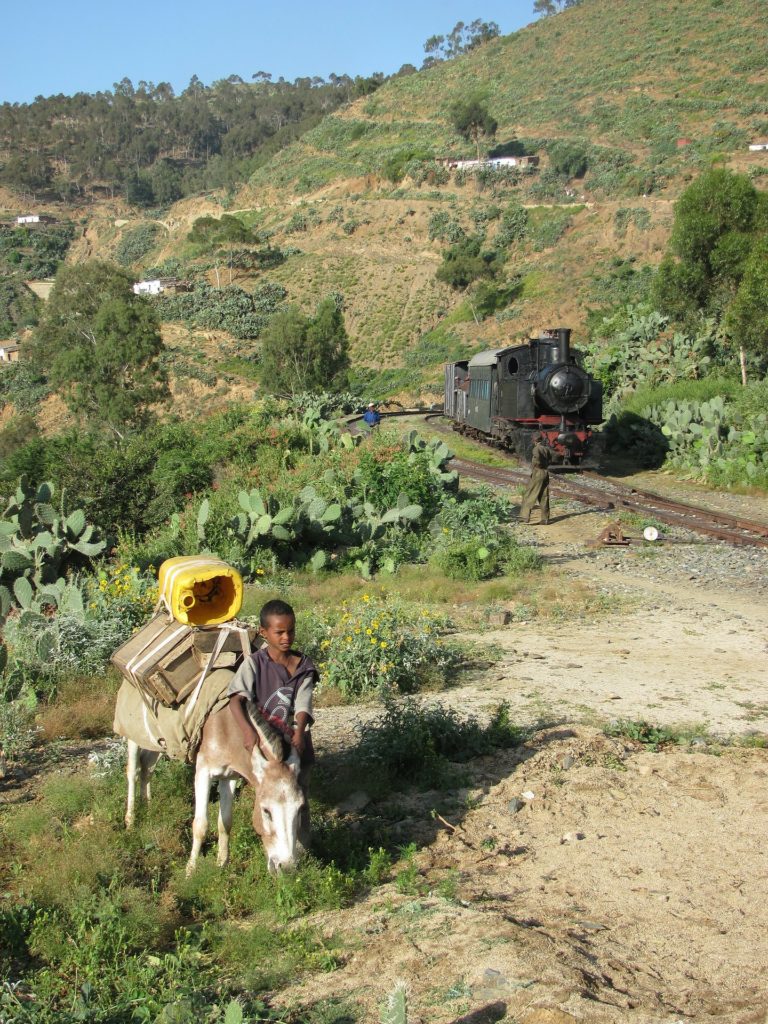 Here, security agents are posted, watching over computer-users' shoulders, leading to citizens self-censoring themselves from the websites they visit. If they don't, with security breathing down their necks, they may face consequences: being followed out of the café, interrogated, and hauled down to the police station. There have been harsher reprisals, including vanishing journalists.
Exacerbating the problem is the fact that foreigners can't buy SIM cards, while Eritreans must pay an expensive application fee to secure one. That means, if you bring a mobile device into the country, don't expect to be able to connect to mobile Internet with a local SIM. Instead, you'll either pay exorbitant roaming fees with your carrier, or run the risks involved in accessing the sparse public Wi-Fi.
In the latter case, it is essential that you take steps to secure your privacy by using a VPN. While a VPN won't stop security guards from looking over your shoulder, it will help you beat artificial throttling from EriTel, while blocking out all attempts by the government or hackers to snoop in on your activity. In the digital "wild west" that is Eritrea, any online protection you can get is a massive advantage.
Conclusion
Ultimately, Eritrea is not a great place for Internet goers. Between aggressive censorship, widespread corruption, poor Internet infrastructure, and a state-owned monopoly on all telecommunications, it'll be very difficult to even send an email without someone snooping into your business. Depending on the contents of your data requests, you could land into serious trouble with the law, as well.
While a VPN isn't a silver bullet in a country with as many connectivity issues as Eritrea, it is still the single best measure you can take to regain some control over your privacy. We've said it before, and we'll say it again: if you plan to travel to Eritrea with your own device, make sure to sign up for your VPN and install its software BEFORE embarking on your journey.
Do you live in Eritrea, or have you traveled there? What was your experience connecting to the Internet, with or without a VPN? Let us know your story in the comments below.