We are reader supported and may earn a commission when you buy through links on our site.
Learn more
Does a VPN Drain Battery?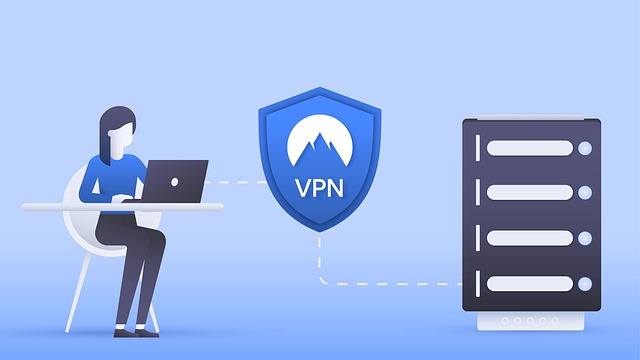 As technology integrates into a large portion of our lives, it's natural to seek more options to protect ourselves online and new ways to explore the internet. Over recent years, VPNs have become incredibly popular with general consumers as a way to keep their data protected and access online content. However, there are a number of concerns surrounding the use of VPNs such as: does a VPN drain battery? We'll discuss the ins and outs of VPNs and provide the best information on whether they drain the battery on your device.
30-days money back guarantee
What is a VPN?
In short, VPN stands for Virtual Private Network. This does exactly what it says — it provides the user with a private network to access the internet from. From protecting private data to streaming online content that is not accessible in a user's location, there are many reasons for installing a VPN and making the use out of its service.
How Does a VPN Work and What Can I Use it for?
To ensure that you're able to connect to a virtual private network, a VPN creates a connection to a PC, smartphone, tablet, or server through the internet that allows you to use that connection to browse online. Unlike open WIFI signals in public places, a VPN connection is much more secure as it's forming a connection between your device and a device on a more protected connection. However, this is not the only thing people use a VPN for. A VPN can also provide you with access to:
Will My Battery Die if I Use a VPN?
Understandably, it's natural to ask for a VPN drain battery, especially as it sounds as though it's performing a Herculean task. However, a VPN won't drain any battery than any other app you have on your phone/device.
What matters regarding battery consumption is the signal on your device. If you're using a weak signal, then a VPN will consume more power on your device than if it's running off of a strong 3/4/5G signal. This isn't simply the fact for VPNs. All apps will consume more battery if you're running them on weaker signals. Therefore, it's down to your signal provider rather than the apps themselves that are causing your battery to deplete.
Although a VPN should not use any more battery than a regular app, you should still turn it off when you're not using it as the background activity for many apps can drain the battery on your device very quickly.
How Do I Combat the Power Draining on My Device?
Other than ensuring the app is turned off when you're not using it, there are a few other ways to ensure your battery lasts while you're using a VPN.
The main method to get around a draining battery is to ensure you have a full power bank with you. A power bank is incredibly useful in general if you have a low battery and especially useful when you're looking to use a VPN while you're out.
Other ways to combat this is to use a VPN on a tablet instead of your phone if possible. Tablets have a much better battery life than most phones, meaning they're likely to last longer while you're using a VPN.
What VPNs Are Available to Download?
As VPNs are becoming increasingly more popular, there are a range of apps and services that allow you to create a VPN. Some of the VPNs you can check out for yourself include:
NordVPN
ExpressVPN
Surf Shark
Vyprvpn
CyberGhost
There are plenty of companies available that offer their clients VPN services. Think about your requirements, how frequently you want to use a VPN, what you want to use the service for, and how much you're willing to pay. All these factors will enable you to narrow down your choices and make the best decision for you possible.