How to download the Microsoft Teams APK file
Microsoft Teams is available for both desktop and mobile platforms. It has a dedicated Android app that users can download from the Google Play Store. The app is not geographically restricted so anyone, regardless of which country store they use, can install it.
If you want to install Microsoft Teams on an Android device, the easiest method is to install it from the Google Play Store where you can get auto-updates for the app. Unfortunately, the Google Play Store tends to have problems. If the Microsoft Teams app won't download or the Google Play Store app isn't working right, you can side-load Microsoft Teams on Android.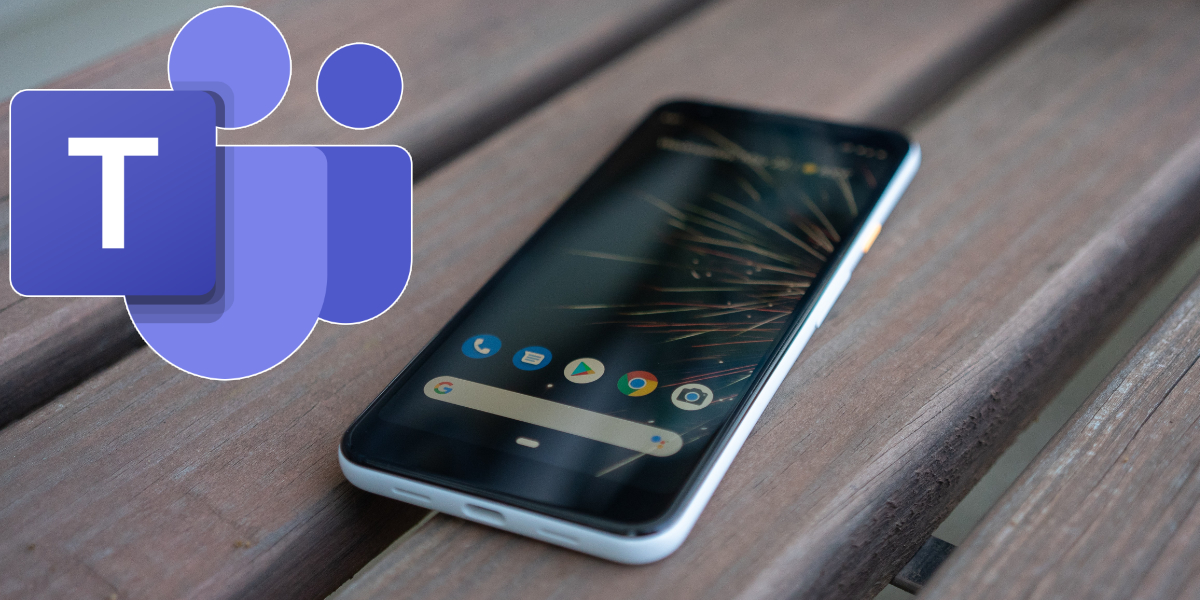 Microsoft Teams APK file
Microsoft Teams for Android can be sideloaded like any other Android app. In order to sideload the app, you need the APK file for it. Microsoft Teams does not make the APK file available to users.
Download Microsoft Teams APK file
To download the Microsoft Teams APK file, you need to use a service to do that job. There is no shortage of these services but it's important to use a service that won't tamper with the APK file.
Visit the Google Play Store page for Microsoft Teams.
Copy the URL to your clipboard.
Visit APK pure.
Click the search button at the top.
Paste the link to the Microsoft Teams Android app.
Press Enter.
Click Download APK.
Save the file to your desktop.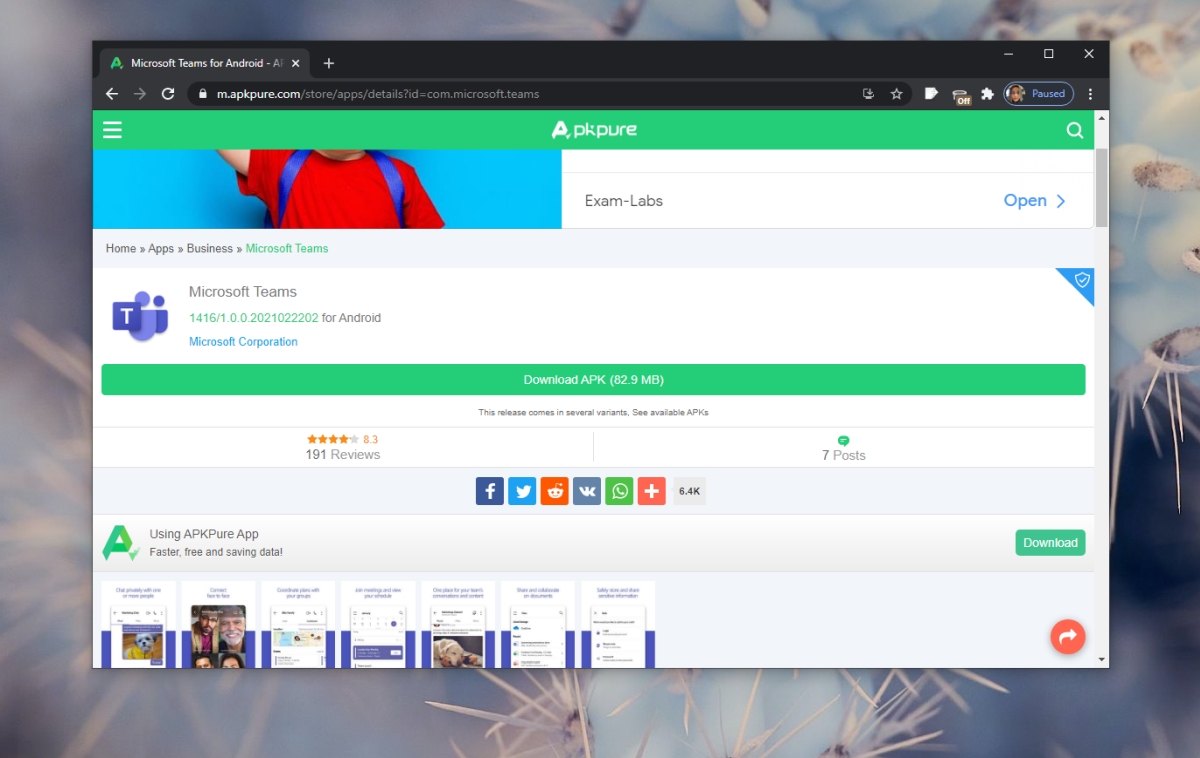 Install Microsoft Teams APK file
Now that you have the APK file, you can install it on your Android phone.
Connect the Android phone to your computer via a data cable.
Swipe down on the screen to open the notifications drawer.
Tap the Android device connection notification.
Tap it a second time.
From the menu, select File Transfer.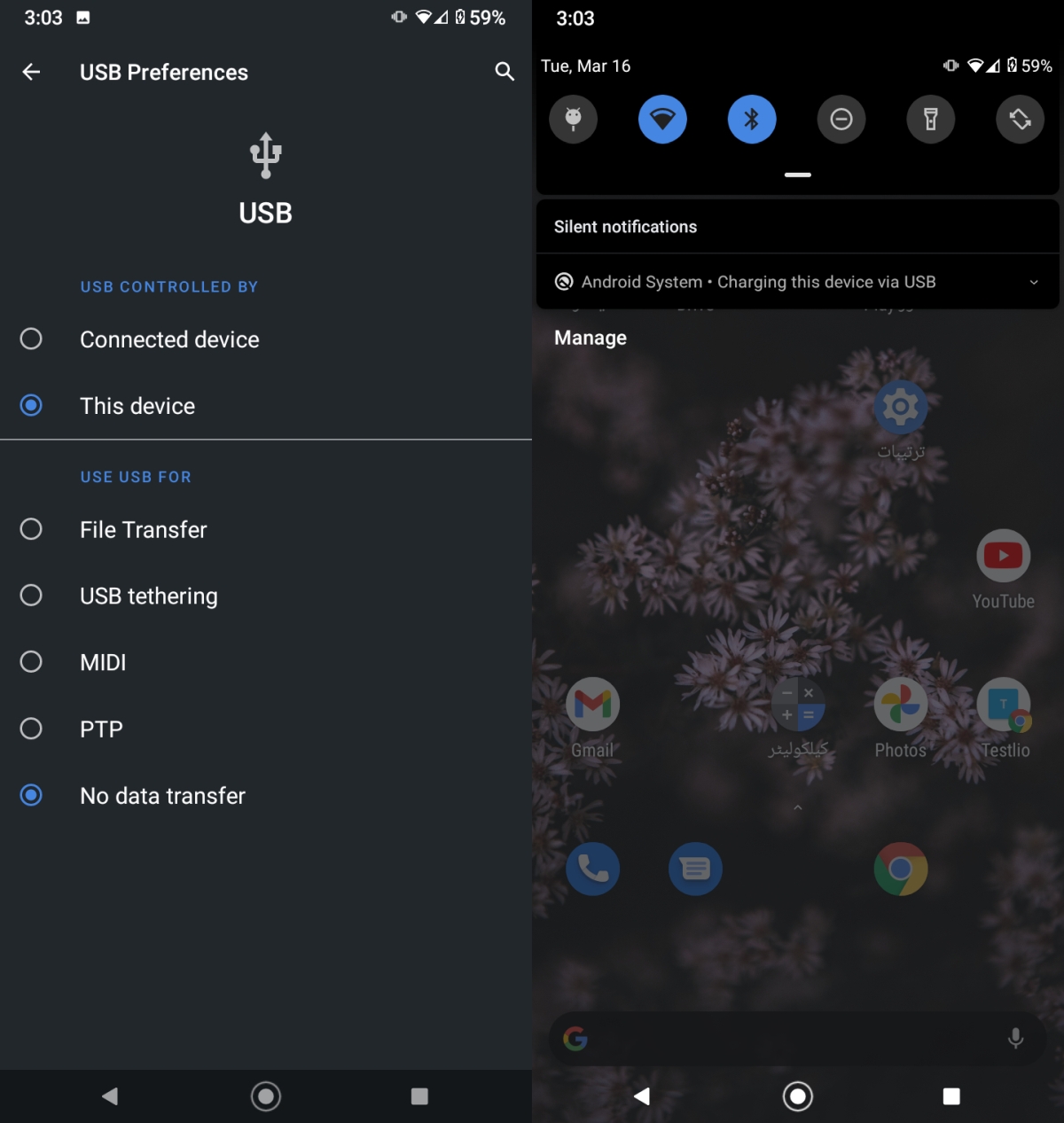 Open File Explorer on your desktop.
Go to This PC.
Open your Android phone's storage.
Copy and paste the APK file to the Downloads folder.
Disconnect the phone from the computer.
Open the Settings app on the Android phone.
Go to Storage>Files.
Open the Downloads folder.
Tap the Microsoft Teams APK file.
Select Install and allow the app to be installed.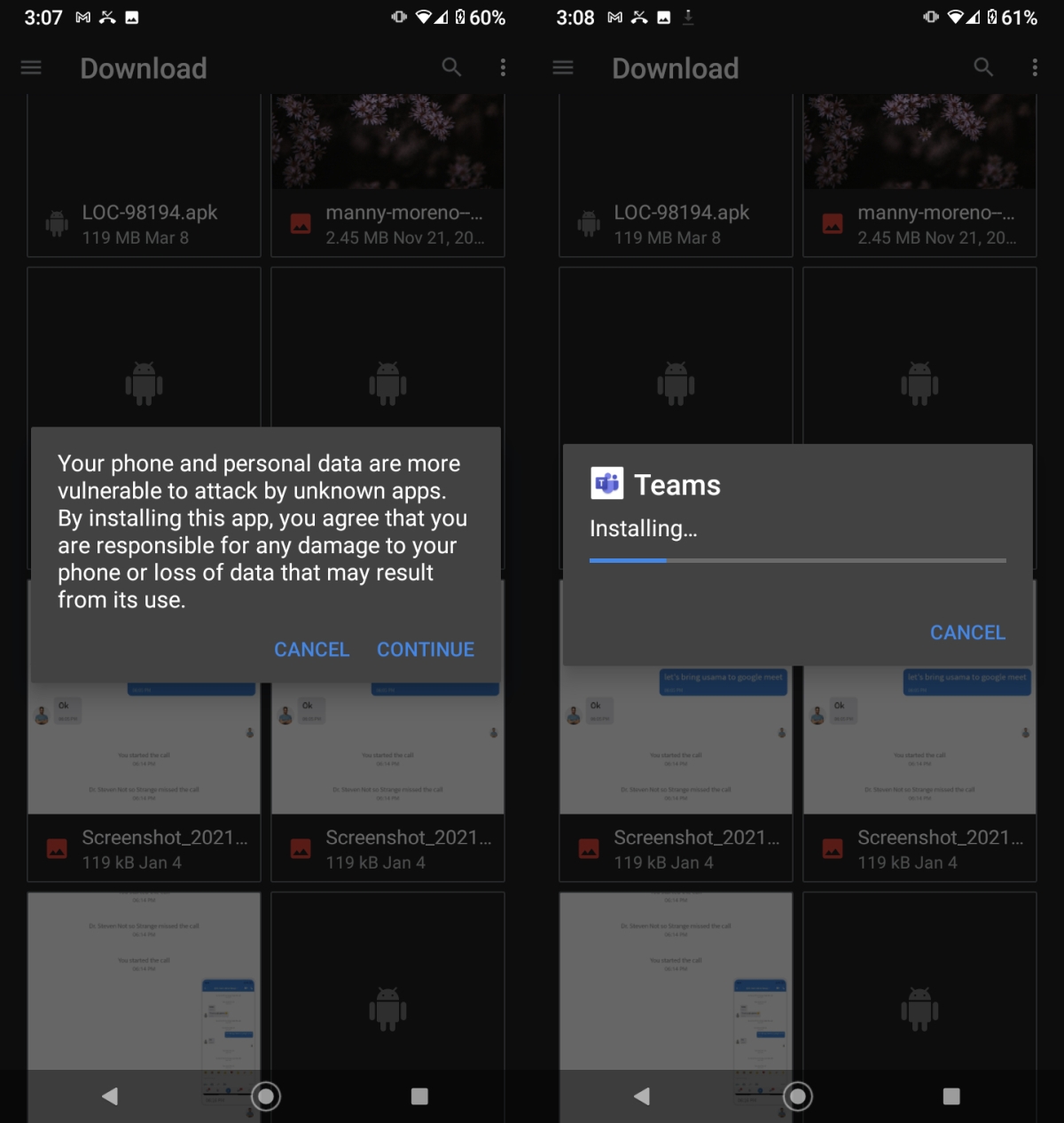 Conclusion
It is normally a good idea to stick to the Google Play Store whenever you have to download and install apps on an Android phone. The Google Play Store generally works well and the apps are guaranteed to be safe but on the rare occasion the store may be down, or you're restricted from using it, sideloading an app will work just fine.