We are reader supported and may earn a commission when you buy through links on our site.
Learn more
How to Get a Thai IP Address from Any Country
Whether you're a Thai citizen abroad, or an expat looking for an encrypted local Internet connection, you can get an IP address from Thailand with a VPN. It only takes choosing the right provider, which maintains secure proxy servers within the country. Today, we cover the top VPNs that do support spoofing a Thai IP, and show you how.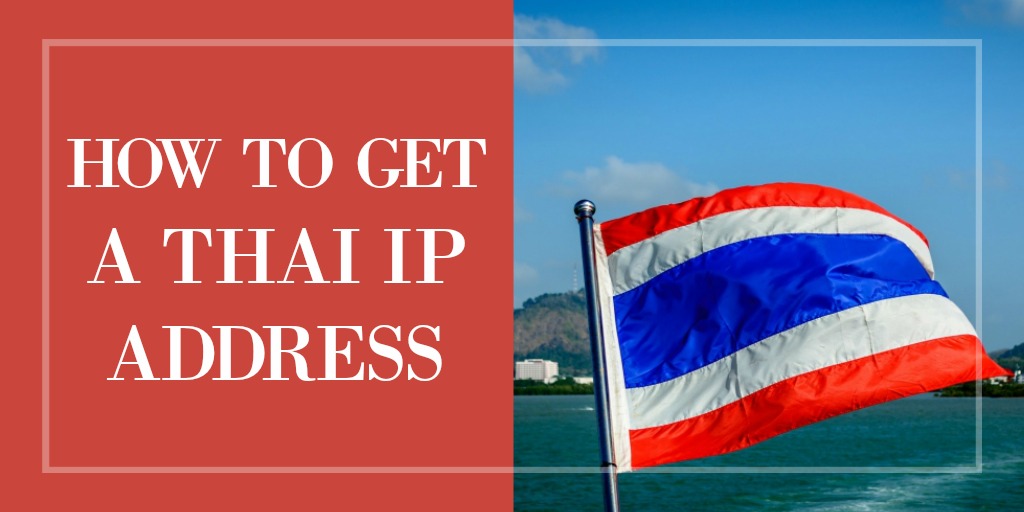 If you're looking for a Thai IP address to access videos, local news or live sports from Thailand, all you need to do is grab the right VPN and you're set. In fact, using methods like this, you can unlock IP addresses from anywhere in the world, opening up an entirely new realm of content to stream.
Spoofing an IP address from Thailand isn't hard, provided you have the right VPN:
NordVPN – Best for Thai Spoofing – NordVPN's extensive server network is the best tool for spoofing foreign IPs. Nab your Thai IP today, protected by unbreakable NordLynx encryption.
ExpressVPN – One of the fastest VPNs on the market, with a sizeable network and numerous failsafes for a truly secure connection.
CyberGhost – Stupidly huge network, with an attractive, intuitive interface anyone can use effectively.
It's frustrating to encounter region locks, geo-restriction barriers, and things like the Netflix proxy error, isn't it? All of these are caused by international content laws that prevent movies and TV shows from playing simultaneously worldwide. There are also numerous firewalls and regional censorship efforts that customize content based on location to contend with.
No matter what kind of location issues you encounter, a good VPN can save the day. Below we discuss the ins and outs of how to get a Thai IP address using the safest and most reliable method around, VPNs.
30-days money back guarantee
Choosing the best VPN for spoofing
There are a lot of benefits to using a VPN, more than just getting an IP address from Thailand or any other country. Most of this has to do with VPN services' security measures, everything from encryption to privacy policies and built-in app benefits. There's also the matter of speed, too, since a VPN is only as good as its server network.
It's a good idea to thoroughly research your VPN before taking the plunge. Making sense out of everything can be extremely time consuming, though. To help speed things along, we've provided some important evaluation criteria below, followed by recommended VPNs you can use for an IP address from Thailand.
Essential VPN features to consider
VPN companies go to great lengths to make sure their apps are easy to install and use. In most cases, you can connect to a server in Thailand with just a few clicks, then start surfing and browsing the internet in complete safety.
To get the best VPN for the job, all you need to do is prioritize the following features. These are the same criteria we used to choose the recommended VPNs in the next section below, as well, and they'll ensure you always have a fast, secure, and reliable VPN at your disposal.
Fast speeds – VPNs are usually slower than an unencrypted internet connection. Make sure your service compensates with a fast network.
Privacy and security – Stronger encryption means a better online experience.
Server network – In order to get a Thai IP address, your VPN has to have servers within the country.
Zero-logging policy – Your information can only stay secure if the VPN has a strict zero-logging policy.
Get a Thai IP address abroad with these reputable VPNs
Now it's time to jump in. Below are our recommended services we believe are the best VPNs to use for an IP address from Thailand. Each one is fast, secure, and reliable, making it perfect for everyday surfing, movie streaming, and more.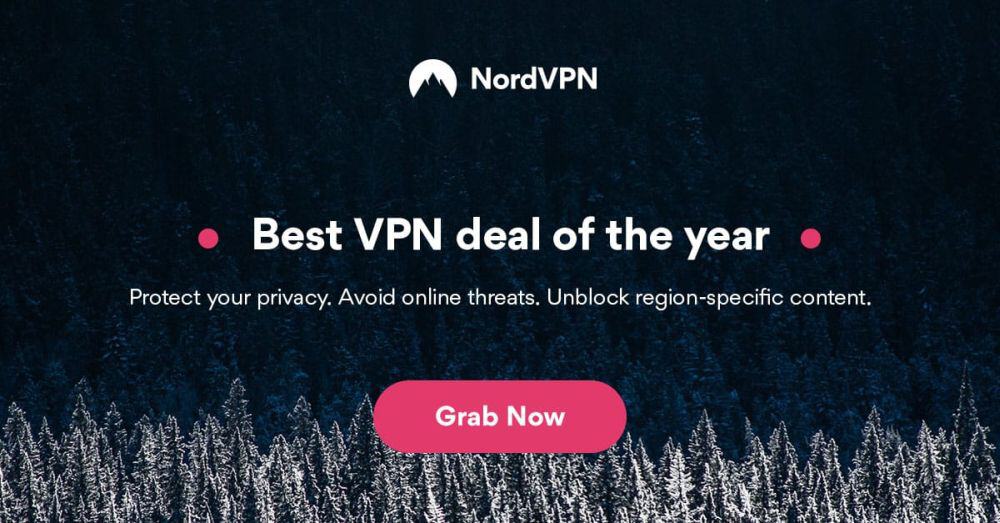 NordVPN is one of the most trusted VPN services for many years running. They guarantee peace of mind with full-featured privacy practices, while offering a seamless user experience thanks to incredibly fast servers. The end result is a VPN service that allows you to stay invisible without sacrificing performance.
One of the most enticing features of a NordVPN subscription is its proxy server network, currently sitting at over 5,500 servers in 58 countries. Included in this network is an array of specialty servers optimized to deliver various services, including double encryption, location obfuscation, dedicated IP addresses, and anti-DDoS.
The company maintains a thorough zero-logging policy that covers everything from bandwidth to time stamps, traffic to IP addresses (meaning your activity is never recorded or shared with third parties). Backing this is 256-bit AES encryption on all data, an automatic kill switch, DNS leak protection, and a host of customizable encryption features to keep you safe online.
Read our full NordVPN review.
Pros
Very affordable plans
Different IP addresses aervers
Allows up to 6 devices to be connected at once
"Double" data protection
Live chat support is available.
Cons
Sometimes slow in procesing refunds (but always do).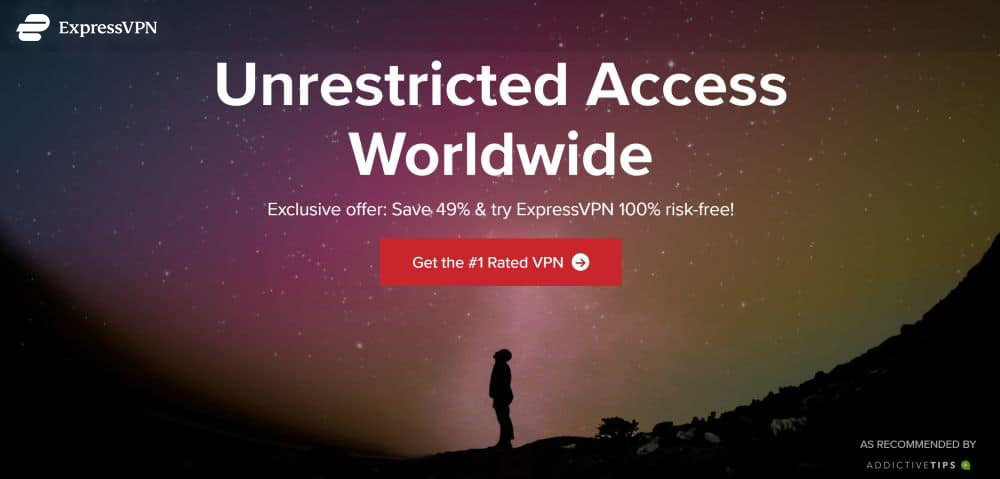 ExpressVPN consistently ranks as one of the most reliable, fastest, and best-liked VPNs on the market. The company delivers incredible download speeds without sacrificing privacy features, which creates an ideal environment for a private and safe internet. They do this while providing a network of over 3,000 servers in 94 different countries, ensuring no matter where you live, you'll have a lag free connection every time. There's even built-in speed test software to help you verify ratings and switch to a faster server.
ExpressVPN uses 256-bit AES encryption for protecting data, locking down information to keep prying eyes away. Data that passes through servers is also protected by a zero-logging policy that covers traffic, DNS requests, and IP addresses. Many of the provider's platform-specific apps come with DNS leak protection and an automatic kill switch, too, both of which are designed to keep your identity hidden should your internet connection suddenly disappear.
ExpressVPN offers multiple server locations in Thailand for fast access to a Thai IP address every time you connect.
Read our full ExpressVPN review.
Pros
Works with US Netflix, iPlayer, Hulu and other services
Superfast servers (minimal speed loss)
AES-256 encryption
Strict no-logging policy
24/7 Live Chat.
Cons
Month-to-month plan has high cost.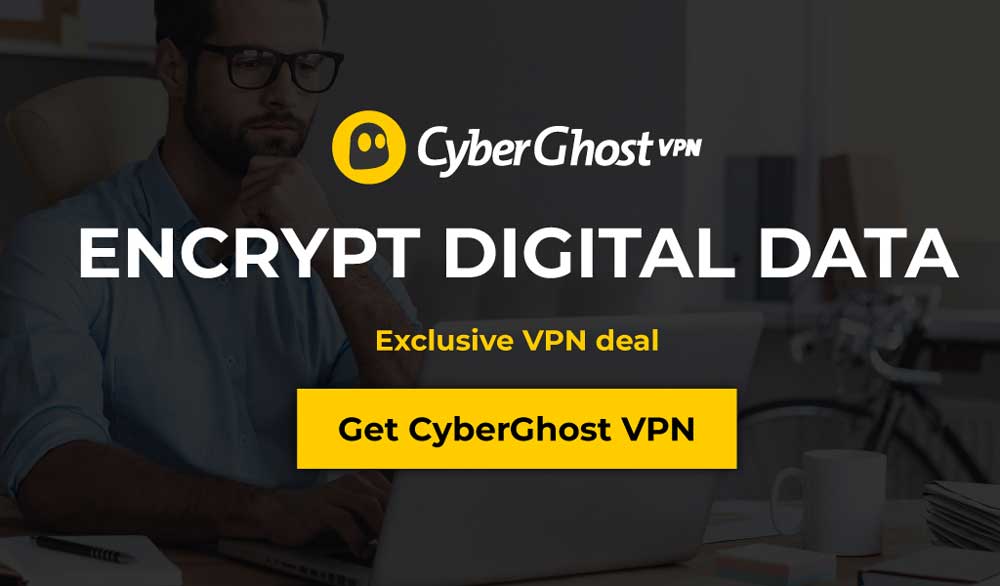 When you need the right mix of speed, ease of use, and strong security, CyberGhost is the way to go. The VPN service delivers the right features to keep you safe online, complete with fast connections and plenty of options for IP address around the world, including Thailand. CyberGhost users also have full and unlimited access to over 5,500 servers in 80 countries, and they get some of the best custom VPN apps on the market for a variety of platforms.
CyberGhost's privacy features are centered around 256-bit AES encryption on all data, as well as a zero-logging policy on traffic, time stamps, and IP address. DNS leak protection and an automatic kill switch come standard with the company's software to ensure no identifying information ever leaves your device, as well.
Read our full CyberGhost review.
Pros
SPECIAL OFFER: 79%OFF
3,600+ servers, 55+ countries
Located in Romania (out of 14 eyes)
Private: Strong no logs policy
24h support.
Cons
Can't unblock some popular streaming sites.
Activate Your Thai IP Address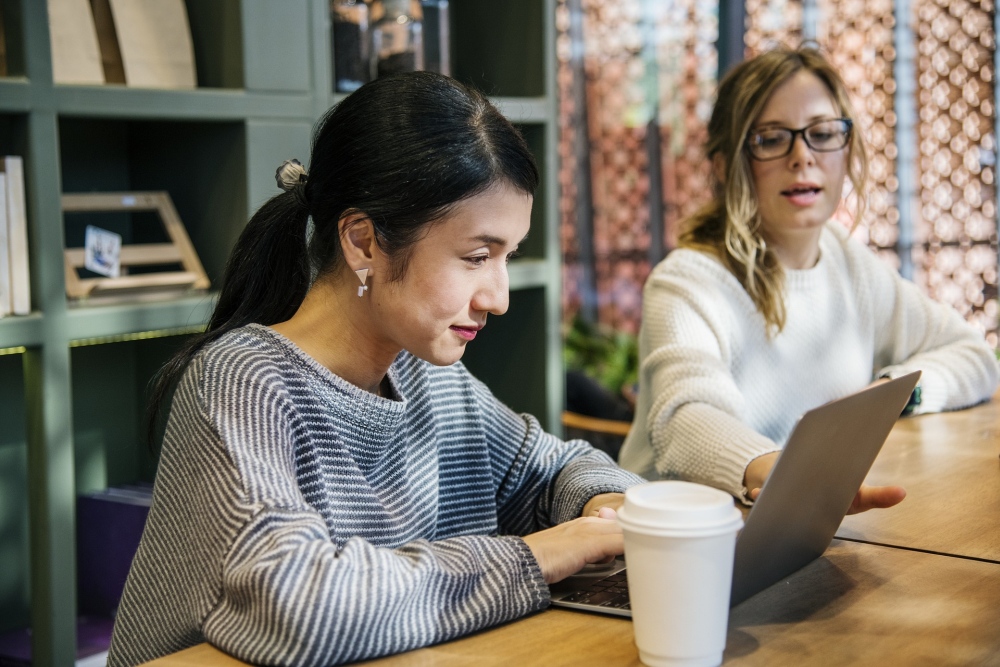 Believe it or not, the hard part is over. Now that you've got a reliable VPN on your device, the rest is a piece of cake. Once you've read over our recommended VPN services above and made a selection, follow the guide below to set up the VPN, connect to a Thai server for a Thai IP address, and use it to safely surf the web.
First, open a web browser on your PC and sign into your VPN account, then download the right app for your operating system (Windows, Mac, etc.). If you want to use the VPN on a mobile device, you may need to visit an app marketplace to download the app. Your VPN will provide instructions on how and where to obtain the correct software, in case you get lost.
Install the VPN app on your device. Launch the software and sign in using your VPN credentials and an active subscription. Most apps will automatically connect to the fastest server as soon as you launch. It most likely won't be in Thailand, so we'll need to switch servers in order to get a Thai IP address.
Open the server browser and find a connection in Thailand. You may need to manually browse a map to do this. Click the Thai server and connect. The VPN will resolve the connection after a few moments, during which you won't be able to access the web. Once it's complete, you'll be online and safely connected.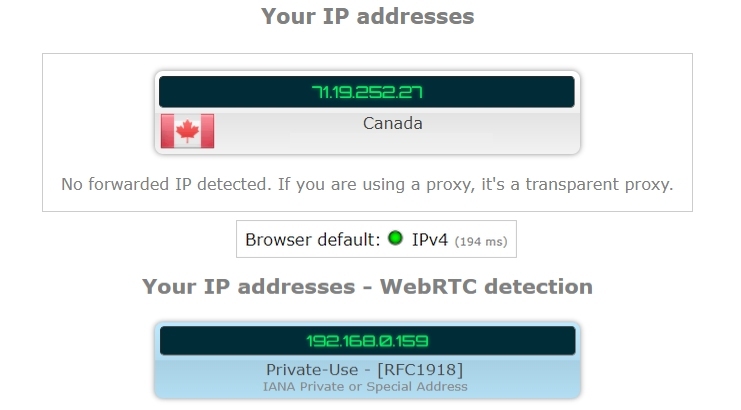 Now you should test your IP address to make sure you actually appear as if you're from Thailand. This is technically an optional step, but it's a good idea if you're new to VPNs or using a new service, as it helps make sure you stay safe and secure.
While your VPN is active and connected to a Thai server, open your web browser and visit ipleak.net. The page will load and automatically run an IP address lookup. When it completes, you should see a box near the top that says "Your IP addresses". Just below that it should show Thailand. If it does, that means you have a Thai IP address.
If the IP leak test shows your real location or any other country, you may need to reinstall your app, or contact the VPN service to resolve what's called an "IP leak error". Most users will be able to connect and enjoy without any issues, however.
After you've completed these steps, you're free to use your Thai IP address for anything you like. Each time you start your device make sure your VPN is active and connected to the right server, otherwise there's a chance you'll send some unencrypted data over the internet.
What's the Point of Using a Thai IP?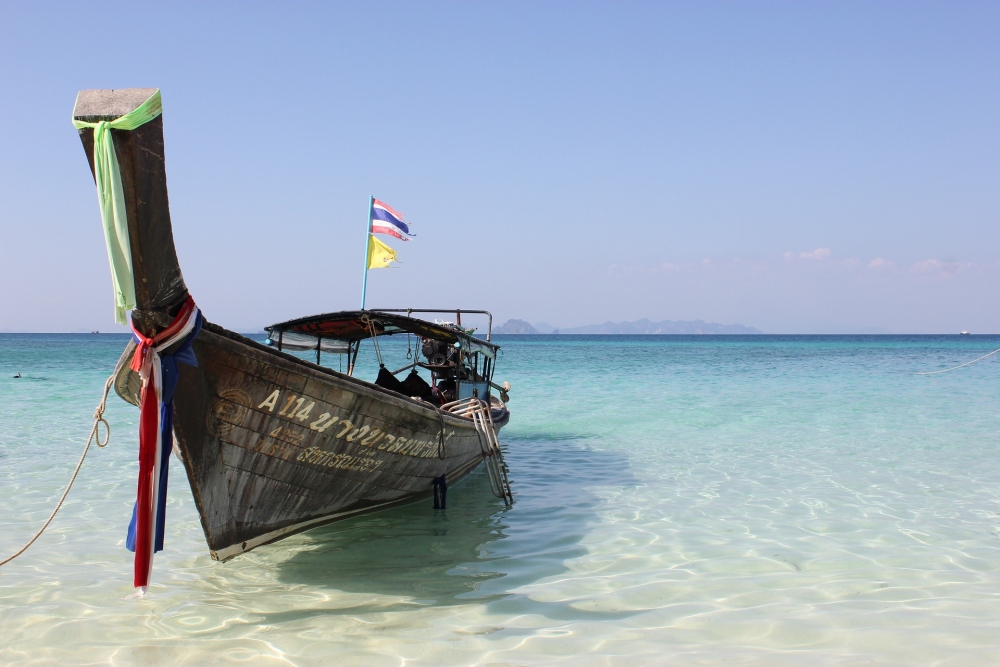 There are many methods you can use to get an IP address from Thailand, or any country in the world. Proxies and web-based services are some of the most common. Unfortunately, they can be slow and unreliable, and they're also known to be packed with viruses and malware. With a VPN, you can be sure your data is secured every moment you're connected. Other options simply can't give you this protection.
But, why go for a Thai IP at all? Well, there are numerous reasons, including:
Watch Videos from Thailand with a VPN
Services like Netflix, Hulu, BBC iPlayer, and YouTube actively alter which videos you can stream based on your location. If you sign in with a UK or Canada IP address, for example, you'll be shown UK or Canadian movies, that's it. International content laws prevent globalized content distribution, but with the right VPN, you can cut through these issues and stream anything from anywhere, including movies and TV shows from Thailand.
VPNs avoid geo-restrictions by deploying encryption and virtual IP addresses, the combination of which protects your identity and makes it appear as if you're located elsewhere. Want to watch TV shows or live sports from Thailand? Get a Thai IP address using a VPN, visit a site, and let the streams begin.
VPNs Can Bypass Censorship Blocks
Keeping the internet open and free is incredibly important, especially in our age of privacy violations and net neutrality laws. Local governments and ISPs around the world are able to control what users can and cannot see, blocking sites like Facebook, Twitter, and Wikipedia, and preventing access to communication tools like Skype and WhatsApp. This severely restricts what you can do on the internet. If you cross a border and enter one of these countries, you may find yourself censored on all sides.
With a reliable VPN you can switch to a Thai IP address, and with an encrypted connection access the free and open web from anywhere, no restrictions implied. VPNs encrypt your data to make it impossible to decipher, which allows them to pass through firewalls with ease. Neither ISPs nor government agencies can tell what service you're trying to access, who you are, or where you're located. You can slip through censorship firewalls as if they weren't even there.
Use a VPN to Access Home Accounts
If you live or work in Thailand, you probably have bank accounts, credit cards, and other services that are based inside the country's borders. If you try accessing these from another area, you may find your connection blocked. It's a simple security measure used to keep your identity safe, but it can be annoying when you're traveling. VPNs can fix this problem in an instant. All you have to do is launch the app, sign in, choose a Thai IP address, then access your accounts as you normally would.
VPNs Offer Business Security for Digital Nomads
Thailand is a particularly hot temporary residence for digital nomads, who often cross over the borders to neighboring countries for leisure, business and to renew their visas via "border runs". No matter where your wanderings take you, maintaining a Thai IP address will allow you to maintain control over your internet connection. This offers a level of predictability for online businesses with home bases in Thailand.
Conclusion
It's surprisingly easy to get a Thai IP address, isn't it? Proxies can do the trick in a pinch, but the best way to access content safely and securely through a Thai IP is to grab a reliable VPN. VPNs do everything they can to keep your data locked down tight each time you connect to the internet. You can surf and stream in complete privacy, never worrying about your online identity again.
Are you a resident of Thailand or a digital nomad? What will you use your Thai IP address for? Tell us your story in the comments below.