We are reader supported and may earn a commission when you buy through links on our site.
Learn more
How to Get a Panama IP Address from Anywhere Using a VPN
Yes, it's possible to get a Panamanian IP address abroad, but you need to make sure you do it on a connection secured by VPN encryption. Otherwise, it's simple for governments, ISPs, hackers, and copyright trolls to track your activity online. Use any of our top VPNs to spoof into Panama in just a few easy steps.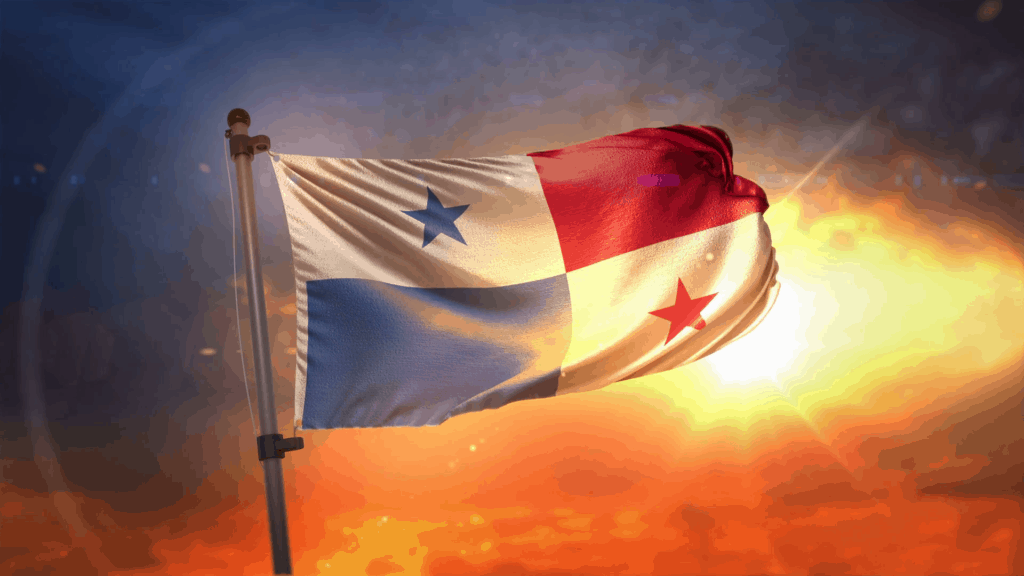 Panama is the birthplace of the Panama hat. It's also the first Central American country to adopt the US dollar as a national currency. But, more interesting for our readers, Panama offers a connection to the internet that is inherently more privacy-friendly than most major nations.
Want to spoof into the privacy haven of Panama? You can do it securely with these VPNs:
NordVPN – Best Panamanian Spoofer – NordVPN's home base is in Panama, giving them exceptional control over their privacy policies while exempting them from compromising data retention laws. Spoof all across the world with the best server network in the industry.
ExpressVPN – Overall the best choice for top VPN speeds, with a well-maintained network and super-fast Lightway encryption.
CyberGhost – Absolutely huge server network, great logging policy, and one of the most user-friendly interfaces we've seen.
PrivateVPN – Not to be underestimated, this provider owns its entire server network, shielding you from third-party spying and backdoors.
Today, we'll discuss just why that is, and why many internet users prefer to use a Panamanian IP address to surf the web (and why you might benefit from doing the same). You'll also learn how to change your IP to any country using a VPN, and why this has advantages over popular proxy services. But first, we'll give you the goods you came for: our top-recommended VPN providers for getting an IP address from Panama.
30-days money back guarantee
What to look for in a VPN
Some VPN features are more important than others. If you're looking to get a Panamanian IP, pay special attention to the following.
Best VPNs to get a Panamanian IP address
Now that we've laid out the features to look for when selecting a provider, let's look at the top four VPNs for getting a Panamanian IP address: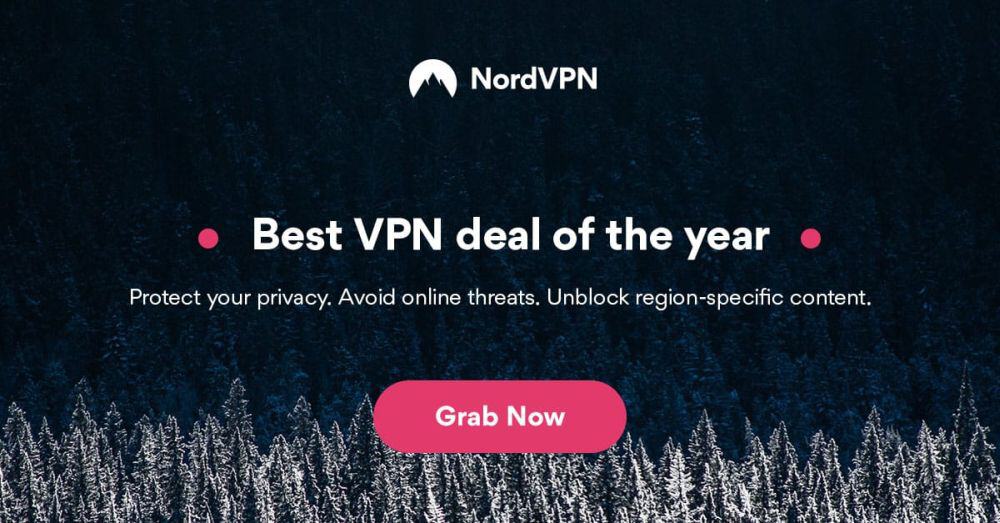 NordVPN is a service that prioritizes security. If you want to know your data and identity are protected while using your Panamanian VPN, NordVPN may be what you're looking for. Its 256-bit AES encryption is extremely tough to crack (it would take a supercomputer millions of years to break the average 256-bit AES key). Also central to NordVPN's offering is its incredible network, numbering over 5,500 servers in 59 countries.
NordVPN also has several cyber security add-ons. One is an ad and malware blocker that protects you from viruses and third parties out to harvest your data. Another is a built-in kill switch that turns your internet connection off if your VPN stops working to prevent data leaks. There's also a DNS leak test that helps make sure your ISP (Internet Service Provider) isn't seeing what you do on the web.
In addition to all these features, NordVPN is excellent for gaming, streaming and downloading. It's P2P friendly, meaning you can use a Panama-based IP with torrent clients and P2P kodi add-ons. NordVPN's apps have a user-friendly interface, which makes it easy to access any features you need regardless of your IT skill level. There's even a handy graphical map that helps you pick the servers you need visually. Last but not least, there's 24/7 customer support, with most tickets getting resolved in a matter of hours.
One cool detail is that the holding company is actually based in Panama, meaning you'll be getting an IP in the same country NordVPN is headquartered in. This means that it's that much harder to get any of your online data and adds another layer security to your online activities.
Read our full NordVPN review.
Pros
Very affordable plans
Extensive server park of over 5,400 different servers
Torrenting/P2P explicitly allowed
Retains no metadata of your browsing
Live Chat Support.
Cons
Very little
Apps can sometime be slow to connect.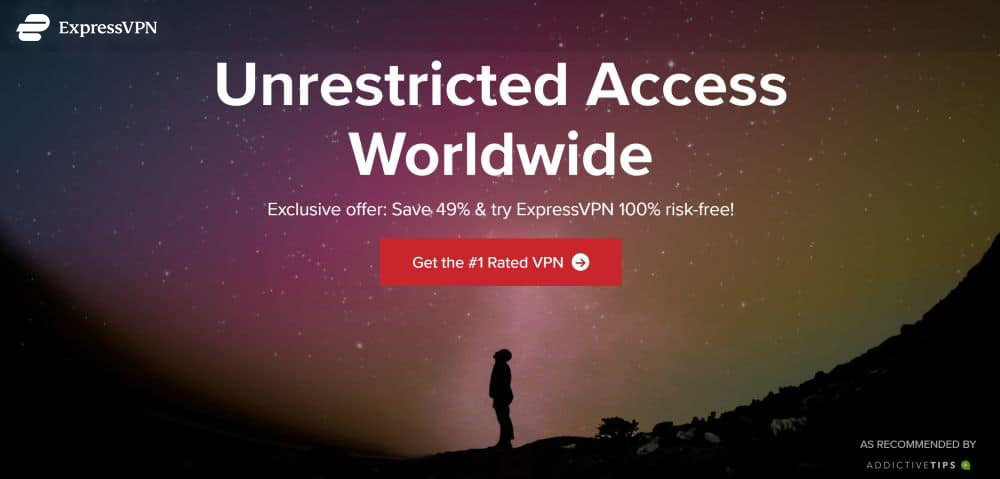 ExpressVPN is a solid choice for anyone who wants to get a Panamanian IP. With 3,000+ proxy servers in 94 countries, including Panama, connections are lightning-fast, and latencies – low. You're unlikely to feel much if any slowdown, which is rare for a VPN. Getting started with ExpressVPN is fast, too, thanks to lightweight apps that work on virtually all devices – from routers to tablets to desktop computers – and take minutes to install. As an added bonus, there are absolutely no speed, bandwidth or service switch restrictions, and users can connect up to 3 devices simultaneously.
Security is another strong suit. With a Panamanian IP, you can choose from 2 OpenVPN protocols – UDP and TCP – as well as IKEv2 IPSec, which is excellent for mobile devices. Add these encryption standards to Panama's fair data protection laws, and you get a very strong level of data protection – but that's not all. ExpressVPN has an excellent zero-logging policy, with absolutely no records of traffic, DNS requests, IP addresses and browsing history. The holding company is based in the British Virgin Islands – another neutral territory – and exempt from the Five, Nine and Fourteen Eyes surveillance agreements between major governments.
Read our full ExpressVPN review.
Pros
Unblocks Netflix and other streaming sites
Reliable and fast connections
Supports ALL devices
No logs for personal data
Great customer service via chat.
Cons
Expensive month-to-month plan.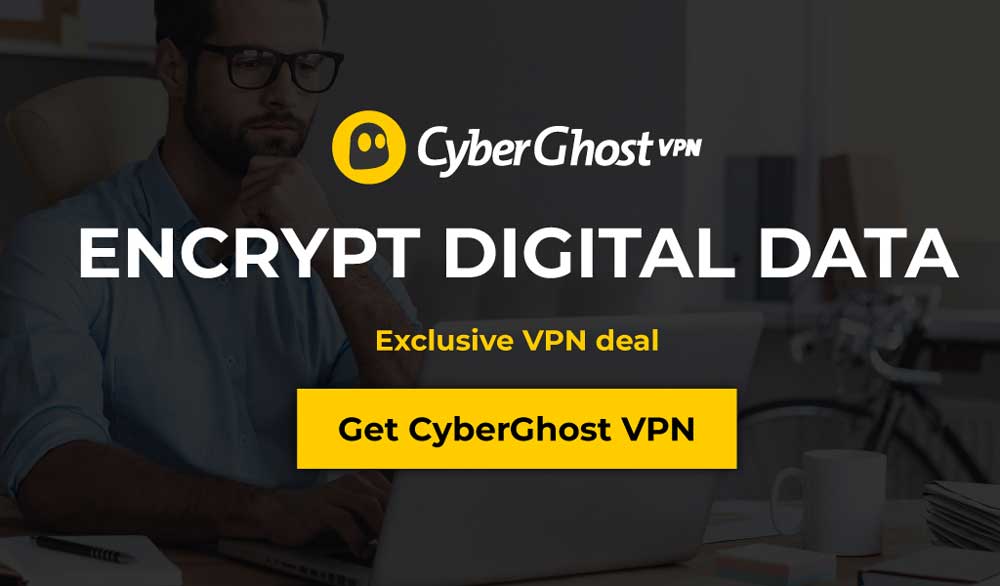 CyberGhost is our #1 recommendation for beginner-level users, or more advanced users who want a simple, straightforward way to get a Panamanian IP. The service comes with a selection of lightweight, easy-to-install apps for most devices. The full list includes iOS and Android mobile devices; macOS, Windows and Linux desktops; PlayStation and Xbox consoles; SmartTVs and routers. The apps themselves are easy to use thanks to their colorful, minimalist displays and a selection of simple configuration profiles. Once logged in, you can simply choose one of 6 configurations – like "unblock streaming" and "surf anonymously" – and start using the internet with encryption and a Panama-based IP.
Just don't assume that CyberGhost is weak on features because it's easy to use. The service uses 256-bit AES encryption, which would take a supercomputer millions of years to crack. It has a suite of add-on features that help you block ads, malicious websites and online tracking; compress your data; get a speed boost when you need low latencies and high speeds. Most importantly, CyberGhost is strong on fundamentals. It's got 5,900 servers in 90 countries; an immaculate logging policy that keeps virtually no records, not even your e-mail; no limits on speed, bandwidth or server switches. Between these features and top-level ease of use, CyberGhost is suitable for users of all levels, but newbies especially.
Read our full CyberGhost review.
Pros
LOW PRICE: 6 EXTRA free months (79% off - link below)
3,600+ servers, 55+ countries
7 simultaneous connections
Zero logs and good privacy features
Reliable and knowledgeable 24/7 live chat support.
Cons
Doesn't unblock all streaming services.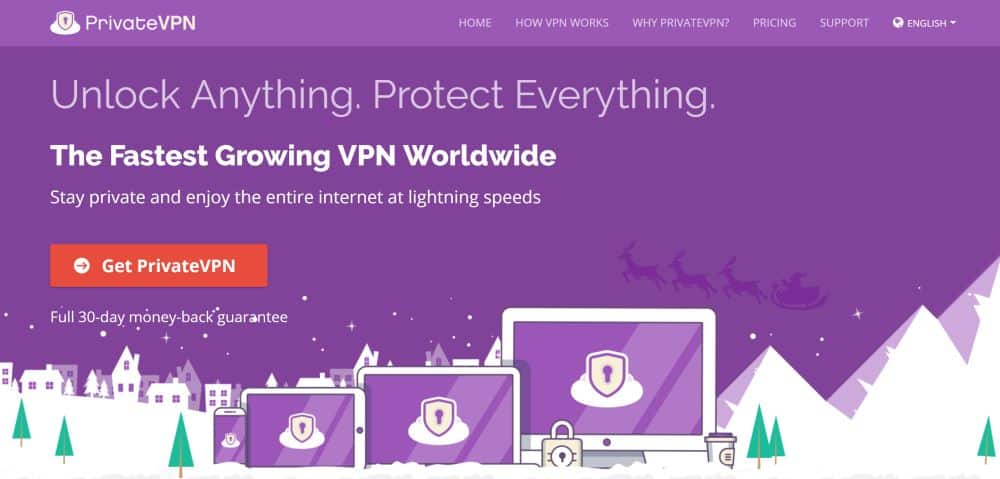 PrivateVPN is a popular choice for users who want an "all-inclusive service". With 150+ servers in 60+ countries, you can easily get an IP from Panama and dozens of other countries. The service is compatible with all device types – and there's a free remote setup service included in PrivateVPN's core price. The encryption standard used is 2048-bit AES-256: one of the toughest cryptography protocols available today. Bandwidth, speed and servers are all unlimited no matter which membership option you go for – and there's more, too.
PrivateVPN's users get up to 6 simultaneous connections. You can use the service to connect your office desktop, home desktop, tablet, smartphone and video game console – and still have a connection left over to share with another household member. The service has a solid zero-logging policy that keeps virtually none of your information. It's also friendly towards P2P users (including torrenters): a relative rarity in the world of VPNs.
The main reason to get a Panamanian IP
There are two main reasons to get a Panamanian IP:
Security against snooping
Virtually all English-speaking countries – Australia, England, New Zealand, Canada and the UK – are part of the 14 Eyes surveillance agreement. So are many other Western nations, like France and Germany. Other countries (like Israel and Hong Kong) aren't formally part of the program, but are reported to be unofficial members. All these countries, and many others, monitor what users do online, then share this information. Non-affiliated countries like Russia and China aren't part of the 14 eyes security agreement, but they do more than their fair share of government snooping too.
All of this is worrying. For example, UK Internet Service Providers (ISPs) have to record browsing histories, connection times and text messages for 2 years. In that time, government agencies can access the data freely and without asking for a warrant. In the US, the federal government cooperates with ISPs to harvest user data. It also lets ISPs sell harvested data to third parties for a profit without a warrant. Put simply, most developed countries' government workers and corporate employees can see everything you do online on a whim.
This is where a Panamanian IP comes in. Since all your data is tagged with your IP, getting one from a country like Panama will make it hard for the government to identify what you're doing online. They may be able to see that someone did something – but they won't be able to link you to anything specific while you're using a Panamanian IP address instead of your real one. Moreover, Panama itself isn't affiliated with 14 eyes, meaning that even if it did get its hands on your browsing history, they can't do much with it. Between this, and Panama being focused on things other than censoring and watching their citizens and visitors, a Panamanian IP is an excellent way to make sure nobody views your data.
Beat geographical content restrictions
The second reason to get a Panamanian IP is to fight geoblocking: a practice wherein providers block or restrict users from watching content available in specific countries. With a Panamanian IP, you can view a lot of content that's exclusive to central America, and a lot of international Spanish-language content. You can also unblock apps like Skype, if they're banned in your country, and access social networks without limits (Panama rarely filters online content).
Why use a VPN instead o a proxy?
A Panamanian IP hides your location, making it harder for ISPs and governments to track what you're doing. However, simply getting an IP still leaves your data vulnerable. If someone accesses your data packets – which isn't hard for a government or ISP to do – they'll still be able to figure out who you are and what you're doing. This is the main reason you need a VPN. A Proxy Server can give you a Panamanian IP – but a VPN will do that and encrypt everything you're doing, making your actions unreadable to outside observers.
This is the main reason you need a VPN. Proxy servers can help you get a Panamanian IP, but that's about all they do. A VPN, on the other hand, can give you a Panamanian IP and encrypt your data at the same time. The best services also offer extra features like ad blockers and torrent-optimized servers that keep you anonymous while you're using P2P filesharing. With VPN features like these, staying out of trouble is easy – even if you're in a country like the US or the UK, where you can get penalized for streaming or torrenting online content. This, in a nutshell, is why you want a VPN over a proxy server.
Conclusion
There are many reasons to get a Panamanian IP address through a VPN. With one, you can watch more content; enjoy the internet freely and without fearing for your safety; surf, browse and shop as if you were in the country. Having read this article, you now know everything you need to in order to go out there and choose the best service for your needs.
If you have any tips, comments or questions, please let us know below; we love getting feedback.