We are reader supported and may earn a commission when you buy through links on our site.
Learn more
UK Porn Ban: How to Bypass the UK Porn Block
The UK has passed legislation to censor porn, but you don't have to let the Tories have the final say! Today, we'll show you how to smash through Internet censorship with a VPN, and unblock your favorite porn sites in the UK, or anywhere else in the world.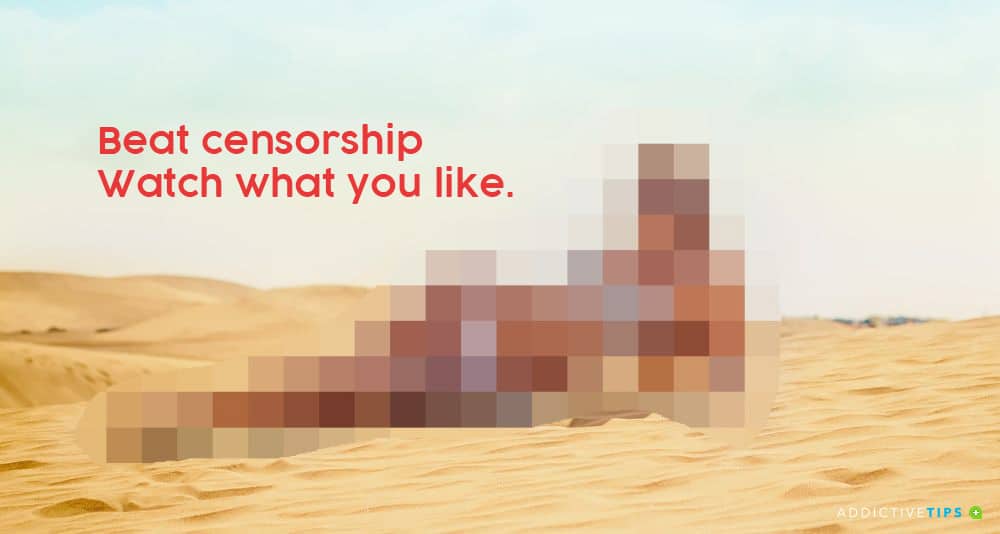 Pornography is set to undergo a massive shift of availability in the United Kingdom. A bill passed in early 2018 promises to ban a list of sex acts from online porn viewable in the UK. In addition to banning what the government lists as "extreme pornographic material", the law also puts into place mandatory ID checks before viewing porn of any type.
Do away with the absurd UK porn block and enjoy the Internet on your own terms with these VPNs:

NordVPN – Best vs Censorship – NordVPN has been dealing with unfair government censorship for a long time, and has developed a powerful arsenal of privacy tools to help you beat the UK's porn ban.
Surfshark – Total anonymity in a sleek package. Affordable, with a friendly UI and unlimited simultaneous connections.
ExpressVPN – Insanely fast connection speeds and military-grade encryption.
IPVanish – One of the providers most trusted by streaming aficionados worldwide.
VyprVPN – Self-owned server network, plus novel Chameleon protocol sneaks you past UK censors.
The law went into effect April 2018, and people in the UK aren't happy about it, to say the least.
30-days money back guarantee
A Well-Meaning Ban?
Censorship in any form is usually a bad idea. Lawmakers often justify the act by saying it's for the "good of the people" or that it "protects children", both responses that play on the public's emotions to encourage them to turn a blind eye. The same is true with the 2018 porn ban and ID verification requirements. The idea is to prevent underage viewers from gaining access to objectionable material. The reality is that the UK government is seizing control of a massive industry and dictating what people can and cannot watch in the privacy of their own home. It's a slippery slope of power, and it's not going to end with pornography.
What Porn Is Banned in the UK?
The Digital Economy Act passed in the UK calls out "extreme pornographic material" as being unsuitable for viewing by the UK public. ISPs are required to block sites that provide access to this type of material, and payment services like PayPal UK are forbidden from doing business with any company that violates the act. Nobody can watch it, nobody can make it, nobody can sell it, plain and simple.
What sex acts does the UK government deem "extreme"? The bill specifically mentions the following categories as prohibited:
Content depicting or encouraging rape
Non-consensual violence against women (but not against men)
Anything that promotes interest in incestuous behavior
Pornography that encourages an interest in sex with children
Content depicting or promoting bestiality
Sexual acts mixed with any kind of violence
Beyond Pornography Censorship
Critics have been quick to point out that censoring an arbitrary list of content is a massive overstep of the government's power. It's an extremely slippery slope, opening the door for further censorship in other areas, including mainstream movies and TV shows. The ID requirements are also arguably an enormous breach of personal privacy. No matter your age, the UK government now controls what you can watch, and there's no telling what else it will censor as time goes by.
How to Beat the UK Porn Ban?
When any country tries to ban something, especially something on the internet, the open nature of the web comes to the rescue. For every act of censorship there's a workaround, all you need to do is find the right resources.
There's no word on precisely how UK ISPs will enforce the pornography ban. In all likelihood, though, they'll use simple IP address filters to control traffic and DNS blocks to remove websites from the UK. That's bad news for the general public, but good news for anyone trying to circumvent the blocks, as both methods are easy to step around using a VPN.
Virtual private networks are the perfect tools for securing your online identity. VPN software wraps information in an unbreakable layer of code that prevents anyone from seeing what you're doing online. No matter what sites you visit or what videos you watch, your activity remains obscured. VPNs also replace your local UK IP address with a non-local, anonymous IP, making it difficult to determine your location.
We've selected a few reliable VPN services that will make accessing the anonymous, uncensored internet easy in any country.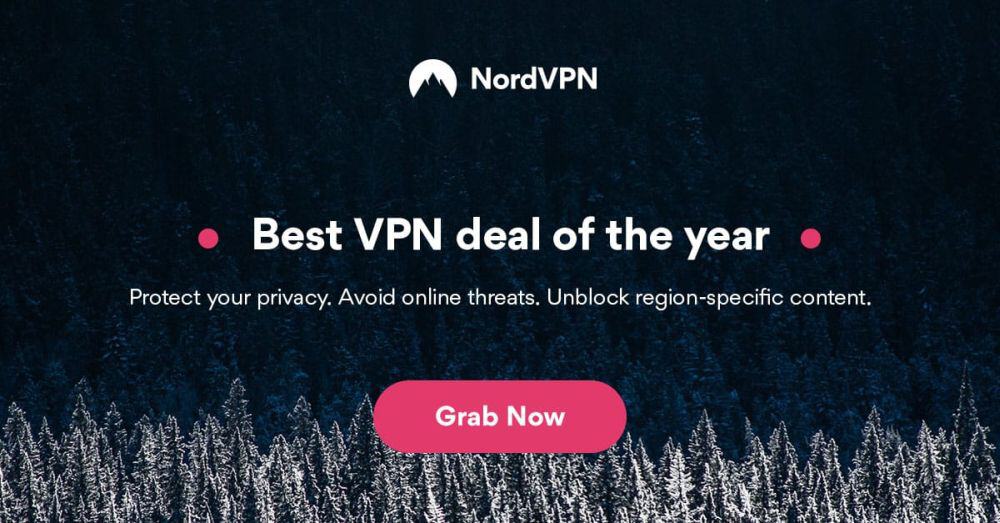 NordVPN has some truly amazing features, many of which will be of particular interest to users in the UK. The company's biggest asset is its ever-growing network of over 5,500 servers in 60 different countries, numbers that are more than twice the size of competitor networks. With this many locations you're guaranteed access to fast, low latency connections anywhere in the world, all you have to do is sign in. NordVPN delivers some fantastic extras thanks to this network, as well, including double encryption, DDoS protection, and onion over VPN, all of which boost your anonymity and privacy to extreme levels.
NordVPN has an excellent zero-logging policy that covers everything from bandwidth to traffic, time stamps, to even IP addresses. Nothing you do while connected to the network sticks around, making it one of the more secure and trustworthy VPNs out there. Backing these features are an automatic kill switch, DNS leak protection, 256-bit AES encryption, and even full support for anonymous cryptocurrency payments, including bitcoin!
Read our full NordVPN review.
Pros
Highly affordable plans
Fast and stable connections
2,048-bit SSL keys and DNS leak protection
Based in Panama
Great customer service via chat.
Cons
Some servers can be slow and unreliable
Can't specify City or Province in App.

Sometimes, being the newcomer in a room full of VPN industry veterans has its advantages. For one, it's clear that Surfshark was created with the modern cybersecurity landscape in mind, with provisions tailored specifically to beating out government censorship like the UK's absurd porn ban.
As a baseline, Surfshark makes use of the most modern tunneling protocols (OpenVPN, IKEv2/IPSec, WireGuard), and guards those tunnels with the same encryption used by the NSA: the unbreakable 256-AES-GCM cipher. Add to the mix a global network spanning 50 countries and 800+ servers, and you have a robust VPN.
But Surfshark does more; every single server can activate obfuscation to beat deep packet inspection, as well as the powerful NoBorders anti-censorship method–which can even penetrate China's Great Firewall. And with one of the industry's best logging policies in tow, it's clear Surfshark is a champion of the free and open Internet.
Pros
Unblock 15 international Netflix libraries, including the US and Japan
Server selection is dead simple and quick
Clean, dead-simple app interface makes constant security a no-brainer
Independently audited privacy practices
Helpful 24/7 live chat with an actual human being.
Cons
Speeds occasionally suffer a noticeable drop
New-kid-on-the-block status may not instill same trust as larger providers.
Read our full Surfshark review.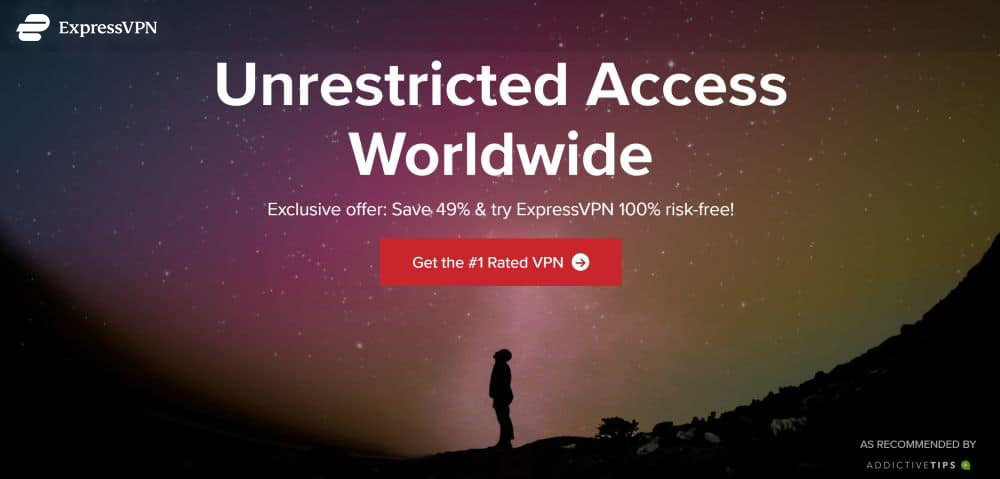 ExpressVPN has a stellar reputation for being fast, reliable, and extraordinarily easy to use. The VPN offers apps for every device imaginable, including Windows, Mac, and Linux PCs along with Android and iOS smartphones. You'll have access to 3,000+ servers spread across 94 different locations, each one finely tuned for blazing fast speeds, no matter where you're connecting from. Feel like your internet is running a little slow? Fire up ExpressVPN's built-in speed test, check the speed score, then switch to a faster server, all with just a few clicks.
ExpressVPN works hard to keep your identity safe, as well. DNS leak protection ensures your connection never defaults to local servers, forming a solid backbone for online anonymity. There's also an automatic kill switch to cut off your internet in case of a dropped connection. Data you send through ExpressVPN's servers is also protected by 256-bit AES encryption and backed by a zero-logging policy on all traffic, DNS requests, and IP addresses. It's a fast and private VPN service that's extremely easy to use, and perfect for breaking through censorship walls!
Read our full ExpressVPN review.
Pros
SPECIAL OFFER: 3 months free (49% off - link below)
Super fast, reliable connection
Secure encryption & VPN protocols
No logging policy well enforced
Customer Service (24/7 Chat).
Cons
Power-users configuration options.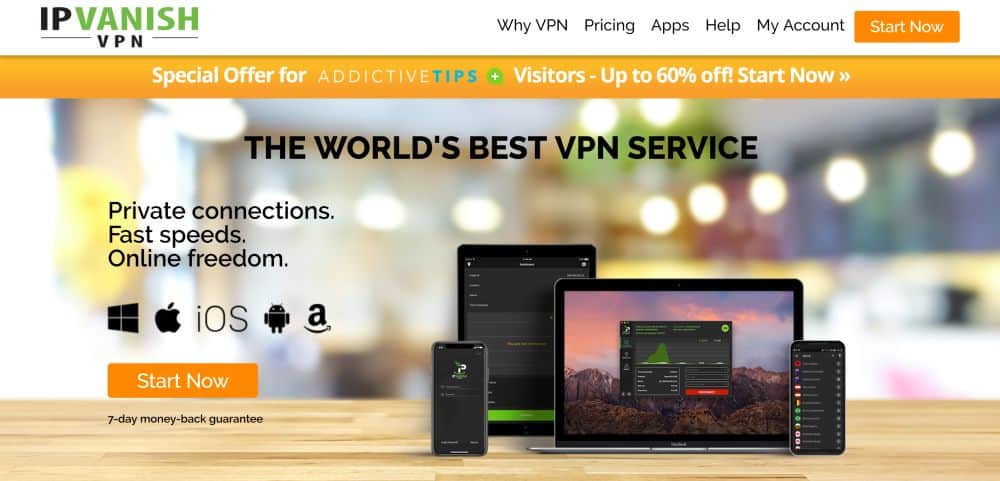 IPVanish was made to help users stay invisible online. The company's security starts with 256-bit AES encryption on all data, complete with a strong zero traffic logging privacy policy. DNS leak protection ensures your identity never sneaks through in the background, and if you're worried about software crashes or unsecured network access, an automatic kill switch is there to keep your mind at ease. With IPVanish you can stay safe and secure without lifting a finger, just connect and watch whatever you want on the open internet.
IPVanish has a huge network of 1,300 servers in 75+ different locations worldwide, providing a combined 40,000 shared IP addresses for increased anonymity. This offers plenty of options for accessing geo-blocked content, including sites restricted under the UK porn ban. Best of all, IPVanish lets you take advantage of these features along with unlimited bandwidth, no speed throttling, and unrestricted access to P2P networks and torrent downloads!
Read our full IPVanish review.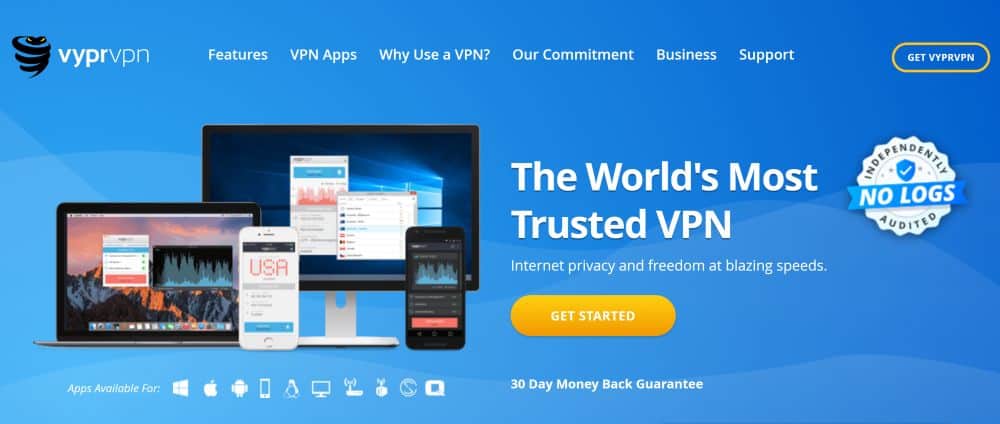 When privacy is at the top of your list, VyprVPN is the virtual private network for you. The company provides some unique privacy features unmatched by any other VPN in the market. It starts with Vypr's network of servers, currently over 700 in 70 different countries. Most companies hire third parties to manage their networks, but with VyprVPN, their team runs everything, from hardware maintenance to software upgrades and everything in-between. This means no one ever has access to their servers, keeping you safe from potential data breaches. VyprVPN also features 256-bit AES encryption on all data as well as a zero-logging policy for both DNS requests and traffic to protect your local identity.
Another excellent feature of the VyprVPN experience is the Chameleon protocol. This exclusive technology takes encrypted data packets and wraps their metadata in a second layer of encryption, a process that defeats deep packet inspection (DPI) used by ISPs to throttle connections or spy on user activity. DPI is commonly used in places like China, Turkey, and Russia to enforce censorship blocks, and it could be used in the UK to lock down objectionable content. With VyprVPN in place, however, you know you'll always have access to an open and free internet.
Read our full VyprVPN review.
Anonymous Porn in the UK
Passing the censorship walls is easy enough with a good VPN, but what about the ID requirements? That's an entirely different scenario, and it's not nearly as easy to overcome. Fortunately there are some surprisingly simple solutions that are likely to work no matter which methods UK ISPs use to enforce ID checks.
Alternative Sources
Let's be real for a second. Everyone knows there are more ways to get pornography apart from visiting a site like xxxporn4u.co.uk (if it existed, obviously). The censorship bill is worded in such a way that suggests any site that could potentially provide access to pornographic material has to abide by the content and ID laws. But what about content socked away in cloud storage services or images that appear on search engines? Will Google have to demand ID verification before it accidentally shows you nudity?
We'll have to wait for the bill to fall into place before knowing the answers to these questions, but there's a good chance it won't be able to affect every potential source on the market, just official pornography distribution sites. That means visiting forums, subreddits, and places like that will probably be your best bet for uncensored content. And as always, make sure you have a VPN switched on, just in case.
Free Porn Could Save the Day
Site-specific ID requirements aside, another obstacle to obtaining access to unrestricted content are payment processors. Everyone from credit card companies to PayPal will be forced to comply with the ID requirements proposed by the 2018 law. This means you'll only be able to access pay sites deemed appropriate by the government, and when you do, you'll have to give up your identity in the process. There's no hope for privacy in this situation. Not unless you skip the paid content and go straight for free porn, that is.
Sites that don't charge for access but monetize through other means won't have to collect as much information from viewers, if any at all. Once you bypass the country-wide blockade with a VPN, you can simply stick to free services to watch uncensored content, no ID or verification required.
Cryptocurrency Payments
Another possible solution to the payment problem is using cryptocurrencies to subscribe to paid sites. No one knows exactly how this will interact with the UK ID requirements, but because cryptocurrencies are processed in a completely different manner than standard payments, they may be an important loophole. The UK government can't regulate bitcoin, for example, as it's non-local and distributed. In theory a pornography site could accept cryptocurrency payments without requiring an ID.
RELATED READING: Are cryptocurrencies safe and legal?
Conclusion
The porn censorship in the UK is a dangerous move. Not only does it ban an arbitrary list of content, but it also sets a precedent for a tightly controlled future. For the moment it looks like tools such as VPNs will be able to navigate through the bans. As technology progresses, though, there's no telling what the state of censorship in the UK will morph into.