How to record Zoom meeting on iPhone
Online meetings can be recorded. Many online meeting tools have warmed up to the idea of a recorded meeting since it allows users to go back and review what was discussed. As such, online meeting tools like Microsoft Teams, Skype, and Zoom all have built-in options for recording a meeting.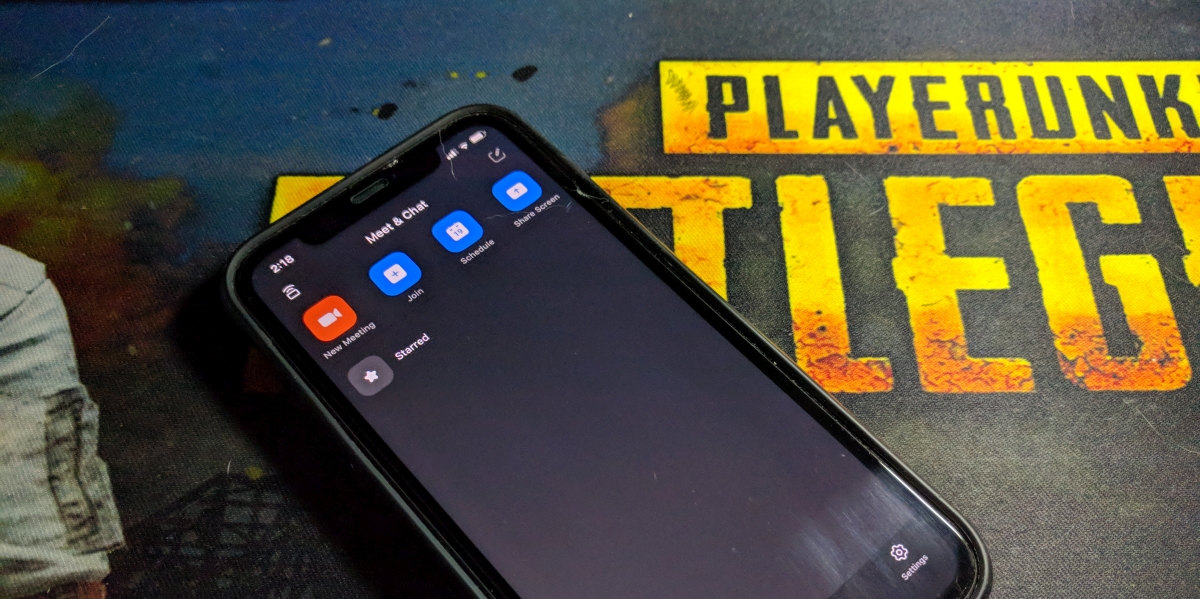 Record Zoom meeting on iPhone
Zoom supports recording meetings but there are some limitations that come with it. A meeting that's recorded is stored either locally or in the cloud. To store a meeting in the cloud, you need a paid Zoom account and therein lies the major blocker to recording a Zoom meeting on an iPhone.
Record Zoom meeting on iPhone – Paid Zoom account
A paid Zoom account makes it incredibly easy to record a meeting on a mobile device. This is because the recording is saved to Zoom's own cloud and the device's own storage space is immaterial.
Open Zoom and start a meeting (or join a meeting where the host allows recordings).
Tap the more options button at the bottom right.
Select Record to cloud.
The meeting will start recording.
Once the meeting is over, you can access them from the Recording tab on the Zoom web interface.
Record Zoom meeting on iPhone – Free Zoom account
If you do not have a paid Zoom account, you will have to rely on a recording solution that works outside Zoom. Fortunately, iOS has a built-in screen recorded which is perfect for the job.
Before you can start recording, make sure you have enough disk space and the recording toggle is easily accessible.
Check storage space
Open the Settings app.
Go to General>iPhone Storage.
At the top, check free space.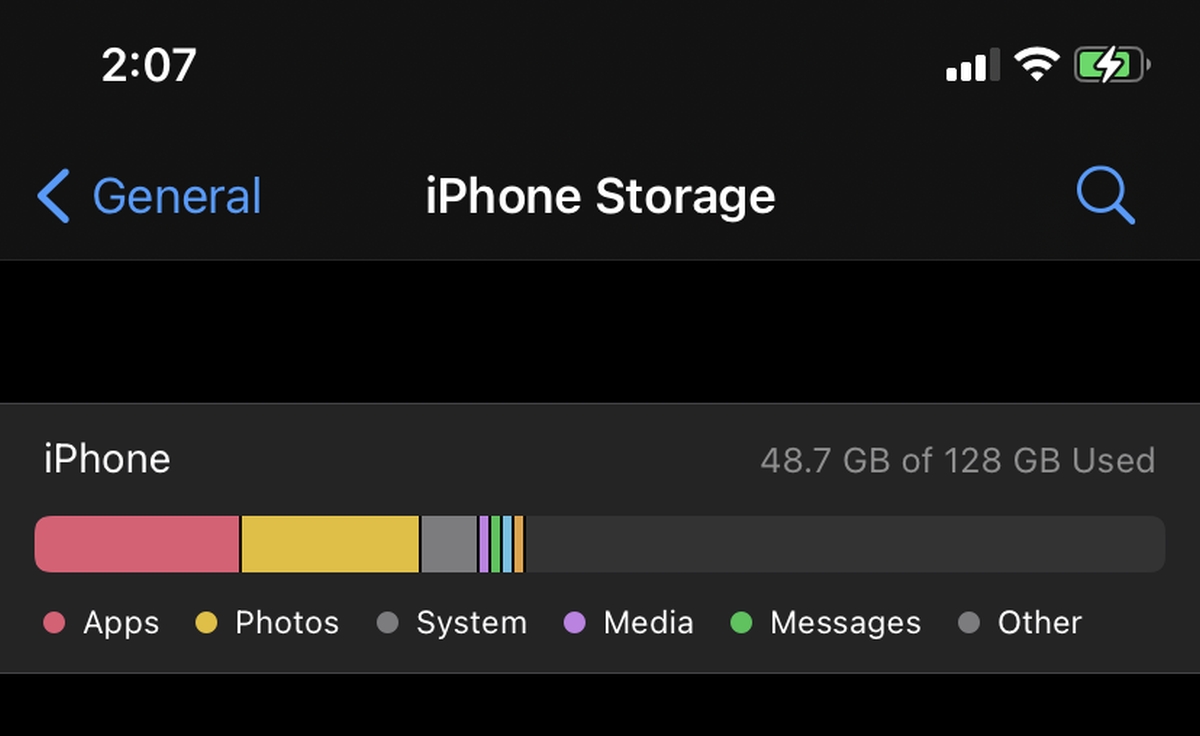 Add recording toggle to Control Panel
Open the Settings app.
Go to Control Center.
Under Included Controls, make sure Screen Recording is added.
If it isn't, tap the plus button next to it from the list of controls.
Record Zoom meeting
You're now ready to record the Zoom meeting. You can start the recording before the meeting starts or after. It's up to you.
Swipe down from the top right corner of the screen to open the Control Panel.
Tap the Record control.
The recording will start and you will see the time appear with a red highlight to indicate the on-going recording.
Tap the red highlighted time to stop the recording.
You can access the recording from the camera roll/Photos app.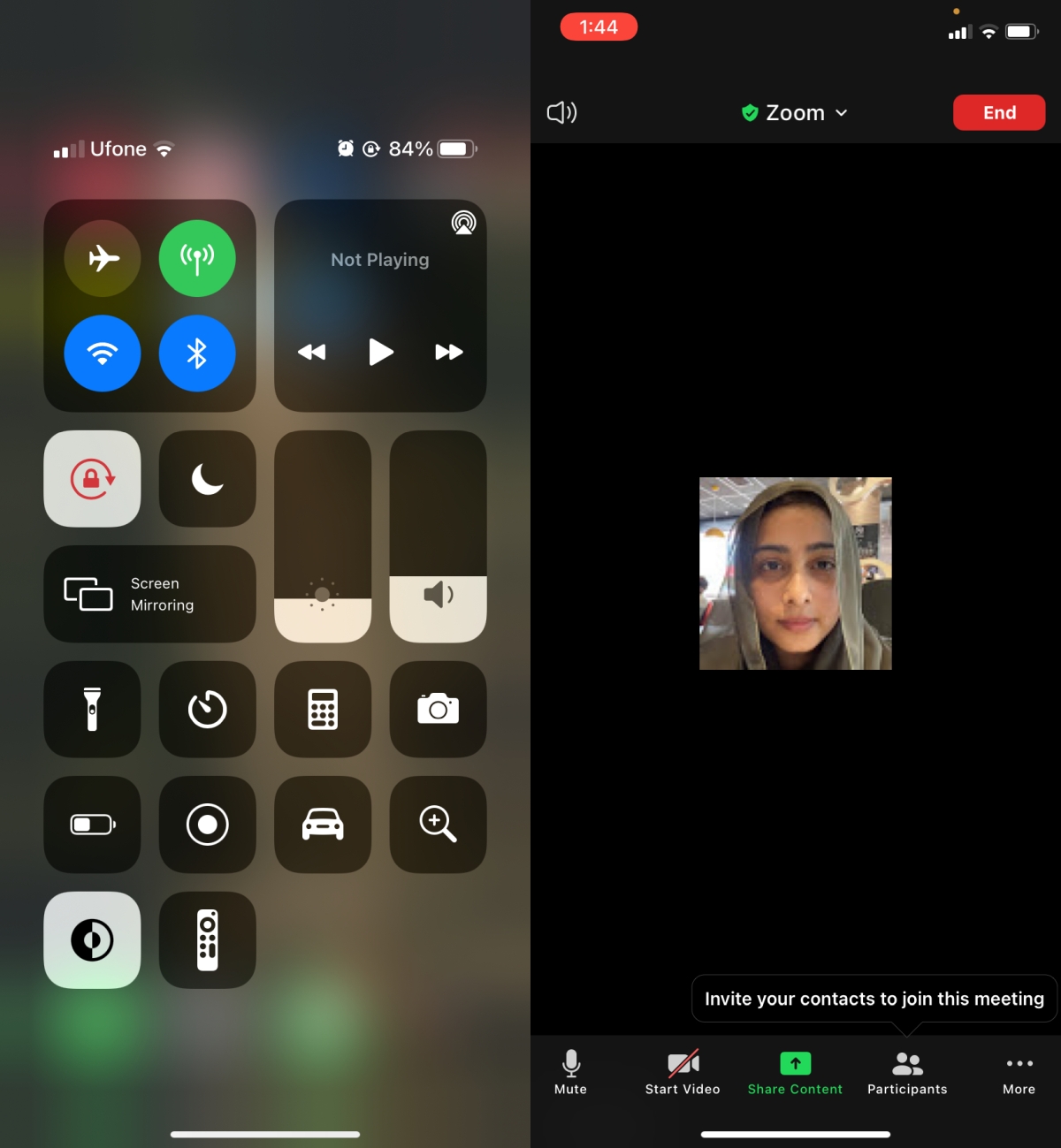 Conclusion
If you record a Zoom meeting on your iPhone using iOS' recording tool, it will have the red highlight to indicate the recording. Meeting participants will not know that they are being recorded so let them know in advance that they are.