How to manage Microsoft Teams memory usage
Microsoft Teams encapsulates a lot of different features; chat messages, video calls, document collaboration, file sharing, polls, forms, schedules, to-do lists, and more. It still manages to use a nominal amount of memory when it's running.
Microsoft Teams will use more memory when you're in a meeting or when it's syncing or uploading files but the memory usage is still reasonable. If you find that Microsoft Teams is using too much memory, you should know it isn't normal and there are ways to minimize it.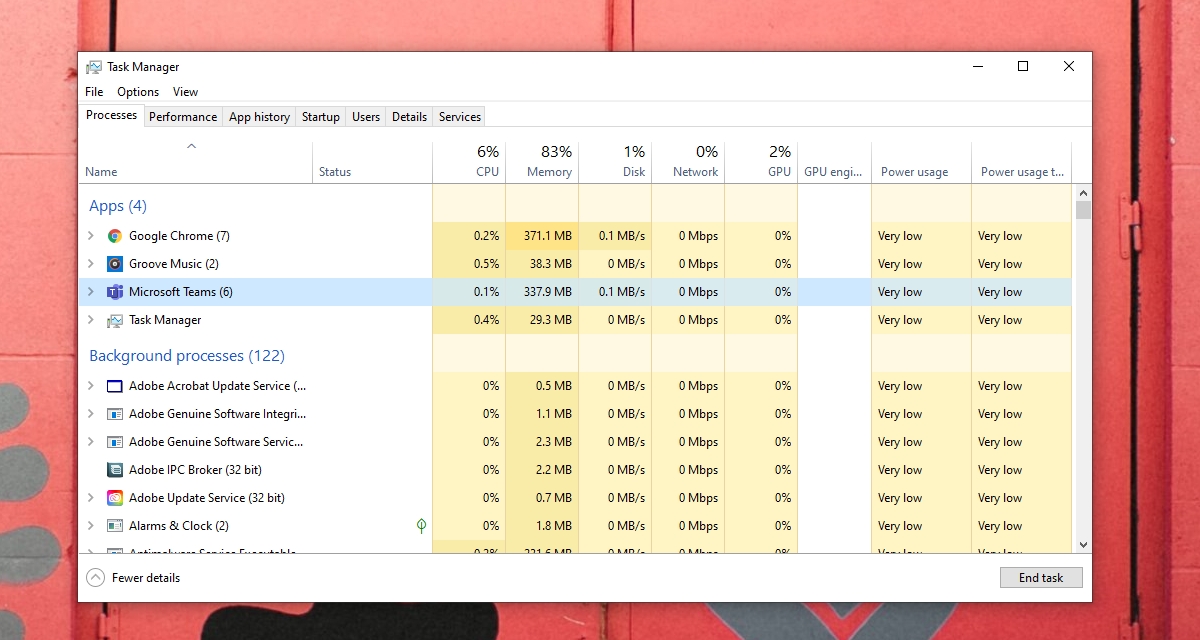 Manage Microsoft Teams memory usage
Microsoft Teams will sometimes use more memory but consistently using a significant amount of RAM isn't normal for the app. It isn't meant to slow the system down or tax the performance of other apps.
Here's how you can fix excessive memory usage by Microsoft Teams and manage it long-term.
1. Quit & Restart Microsoft Teams
If you do not restart your system often, some apps may eventually start to use more and more RAM. This memory usage can be fixed by restarting the app, and as an added measure, restarting the system.
If Microsoft Teams continues to use excessive memory after being restarted, move on to the fixes further below.
2. Update Microsoft Teams
Microsoft Teams updates fairly often and some updates may result in memory usage problems. Microsoft tends to optimize the app so if you've noticed Microsoft Teams using too much memory, check for and install any updates that are available.
Open Microsoft Teams.
Click your profile picture at the top right and select Check for updates.
Microsoft Teams will check for and download updates.
Restart Microsoft Teams and the update will be installed.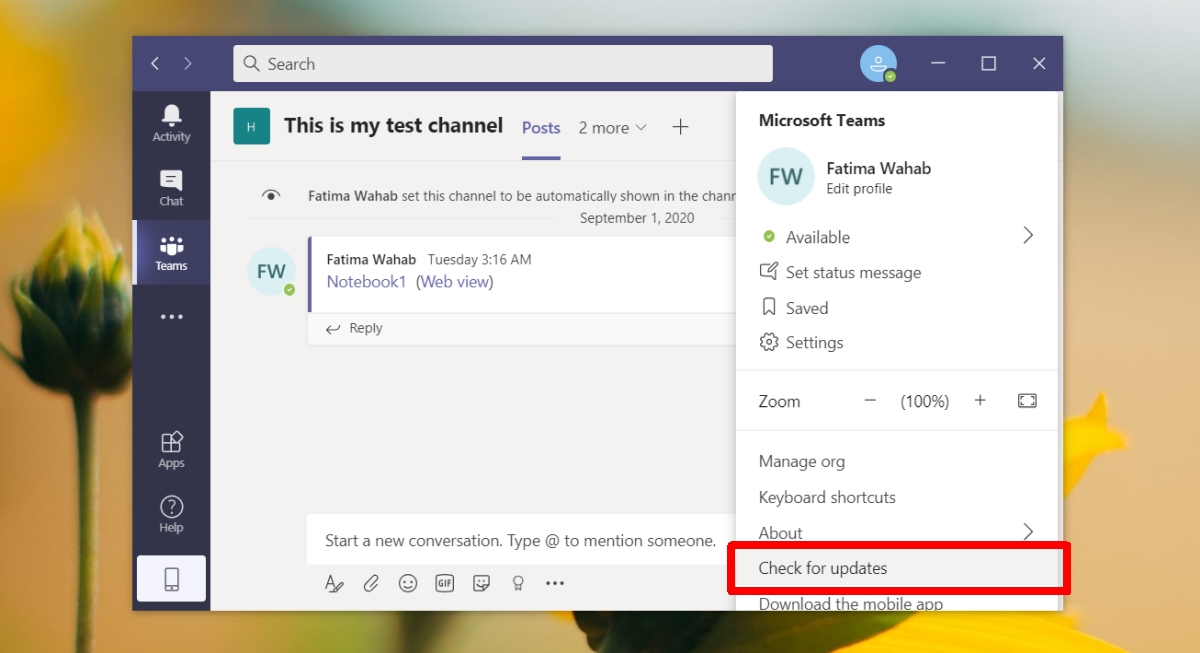 3. Clear Microsoft Teams cache
Clearing the Microsoft Teams cache can solve quite a number of problems with the app, not least of which is high memory usage.
Sign out of Microsoft Teams.
Quit Microsoft Teams.
Open File Explorer.
Navigate to this location: %appdata%\Microsoft\teams.
Delete the following folders;

Cache
blob_storage
databases
GPUCache
IndexedDB
Local Storage
tmp

Restart the system.
Sign in to Microsoft Teams.
4. Toggle GPU acceleration
Microsoft Teams can use GPU acceleration however, it may or may not contribute to more memory usage. If it's enabled, try disabling it and monitor the memory usage by Microsoft Teams. If it is disabled, try enabling it and check how much memory it is using.
Open Microsoft Teams.
Click your profile picture at the top and select Settings from the menu.
Go to the General tab.
Change the selected state for Disable GPU hardware acceleration.
Restart Microsoft Teams after making the change.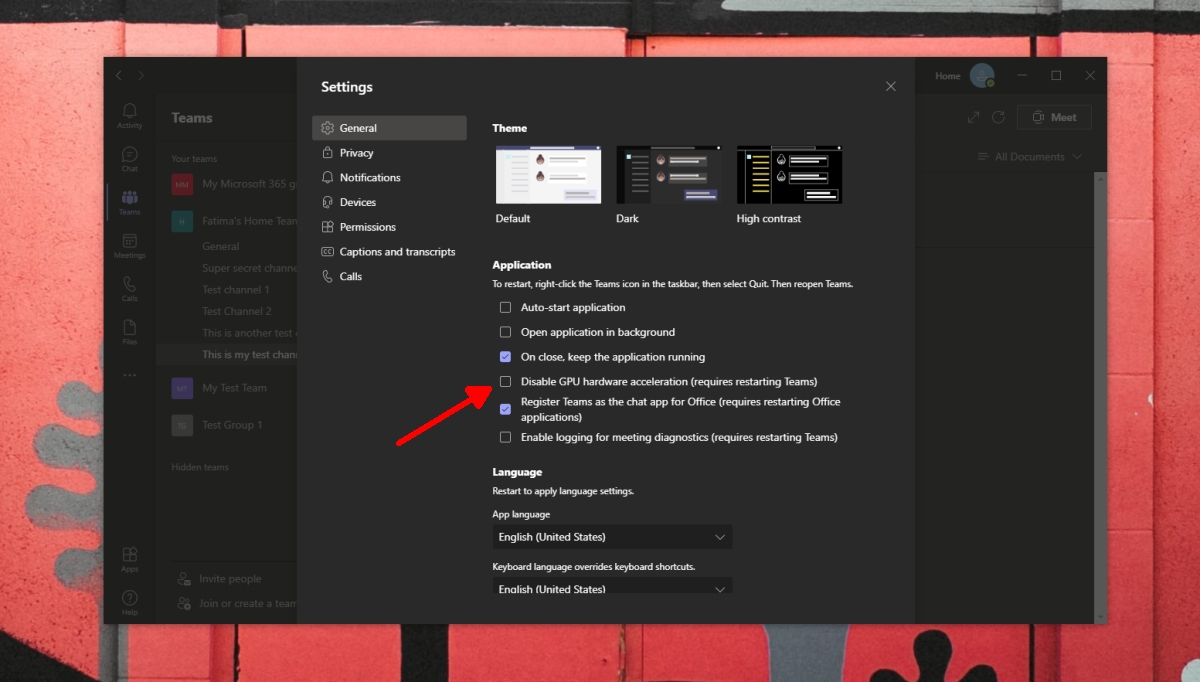 5. Disable Microsoft Teams Outlook add-in
Microsoft Teams installs an add-in to Outlook if you have Outlook installed on your desktop. This add-in makes it easier to schedule meetings in Microsoft Teams from Outlook but it may also cause high memory usage. Try disabling it and check if the memory usage returns to normal.
Open Outlook.
Go to File>Options.
Select the Add-ins tab.
Look for the Microsoft Teams add-in and select it.
Click the Go button at the very bottom next to the Manage dropdown.
Uncheck the box next to the Microsoft Teams add-in.
Click OK.
Restart Outlook.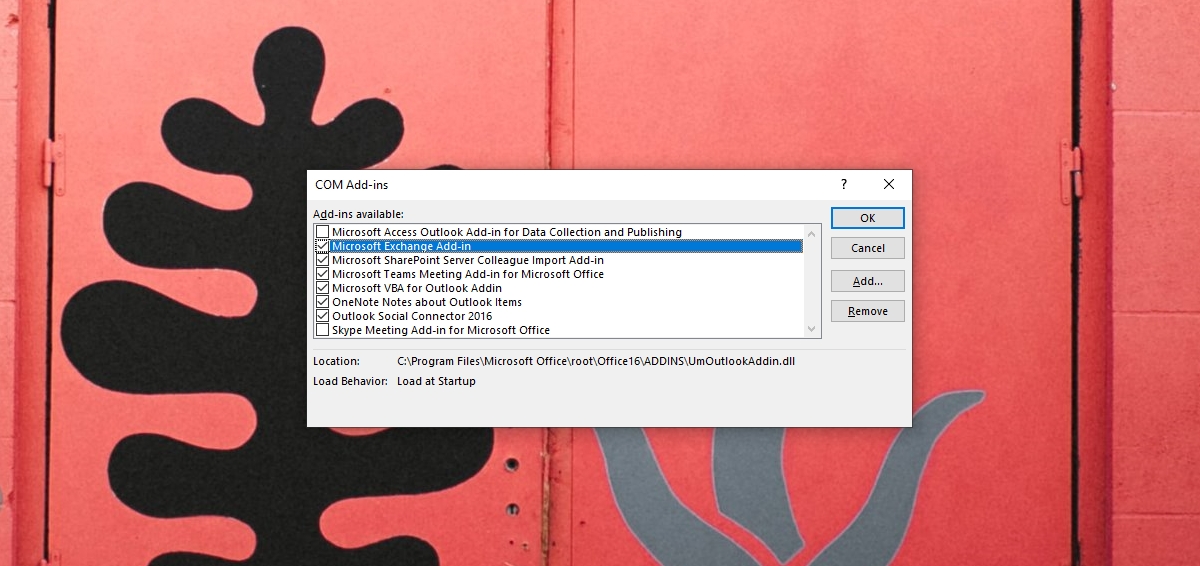 Conclusion
Microsoft Teams will consume memory like any other app. If you're worried that it's consuming too much memory, you should know that consuming up to 1GB during a meeting is normal. It can consume up to 500-600MB outside a meeting. Unless the app is effectively slowed down, is slowing other apps down, or is hogging all the RAM, there isn't much to worry about.