How to clear the Microsoft Teams Cache
Microsoft Teams is an app that has seen a drastic increase in users since so many people began working from home. It's a fairly good tool for collaboration, especially for schools. What makes it better is that it integrates the Microsoft 365 suite of apps. Most users are already familiar with these apps and have been using them for years, so there isn't anything new to learn. The only problem is that Microsoft Teams wasn't ready for the influx of new users.
Clear Microsoft Teams cache
Microsoft Teams has its own problems, and they've been there for years. With new users, many of them not well versed in how the app is configured, these problems have come under the spotlight. Microsoft will fix them, eventually, but until then, end-users may have to troubleshoot the app on their own.
One common troubleshooting step that is recommended is to clear the Microsoft Teams cache.
Open Microsoft Teams.
Click your profile icon at the top right.
Select Sign out.
Quit Microsoft Teams; right-click the Microsoft Teams icon in the system tray and select Quit.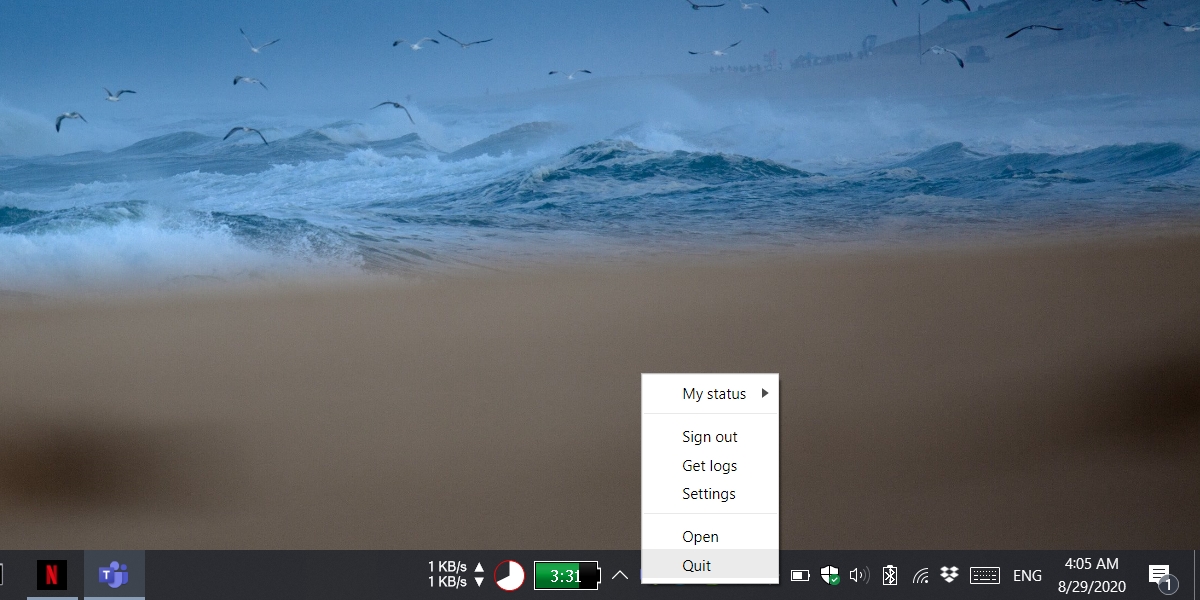 Open File Explorer.
Paste the following in the location bar.
%appdata%\Microsoft\teams
Inside the Teams folder, look for a folder called 'Cache,' and open it.
Delete all files inside this folder.
Repeat steps 7 and 8 for the following folders. You will find all these folders in the same location as the Cache folder.

blob_storage
databases
GPUCache
IndexedDB
Local Storage
tmp

Open Microsoft Teams.
Sign in with your account.
Your cache has been cleared.
Microsoft Teams web cache
Microsoft Teams can be used from its web interface. As such, the service will not be able to create a dedicated folder for its cache. Its files, and where they are saved are determined by the browser.
To ignore the cache built by the Microsoft Teams web interface, you have to reload the website.
Open your browser.
Visit the Microsoft Teams website.
Hold down the Shift key, and tap F5.
The website will reload, but it will ignore all files in the cache.
To delete the cache altogether, you have to delete the cache for your browser. This will differ depending on the browser you're using. If you're using Chrome, you can simply delete data for the Microsoft Teams website.
Visit the Microsoft Teams web interface.
Click the padlock icon in the URL bar, and select Site settings from the menu.
Click Clear data.
Restart the browser, and visit Microsoft Teams again.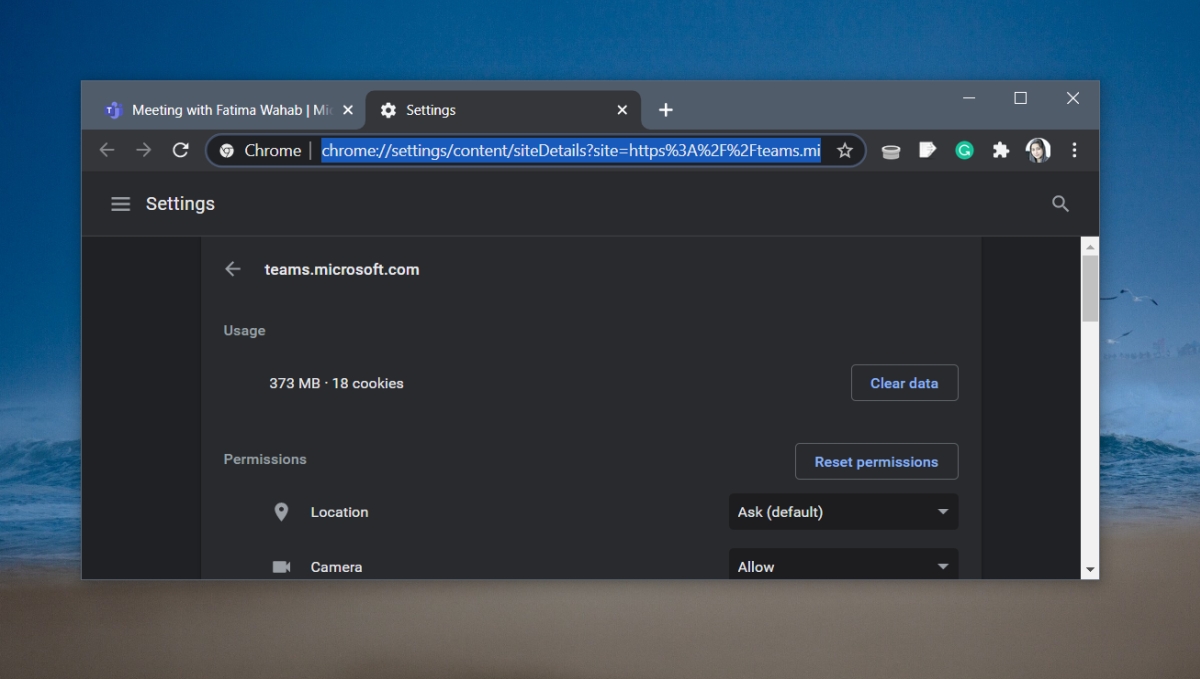 Conclusion
Clearing the Microsoft Teams cache is a lot like restarting a computer; it's a solution that can fix lots of different problems. Any time you're unable to sign in, send messages, answer calls, join meetings, upload files, or open files, clearing the cache is always worth a try to fix the problem.