Microsoft Teams: Invite external users to meeting
A Microsoft Teams team is generally composed of users who are part of the same domain. They're included automatically when the team is set up. Licenses to these users aren't assigned automatically but the users have access to most features and apps that are available to the team.
An enterprise Microsoft Teams license has a 'Guest' feature that allows external users to be added as guest team members. The guest team member remains part of the team unless removed and will have access to select features including team meetings.
Microsoft Teams: Invite external users to meeting
You don't necessarily have to add an external user as a guest member to invite them to a meeting. Every meeting has a link that you can share to invite others to the meeting. The users you invite do not need to have a Microsoft Teams account, be part of the same or any team, and they don't need the Microsoft Teams desktop installed.
Invite external users to meeting
To invite an external user to a Microsoft Teams meeting, follow these steps.
Open Microsoft Teams.
Go to Teams and select a channel.
Start a meeting.
Once the meeting has started, click the more options button at the top.
Select Meeting details.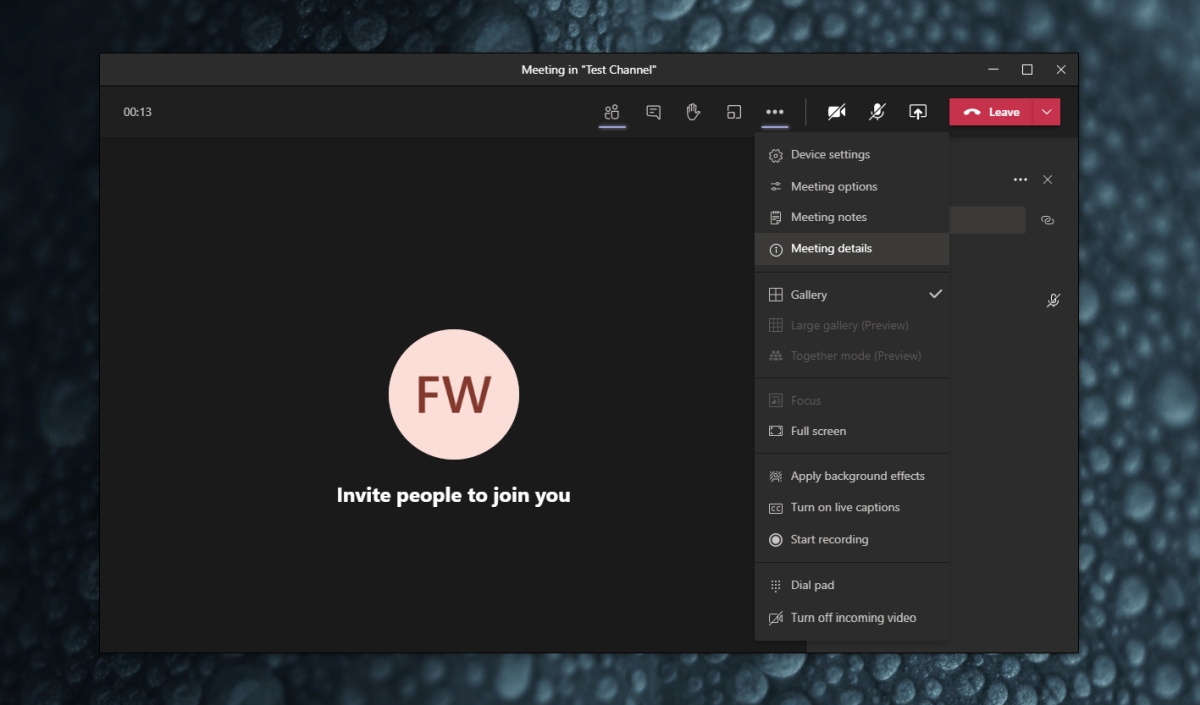 Click Copy join info.
The meeting info will be copied to the clipboard.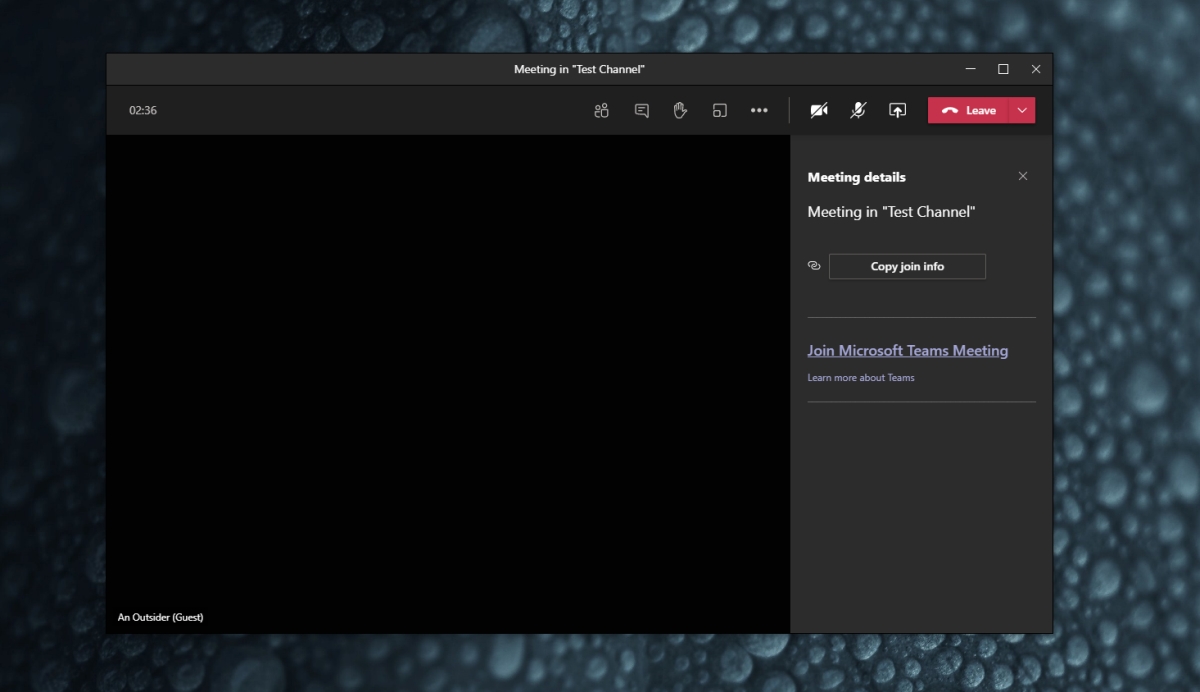 Sending meeting invite
The information that is copied is formatted to look a certain way but the formatting doesn't translate well over email or chat. To make it easier to share, and use, follow these steps.
Open Notepad (or any text editor of your choice).
Paste the copied content from your clipboard into the file.
Copy the link in the href tag i.e., everything between the quotes.
Share the link with anyone you want to invite to the meeting.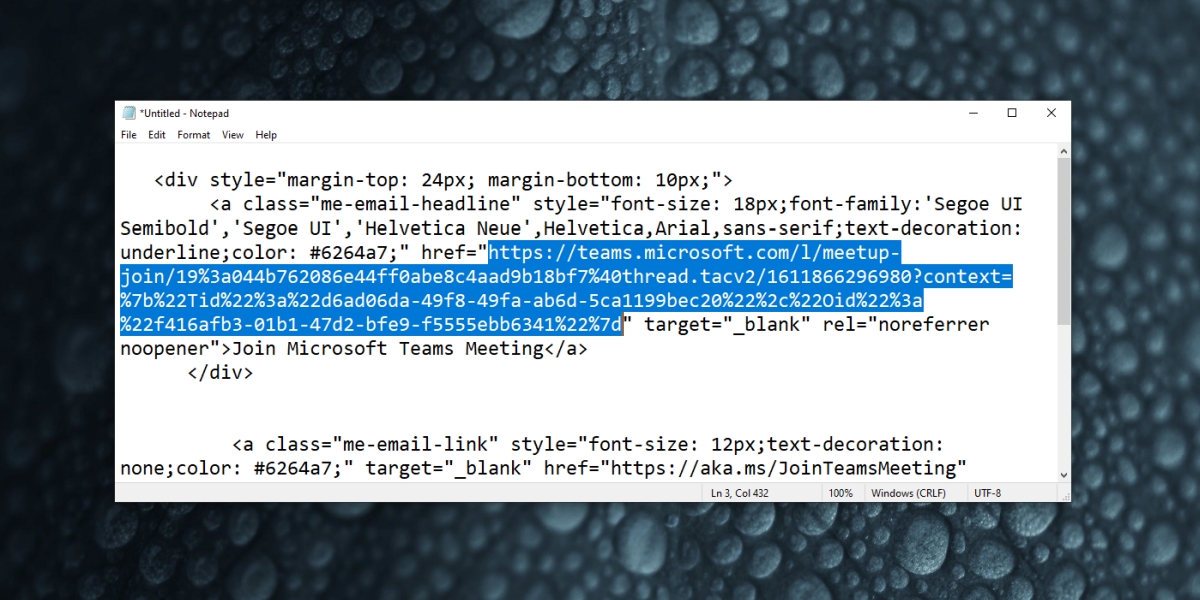 Join meeting as external user
To join a meeting as an external user, follow these steps.
Click the meeting link.
A new tab will open in your browse. Select the option to continue in the browser.
Allow Microsoft Teams access to the mic and camera.
Enter a name to identify yourself and click Join Now.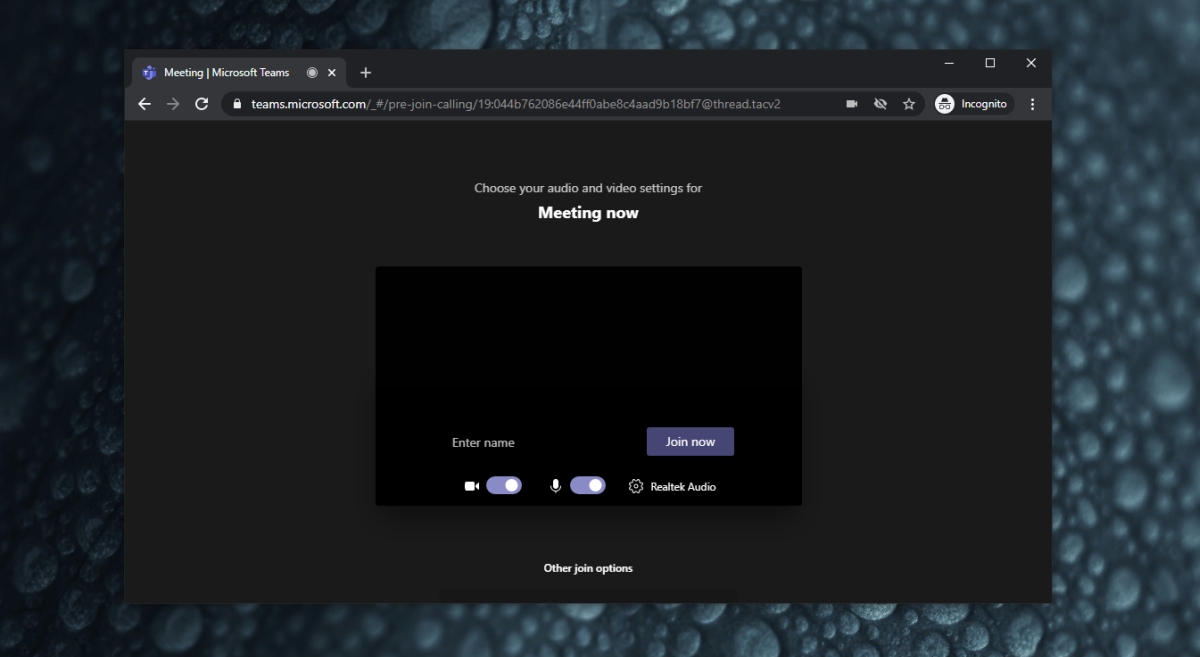 Conclusion
Microsoft Teams doesn't give you a direct, unformatted link to a meeting which is what makes sharing a link to a meeting a bit complicated but beyond that, it's simple. An external user that attends a meeting isn't added to a team and may not have access to features outside the meeting. When the meeting ends, the external user will be ejected and won't automatically be able to attend the next meeting unless invited to it.