We are reader supported and may earn a commission when you buy through links on our site.
Learn more
How to Get a Chilean IP Address from Anywhere in the World
Chile enjoys free and open access to the Internet, and you can too by spoofing a Chilean IP address with a VPN. The process is relatively simple, so long as your VPN maintains encrypted servers within Chile's borders. We cover the top VPNs to help you get a Chilean IP safely and speedily, from any country in the world.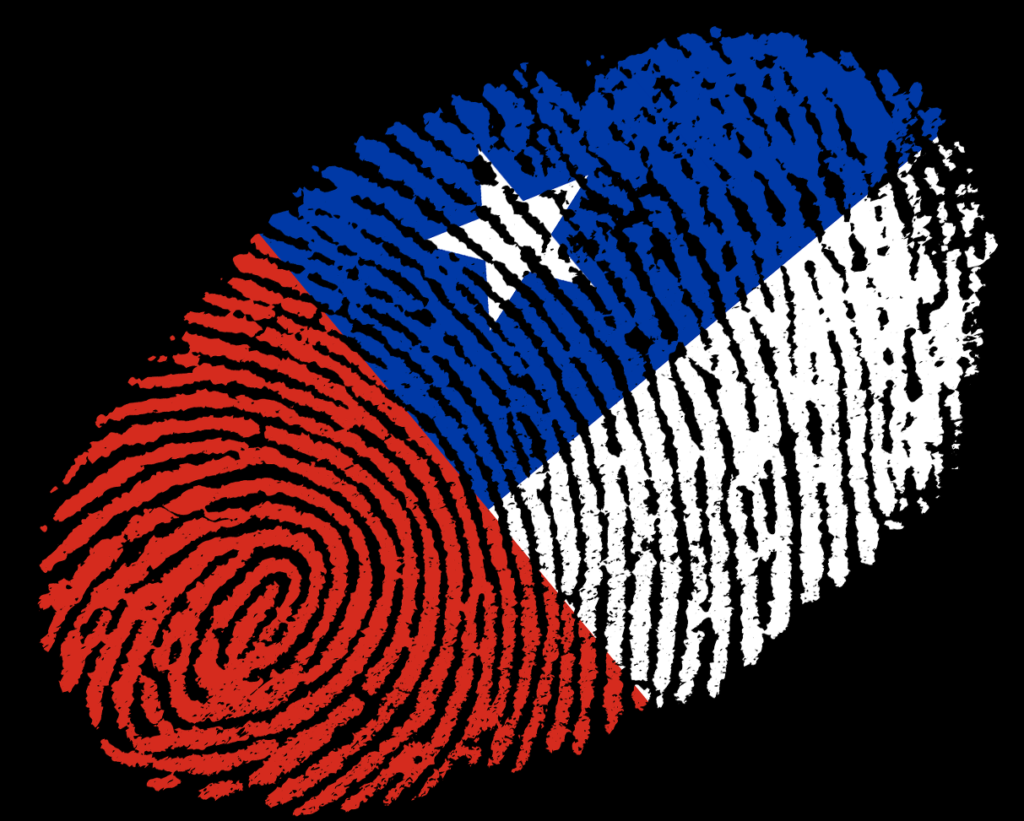 Latin American is the third largest regional online market, with about 384 million Internet users in 2016. While Internet freedoms vary across the continent, Chile stands tall, having recently been upgraded all the way to "free" by Freedom House. Because of their virtually unrestricted access to the Internet, Chilean residents find themselves in relatively privileged position–one enviable to anyone living in a country bound by censorship, surveillance, and other methods meant to control the flow of information.
Getting a secure Chilean IP address is simple–so long as you have the right VPN. We recommend these providers for private spoofing:
NordVPN – Best Chilean Spoofer – NordVPN's extensive worldwide network includes secure servers in Chile. Combined with next-generation NordLynx encryption and one of the industry's best no-logging policies, and you have the most reliable methods for spoofing a Chilean IP address.
Surfshark – An affordable VPN with major-league security provisions–an excellent choice for spoofing on a budget.
ExpressVPN – Not the budget pick to be sure, but well-worth the investment due to powerful encryption and fast speeds via the Lightway protocol.
CyberGhost – One of the most user-friendly interfaces on the market, with tons of servers in tow.
Luckily, this level of online freedom isn't restricted to those living within Chile's borders. By using a VPN, you can fool the entire Internet into thinking you are connecting from somewhere other than where you actually are, via a process known as "IP spoofing". Changing your IP address is analogous to using a fake passport, allowing you to pass through digital barriers in order to visit the same sites, watch the same videos, and post in the same forums as native Chileans.
Today, we'll show you what makes a good VPN, help you choose a reliable provider, then guide you through the process of claiming your Chilean IP address. We'll wrap up with some general information on how IP addresses work, and why Chile is an appealing pick when you're looking for a new IP.
30-days money back guarantee
First, find the right VPN
When using a VPN for your changing your IP address, certain features must be prioritized over others. Below are some of the key features to look for when choosing a VPN to change your IP address.
Servers in lots of different countries. To get around region locks, you need to connect to a server in another country. Choosing a VPN with a large server network provides flexibility. If your VPN's server network is small, your options of changing your IP address are limited, and you might not access the specific restricted content you are choosing to view. Needless to say, getting a Chilean IP address will be impossible without access to servers in Chile.
Strong security. For the maximum security when using a VPN, we look for strong 256-bit encryption and a no logging policy to protect your privacy. Strong encryption leads to safer online brow VPNs encrypt all your data and information before it leaves your device making it impossible for any spy to track your activity and browsing history.
Fast connections. All VPNs slow down your connection to some extent, but the best providers have refined their methods to minimize this effect. This is an important consideration to anyone who values smooth streams, lag-free gaming, or fast downloads.
Our recommended VPNs for spoofing into Chile
Here is our list of the top four VPNs to help you get a Chilean IP address from anywhere in the world: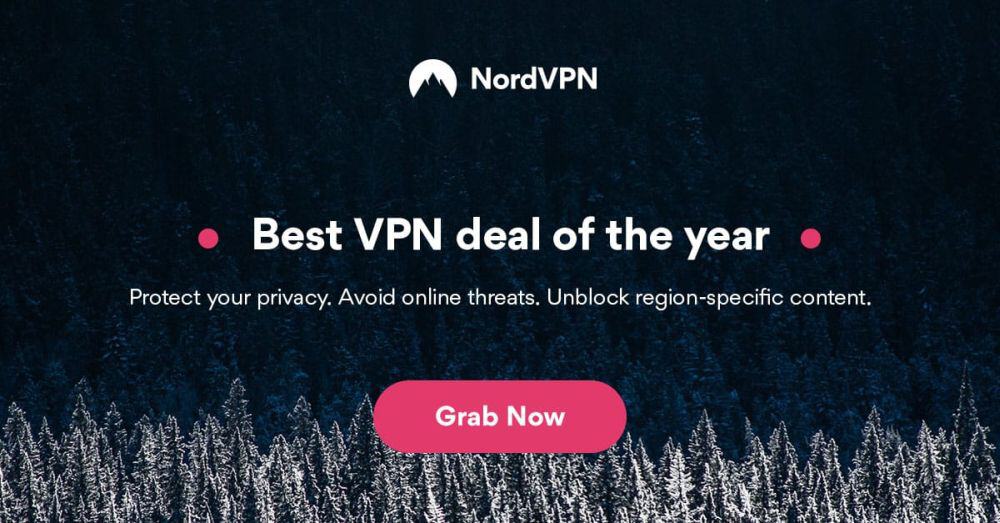 NordVPN provides users with a bafflingly large network of 5,500+ servers in 58 countries, 11 of which are based in Chile. This is especially convenient if you find your connection a little laggy, since you can simply switch over to one of your ample options. That said, NordVPN is certainly no slouch in terms of performance–in fact, it stands tall as one of the faster providers on the market. Furthermore, NordVPN offers optimized connections to specialty servers tailored to specific use-cases, including onion over VPN, double VPN, obfuscation, anti-DDoS, and more.
NordVPN's software is available across all major platforms (and then some). Considering the rich array of features packed under the hood, we found the interface intuitively designed and easy to use.
Rounding out the package are powerful 256-bit AES encryption, and one of the VPN market's most comprehensive no-logging policies. Based in Panama, you'll never have to worry about hostile foreign governments forcing your VPN to spy on you, either.
Read our full NordVPN review.
Pros
Highly affordable plans
Fast and stable connections
Torrenting/P2P explicitly allowed
"Double" data protection
Great customer service via chat.
Cons
Some servers can be slow and unreliable
They can take 30 days to process refunds.

Surfshark is a relatively young provider, but it's rapidly expanded its network to encompass over 3200 servers in 65 countries. Among these are Chilean virtual servers, which you can connect to via OpenVPN, IKEv2/IPSec, WireGuard or even Shadowsocks (if you're on Windows or Android) with the ultra-secure 256-AES-GCM encryption cipher. This is all to say: if you want to spoof into Chile, you don't have to worry about ISPs, government agencies, or hackers snooping in on your activity.
Beyond these provisions, Surfshark also offers numerous fail-safes to tamp down on other vectors for security breach: IP/DNS/WebRTC leak protection, a kill switch, and even built-in anti-malware links and pop-up blocking. Surfshark also auto-enables obfuscation and anti-censorship modes when it detects the need, preemptively counteracting restrictions before you know they're there.
And tying it all together is an independently audited no-logging policy, backed by outstanding BVI jurisdiction and RAM-only server infrastructure.
Surfshark is a modern, secure, and affordable way to spoof a Chilean IP abroad.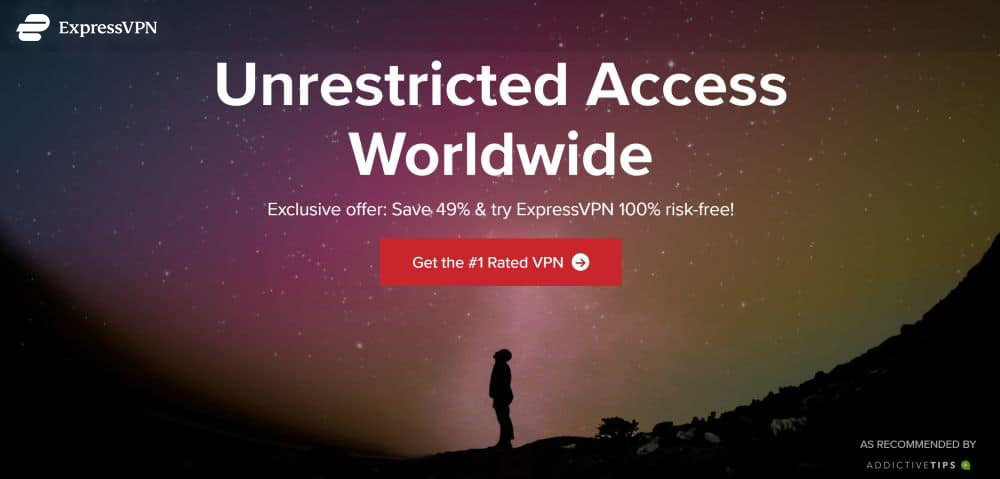 ExpressVPN has a reputation for both security and usability. It is also extremely reliable from anywhere in the world and provides a large server network to provide you with flexibility when changing your IP address. The ExpressVPN server network is very large, with more than 3,000 servers in 160 locations in 94 different countries. This makes it easy to find a fast server for you to use, and gives you plenty of options for getting around region locks and accessing content from different areas of the world.
The strong security policies include 256-bit AES encryption which will be almost impossible to hack, and a no logging policy which means ExpressVPN will never collect your information for its own purposes. The software is dead-simple to use, but also packed with plenty of extra settings when you need them. These include a kill switch to prevent you from accidentally using an unsecured connection, VPN split tunneling, and even a built-in speed test.
ExpressVPN offers dedicated software which can be installed on platforms including Windows, Mac OS, Linux, and Android with browser extensions for Google Chrome, Mozilla Firefox, and Apple Safari.
Read our full ExpressVPN review.
Pros
SPECIAL OFFER: 3 months free (49% off - link below)
Super fast, reliable connection
Secure encryption & VPN protocols
Strict no-logs policy
24/7 Customer Service.
Cons
Slightly more expensive than some other options.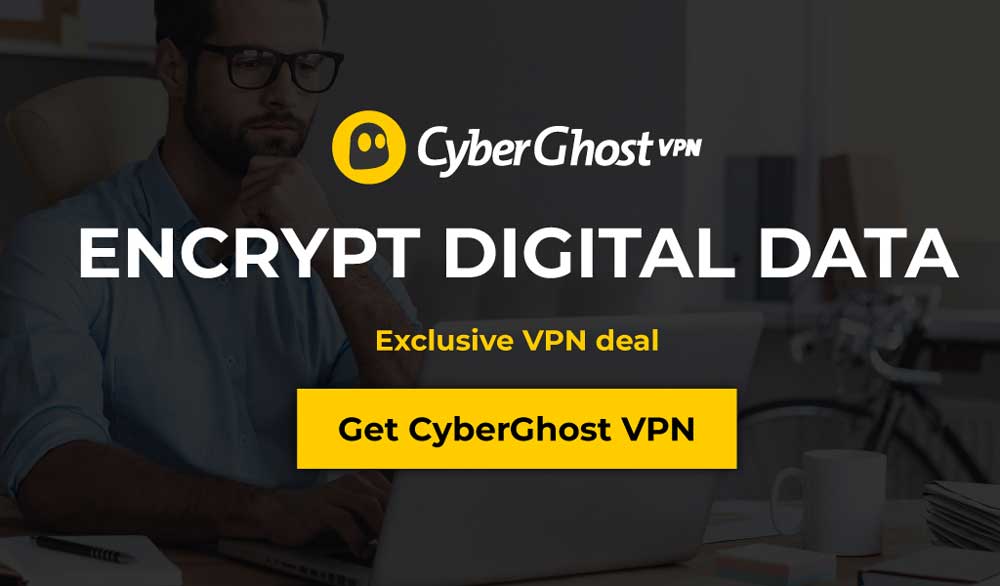 With over 5,500 servers in 80 countries serving more than 15 million users across the globe, CyberGhost is one of the VPN markets true titans. Users looking for a Chilean IP address will find a lot to love as well, with 10 servers up and running in that country.
Despite its vast offering of servers, CyberGhost strives for utter simplicity in terms of its user interface. Simply launch the VPN, choose from one of six preset configuration profiles according to what task you want to complete (torrent anonymously, unblock basic websites, unblock streaming, and more), and let CybeGhost take care of the technical stuff. Of course, picking your own server and settings is dead-simple when you do need a little more control.
256-bit AES encryption and a comprehensive no-logging policy round-out CyberGhost's privacy guarantee. Rest easier with an automatic kill switch and IP leak protection to ensure your VPN connection is never compromised. Available on all major operating systems.
Read our full CyberGhost review.
Pros
Unblocks US Netflix in web browser
3,600+ servers in 55+ countries
GooglePlay users rating: 4.3/5.0
Private: Strong no logs policy
24h support.
Cons
Can't unblock some other streaming sites.
Activating your Chilean IP address
Great! The hard part of choosing a VPN from a crowded marketplace is over. Now you just have to get up and running. Thankfully, each of our suggestions makes it super simple. The process generally looks like this:
Sign up for a VPN subscription of your choice.
Download and install your VPN software from the provider website.
Once the VPN is installed, launch the software and sign in using your VPN credentials. When you initially sign in, your VPN will connect to the fastest local server with an IP address of your current location. Your information and privacy are still secure, but we want to change your IP address to Chile. Navigate to your VPN's server list or world map (depending on your provider), find Chile, and click on it to connect. After a moment, the VPN will initialize, giving you a bona-fide Chilean IP address.
Before you start surfing the web, though, you should test your IP address just to make sure everything is working correctly. Simply open a web browser and visit ipleak.net. Once the page loads, it'll run an IP address lookup. Once complete, you'll see a box displaying your current IP. If everything is ship-shape, you should see "Chile" in this box.
What can I do with a Chilean IP address?
To answer this question, we need to consider two layers of factors: general and specific. Generally speaking, spoofing your IP allows you to fool websites into serving you content as though you were physically located in another country. This can be extremely useful for unblocking Netflix, accessing accounts based in another country, or getting better deals when shopping online.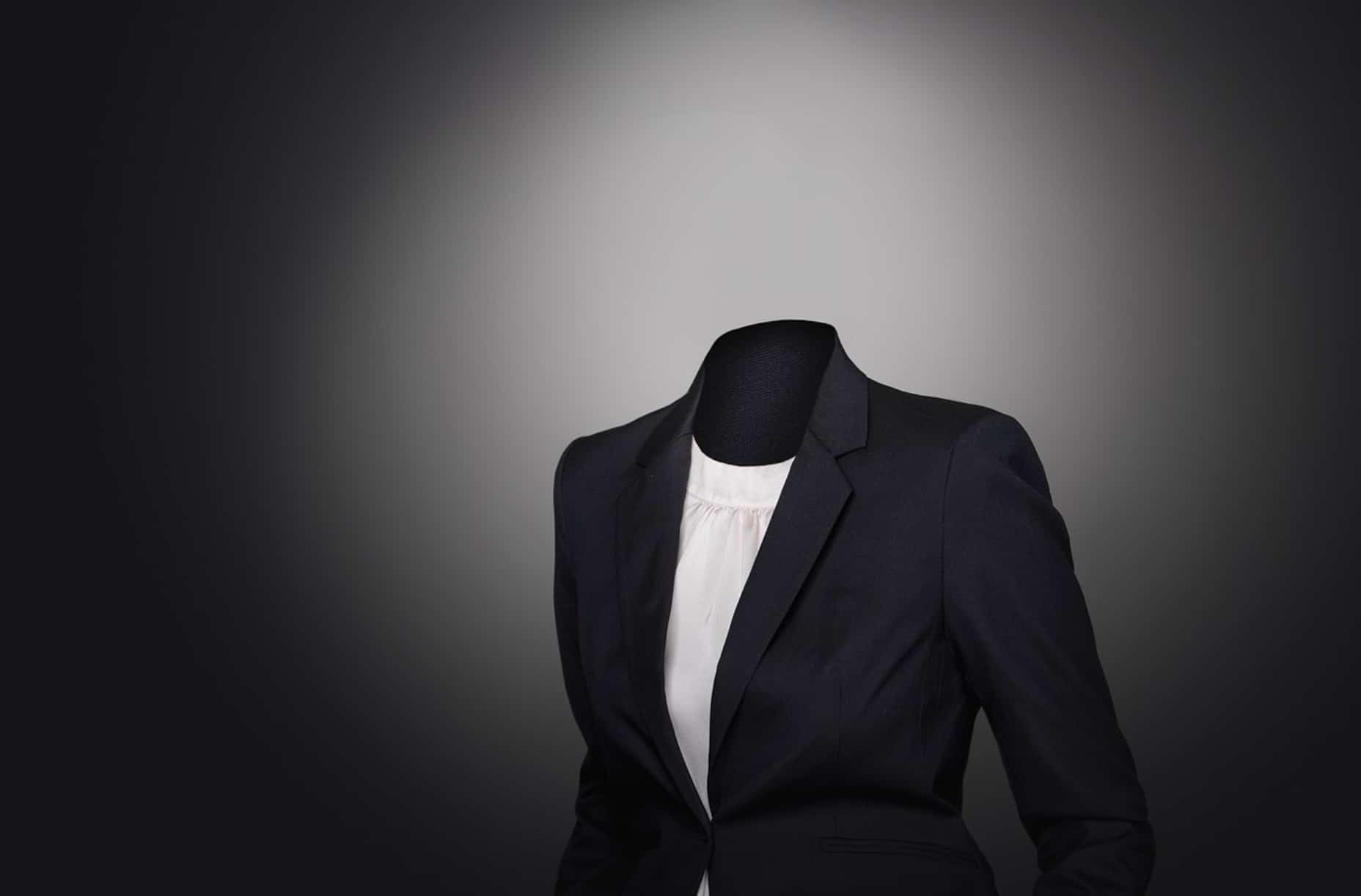 Additionally, exchanging your native IP address for a shared VPN IP gives you the massive benefit of anonymity. If you're worried about government censorship or oppression of free speech, you can rest easier behind a wall of encryption and a fake IP.
This brings us to the most specifically useful point with regards to Chilean IPs. Chile has recently made strides towards a freer, more open internet, and using an IP from that country allows you the same unfettered access as a Chilean citizen. What's more, many neighboring countries do not enjoy the same internet freedoms, and can benefit from having speedy VPN connections available in nearby Chile.
Other benefits of spoofing your location
Beyond bolstering your privacy and enhancing your ability to consume international media, there are other good reasons to borrow another country's IP address:
Cheaper digital purchases – Software is just a collection of code, so why should the same program or game cost vastly different amounts to people in different countries? Unfortunately, this common-sense question is defied by widespread practice across industries. By logging into a VPN and changing your IP to another country's, you might be able to nab a deep discount on your next digital purchase.
Unrestricted account access – In this jet-set age, it's not uncommon for expats, students, businesspeople and tourists to sign up for various accounts with foreign services. Unfortunately, many of these sites (including banks, schools, and other highly specialized entities) restrict access to anyone without a local address. With the click of a button, a VPN-enabled IP address switcharoo can restore access without risking getting locked out of your account or simply getting flatly denied access.
Localized search engine results – Google and other prominent search engines tailor their results pages in no small part to your location. If you're located in the U.S. and want to look up a Chilean news article, for example, you're far more likely to zero in on it if it appears you are searching from within Chile. Yes, this remains true even if you're typing your query in perfect Spanish. You'd be amazed at how differently the Internet is indexed for different people around the world.
Conclusion
A VPN will provide with you with security and the tools to change your IP address. When you want to bypass geological restrictions, increase your internet security, or watch movies from a different country, a VPN will help you by connecting you to a different server elsewhere and allow you to browse the internet from that location.
Chile is a fantastic choice for users in nearby countries that do not have the same level of internet freedoms. The same is true for Chilean expats abroad, or fans of Chilean media. Whatever the case, one of our VPN suggestions will make it possible!
What are you using your Chilean IP address for? Let us know in the comments below!