We are reader supported and may earn a commission when you buy through links on our site.
Learn more
How to Change Roku Account's Region: Switching Location the Easy Way
Roku doesn't make it easy to switch account regions, but there's an effective workaround: using a VPN. Today we discuss the process of "spoofing" into a new country, borrowing a virtual IP address and accessing geoblocked content. It's easy to get started, as you'll see shortly.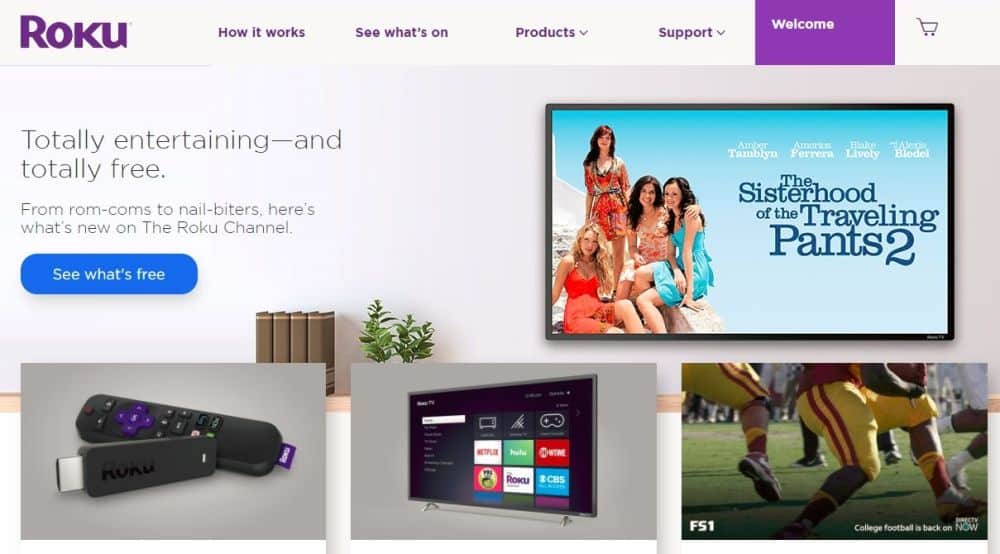 Got a brand new Roku and are eager to see what it can do? Looking to install Kodi on Roku the easy way? Maybe you're trying to decide on Fire Stick vs Roku, went with the latter, and now want to crack it open for some serious streaming? No matter how you got your device, the Roku is a fast, inexpensive, and surprisingly capable streaming stick. With it you can watch all kinds of movies, live sports, and TV series, all with a few clicks of that familiar purple remote.
A good VPN makes it trivially easy to fool your Roku into thinking you're in a different country. We recommend these providers for buffer-free streaming of geoblocked content:
NordVPN – Best Roku VPN – NordVPN is the most robust provider on the market, offering the right balance of features to unleash the potential of your Roku device. Access foreign content with NordVPN's massive network, and shield your identity with unbreakable NordLynx encryption.
Surfshark – A dirt-cheap VPN that doesn't skimp on the most important privacy provisions. "Just works" to unblock sites like Netflix.
ExpressVPN – This well-loved, premium VPN offers consistently fast connection speeds across its entire network. Ideal for buffer-free streams, even in 4K.
CyberGhost – Despite its dizzying array of servers, this user-friendly VPN makes it easy to get the most out of its advanced features thanks to an intuitive interface.
Now that you've got your Roku up and running, it's time to squeeze every ounce of entertainment value out of it possible. Roku's region settings are automatically put into place when you set up your account, and there's not much you can do to change that on a deep level. But with the right tools, namely a VPN, you can switch your Roku account's region to a new virtual location and unlock an entire world's worth of content with ease.
30-days money back guarantee
VPNs, Rokus, and Account Regions
VPNs sound like one of those crazy complicated tech things used by hackers and paranoid journalists. In reality, they're incredibly useful tools that are easy to use, and should be deployed by everyone on all of their devices (if you think that's a broad statement, read up on the government surveillance, net neutrality, and ISP tracking issues that effect us all).
With just a few minutes of effort you can lock down your online data, protect your identity, and ensure no one can track or monitor your activity on the internet. All of this is as simple as installing a good VPN and letting it run quietly in the background, encrypting every bit of data that leaves your device…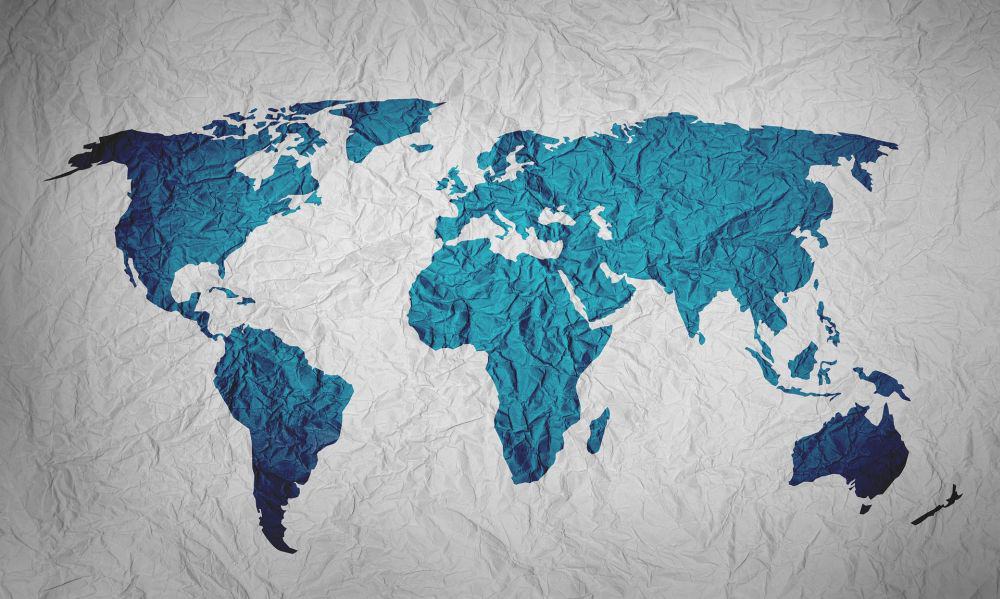 Using a VPN on your PC, laptop, tablet, and smartphone is a good idea. You can also use it with Roku and other streaming devices to protect your privacy and unlock new features. Below is a quick guide on what using a VPN with Roku does, and how you can use it.
How Does Roku Set an Account Region?
Roku sets your account region from the moment you connect to the internet. It all has to do with the country where you physically purchased your device, along with the IP address associated with your connection when you first set up the Roku. Both are used by the company to determine your region, but the latter matters a lot more.
When you get your brand new Roku device, the first thing you'll do is set up an account. You'll likely be doing this from your home Wi-Fi network, which means an IP address associated with your current region will be shared with Roku's account service. This instantly identifies the location and sets the region to match your country.
Can You Change the Account Region?
Once a Roku account has been set, there's no way to change the set region. In some rare cases when a device is purchased from one country but set up in another, contacting Roku's support channels can allow for a permanent region change, but it can only be done once, and you can't choose with region your account is associated with.
How Can a VPN Change Roku's Account Region?
Here's where virtual private networks come into play. By running a VPN on your home network, you can change your region before connecting your Roku to the internet. This allows you to manually set a location for your account before signing up, tricking the service into thinking you're located in a different country. Everything will then be linked to a new area, all thanks to your VPN.
Switching Account Regions Vs. Using Virtual Locations
The best practice for managing your Roku account regions is to run the setup procedure without a VPN active so your device and your account are identified as being from the same country. Once that's complete, you can then switch on your VPN and manually change virtual locations to access any country's content. This won't change the account region itself, but it will give you all the benefits of doing so, and it's far easier than factory resetting your Roku every time you want to change regions.
Best VPNs for Roku
In order to pick out the best VPN for Roku, you need to know which qualities are important. It can be difficult to make sense out of all the encryption jargon, privacy protocols, and other tech speak, but by focusing on the criteria listed below, you can cut through the fluff and find the right service to meet your needs.
Fast streaming speeds – Only the best VPNs provide optimized, lag-free video streaming speeds.
Device compatibility – To use a VPN with Roku, you need to run it on your router. Make sure the service supports this out of the box.
Network size – The more servers a VPN runs, the more virtual region locations are at your disposal.
Reputation – Make sure your VPN has a huge base of satisfied customers before signing up.
Zero-logging policy – A strict zero-logging policy for true online privacy and security is the only way to use a VPN.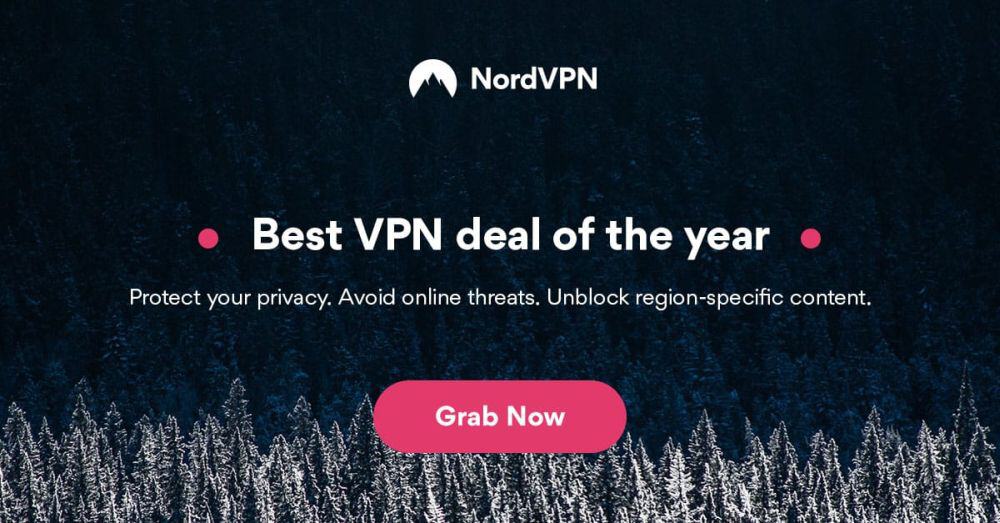 NordVPN has the largest server network on the market, nearly doubling the size of its nearest competitor. The list is constantly growing, but right now users have access to over 5,500 servers in 59 different countries around the world, enough to provide the fastest secure connection no matter where you live. You'll always be able to snag a great server with NordVPN, and you'll get extra protection through double encryption, onion over VPN, and anti-DDoS servers when needed, too!
NordVPN provides perhaps the industry's best zero-logging policy, covering everything from bandwidth to time stamps, traffic to IP addresses. Your activity is never recorded or shared with third parties while using NordVPN. Backing these features is 256-bit AES encryption on all data, an automatic kill switch, DNS leak protection, and a host of customizable encryption features.
Read our full NordVPN review.
Pros
Highly affordable plans
Over 5,400 servers in 61 countries
Torrenting/P2P explicitly allowed
Strict zero logs policy on both traffic and metadata
Live chat support is available.
Cons
Some servers can be slow and unreliable
Refund processing can take up to 30 days.

Surfshark is a router-friendly VPN that offers a world of benefits to Roku users. Namely, a world filled with super-fast, ultra-secure Surfshark servers! You can spoof into 3,200 servers in 65 countries, protected by unbreakable 256-AES-GCM encryption. Watch as geoblocked sites open the gates and welcome you like a local; meanwhile blocking out nosy ISPs from tracking your activity and throttling your traffic.
Even stubborn sites like Netflix can't keep Surfshark out, thanks to built-in smart DNS settings and blanket obfuscation on every server. Browse, stream, and download in confidence backed by Surfshark's outstanding no-logging policy.
Pros
Break through harsh censorship to securely access social media and foreign news sites
Every server is a speciality server
Accepts all major credit cards, Apple, Google, and Amazon Pay, PayPal, and even Bitcoin
Favorable BVI jurisdiction guarantees no logs kept
Support staff manned by actual human beings 24/7.
Cons
Connection speeds won't impress users of other high-end VPNs
New-kid-on-the-block status may not instill same trust as larger providers.
Read our full Surfshark review.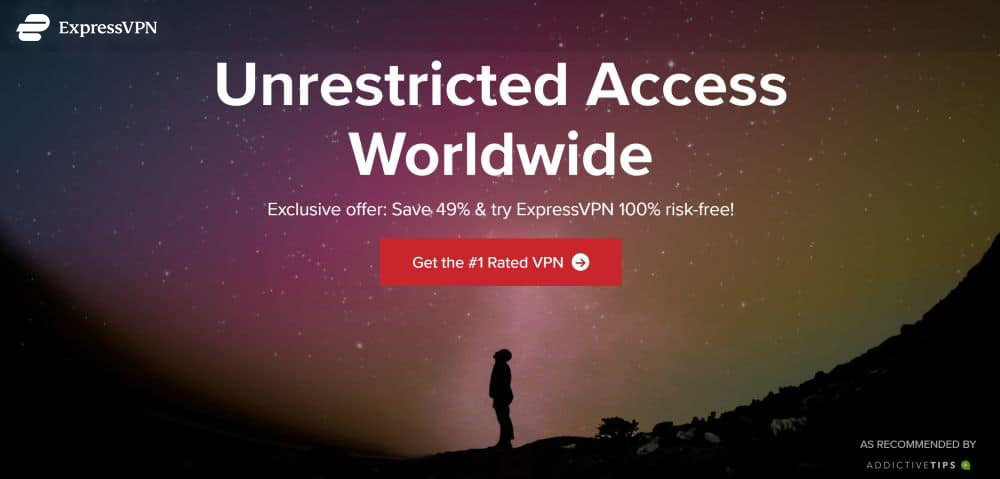 ExpressVPN is a reliable provider with thousands of satisfied customers around the world, each of whom enjoys incredible speeds every time they connect. The company runs a large network of over 3,000 servers in 94 countries around the world, meaning you won't have to wait for buffering or other delays while loading movie streams. ExpressVPN has speed, security, privacy, and usability, all the features you need for a good VPN!
ExpressVPN's privacy features are second to none. Data is protected with 256-bit AES encryption and backed by a zero-logging policy on traffic, DNS requests, and IP addresses. There's also both DNS leak protection and an automatic kill switch to deliver a reliable safety net in case of an accidental disconnect.
Read our full ExpressVPN review.
Pros
Unblocks Netflix and other streaming sites
Super fast, reliable connection
Secure encryption & VPN protocols
Keeps no logs of personal data
Great customer service via chat.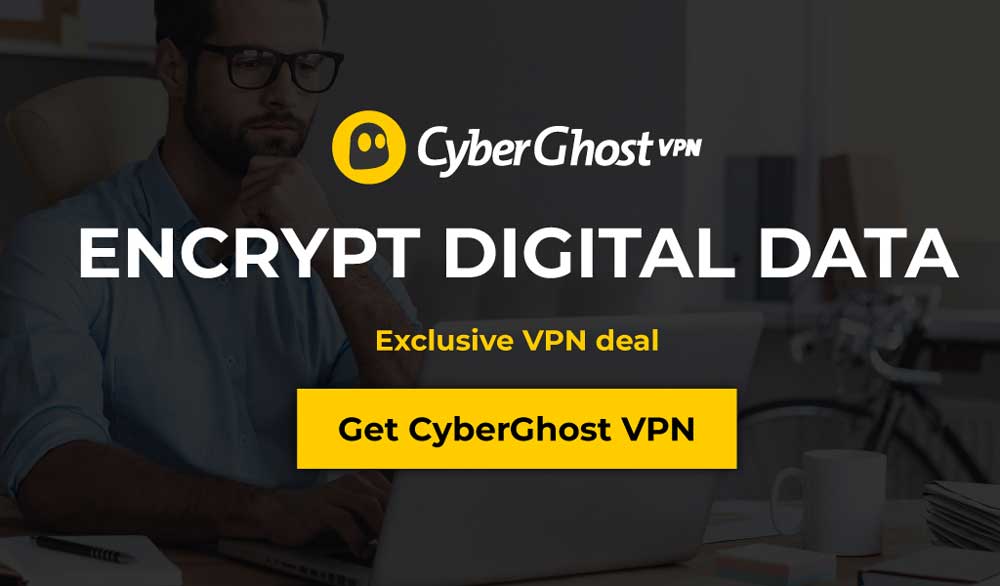 CyberGhost is one of the best all-around VPNs on the market, all thanks to fast speeds, tough security, and the company's custom app that works on smartphones, desktop PCs, and laptops alike. Users can connect with just a few clicks and enjoy unlimited access to an impressive network of over 6,700 servers in 89 countries. CyberGhost leverages this network to deliver incredibly fast and reliable speeds around the world. No buffering delays, internet slowdown, or sluggish connections, just a blazing fast internet each time you log on.
CyberGhost's privacy features keep you secure at all times with 256-bit AES encryption on data, a zero-logging policy on traffic, time stamps, and IP address, and both DNS leak protection and an automatic kill switch. These features hide your identity each time you go online, allowing you to connect with full privacy no matter where you go. You never have to spend time configuring these features, either, as CyberGhost is ready to go right out of the box.
Read our full CyberGhost review.
Pros
LOW PRICE: 6 EXTRA free months (79% off - link below)
Peer-to-peer (P2P) torrenting allowed
Jurisdiction in Romania
No logs policy
24/7 Live Support.
Cons
IPv6 WebRTC leak in macOS
Doesn't unblock all streaming services.
How to Change Roku's Account Region
Once you've got your Roku ready and a VPN installed, creating and changing the account region is a piece of cake.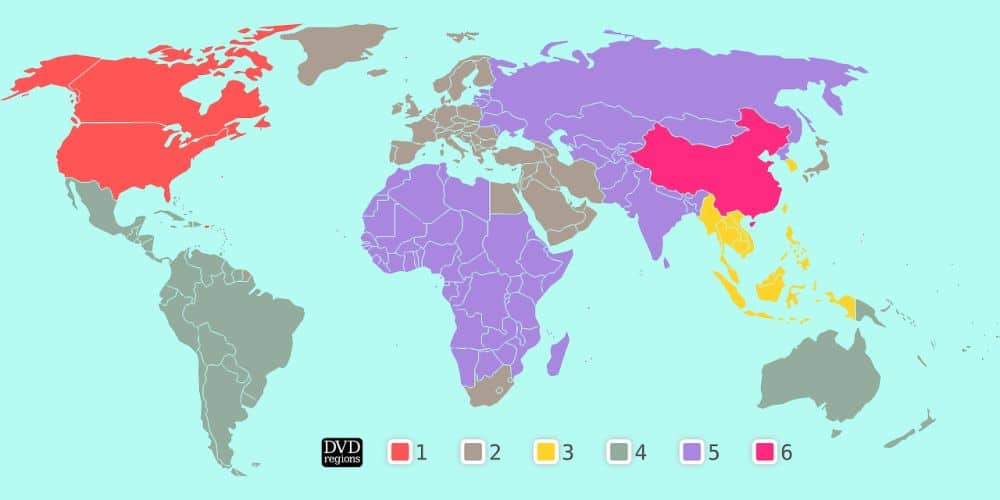 Step 1 – Install a VPN
Before you even touch the Roku, you'll need to have your VPN set up and ready to go. This requires signing up for a reliable service, configuring it to work with your home router, then choosing a region to associate with your account. The specific details of how to do this will vary depending on your VPN service, but the steps below will get you started.
Sign up with a reliable VPN service that supports router installs.
Check the VPN's support pages for full instructions on how to configure it to work with your router.
Complete the router setup and choose a region to associate with your Roku account.
Open a web browser on a device that's connected to the same network.
Go to ipleak.net and let it automatically run the IP address test.
If the country of origin shown on the page is different than your physical location, then the VPN is ready to go.
Step 2 – Factory Reset
The unfortunate reality of changing your Roku account's region is that it can only be done by fully resetting your device. This means you'll lose your account settings, your channels, and your service sign-ins. None of your data will be lost, though, you'll simply need to redownload everything once you set the Roku up the second time.
Note: If you're setting up a brand new Roku, you can skip this step and move on to the next one.
Turn on your TV and switch to the Roku's main interface.
Go to Settings > System > Advanced System Settings > Factory Reset
A number grid will show up on the right. Use it to type in the PIN code displayed just below. This is to prevent accidental factory resets.
After confirming the PIN, the factory reset process will begin.
Give the Roku a few moments to wipe all account data and reboot, then proceed to step three.
Step 3 – Create a New Roku Account
With your VPN active and set to a non-local region, and your Roku fully reset and rebooted, you're now ready to change the account region.
Go through the Roku's setup process step by step.
When it comes time to sign into an account, choose the option to create a new account instead.
Enter details for a separate account from your main one, including a new e-mail address and password.
Confirm the account information and complete the Roku's setup process.
Once you're finished, you'll have a brand new Roku account associated with another region. Make sure you keep your VPN connected and active each time you use your Roku, otherwise you may encounter streaming errors.
Step 4 – Change VPN Locations
Once you've got your account region swapped, using your VPN router software to switch countries is a cinch. You won't need to go through the entire process of factory resetting and creating a new Roku account each time you want to access foreign content. Instead, leave your Roku region the same, just switch your IP address.
Leave your Roku account as-is, but make sure your VPN is active on the router. Run the IP address test on ipleak.net mentioned above if you're not sure it's working.
Go into your VPN's settings and pick a new server location to connect to. This will vary depending on your router brand and the VPN you're using. If you're not sure how to do this, consult the VPN's support pages for help.
Switch virtual locations on the VPN software. You may need to reboot the router to make sure this goes into effect.
Run another test on ipleak.net to make sure the IP swap took place.
Go back to your Roku and start streaming from other regions, all thanks to your VPN! In some cases you may need to restart the Roku for the changes to take effect, but otherwise you're ready to sit back and enjoy.
Conclusion
The Roku streaming device is a handy piece of hardware. Not only does it offer access to a huge number of streams, it's also easy to use, easy to set up, and easy to customize. With the tips above, you can even change your Roku account's location to access content from all around the world!
Did you run into any issues using our guide? Or, got a better way of doing things? Leave us your thoughts below!