We are reader supported and may earn a commission when you buy through links on our site.
Learn more
How to Mirror Windows 10 to Firestick
Get more out of your Firestick by mirroring your Windows 10 device to it. If you're unfamiliar with the process, we break it down step by step. We also help you navigate mirroring with a VPN, as well as address some common troubleshooting points to get you up and running fast.
The Fire TV and Fire Stick devices from Amazon have proven to be some of the best streaming hardware around. They're fast, inexpensive, easy to hack, and an absolute delight to use on a daily basis. You can even play games on Fire TV, and there are hundreds of great titles to choose from!
Even though most people aren't aware of the hidden feature, Fire TV is also capable of casting and mirroring content from other devices, including iPhone and Windows. With a little setup time you can essentially copy your Windows 10 screen straight to your TV, all thanks to your Fire Stick!
30-days money back guarantee
Remember to protect your privacy on Fire Stick
It doesn't matter what you're doing on the internet, there's always the chance someone is monitoring your activity. Sometimes it's mass surveillance programs, sometimes cyber criminals or ISPs. Either way, the moment you connect your device to the web your privacy is at risk. This holds true even for Fire TV and Firestick devices.
The best way to stay safe online is to encrypt all of your traffic. VPNs are by far the fastest and easiest way to do this. With a good VPN, your data gets encrypted before it leaves your device, locking down private information so no one can monitor your activity or discover your location. VPNs make it easy to stay safe, even on Fire TV.
Not sure how to choose the right VPN? Check out our recommendation below!
NordVPN – Easily the Best VPN for Firestick and Windows 10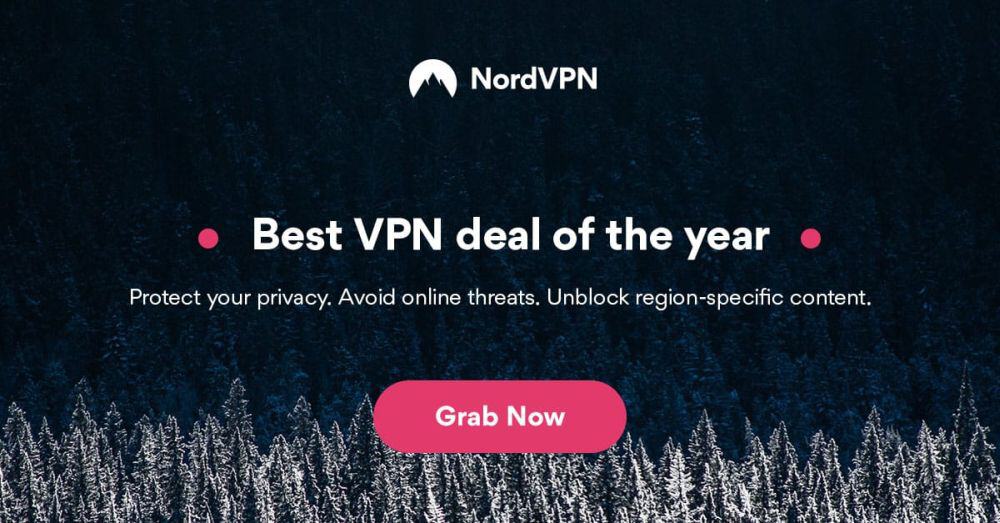 NordVPN is uncompromising on security, and now brings its incredible feature set to the Amazon Fire TV stick with a natively available app. That's right, no more router configurations or hacked workaround–the world's best VPN now works perfectly on Firestick.
It brings with it ready access to the most powerful VPN server network in the industry. Over 5,800 servers in 59 countries nodes are available to spoof a foreign virtual IP, thereby hiding your traffic from ISPs, hackers, advertisers, and government agencies alike. Of course, the way more fun application of this tech is unblocking geoblocked content. Even Netflix's infamous proxy error is powerless to stop NordVPN's special NordLynx encryption in tandem with SmartPlay smart DNS functionality.
In addition to sheer quantity of servers, there's also a range of specialty nodes embedded in NordVPN's network that open up the door to browsing Tor safely, fast P2P downloads, anti-DDoS protection for gaming, and much more. And with an independently audited no-logging policy, you can be sure NordVPN won't be keeping records of your activity which could be used to identify you. Also available on Windows 10, Mac OS, Android, and most other devices.
Read our full NordVPN review.
Pros
Unblocks US Netflix, iPlayer, Amazon Prime and other streaming services
5,400+ servers globally
No IP/DNS leaks found
Retains no metadata of your browsing
24/7 Chat Support.
Cons
Apps can sometime be slow to connect.
Requirements for mirroring Windows 10 to Firestick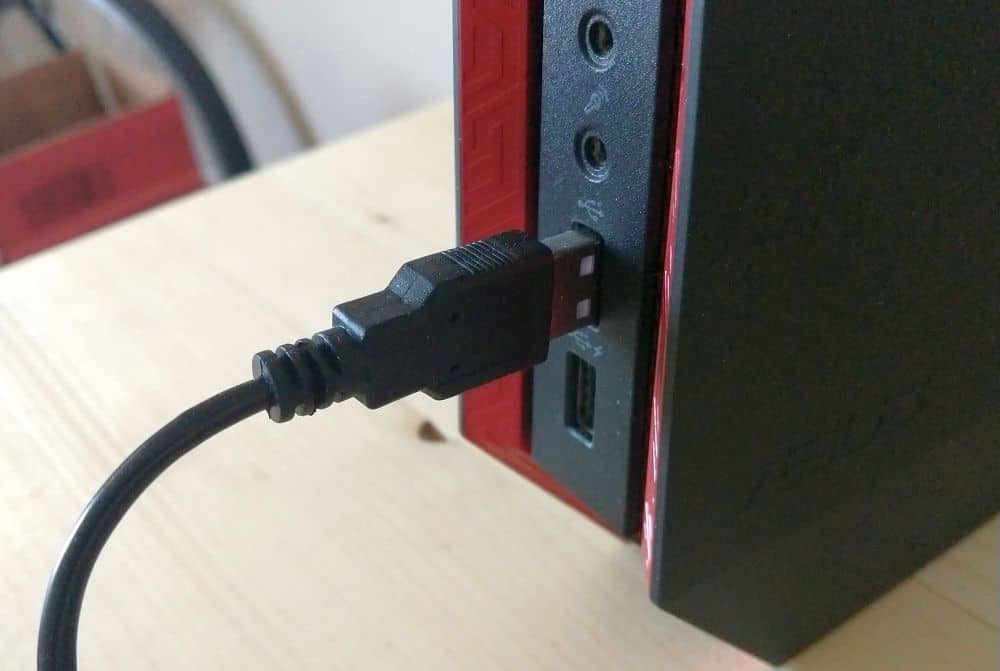 Amazon's official statement about mirroring and casting to Fire TV is that the feature only works with Fire Phones, Fire tablets, and certain Android devices running Jelly Bean or higher. The truth is you can mirror content from a number of other platforms, all you need are a few tools and a little time to set things up.
Fire TV devices
There are multiple generations of Fire TV and Firestick devices, including new HD-focused hardware just released by Amazon. Mirroring reportedly works on most versions of Fire hardware, though some users report trouble with first and second generation devices from time to time. Whether you're using Fire TV or a Fire TV Stick, generally speaking you shouldn't have any issues mirroring Windows 10.
Windows 10 hardware
Windows 10 powers everything from laptops to desktops to the occasional tablet device. Microsoft has gone to a lot of trouble to make the operating system experience the same no matter which hardware it's running on. The good news is this makes it extremely easy to mirror content to Fire TV. You can even follow the same instructions no matter which device you have Windows 10 installed on.
A fast home Wi-Fi network
In order to mirror from one device to another, both your Fire TV and Windows 10 need to be connected to the same Wi-Fi network. This is a simple security feature built into the process from the ground-up that prevents outside parties from taking control of your screen. It limits mirroring functionality to simply placing your content on a TV, but that doesn't make it any less impressive.
Apps and software
There are no app or software requirements for mirroring Windows 10 to Fire Stick. You may see apps on the Windows 10 or Fire TV stores, but know that they're entirely unnecessary for casting one device to another. All you need are working devices with the correct operating systems installed and you're set.
How to mirror Windows 10 to Fire Stick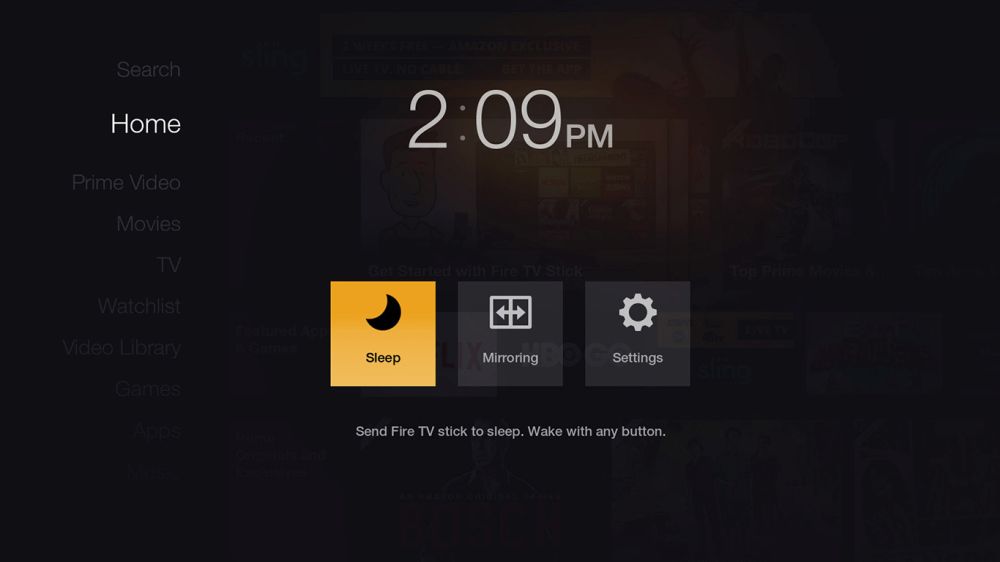 Start by going to your Firestick and holding the Home button on your remote for several seconds. This brings up a small menu with options to sleep, change settings, or mirror. Click the mirroring option in the center and Fire TV will start looking for a device to connect to.
On your Windows 10 computer, look in the lower right corner of the screen to find the notification icon. It should look like a little text message box, and it may or may not be an empty outline, depending on your notifications status. Click the notifications icon to open the Windows 10 action center, then click Connect.
Assuming your Firestick and Windows device are using the same home network, you should see Fire TV listed in the Connect screen. Click your Fire device on the list and Windows 10 will initiate the mirroring/casting process.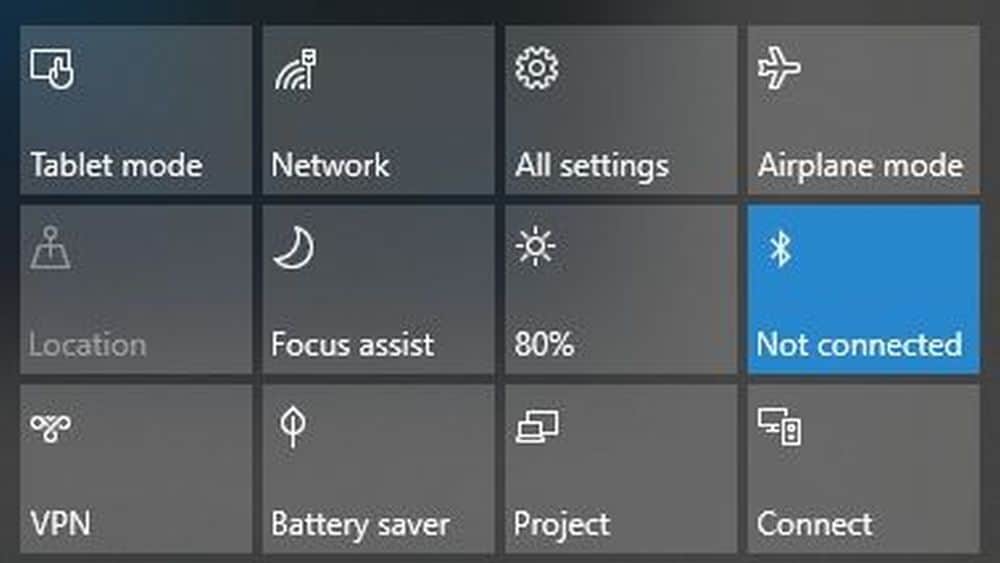 Once Windows 10 is casting to your TV, you may notice the screen is small or difficult to see. You can quickly fix this by changing the resolution on your Windows device. Right click on your desktop environment and choose Graphics Properties.
In the menu that opens, choose Display. Now scroll to Resolution and select something no smaller than 1280×720. The screen may flicker and mirroring may temporarily disable, but once the setup recovers, you'll be casting once again.
Troubleshooting mirroring problems
Mirroring Windows 10 to Fire Stick is generally a straightforward process. Problems do occasionally arise, but fortunately they're almost always easy and quick fixes.
Firestick Not Found
If you've turned on mirroring in your Fire TV interface, then go to Windows 10 and open up the connection dialog, you should see the Fire device listed at the top of the screen. If you don't, chances are there was a problem with the mirroring. The most common error here is that mirroring didn't turn on with Fire TV. Try rebooting your Firestick and selecting the mirror option again, then try connecting from Windows 10.
There's also the possibility that your Fire and Windows 10 devices aren't on the same Wi-Fi network. If this is the case, the hardware simply isn't capable of connecting to begin the mirroring process. Make sure both your Stick TV and Windows 10 PC are using the same Wi-Fi connection before beginning.
Miscellaneous mirroring issues
Problems such as unreliable casting, mirroring options disappearing, and a sluggish connection can often be traced back to your Windows 10 setup. In this case, you may need to update your drivers to ensure proper mirroring to Fire TV.
Most Windows users will receive automatic updates for their driver software. If you're having trouble mirroring, you should check to make sure these are being delivered to your device on a regular basis. Press the Windows button on your keyboard and type in Settings. In the search box type "driver".
Click the Check for Updates option that appears below. You'll be taken to a separate settings screen where Windows will automatically search for system updates available to download. If any are needed, you'll be guided through the install process.
Once the updates are complete you may need to reboot your Windows 10 device. Afterwards, go through the mirroring instructions above and you should be able to connect and cast without issue.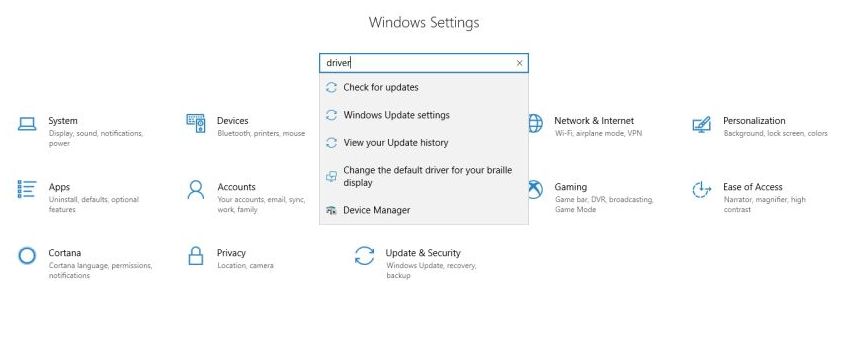 Can't click the connect icons
Some Windows 10 devices don't have built-in WiDi (Wireless Display) support. In most cases this only applies to users who bought machines made for Windows 7 and subsequently upgraded to Windows 8 or Windows 10. In this case, you will still see the options for casting and connecting to other devices when you open the notifications panel, but the buttons will be grayed out and inaccessible.
Unfortunately, mirroring as outlined above won't be possible on these devices, even if you have Windows 10 installed. The only way around this limitation is to use third party solutions that add WiDi support to your hardware.
How to mirror with a VPN
VPNs themselves do not provide any mirroring capabilities. They also don't interfere with the casting process in anyway. This means you can easily secure your data on both Fire TV and Windows 10 without sacrificing any features. Use the guide below to set things up and get started.
Start by opening a web browser on your PC, then sign into your VPN account. You'll need to download the apps for both your Firestick and Windows 10. If you use IPVanish above, this is a fast and easy process. Grab the .exe file for Windows first, then click the link to the Amazon appstore and send the Fire TV VPN to your device remotely.
Now install the VPN on both of your devices. Launch the software on Windows and sign in using your VPN credentials. Most apps will automatically connect to a server as soon as you launch, which should give you the fastest connection available. There's no need to change servers unless you need an IP address in a specific country. Repeat the sign in process with the VPN on your Fire Stick, as well.
After you've completed the steps above, follow the mirroring instructions in the previous section. This will allow you to start mirroring from Windows 10 and have your screen's content appear on your TV via Fire Stick. The VPN shouldn't interfere with this connection at all. In fact, it will ensure that any data leaving either device is fully protected by encryption and anonymity features, creating a safe space for your information.
Alternative way to mirror Windows 10 to Fire TV
For most people, casting a Windows 10 device to Fire TV will be a simple, easy, and straightforward process. Others will encounter a few problems, some of which simply can't be overcome by traditional means.
Miracast transmitter & receiver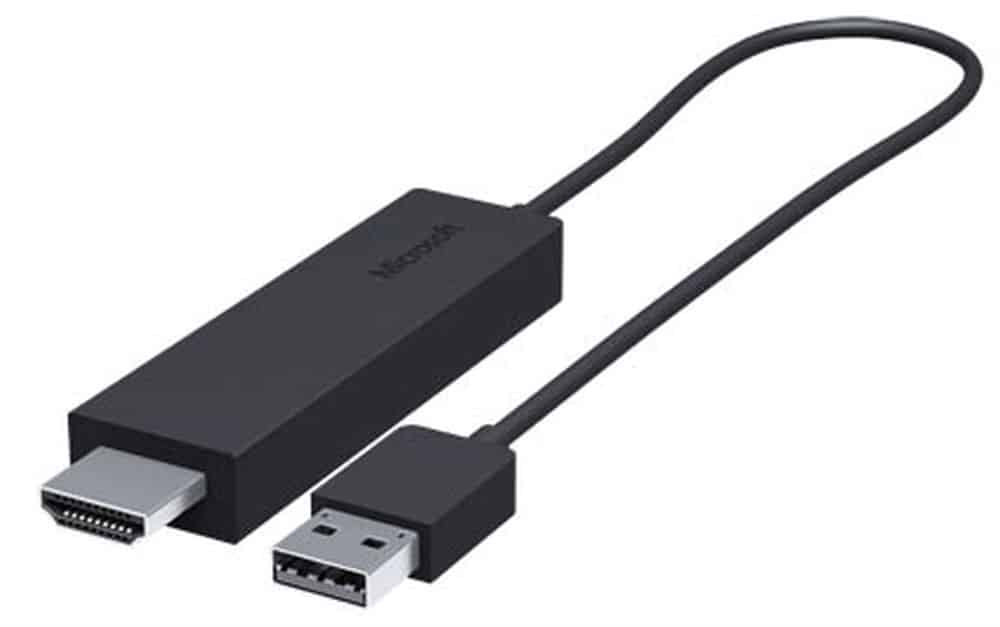 Miracast devices provide a simple and relatively inexpensive way to mirror content to your TV. They work a lot like a Fire Stick does in principle, allowing you to plug the hardware into your television set, then go to Windows 10 and send the screen directly there.
Setting up a Miracast receiver is really simple. Once you have selected a device, all you need to do is plug it into your television, just like you would a Fire TV. You'll also need a Miracast compatible transmitter such as ScreenBeam. Plug this into your Windows 10 device. Now you can set the casting process up as outlined above, no Fire TV required.
The downside is Miracast doesn't support all the great streaming, gaming, and app options as Fire TV, so unless you absolutely can't get mirroring to work with your Fire Stick, there's no need to bother with buying a Miracast.
Use ScreenBeam to mirror to Fire TV
If your Windows hardware doesn't support Miracast streaming, you'll need to grab a third party solution that enables this feature. The ScreenBeam transmitter is a good base-level option. It plugs into your device's USB slot and allows casting from Windows 10 with ease.
Once you have a ScreenBeam, plug it into your Windows PC. Follow the instructions above to start your Fire TV searching for a signal, then use the same instructions to activate the Windows 10 connect feature. If all goes well, you'll be casting without issue.
Conclusion
Amazon's Fire TV and Fire TV Stick are feature-rich devices that bring a lot of entertainment value to your home. Not only can they stream movies and TV shows, but they also provide a convenient resource for casual games. With the mirroring trick explained above, you can even use your Firestick to use Windows 10 on your TV!
What do you plan on doing with your newfound mirroring abilities? Let us know in the comments below!