How to mute channel and message notifications in Microsoft Teams
Microsoft Teams has channels and conversations happen within those channels. The conversations themselves are threaded so within a channel, there are multiple threads. The threaded conversations allow different topics or discussions to be held in a single channel.
Generally, chat apps that have channels (Discord, Slack, Telegram), don't offer the same threaded experience though users can reply to a particular message.
As with any complex chat application, following a conversation, even with threads and channels, can be complicated. There's always a lot being said and not all of it relevant for everyone.
Mute a channel in Microsoft Teams
A channel that is added for a team may be visible for everyone, or a few select members of the team. This setting is at the discretion of the team admin. If you're part of a channel that you don't need to follow, you can mute it.
Open Microsoft Teams.
Go to the Teams tab.
Select a team.
Click the more options button next to the channel you want to mute.
Select Channel Notifications.
To turn all notifications for the channel off, select 'Off'.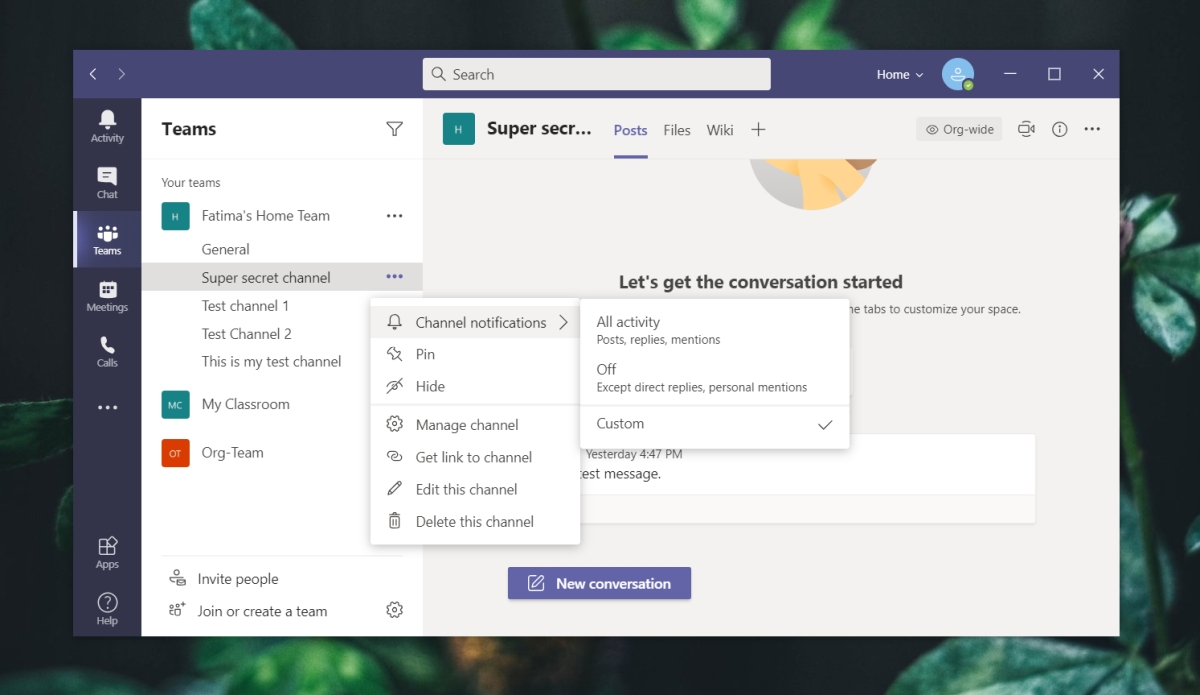 You can set custom notifications by selecting Custom and choosing which message type will trigger a notification.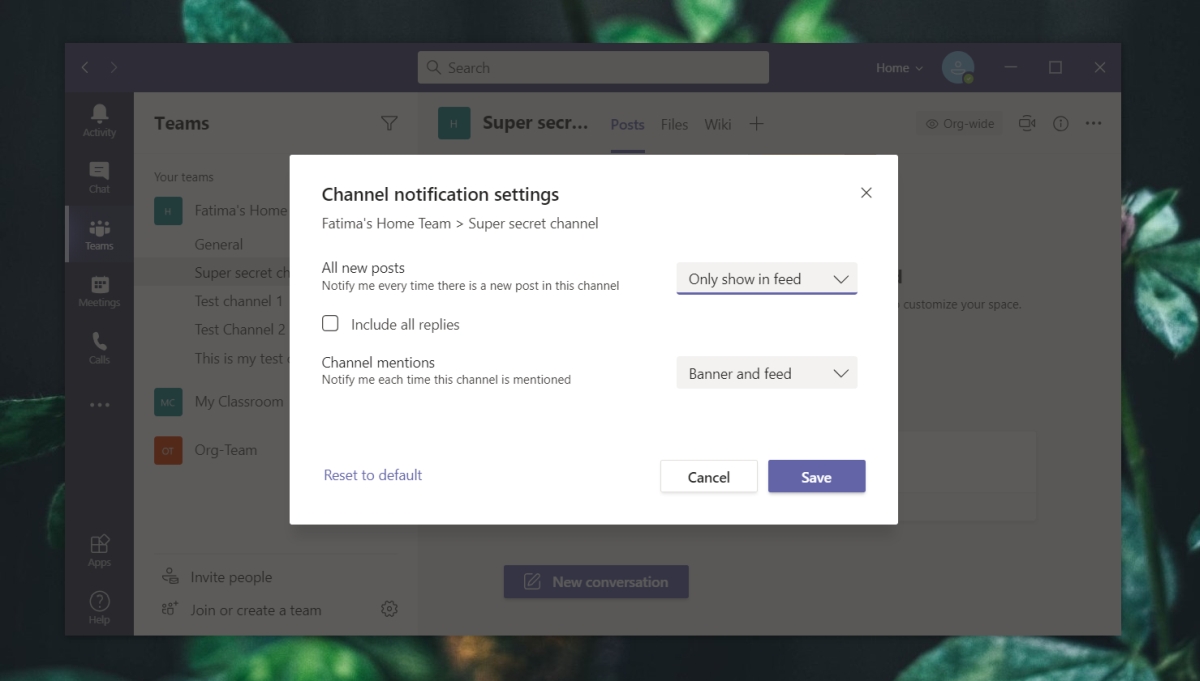 Mute message notifications in Microsoft Teams
You can keep notifications for a channel on but mute them for a particular message thread in the same channel.
Open Microsoft Teams.
Select the Teams tab.
Select a channel.
Find the message you want to mute.
Click the more options button at the top right of the message.
Select Turn off notifications.
To turn notifications back on, follow the above steps but select the Turn on notifications option from the menu.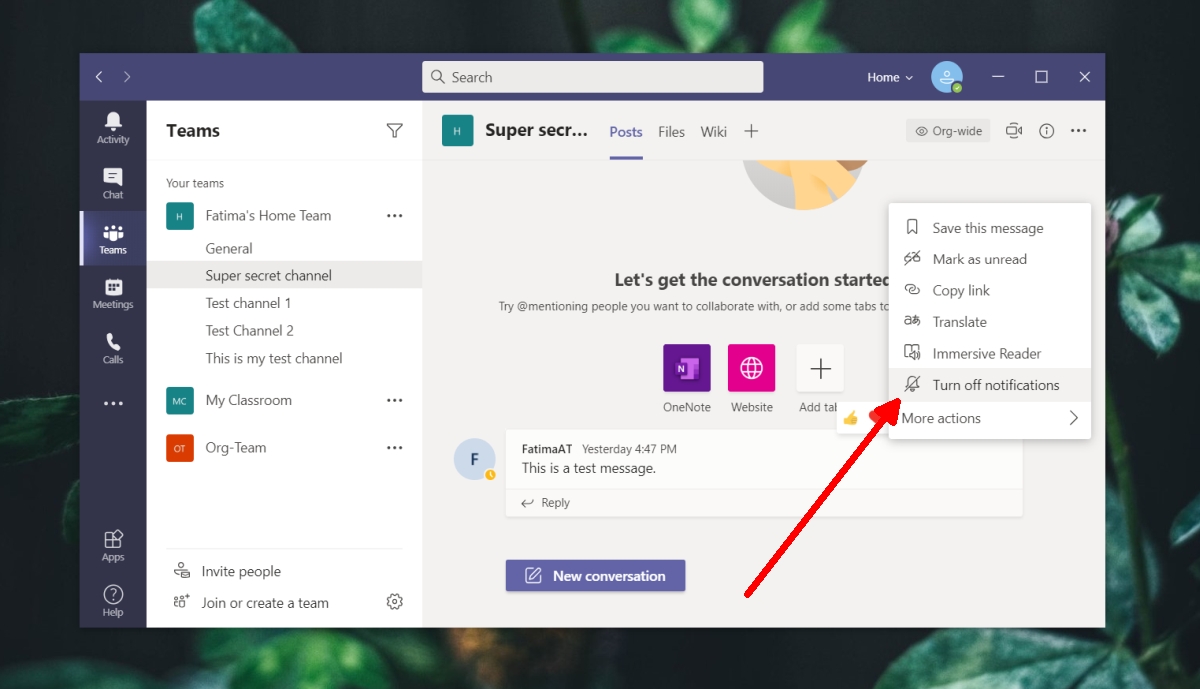 A word of caution
Microsoft Teams isn't like Slack or Discord. These apps have the option to alert everyone to a message by using tags like here or all. In Microsoft Teams, if you mute a message or a channel, you stand to miss an important message when it's meant for everyone.
Be careful when you choose to turn something off. If you're unsure if a message can be muted or not, consider snoozing it instead. That way you'll be able to get back to the conversation when you have time instead of missing it completely.
Conclusion
Microsoft Teams is incredibly complex and it's meant for large teams. It is surprising that the app doesn't have better message and notification management. Compared to this app, Discord offers better, more fine-grain control to everyone for the sort of messages they are alerted to.