How to use the Zoom meeting screenshot tool
Zoom has a built-in screen recording tool which, if allowed by the meeting host, allows anyone to record a Zoom meeting. Zoom meeting can be recorded locally by free users, and recorded in the cloud by premium users. A recording captures everything however it may be overkill at times when a simple screenshot will do the job just as well.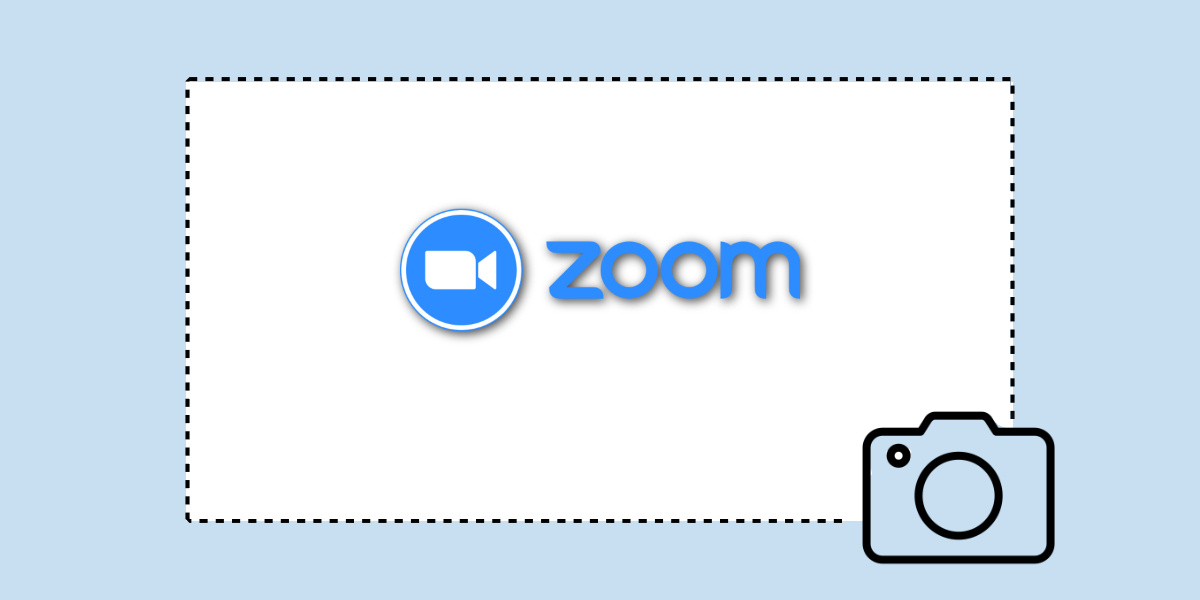 Zoom meeting screenshot
Taking a screenshot in a Zoom meeting is easy since most desktop operating systems come with a built-in tool for taking a screenshot. The tool works universally i.e., it can capture all apps unless they have specifically restricted screenshots (Netflix).
Zoom also has a tool for taking screenshots and it's up to users to choose whether they want to use the stock screenshot tool on their OS, or if they want to use the Zoom screenshot tool.
Zoom meeting screenshot – Stock tool
If you want to use the stock screenshot tool on your desktop OS to take a screenshot during a Zoom meeting, you only need to know the correct keyboard combination to use.
Windows 10
macOS
macOS has lets users take screenshots of the entire screen, a window, or an area of the screen. The screenshots are saved to the Pictures folder.
To take a full-screen screenshot, tap the Command+Shift+3 keyboard shortcut.
To take a screenshot of the active window, tap the Command+Shift+4 keyboard shortcut. When the cursor changes to a crosshair, tap the Space bar. Click on the window you want to capture.
Zoom meeting screenshot – Zoom's native tool
Zoom has its own screenshot tool but it isn't enabled by default. To enable it, follow these steps. They apply to both the Windows 10 and the macOS app.
Open the Zoom app.
On the Home tab, click the cog wheel button under your profile picture.
Go to the Keyboard Shortcuts tab.
Expand Chat.
Enable the Screenshot shortcut.
On macOS, you will need to grant Zoom additional permissions before you can take screenshots.
Once enabled, use the Command+T keyboard shortcut to take a screenshot on macOS.
Use the Ctrl+T keyboard shortcut to take a screenshot on Windows 10.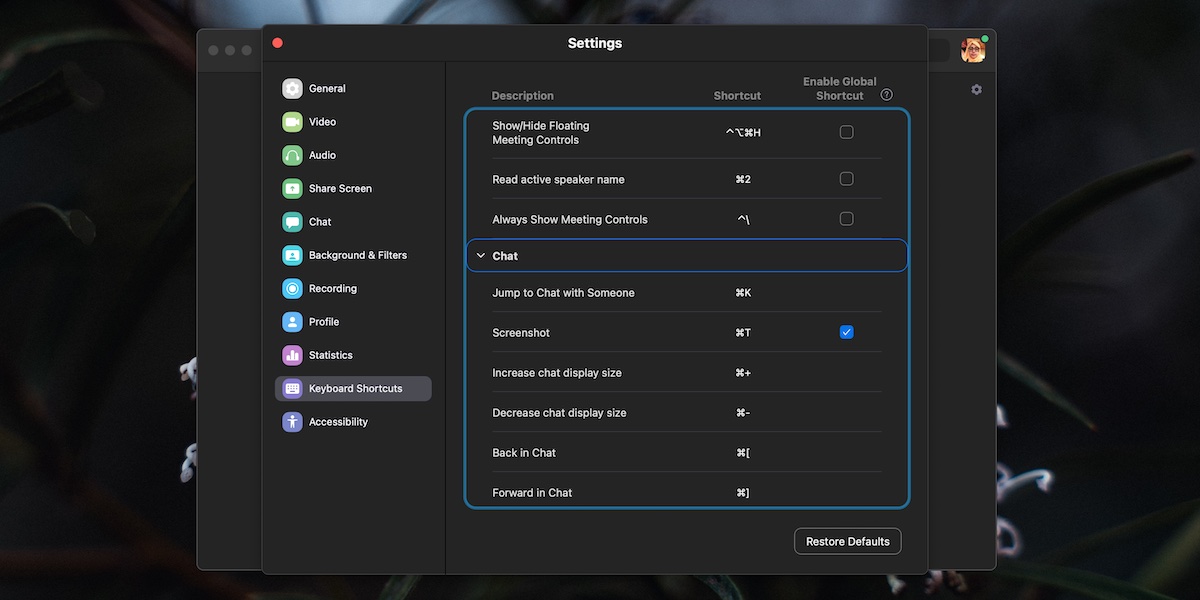 Conclusion
The Ctrl+T or the Command+T keyboard shortcut is taken over by Zoom and you cannot use it in other apps if Zoom is running. This can be a problem since this same shortcut is used in browsers to open a new tab. The good news is, if you click the shortcut in Zoom's settings, you can set a different/custom shortcut that doesn't interfere with other apps.