How To Add Custom Subtitles On Netflix
Netflix is available in lots of countries. Unlike Hulu which is limited to the U.S., you can watch Netflix in over 100 countries. Netflix does limit what content is available in different countries but users can usually find a VPN for Netflix that will let them access geographically blocked content. The one thing you cannot overcome with a VPN is a language barrier. Netflix has subtitles but the language support is limited and you cannot use custom subtitles on Netflix by default. If you watch Netflix in either Chrome or Firefox, you can use Super Netflix and add custom subtitles to anything on Netflix.
Custom Subtitles On Netflix
Step 1: Install the Super Netflix add-on for Firefox, or the Super Netflix extension for Chrome.
Step 2: Pick a title to watch on Netflix. Make sure what you want to watch is available on Netflix. If you're watching a TV show, take note of the season and episode number.
Step 3: Download subtitles for the episode or movie you want to watch. Your subtitles will download as a ZIP file which you need to extract. Inside you will find an SRT file which is the subtitle file.
Step 4: Netflix cannot read the SRT file and Super Netflix can't force it to. You must therefore convert the SRT file to DFXP. In order to convert the file, go to Subflicks. Upload the file, convert it, and download the DFXP file.
Step 5: Open Netflix and play the TV show or movie you want to watch. Pause it right away so you can add the subtitle file.
Step 6: Tap the Ctrl+Alt+Shift+T keyboard shortcut. A select file box will open. Select the DFXP file you just downloaded.
Step 7: Click the caption icon on the seekbar on Netflix. It's the one next to the full screen button. The subtitle file that you uploaded will be listed there. Select it and click play to start watching Netflix with your custom subtitles.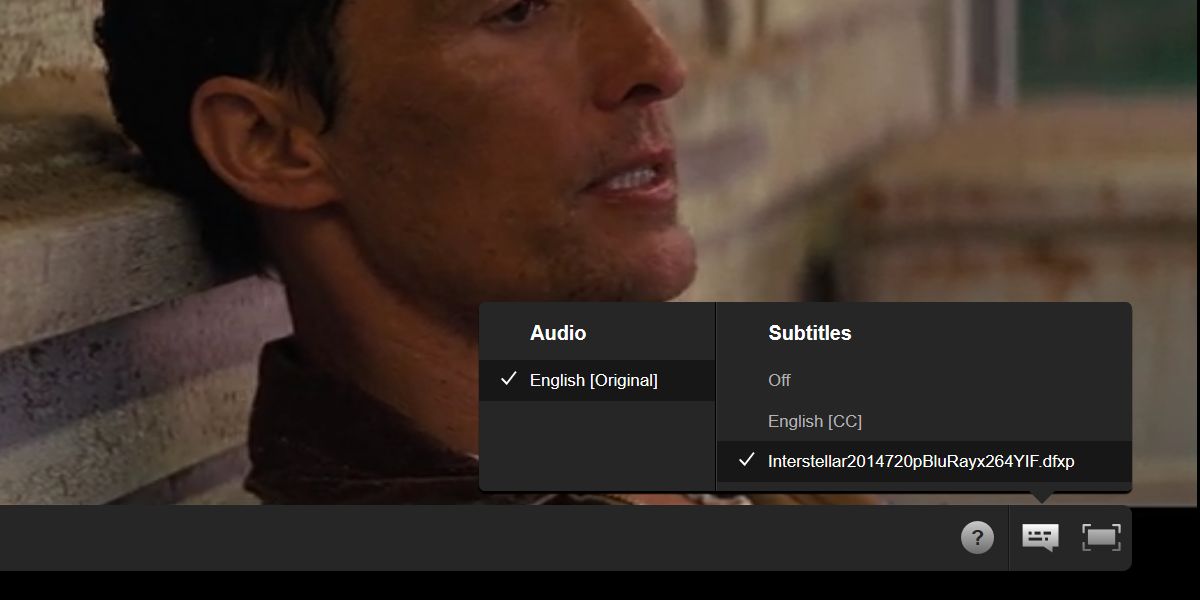 Limitations
You will need to convert subtitles files to the DFXP format for each and every single title you watch. Subtitles themselves are freely available so this it isn't that big a deal but it's time consuming. This will only work on your desktop. If you watch Netflix on your TV, smartphone, or you use the official Netflix Windows  app you're going to have to make-do with the subtitles that are available.
If you have a Chromecast, you can use Super Netflix to add custom subtitles and then cast the tab you're watching it in to your Chromecast.