5 Tools That Allow You to Make a Free Logo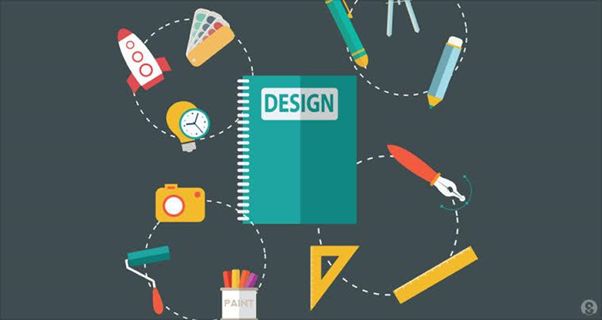 Whether you are managing a blog, an online store, or a website that offers a service, you need high-quality branding to make it popular and attract as many web users as possible. One of the main ingredients of a robust brand is a logo, and in this blog, we will shed light on the top 5 tools that allow you to create attractive logos for free.
So, let's just jump right into reviewing all of them, one at a time:
1. Tailor Brands
Tailor Brands is easily one of the most powerful online logo makers today. This is mainly because of the unique AI algorithm it uses that makes logo designing a breeze. All you have to do is share a few basic details about your business including its name, vision, and a few design preferences so that the program is able to determine the best designs tailored for you. And that's it! The entire process takes no longer than 5 minutes, and you get more than a few perfect designs to choose from!
Tailor Designs is a free tool and you only have to pay a subscription fee which is very modest and only applicable after your design is ready and you wish to download it.
Click here to try this free logo generator.
2. Gimp
Unlike Tailor Brands, GIMP is more of a photo editor which means that it comes with way more tools and features.
If you want to do more than logo designing, then GIMP is your right choice. It comes with a customizable interface that not only covers cosmetics, but also the behavior of the various tools that it has. There are photo enhancement tools that help you to get rid of image distortions, colors, and other imperfections. Another benefit is support for multiple file formats viz. JPEG, PSD, PNG, and GIF.
Click here to download GIMP photo editor
3. Design Bold
Need stunning designs but don't want to pay an arm and leg? If your answer is yes, then you need to check out Design Bold. It's a premium design service that comes with free signup even though you can check out the pro features for as little as $9.99 a month. Either way, you get a whopping 10,000+ free layouts and 40+ million premium stock photos. There are tons of attractive fonts and color options that you can use to create high-quality logos in a matter of minutes!
Click here to get Designbold pricing & free sign up.
4. PicMonkey
PicMonkey is an online photo editor with skin retouching, customizable filters, and blur effects. While most online tools in this category are largely limited in their functions, PicMonkey stands out with a rather impressive toolkit.
PicMonkey has all the basic editing features like color effects, image cropping and resizing, etc. However, there are many advanced effects like touch up, enhancement filters, and access to over 2,400 customizable templates, 3,000 graphics, 200 fonts, and 100 textures. You can use it to design logos, business cards, postcards, etc.
Click here for a free trial of PicMonkey.
5. Easil
Easil touts itself as a DIY design toolkit that can offer all the brand tools you need. It comes with a wide range of professionally-designed templates that you can customize in a matter of minutes. You can create banners, GIFs, posters, and more! Of course, there are plenty of tools for designing a perfect logo. Since the UI is user-friendly, you don't need to be tech-savvy to get started- a big plus for sure!
Click here to start using Easil for free.
Conclusion
We have come a long way in graphics design today. There is no need to master challenging software like Adobe Photoshop, as there are easier and simpler options like the ones above. They are easy to get started with, and they are free or affordable. So, which one are you going to try first? Let us know!