BrightNest Provides You With Weekly Tips & To-Dos For Home Maintenance [Web]
BrightNest is a free web application that helps you take care of your home by providing you with tips, reminders, manuals and more, related to household maintenance. The app only requires a simple signup, after which you will enter a few details about your house, such as number of rooms and types of appliances. Once done, you will be able to add to-dos, tips and more to your Dashboard. In addition to that, you will be able schedule and assign important tasks to yourself and other members of the family. The app will then deliver weekly to-dos to your dashboard and Inbox. These tips can help you save cash and maintain your home in a more organized manner. More details after the break.
After you've signed up for the service and entered details about your home; details include how many rooms, storeys, and bathrooms you have, whether you have kids and/or pets, if you take care of both the inside cleaning or handle the landscaping and yard work as well, additional attachments like a pool, attic, basement or garage, which appliances you have at home, and finally, if you would like to share these tips with anyone else in your household.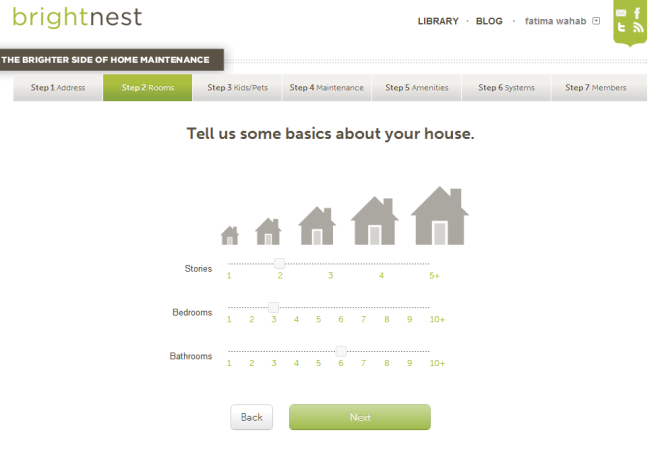 BrightNest then takes you to your Dashboard where you can view items to make management easier.  The Good To Do tab details things you can do around the house to make living more comfortable and you can add these items to your To-Do list. Additionally, you will be able to add customized to-do's and schedule other tasks for a later date, for which you will receive weekly reminders. You can also assign tasks to other members in your household. When you've completed a task, you can mark it Done, thereby increasing the percentage of your Home's Health.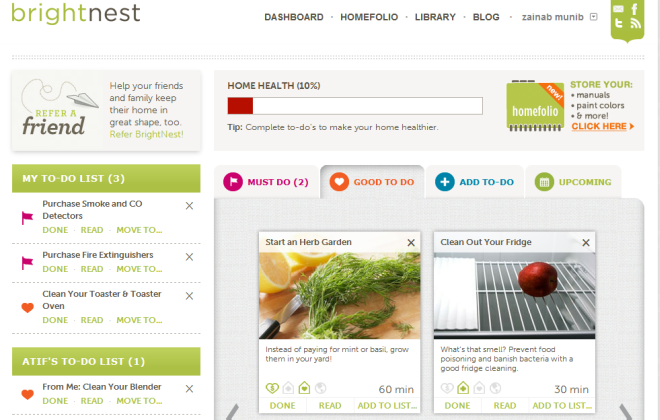 Completed tasks can be shared with friends and family on social networks like Facebook and Twitter, or can be emailed, depending on your choosing.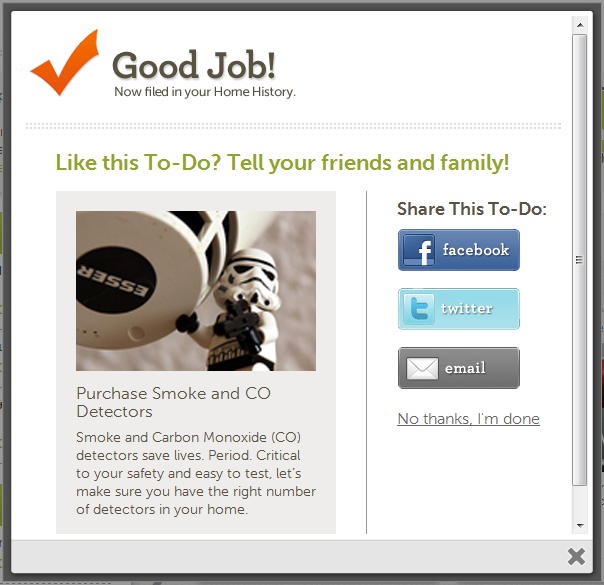 The Homefolio category lets you organize and store house-related information, such as paint colors, phone numbers and the like. It also lets you store manuals for your home appliances, and provides customized tips when you enter paint color, flooring, counter and other details for your bedrooms, bathrooms or kitchen.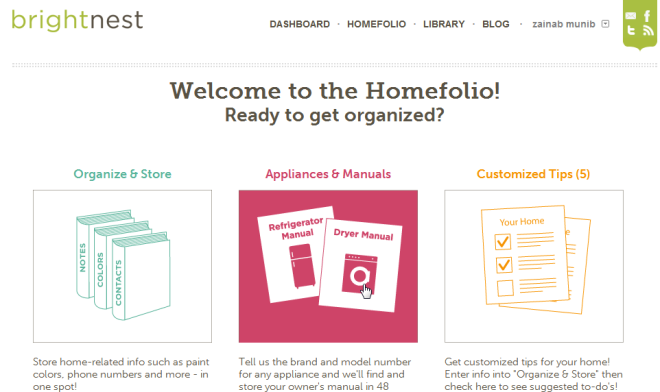 BrightNest is a slick app that lets you keep track of essential information about your home and relevant to-do's in one easily accessible, centralized location. If you're finding it hard to manage or maintain your house, then you definitely need to check out this wonderful app.
If you liked this app, you might also want to look through the other web applications that we've covered so far.