Check If Tap Water Is Safe To Drink In A Country
Travelling broadens the mind but it can also upset the stomach. Travelling means getting to experience other cultures and part of that is trying food that is foreign to you. You can keep yourself in good health by eating well and eating light but there is one more thing you should be weary of; water. We're talking about drinking water and tap water, and whether or not the two can be synonymous in the country you're visiting. For some countries, particularly third-world ones, it might be a given to not drink water that hasn't been treated but if you're ever wondering whether or not tap water in a particular place is safe or not, Is the water safe to drink is a web app that will tell you.
The app is very simple; you enter the name of the country you're visiting or the name of a city. The app's database for specific cities is rather small so it's best to just search by country name.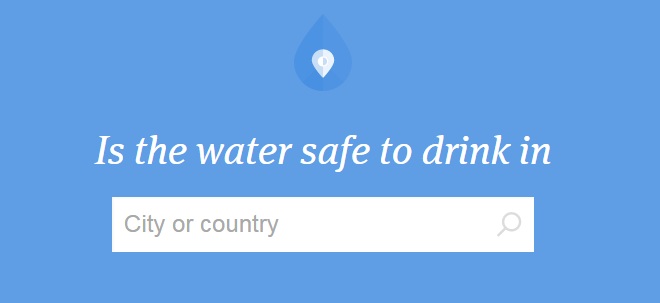 Select the country from the drop-down that populates with suggestions as you type and it will tell you if the tap water there is safe for drinking.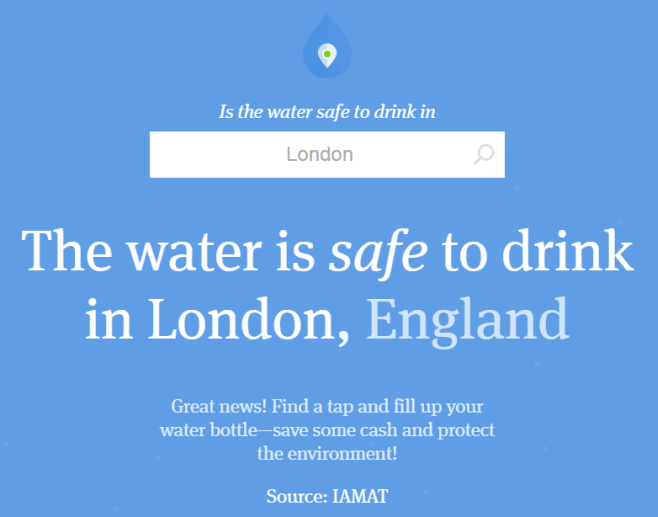 The app results come from IAMAT, the International Association For Medical Assistance To Travelers. In places where the drinking water is unsafe, the app will advise you to either boil it or purchase bottled water from a certified distribution company. It doesn't tell you which companies or brands you can trust so it will be up to you to find one.
Visit Is The Water Safe To Drink