Chrome 21 Stable Release Brings Camera APIs And Retina Support
Chrome 21 was released for the stable channel a few days back, and there are three noteworthy additions to the otherwise uneventful launch of the new version. Specifically; Chrome 21 has Retina support for the new line of MacBooks, it allows HTML5 apps to use the getUserMedia JavaScript API and connect with your webcam, and finally, it adds support for the Gamepad API. For now, this is good news for developers. Users will be able to benefit from this in the long run when there is better support in the form of online games and web apps. The Retina support is what users will get to see first hand immediately, and while it isn't a feature (so to speak), it nevertheless means something for Mac users.
The retina display is something entirely for Mac users, but the other two features are ones that are available across desktop platforms.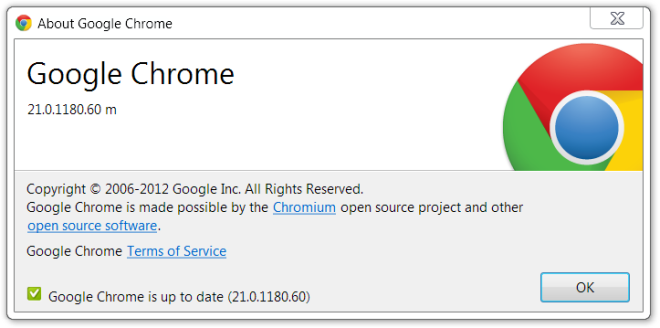 To understand what the getUserMedia JavaScript API is, it would be a good idea to head over to Sketchbots, a Chrome experiment designed specifically to show off how HTML 5 can work with your webcam in Chrome and replace Flash effectively. Web developers can focus on using HTML5 and users can rest assured that a day will come when using your webcam won't mean Flash eating away at laptop and netbook batteries.

Finally, gamers in general and game developers in particular, can rejoice with the addition of support for the Gamepad API in this new version. Like Firefox 14, Chrome also has a few tricks for gamers. Apart from these three features, there are bug fixes in the new release.
What's clear is that Chrome isn't just a fast browser, it's getting power too and web browsing isn't the only area of its focus. With Firefox adding significant support for hardware, Chrome isn't going to let it take the lead. If nothing, the new features mean HTML 5 and gaming are very important at Google and for Chrome's future as the dominant web browser.