How to create an email signature in Gmail
Email signatures are basically how you sign off an email. Granted, your email and the contact information associated with it will tell your recipient who a message is from but there is plenty of other, useful information that can be added with a signature. Entering it all each time you send a message is time consuming and there is plenty of room for error and typos which is why email services and clients alike support email signatures.
An email signature is your name, and anything else you want to add with it like phone numbers, an address, business hours, social media links, or maybe a message that will help whoever you're emailing get in touch with you quickly. Here's how you can create an email signature in Gmail.
Email signature in Gmail
Visit Gmail and click the cog wheel button under your profile picture (sign in if you're prompted to). From the menu, select Settings.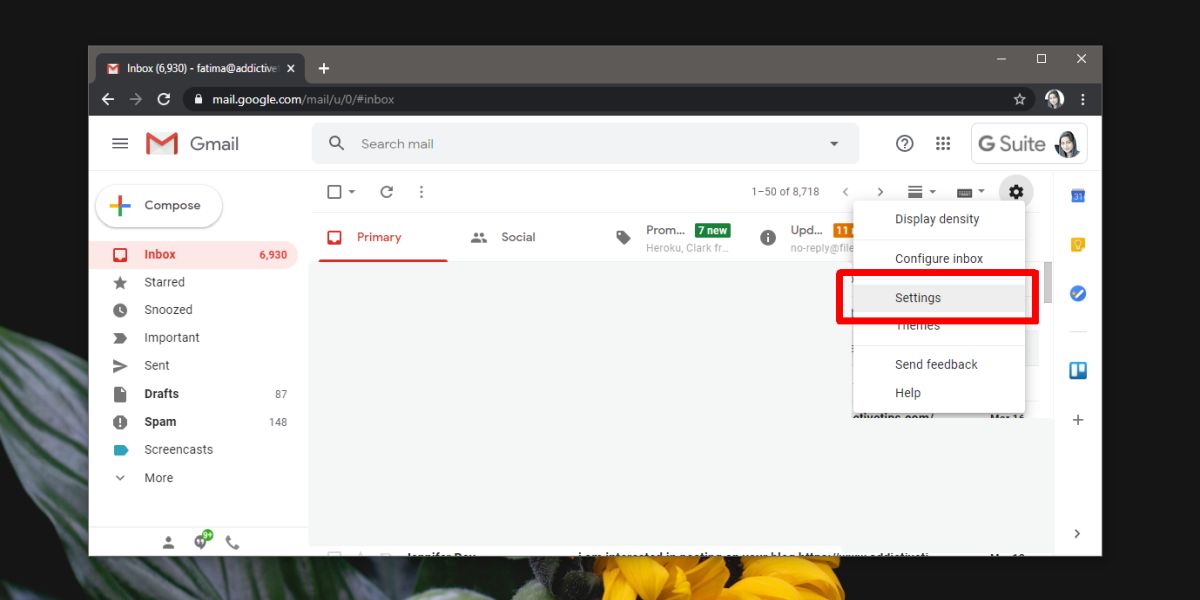 On the Settings page, go to the General tab and scroll down to the 'Signature' section. Enable it and you will get a text field where you can create the signature. The text field supports RTF so you can use different colors, select fonts, different font sizes, font styles, images, and links in your signature.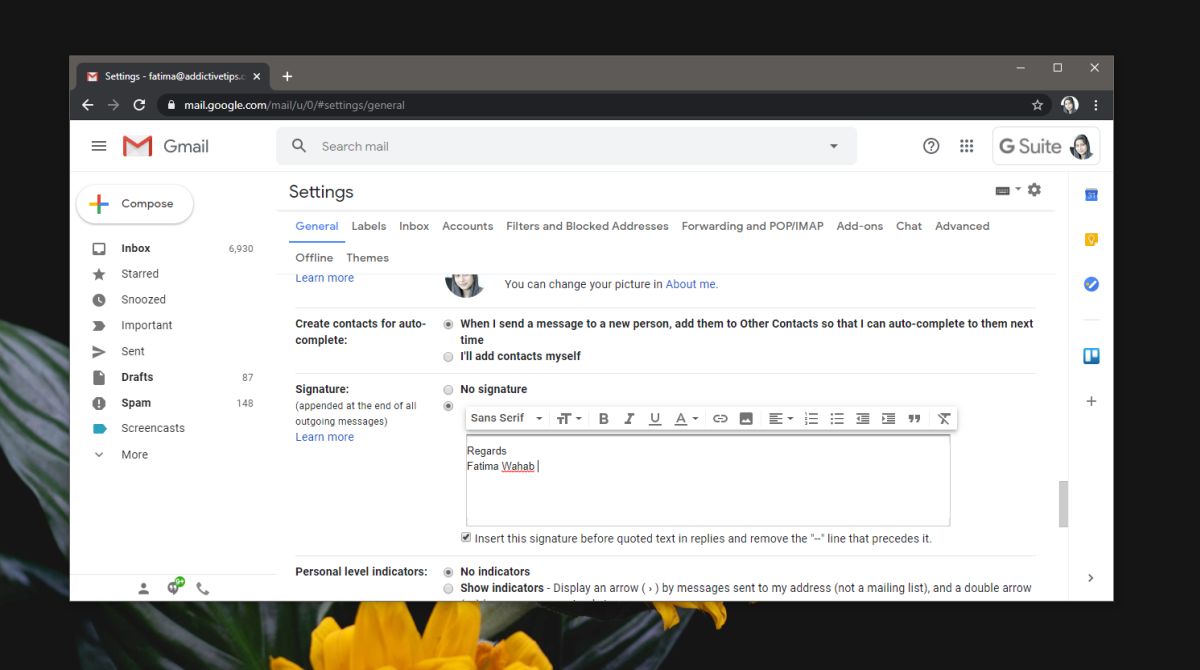 Gmail has a new feature where users can create multiple signatures. It is still rolling out but once it does, you will be able to access it form Gmail's settings, and change which signature you use on the fly when composing a message.
An email signature that you create in Gmail will be added automatically to a message if it is sent from the web interface or one of Gmail's mobile apps. If you connect your Gmail account to a desktop email client like Outlook, the signature will not be added. You will have to create a signature in Outlook.
Email signature etiquette
There are no laws on what you can or cannot add to an email signature. You can add almost anything but it's a good idea to consider that you're utilizing a communication tool and the signature is supposed to help improve it. To that end, you shouldn't make the signature difficult to read, or include content e.g., images that may not load properly on all devices or platforms that your message might be read on. Likewise, you should also make sure that you keep it up to date and that any information that's included in it e.g., a phone number, is accurate.