How to disable automatic preview playback on Netflix
Netflix isn't aggressive about pushing content but that doesn't mean it won't promote new content on its own website. You will get emails about new content that may interest you, emails that tell you a new season for a show that you're watching has arrived, and you will also get notifications on your phone telling you a new season or a new show has arrived. A somewhat recent change that the service made was the addition of autoplaying previews on the home page, with volume. You can mute the previews and Netflix will remember it but despite that, users do not like the autoplaying video. The workaround to it is rather sloppy so  Netflix has finally added a native option to disable automatic preview playback on all your devices, except a Windows 10 PC.
Disable automatic preview playback on Netflix
This is a setting that is managed on a per-profile basis and it can be set from a browser. Visit Netflix in your browser. If prompted to, select your profile under 'Who's watching'. The process is the same for all profiles.
Once you're in your profile, click the profile icon at the top right, and from the menu, select 'Account'.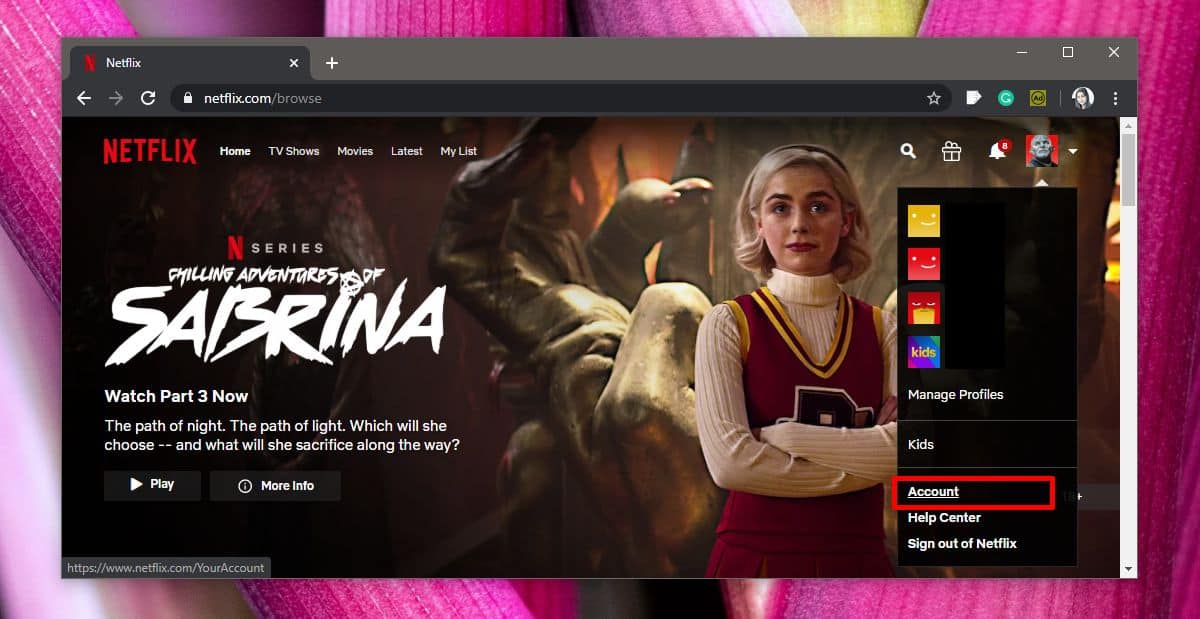 On the Account page, click 'Playback settings' under the 'My Profile' section.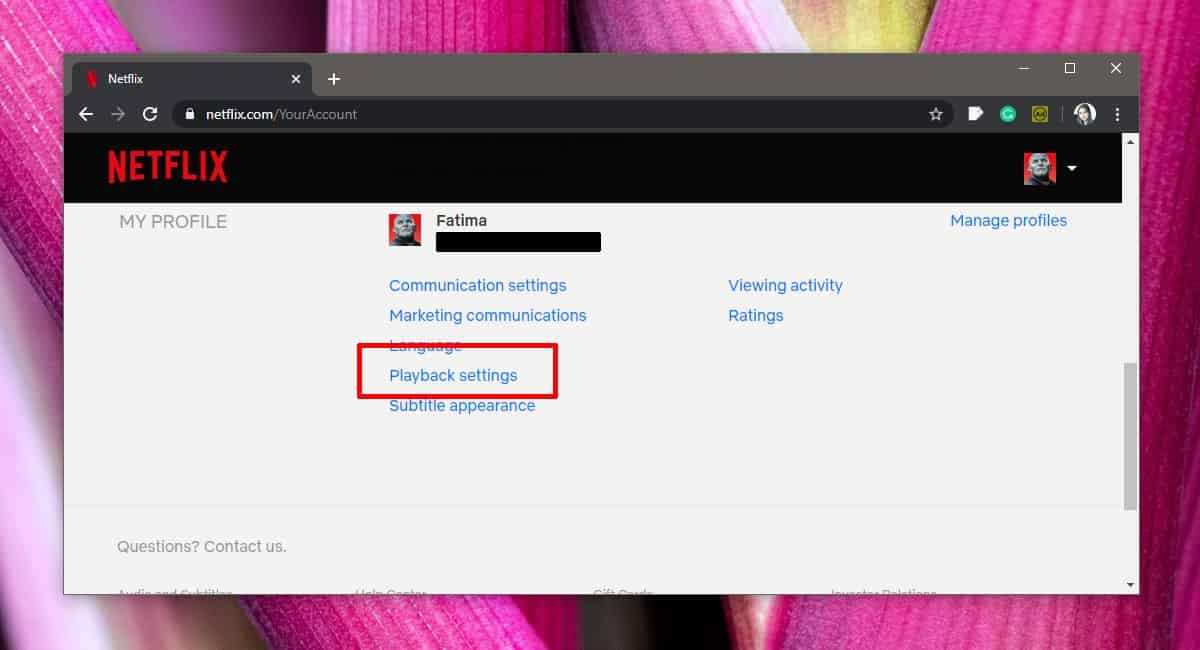 This will take you to the Playback Settings page for that profile. Here, uncheck the 'Autoplay previews while browsing on all devices' option. Click Save at the bottom. For good measure, quit and relaunch the Netflix apps on your devices. The previews will no longer play automatically.
The only exception to this is the Windows 10 UWP app. Netflix has a dedicated app for Windows 10 and it is a watered-down version of its web interface, however, the app gives you the best resolution possible that you cannot get in Chrome or other browsers which is why many users prefer it. This setting will not affect the UWP app, at least not just now. It is possible that an update to the app will be rolled out soon and the previews will  then respect your playback settings.
When the autoplaying previews were first introduced, they arrived late to the UWP app so the setting will likely arrive late to it as well. Make sure you keep an eye on any updates that are available through the Microsoft Store. Like the web interface, the UWP app does remember if you muted the previews and the setting persists when you quit and relaunch the app.