How to disable off-site Facebook activity tracking by apps and websites
Facebook has a ridiculous amount of information on us. It's not exactly a secret and it's also our fault for using Facebook to sign into everything. Facebook has a new tool that's now available for everyone called Off-Facebook activity. It's the stuff of nightmares where Facebook details how your online activity is shared with the social network through ad partners that then help Facebook show you relevant content when you're on Facebook. So, to disable off-site Facebook activity tracking and sharing by these apps and websites, you need to disconnect them from Facebook. This will sign you out of those apps which is the downside to this but it's either that or letting Facebook know everything you do.
Disable off-site Facebook activity tracking
Visit this link. If you're not already signed into Facebook, go ahead and do so. It will show you which apps and websites have recently shared your activity with Facebook. Click the 'Manage your Off-Facebook Activity' option in the column on the right under 'What you can do'.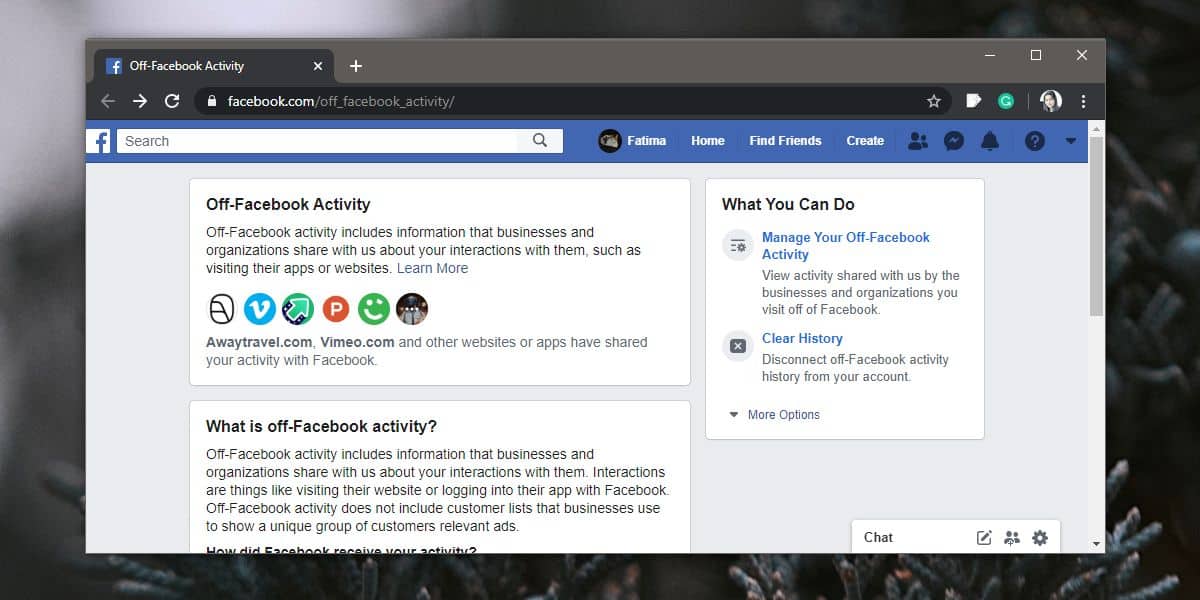 On the next screen, click 'Manage your activity' in the column on the right. A pop-up will appear telling you how the activity 'helps' you. Click the 'Manage Future Activity' button on this pop-up.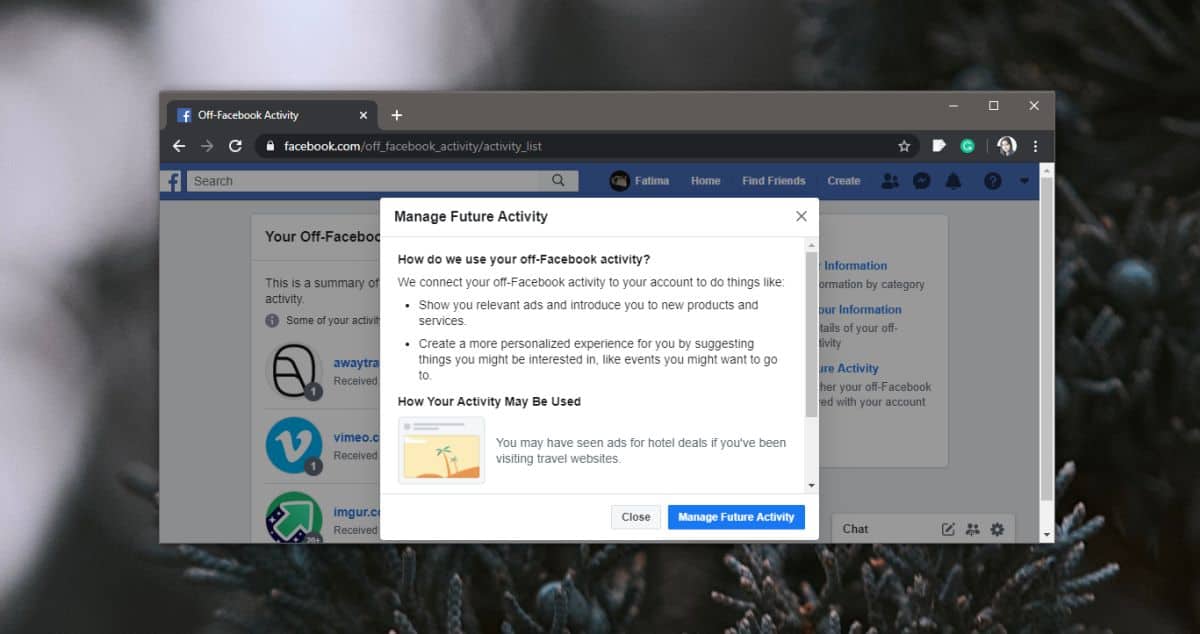 You will finally get a screen where you can turn off all future activity though, that doesn't mean your online activity will be hidden from Facebook. This will just make it so that, on paper, the information that it receives isn't tied to your account. Click 'Turn Off' and you will have added a somewhat small layer of privacy to your online activity. The next step is to start using a VPN.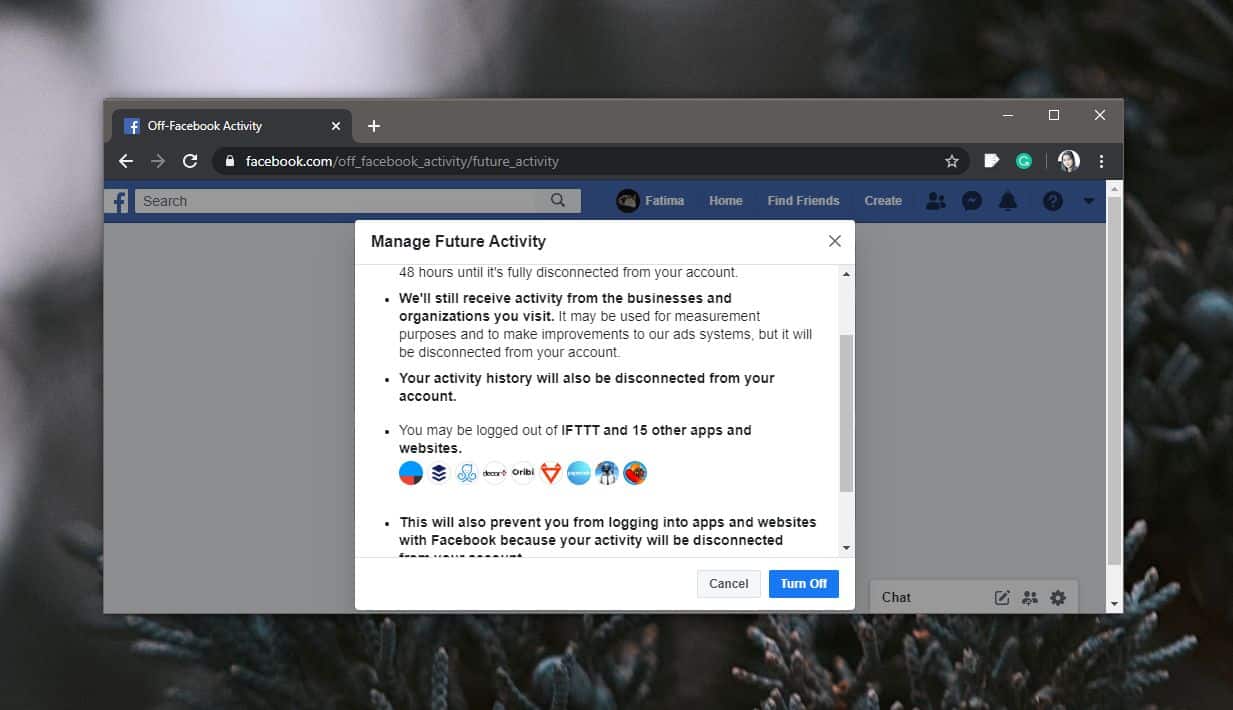 Any time you decide to use your Facebook account to log into a service or an app, it will start sharing your activity (if it does that, to begin with), and the information will be associated with your account.
If you're wondering what it means to have information associated with your account, it means that if you, for example, play Candy Crush for a few minutes, and maybe watch an ad in the game, or make an in-game purchase, that information will be sent to Facebook and Facebook will know that it was you, specifically, who did it. The information won't be part of a cluster of data where a person of a certain gender, age, and from a particular location made the purchase or watched the video. It will be associated with your name.
This sort of information helps Facebook build a profile about user habits and tailor content. It is supposed to make sure that you only see relevant posts but it is used to target ads.