How To Download Your Instagram Data
When the Facebook Cambridge Analytica data leak was discovered, people were quick to delete Facebook. Others wanted to see what data Facebook had on them which in turn led to the discovery that Facebook keeps a pretty long, disturbing history of everything you post. This made for a lot of bad press. Facebook bought Instagram a few years ago and it's possible users might start to wonder what data Instagram has been keeping on them. Facebook is perhaps taking preemptive measures with Instagram; as of a few days ago, you can now download your Instagram Data.
There are a lot of third-party apps that you download your, and other users Instagram photos and videos. Instagram has an option that, if enabled, lets you save a copy of all photos you post, filters and all. This option lets you download all your data in one go, directly from Instagram.
Download Your Instagram Data
You can only download your Instagram data from the Instagram web interface. The mobile apps do not have this option. Visit Instagram and sign in with your account, or with your Facebook account. Go to your profile and click the cog wheel button.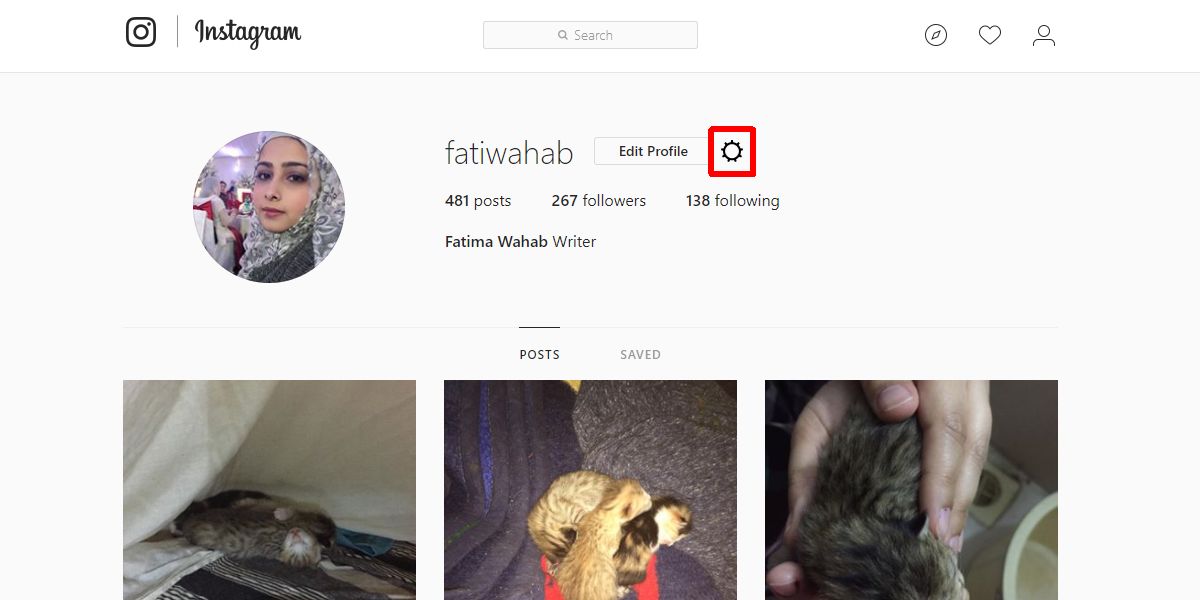 In the menu that opens, click Privacy and Security.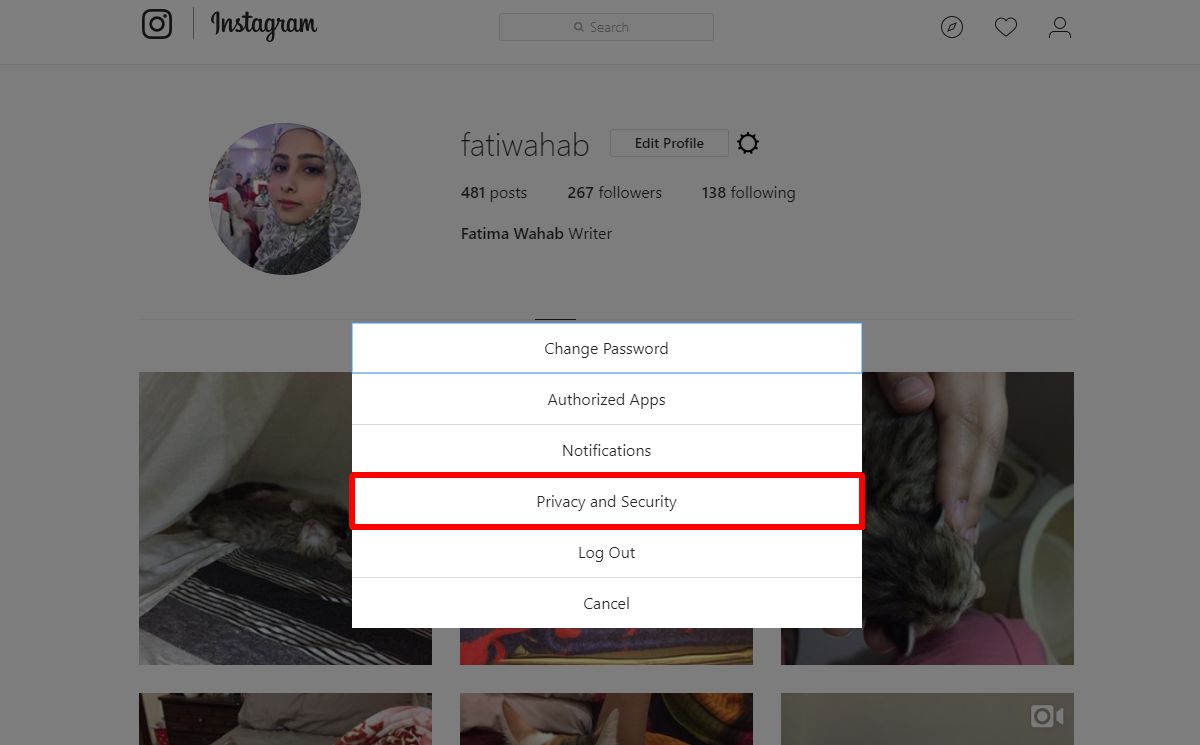 Scroll down to the Data Download section, and click Request Download. You will need to enter the password for your Instagram account to initiate the data download request. It takes up to two days for the request to complete but in most cases, especially if you don't have a lot of photos, it only takes a few hours for your data to be ready.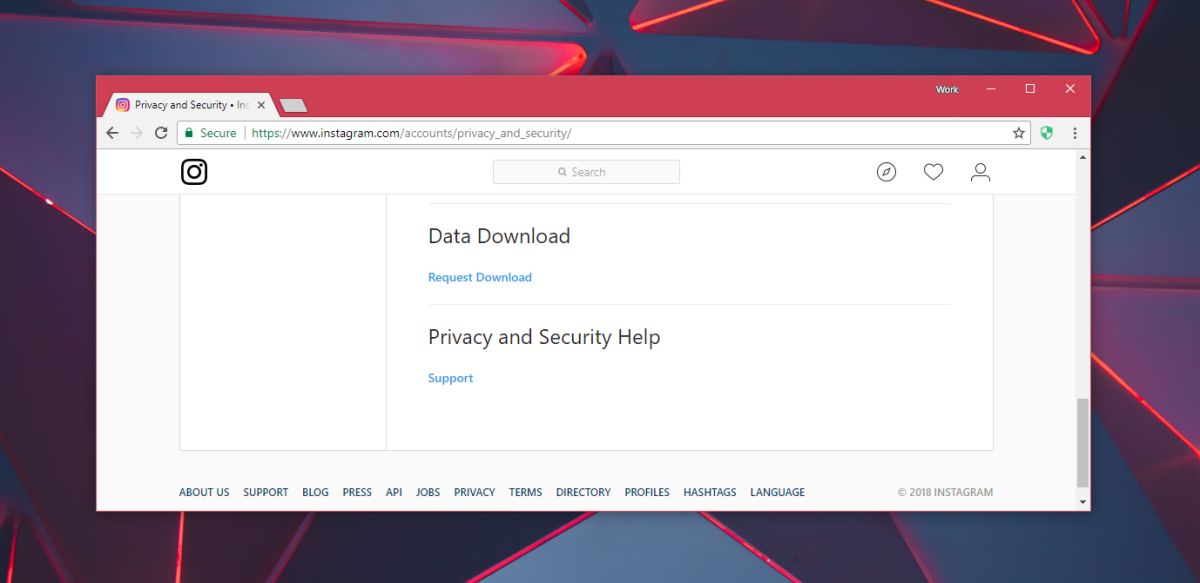 Instagram will email a link to you that you can download your data from. Instagram doesn't collect a lot of data, and it isn't the same online ID that Facebook is so your data is only going to include your photos and videos. The photos and videos will be edited i.e., all the filters you've applied will be added to the photos and videos. If you trimmed a video, you will get the trimmed version. If you're downloading your data so you can get the original photo or videos you used in a post, this isn't going to be of any use.
To be clear, Instagram hasn't been implicated in anything. Facebook hasn't admitted to, nor has it been caught, collecting data from Instagram. Facebook may own Instagram but it appears to work independently of it. For all the backlash that Facebook has received, it hasn't made anyone want to delete their Instagram account. Instagram doesn't offer much cause for concern; it doesn't help you manage contacts, and it doesn't let you make audio or video calls. It does let you send messages and it has your location information but that's about it.