Easily Collect, Save, Organize & Share Online Content With FaveBucket
A while back we reviewed a very impressive service called Dragdis that allows you to collect online content – something that you could also accomplish with an Evernote account and the Evernote web clipper. The concept of collecting content online certainly isn't new but what I love about the service is its interface and how easier it is to use compared to the Evernote Web Clipper. FaveBucket is another such service that works via a bookmarklet and lets you save web pages to 'buckets'. A similar concept to Dragdis, FaveBucket allows you to secure your saved content by creating a 4-digit pin for accessing it. You can share what you've saved with friends and family via email. It can import content saved to Clipboard (the service will shut down at the end of this month) and will hopefully add support for other services as well.
You can sign up for a FaveBucket account, or use Facebook, your Google ID, or Twitter account to sign up for the service. It gives you a very on-screen map that explains the basic controls, and several videos to explain the service in detail. The first thing you'll do is add the bookmarklet to your Bookmarks Bar. Any time you want to save a page, click it and a panel will open on the left. Here you can add tags and a description for the page you're saving, and also select a bucket to save it to.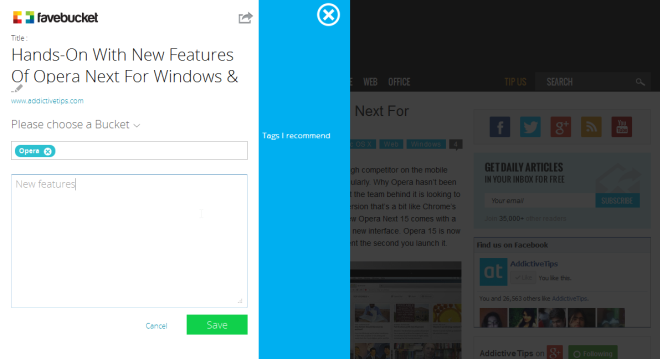 Once saved, go to FaveBucket and visit your home tab, which is a dashboard displaying the pages you've saved. These pages appear as thumbnails, complete with a preview. The preview might take some time to load after it's been saved. Hold your mouse over a thumbnail and options for favoriting, previewing, or sharing it will appear. The tab represented by a heart on the left sidebar lets you view the pages you've favorited, and the padlock tab lets you set a pin to safeguard the pages you've saved. Sadly, this particular feature didn't seem to be working during our testing.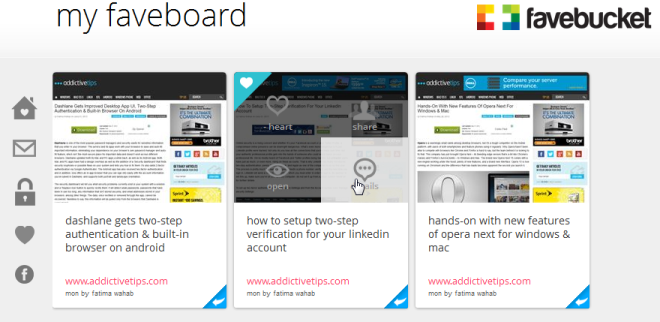 The preview opens as an overlay on FaveBucket and if you want a better reading experience, you'll have to click the large R button that opens the page in a stripped-down mode.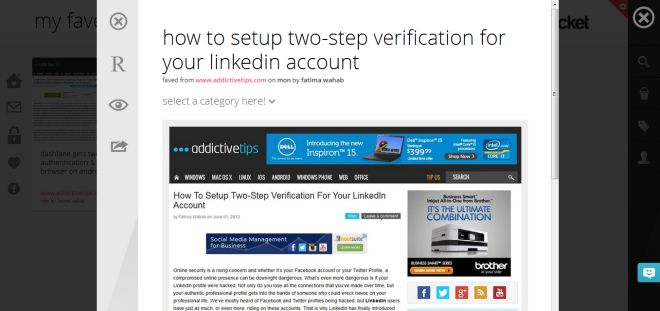 You can view your buckets and the tags you've added by clicking on the respective tab on the right sidebar. Buckets can be searched but you can't rename them and selecting them when saving pages to FaveBucket is rather buggy in itself. There's a search feature for finding your saved items across buckets.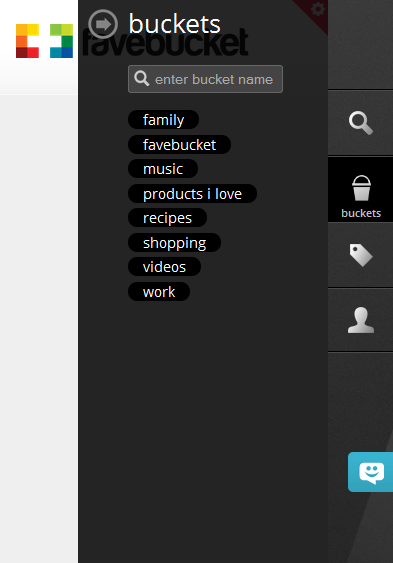 FaveBucket is pretty good and has a few features not offered by Dragdis. We hope the PIN feature is fixed by the developers soon. You can give the service a try by visiting its website via the following link.