How To Enable The New Reddit Design
Reddit has a new design that features an auto-scrolling front page. It has three different layouts for posts, and links now open in a new tab by default. Reddit is slowly rolling out the new design to users. Some are already using it while others are waiting for it to roll out. The thing is, you can enable the new Reddit design at will.
To enable the new Reddit design, you will need a Reddit account. This is just so you can access the preference that allows you to opt into the new design. You can sign out right after and use Reddit anonymously. If you don't have a Reddit account, it's free so you can sign up for it, and forget it exists after you enable the new Reddit design.
New Reddit Design
Sign into Reddit and visit the Reddit pref page. If you're not signed in, you won't be able to see the preferences. Scroll to the very bottom of this page and select the "View user profiles on desktop using legacy mode" option. Go to Reddit and the new design should be enabled. You can sign out and every time you visit Reddit, you will see the new design.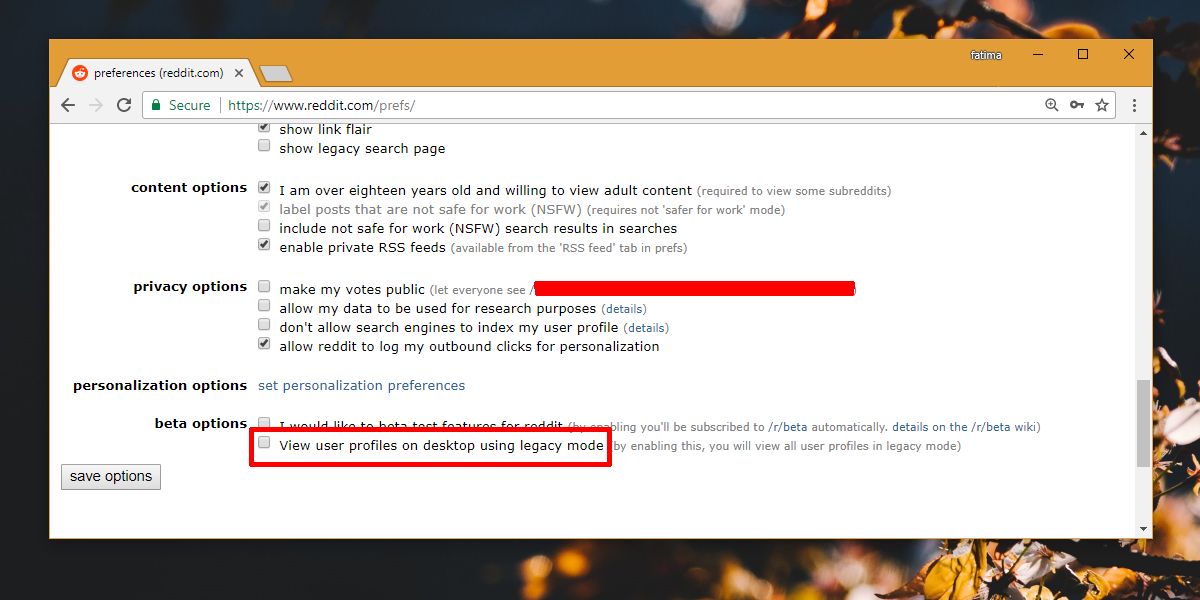 Old Reddit Design
To go back to the old design, you can click the little blue button at the top of Reddit. It will appear every time you visit the website, regardless if you're signed in or not. This blue bar can be dismissed and if you've dismissed it and want to revert to the old design, you can do that by going to the same Reddit preference page.
Go to the Reddit preference page and uncheck the 'View user profiles on desktop using legacy mode' option. You can sign out and the old design will stick.
At some point, Reddit will remove the old design and roll out the new one for all users. The new design has broken popular Reddit extensions like Reddit Enhancement Suite. Reddit users are waiting for the extension to be upgraded to support the new design but until then, users might want to stick to the old design even if Reddit is pushing the new one to them.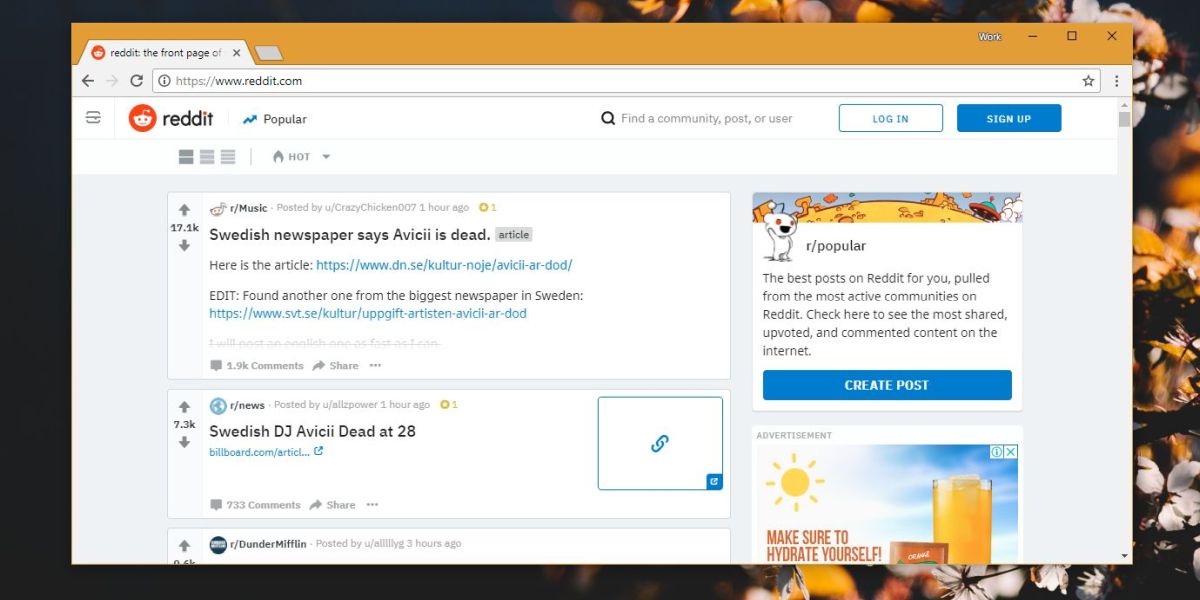 The new design hasn't been met with backlash. It's not a bad design but it's definitely different. You can open a post in the current tab and return to the main page without losing your place. The links are highlighted more, and there are three different layouts that you can choose from.