How To Enable Notifications For A Facebook Post Without Leaving A Comment
When you leave a comment on a Facebook post, you start receiving notifications for all new comments on the post. If the post in question is a major life event announcement, the new comments and their notifications quickly become annoying. The good news is that you can turn them off. For posts that you do want to follow and get updates for, you normally have to leave a comment on them. There is however a better way to enable notifications for a Facebook post without leaving a comment. Here's how.
Go to the post it is you want to follow. You can visit the page or profile that shared the post, or you can find it in your Newsfeed. The trick works in both cases.
Click the little drop-down arrow at the top of the post and select 'Turn on notifications for this post'. Whenever there is new activity on the post, you will now receive a notification for it. There is no need to leave a comment any more.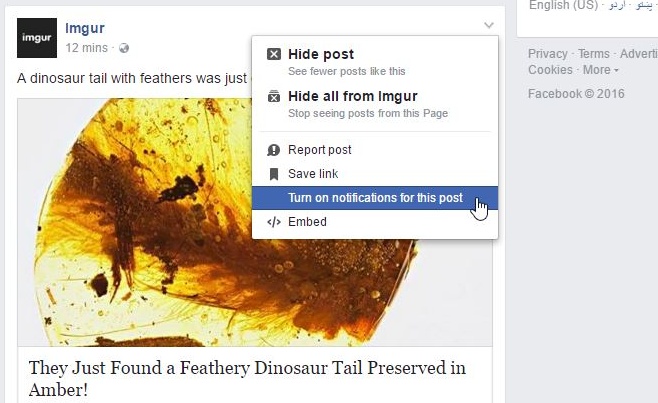 Most Facebook users think this feature is tied to the 'Turn off notifications for this post' feature that lets you disable notifications on a post that you have left a comment on. They assume the option to turn them back on will likewise apply only to a post that they have left a comment on. While it does work in that context, it also works when you haven't left a comment.
The feature is useful when you're following a developing story on Facebook or just an interesting discussion in a particular group. It allows you to follow the post without spamming it with useless comments like, 'Following', or '(F)'. Now that you know it's possible to enable notifications for a Facebook post without leaving a comment; spread the word and help stop spam on Facebook.