How To Find Cheap Flights With Google Flights
Comparative shopping is something we do online and in the real world with brick and mortar stores. In fact, some brands and chains even compete on competitive pricing. With online shopping, things are more or less the same. Amazon, for example, offers competitive prices. What's stopping us from doing the same when it comes to airfare? If you want to find cheap flights, you have to be willing to put in the time needed to compare rates from different airlines, figure out how much of a layover you're in for, and whether or not there are seats available.
Google Flights has just launched in beta and made all that painless. It is available in limited countries at the moment but we're hopeful it will expand to more by the time it leaves beta.
Find Cheap Flights – Google Flights
Visit Google Flights. If you live in a country that isn't supported just yet, you don't necessarily have to miss out on using this tool. Just select one of the supported countries and it will still detect your current location. You can then use it to search for both local and international flights.
You can select a round trip, enter your departure and return dates, and how many people are travelling as well as which class you want to travel.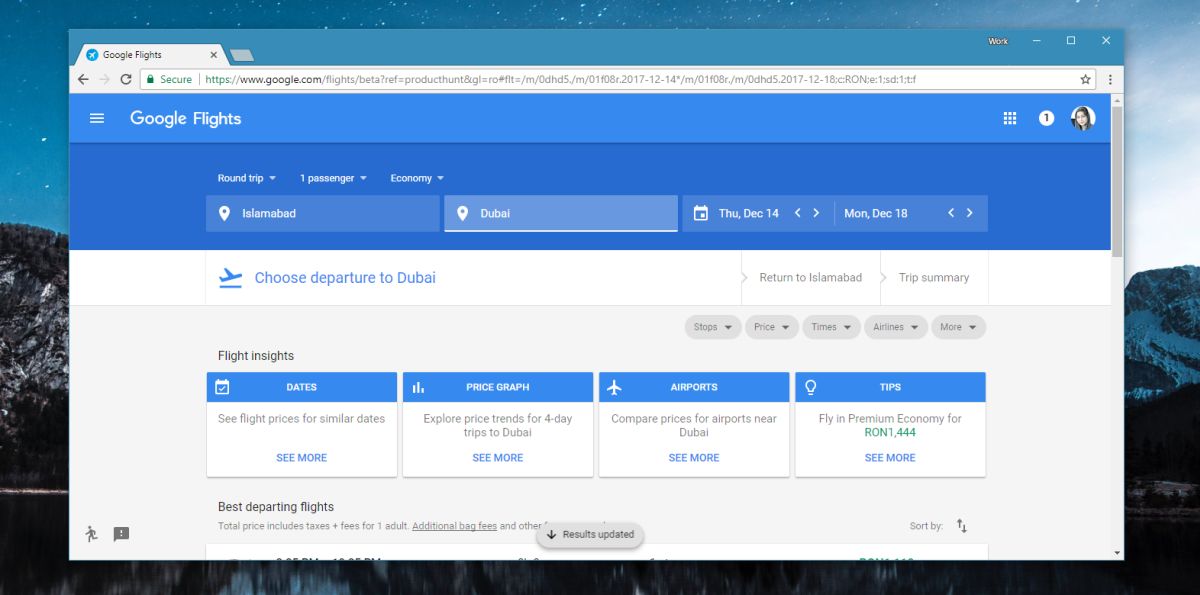 Google Flights shows you all airlines that will take you to your destination on the given dates. All flights that are listed have available seats. You can sort the schedule by best flights, departure time, lowest price, and duration. Additionally, you can also enable alerts for the route you want to travel and Google Flights will tell you when the airfare has dropped.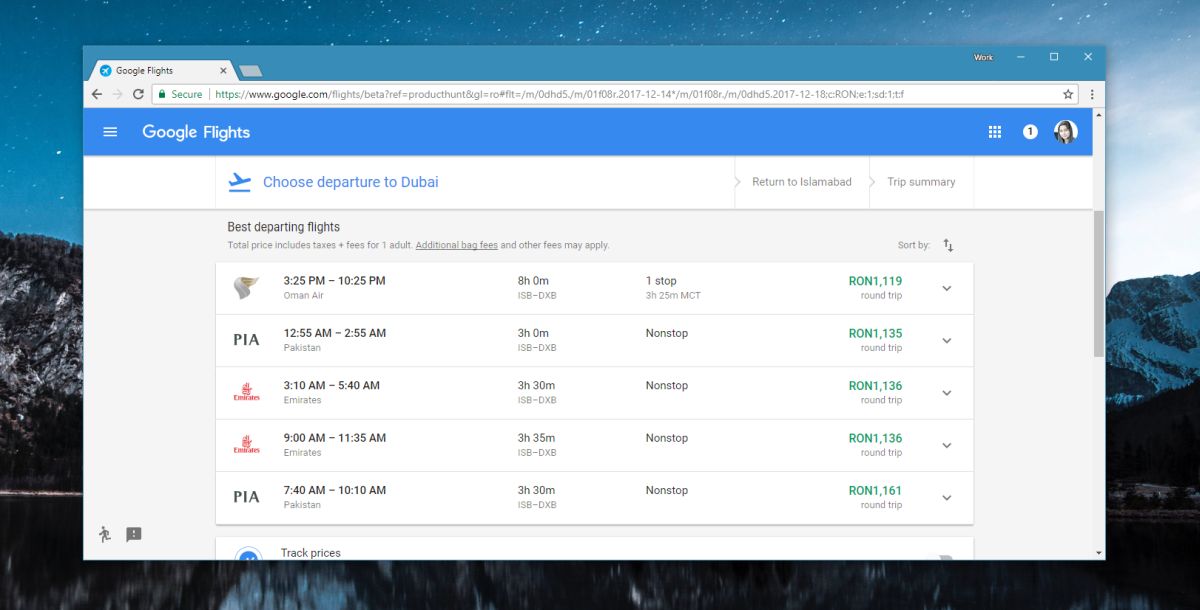 Another neat feature of this app is that it tells you which airports offer a better airfare, or if you can get cheaper flights if you choose to travel on a different date. It seems that users who reside in an unsupported country aren't missing out on much.
Limitations
Prices can, and do change for flights. There are also quite a few taxes and fees involved with air travel and Google Flights does its best to find you the cheapest ones. You may or may not have to buy the ticket directly from the airline. Sometimes, the discounted rate that Google Flights finds is offered via intermediary services like Priceline. Google Flights isn't responsible for anything beyond telling you when a flight leaves, which one is the cheapest or earliest. Any problems with the flight have to be handled through whoever it is you purchased your ticket from.