How To Find The Perfect Fitness Tracker That Suits Your Needs
Activity trackers are easily the most popular wearables in the market today. If you're shopping for one, you're probably overwhelmed with the choices that are available. It's not just a choice between which company make to buy i.e. Apple or Fitbit. There are multiple models under a particular line of activity trackers with their own set of features that complicate the decision making process further. Meet Fitness Tracker Database; it's a free online database of fitness trackers that lets you narrow down a device by its features. For example, if you need a device under $100 to train for a marathon, Fitness Tracker Database will help you find the perfect fitness tracker for it.
Find The Perfect Tracker
Fitness Tracker Database has a lot of filters that help you find the perfect fitness tracker. The filter includes one for price and brand so if you've already made up your mind to buy a Garmin or a Fitbit tracker, you can use the filters to narrow down your choice to your preferred manufacturer.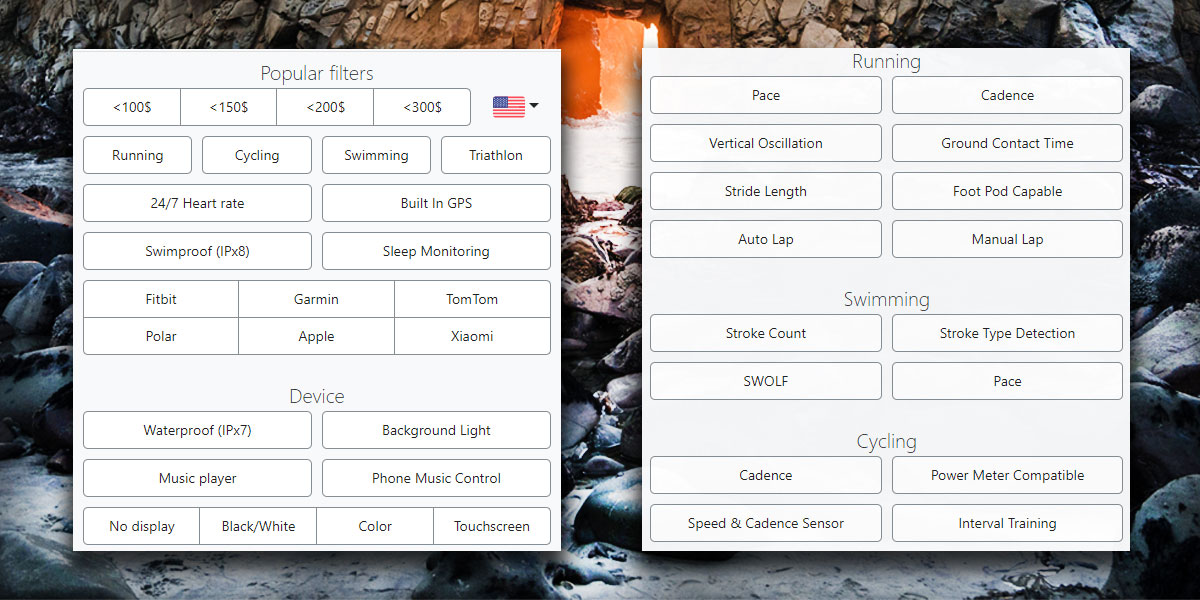 Other filters include device specifics i.e. is it water proof, does it have touch input, and can you control your music with it. The activity specific features allow you to find the best fitness tracker for swimming, cycling, running, etc.
If you don't have a particular activity in mind, you can instead filter the trackers by the sensors they have i.e. gyroscope, altimeter, aceelerometer, and thermometer, or you can narrow it down by the type of activity it can measure and show you i.e. step counter, calorie counter, floors climbed, etc.
As you select your preferences for your fitness tracker, the panel on the right updates with trackers that match them. If you click on a device, it will show you complete details including when the device was released, every single sensor it has and a complete list of data it can track including the types of sports activities it is good for, and link you to where you can buy it. You may not always be linked to the manufacturer's website in some cases so be careful where you buy your device from.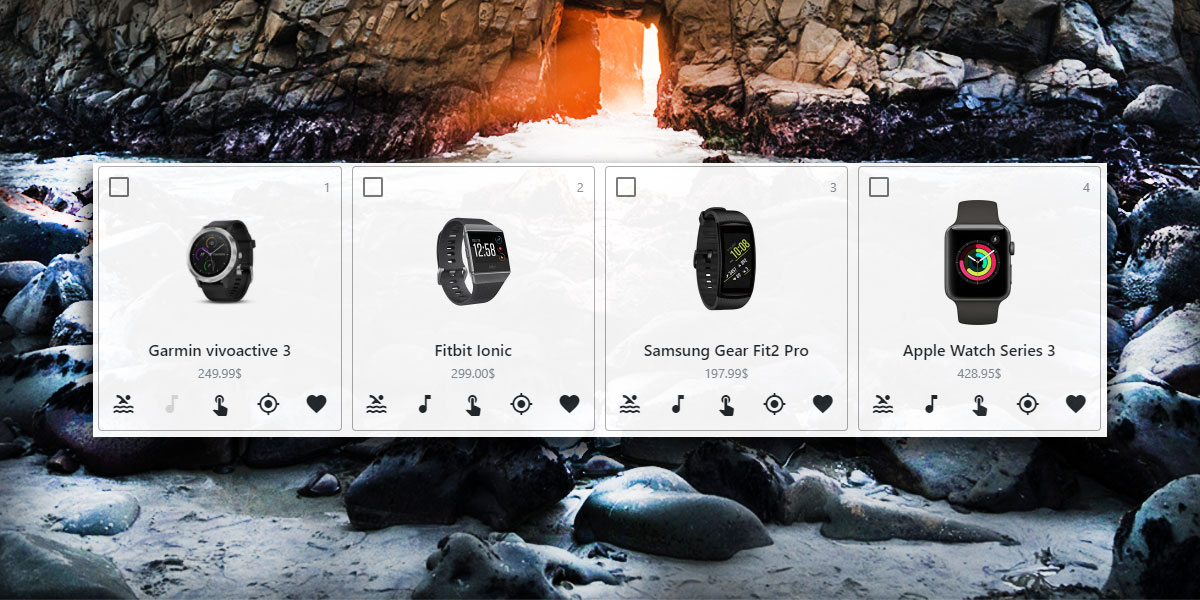 Compare Trackers
Fitness Tracker Database also lets you compare two or more devices. The comparison lets you see which features the selected devices have side-by-side. You're then free to make a choice as to which one you want to buy. Select the devices you want to compare and then click the 'Compare' button at the top right.
Also, if you're just looking for basic activity tracking i.e. step counter and floors climbed, check if your phone has one or not. It might save you the expense of buying a fitness tracker. Higher end phones are about as accurate as a fitness tracker so if you have one and take it on a run with you, its data is going to be as accurate as any fitness tracker.