Find Your Legal Immigration Status In The US & Get Helpful Resources
Immigrants and visa holders in the US have been detained at airports and barred from entering after the country's newest executive order on immigration went into effect. Those that are residing within the country are threatened with losing their resident status and being deported. Muslim migrants from seven countries have been given a blanket ban. The legality and the execution of this order are both under question but there is general panic and worry. If you're an immigrant and not sure about where you stand after this order Immi is a little website that helps you find your legal immigration status in the US and gives you helpful resources should your resident status be threatened.
Visit Immi and go through the brief set of questions i.e. the interview to determine your status. We should mention that this website is providing help but it doesn't constitute legal help in any way.
It starts with the big question that will determine how much difficulty you might face; are you inside the US or not.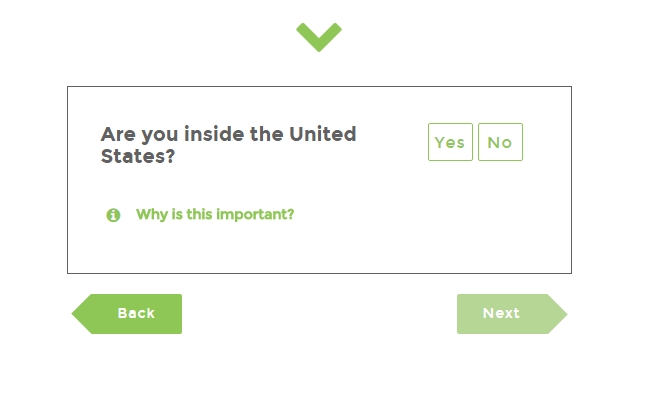 It then asks you additional questions regarding your immigrant status, whether or not you have any upcoming hearings in court regarding your status, and if you're in the process of applying for a green card. If you're on a visa, you're asked its status, among other things.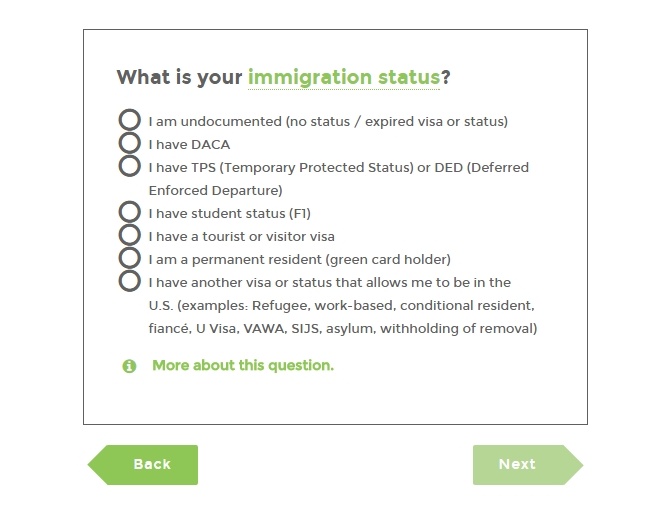 Once you've answered all these questions, you're given a summary of what your options are and if Immi can you help you or not. You are then redirected to helpful resources.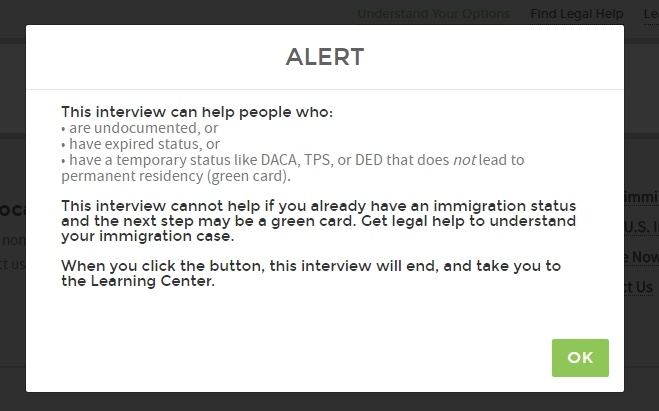 Immi has a vast learning center that is sorted by resident, immigrant, and visa holder status. You can read up on what your basic rights are and prepare for what's to come. If you find the help available online is in legal terms you do not understand, or any of the help you find in the learning center uses legal speak, Immi has a glossary that explains these terms.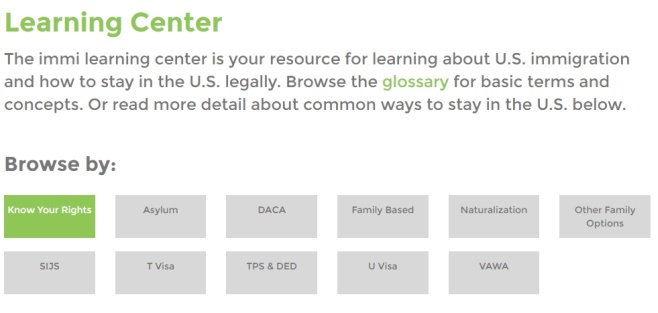 Good luck!